Soshine IFR26650 3.2V 3200mAh (Pink)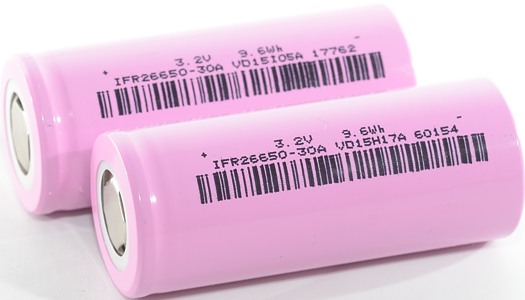 Official specifications:
Battery Capacity (FastTech Tested): 3112.9 mAh
Battery Capacity (Mfg Rated): 3200 mAh
Battery Chemistry: LiFePO4
Battery Feature: Rechargeable
Battery Form Factor: 26650
Battery Rated Voltage: 3.2 V



A LiFePO4 26650 cell, generally this means 3.2V and low capacity.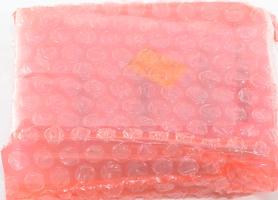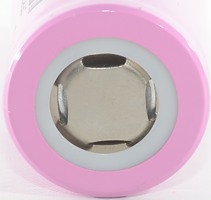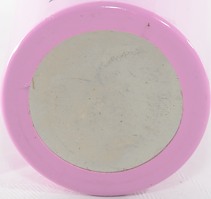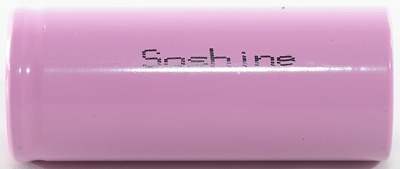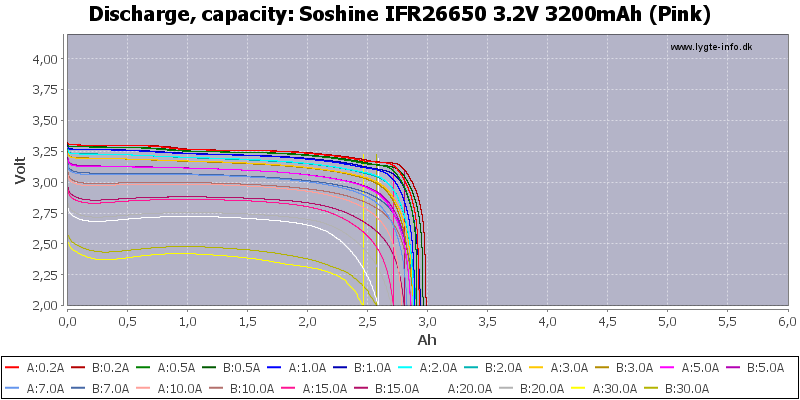 The cells tracks fine. Compared to the usual LiIon the voltage is fairly low, but it stays mostly constant during discharge.




The cells is around 80°C at 30A, this is just at the limit.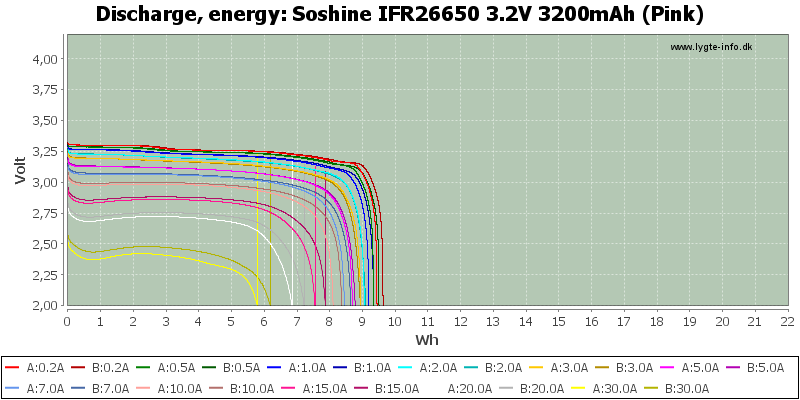 A typical LiFePO4 charge curve.





Conclusion



The cells looks like good LiFePO4 cells, but a 4.2V LiIon cell in this size can have about double the energy.





Notes and links



How is the test done and how to read the charts
How is a protected LiIon battery constructed
More about button top and flat top batteries
Compare to 18650 and other batteries
Compare to 26650 and other batteries