Staring IMR18650 2500mAh (Green)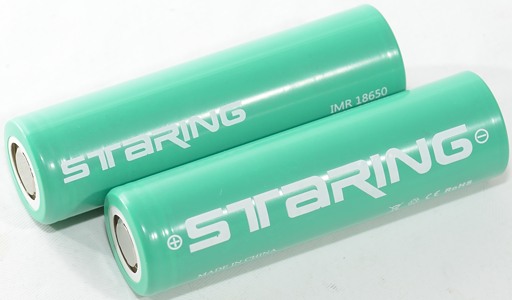 Official specifications:
Battery type: 18650 battery
Typical capacity: 2500mAh (real capacity)
Typical voltage: 3.7V
Voltage range: 4.2V~2.75V
Battery demensions: 18.23(D)*65.11(L)mm
Unit weight: 50g
Capacity density: 457Wh/L
Specific energy: 180Wh/Kg
Standred charging current: 1.1A (0.5C)
Standred discharge current: 1.1A (0.5C)
Max discharge current: 4.4A (2.0C)
Cycle life: 500T
Tempreture: -20°c~60°c
Certifications: CE, RoHS, UL



This is high current 18650 with fairly high capacity.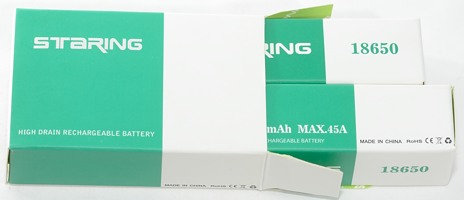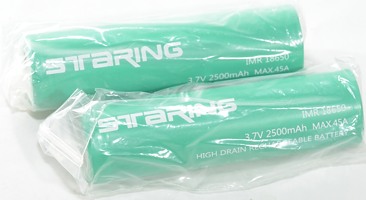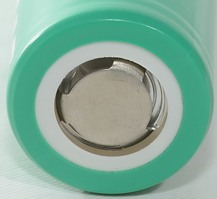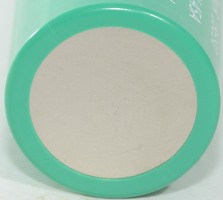 The discharge curves tracks just about perfect and the batteries works well up to 20A, at 30A they are strained.




They gets fairly hot at 20A, but it is in the acceptable range.




At 30A I would have terminated on temperature if the discharge had lasted a few second more, i.e. they are too hot.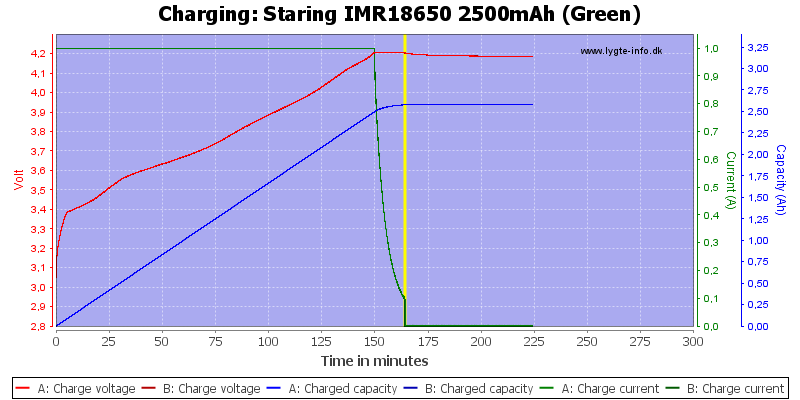 Conclusion



The cells has very good performance up to 20A continuous.





Notes and links



The batteries was supplied by Staring for a review.

How is the test done and how to read the charts
How is a protected LiIon battery constructed
More about button top and flat top batteries
Compare to 18650 and other batteries