Tensai C TR-C4000 4000mAh (White)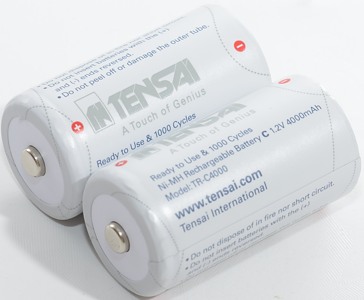 Official specifications:
Model: TR-C4000
Manufacturer: TENSAI
Size: C , LR14
Chemistry: NiMH (Nickel Metal Hydride)
Nominal Voltage: 1.2V
Capacity: Minimum: 4000mA, Typical: 4050mA, When discharged at 0.2C to 1.0V at 20°C
Fast Charge: up to 2000mA
Service Life: >500 cycles
Internal Resistance: <30mOhm (upon fully charged)
Diameter (mm): 26
Height (mm): 50
Weight: 80g


Maximum temperature raise at different discharge currents: 1A:+0,7°C, 2A:+2,0°C, 3A:+3,6°C, 5A:+7,7°C, 7A:+12,3°C, 10A:+17,5°C

A C sized LSD cell, that has more than specified capacity.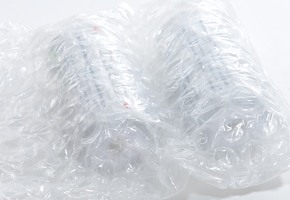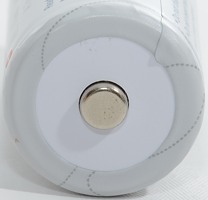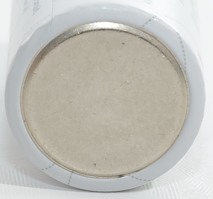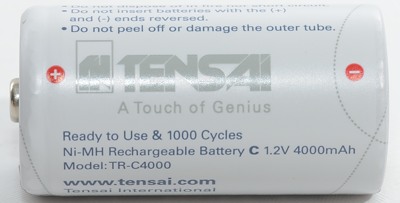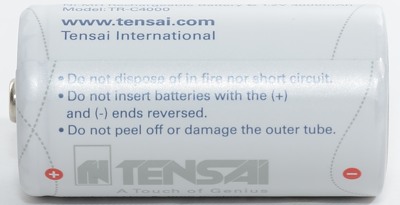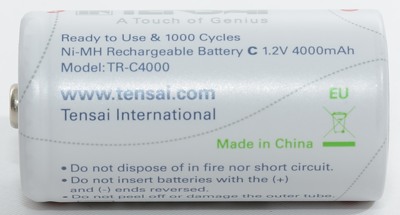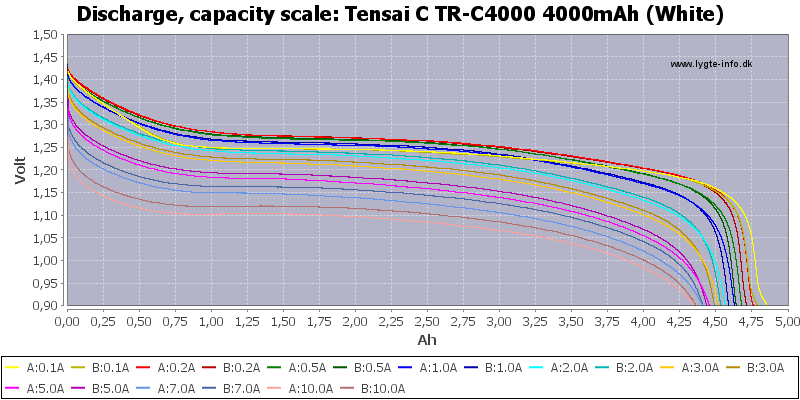 The cells has a good capacity match all the way up to 10A, but they are pressed at 10A.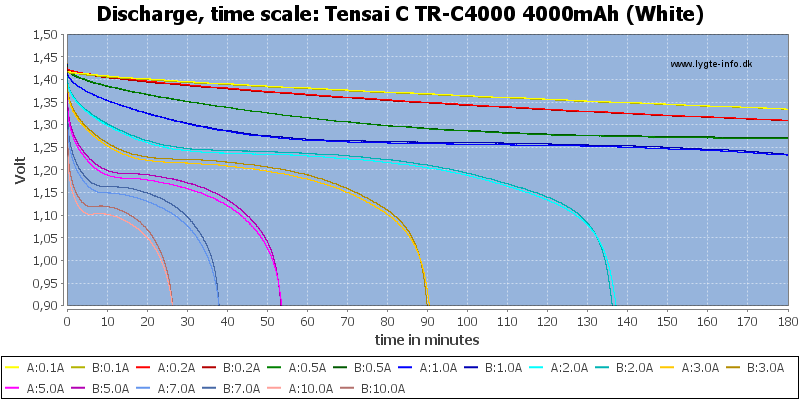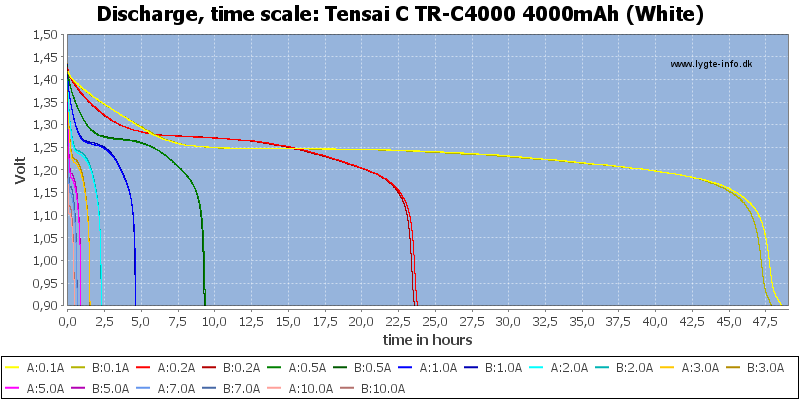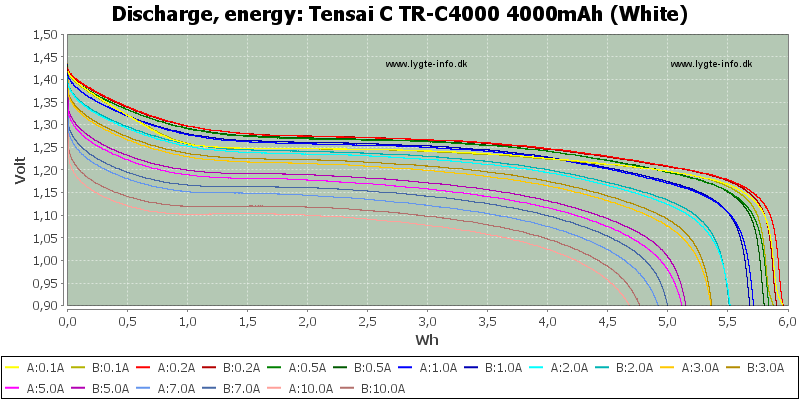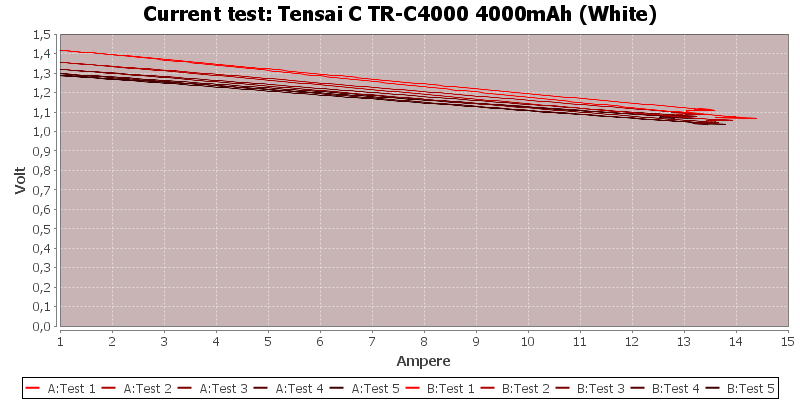 All the mess between 12A and 14A is my setup that hits its voltage/current limit.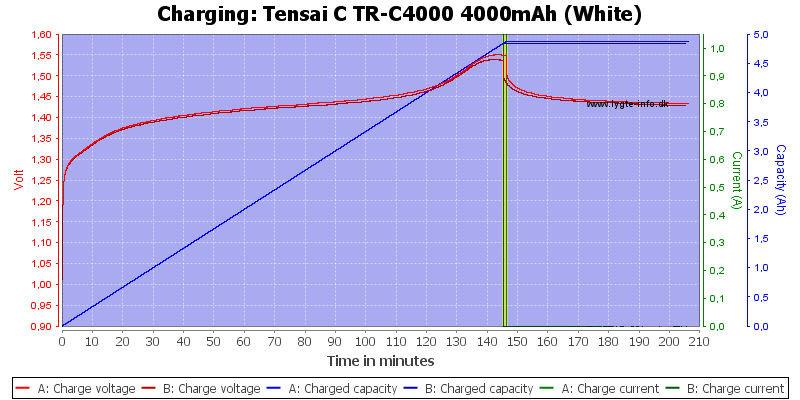 Conclusion



This looks like a good NiMH battery.





Notes and links



The batteries was supplied by ENERDan for review.

How is the test done and how to read the charts