TrustFire 14500 900mAh (Blue)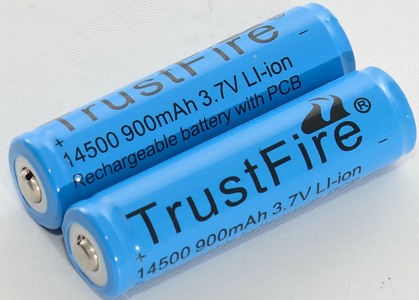 Official specifications:
Protected 14500
3.7V
900mAh



These batteries are significantly below the rated capacity.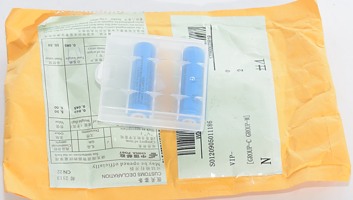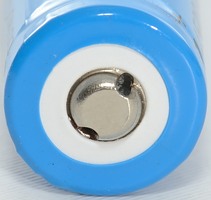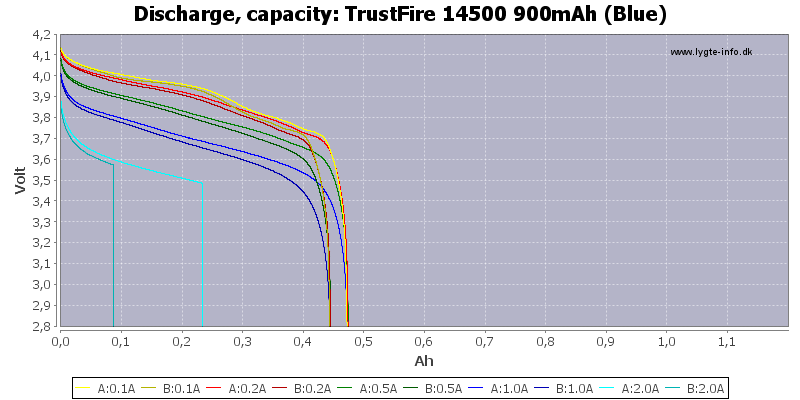 There is a signifant capacity difference between the two batteries and the protection prevents doing a full 2A trace.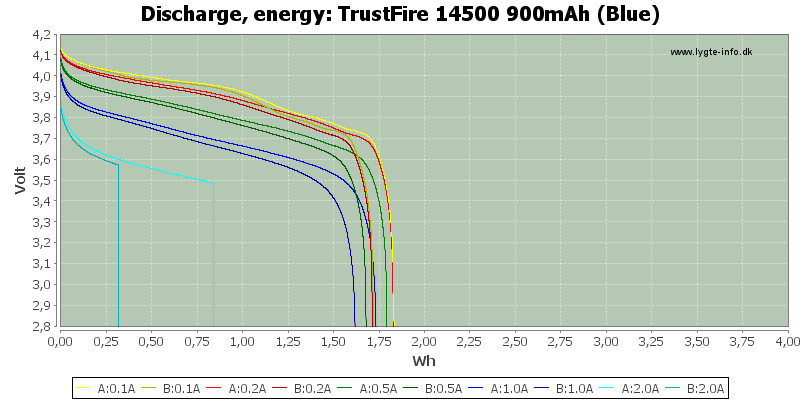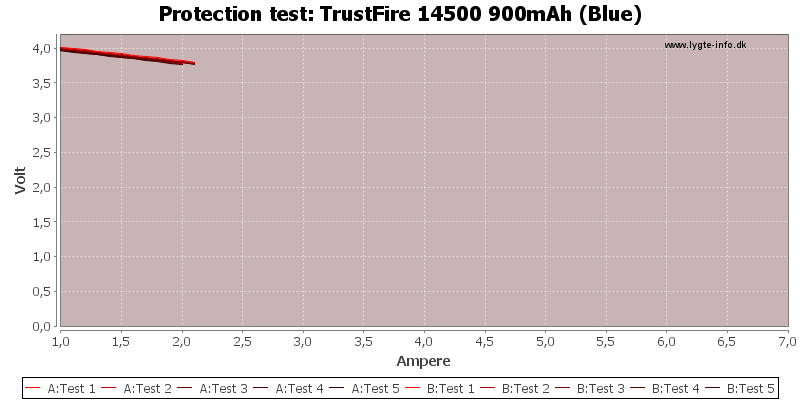 The protection is at a low value on this battery, it might be a good value to protect the battery and user, but when playing with some high power lights it is a little low.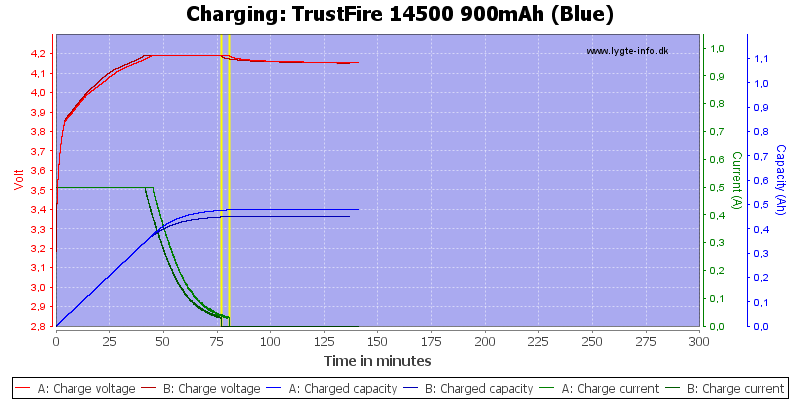 Conclusion



Looking at one battery, it works well up to my 1A trace, but the capacity difference between the batteries is not good and with the low capacity, I will only rate the battery as acceptable for a cheap battery.





Notes and links



How is the test done and how to read the charts
How is a protected LiIon battery constructed
More about button top and flat top batteries
Comparison to other LiIon batteries