TrustFire IMR18650 1500mAh (Red-gold)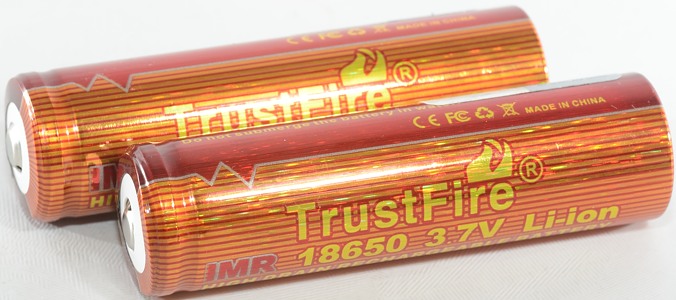 Official specifications:
Battery Capacity (Mfg Rated): 1500 mAh
Battery Chemistry: Li-Ion
Battery Feature: Rechargeable
Battery Form Factor: 18650
Battery Maximum Voltage: 4.2 V
Battery Minimum Voltage: 2.85 V
Battery Rated Voltage: 3.7 V


Usual high capacity batteries are not that good at high current, but what about a very low capacity battery, how much current can it deliver?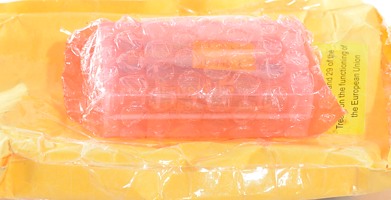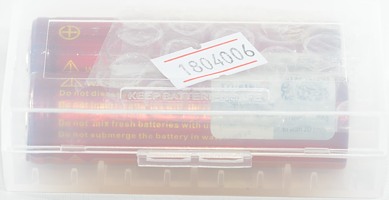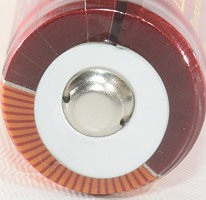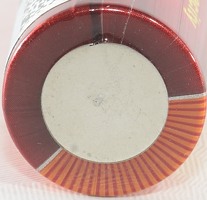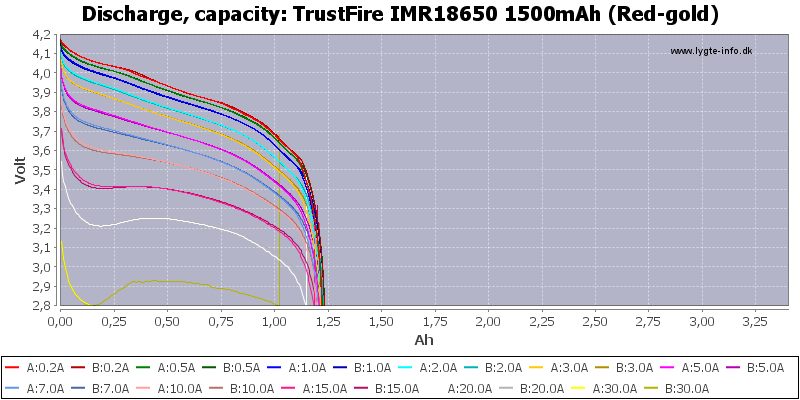 Capacity is fairly stable, even at high currents and the cell matches nicely, but the capacity is significantly below rated value.
At 20A and 30A the cell need to heat up before it can perform.




At 30A the cell cannot maintain voltage before it heats up, only one cell heated up before I terminated due to low voltage.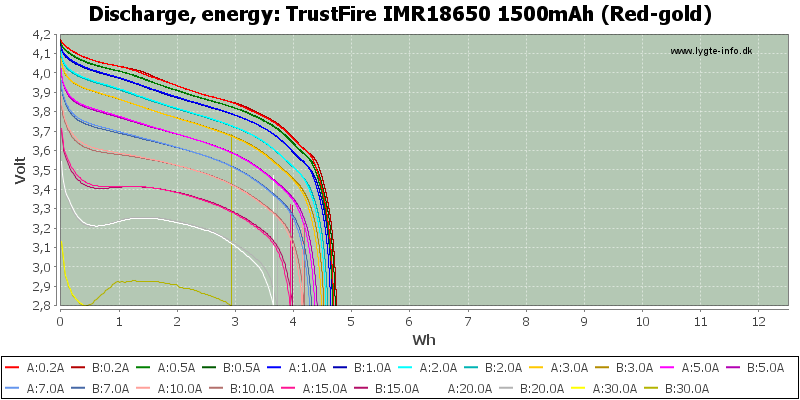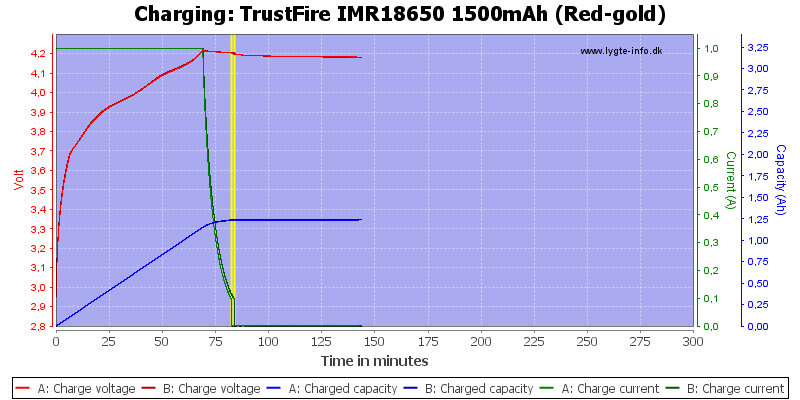 Conclusion



The battery can deliver between 10A and 15A and discharge curves looks fine enough, but capacity is low. Compared to modern high current batteries it is not very interesting.





Notes and links



How is the test done and how to read the charts
How is a protected LiIon battery constructed
More about button top and flat top batteries
Compare to 18650 and other batteries