TrustFire TF18650 3000mAh (Flame)


Official specifications:
Operating voltage: 3.70
Capacity: 3000mAh
Ultra-high capacity and premium built quality
Protected to avoid over-charged or over-discharged



The test shows that the batteries are around 2600mAh, not the specified 3000mAh.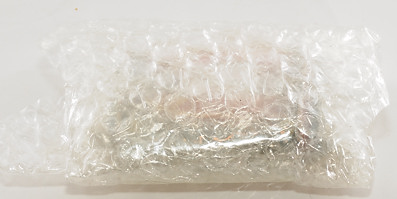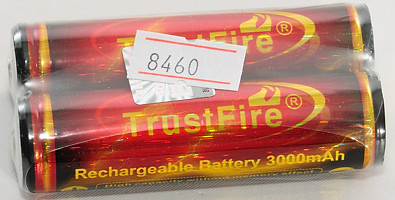 The batteries are shipped with two batteries in shrink wrap and bubble wrap around them.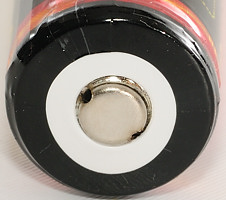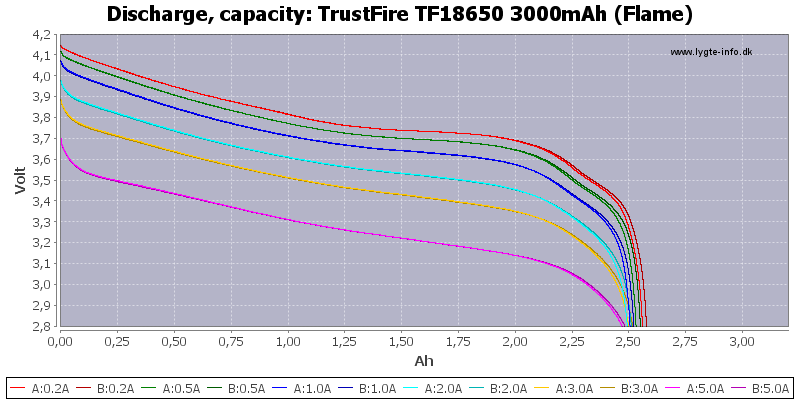 The capacity is nearly constant, independent on load. The batteries does keep a high voltage, until they are nearly empty.
The two batteries does track very well, i.e. they must use new cells (That is not always the case with cheap batteries).
Notice that the 3A discharge curve shows slightly more capacity than the 2A discharge curve, this is probably because the battery is warming up and this improves the chemical processes inside the battery.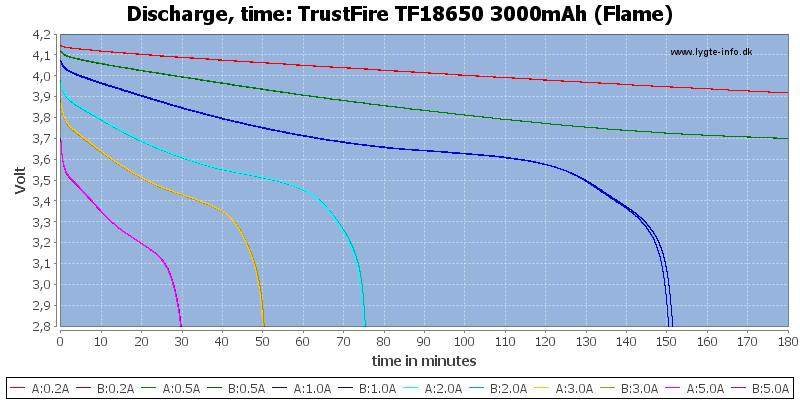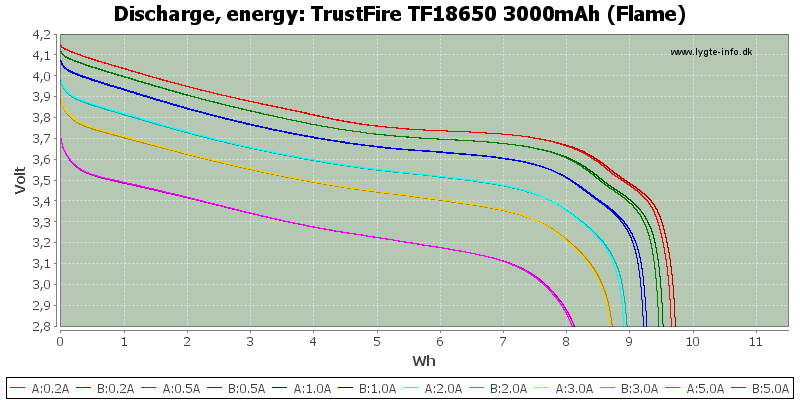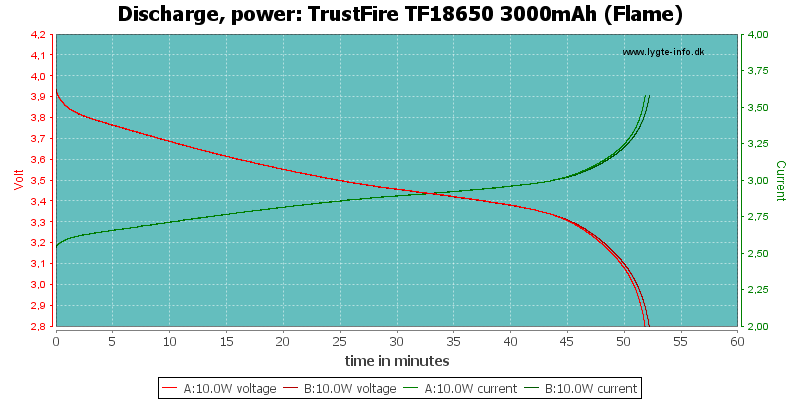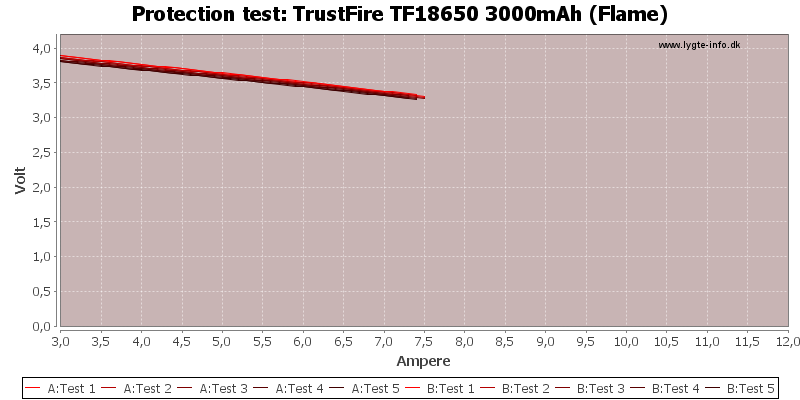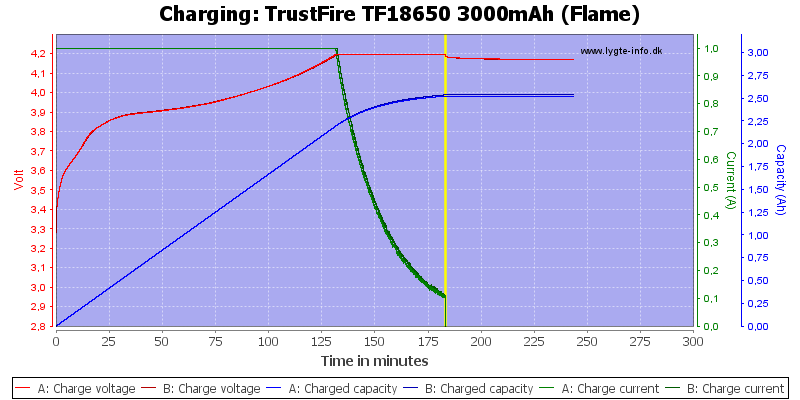 Conclusion



The battery has less capacity than stated on the battery, but they both have the same capacity, i.e. they can be used in series.
The performance matches a quality 2600mAh battery, but I cannot say anything about how it will age.
For a cheap battery it is a good battery.





Notes and links



How is the test done and how to read the charts
How is a protected LiIon battery constructed
More about button top and flat top batteries