Vapcell IMR18350 700mAh (Purple)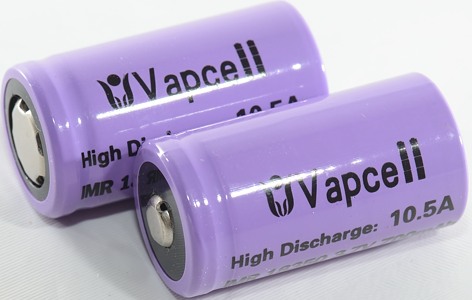 Official specifications:
Product: Vacell 18350 700mAh
Model: IMR 18350
Size: 18.1*34.6mm
Nominal voltage: 3.6V
Charge voltage: 4.2V
Typical Capacity: 700mAh (0.2C discharge)
Min capacity: 650mAh (0.2C discharge)
top:Flat top/button top
color: purple
weight: 25g max
Standard Charge: 0.5A, 4.20 ± 0.05 V, CCCV 50mA cut-off
Continuous maximum charge current: 2A
discharge cut-off voltage: 2.5v
Continuous maximum discharge current: 10.5A
Max Discharging Current: 15A
Operating environment: Charging, 0°C ~ 40°C, Discharging, -20°C~55°C
Storage environment: -20°C~55°C, storage >3 months: -20°C~45°C



The low capacity 18350 from Vapcell, the do also have a 900mAh version.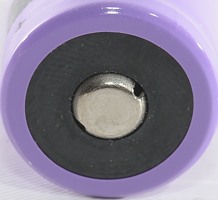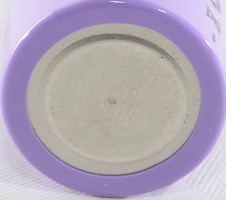 I got two different cells, one is flat top, the other is button top, this usual means a small difference at high currents (Button top usual has a slightly bit more resistance).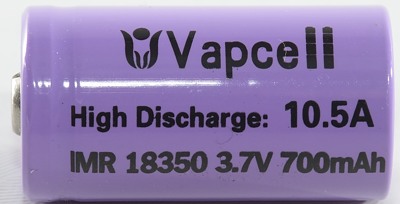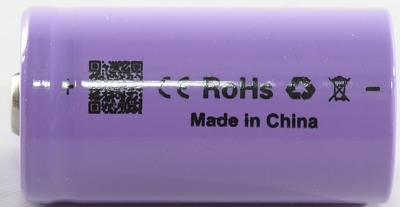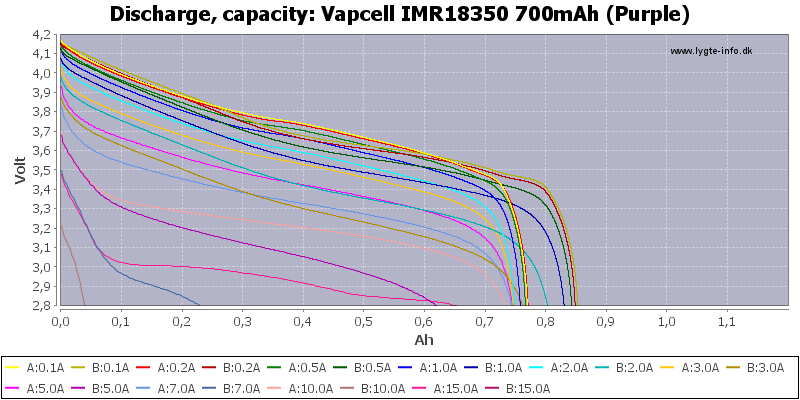 This does not look good, they do not track, they have both different capacity and resistance and that difference is not due to button/flat top.
One of the cells can handle 10A, the other can only handle 5A and only with difficulties.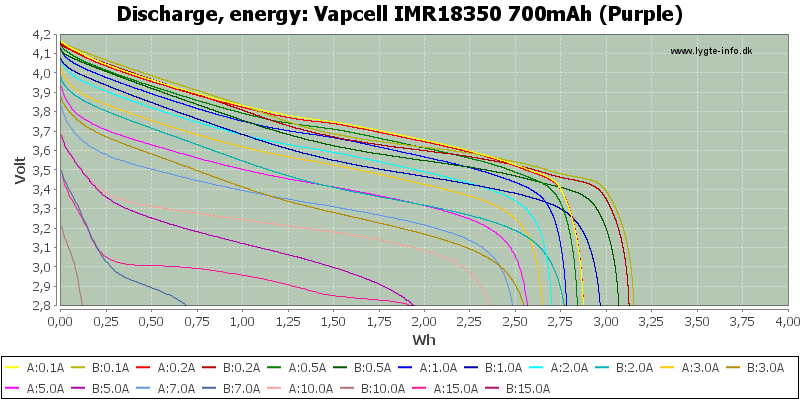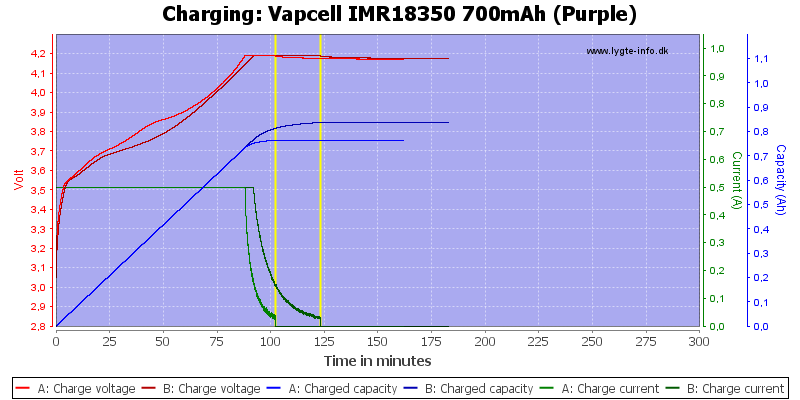 Conclusion



The A cell has fairly acceptable performance, but with this much variation between the two cells I will call this cell a bad choice.





Notes and links



The batteries was supplied by Vapcell for review.
I did not mix the 700 and 900 cells, both 900 cells has above 900mAh, there is more about them later.

Note from VapCell: All our 18350 batteries are out of production. Please ignore the specification.

How is the test done and how to read the charts
How is a protected LiIon battery constructed
More about button top and flat top batteries
Comparison to other LiIon batteries