Vapcell IMR18650 2200mAh (Yellow)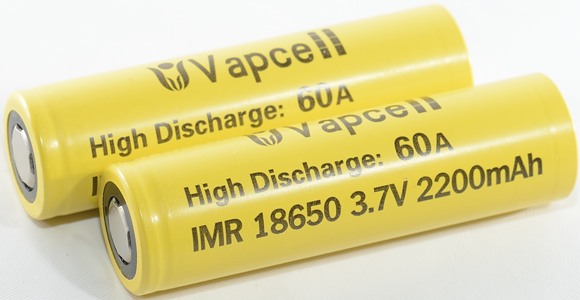 Official specifications:
Product: Vapcell 18650 2200mAh
Model: IMR 18650
Size: 18.3*65.0mm
Nominal voltage: 3.6V
Charge voltage: 4.2V
Max. charge voltage: 4.25V
Typical Capacity: 2200mAh (0.2C discharge)
Min capacity: 2150mAh (0.2C discharge)
top: Flat top
color: yellow
weight: 48g max
Internal Resistance: <20mOhm
Standard Charge: 1A, 4.20 ± 0.05 V, CCCV 100mA cut-off
Continuous maximum charge current: 4A
discharge cut-off voltage: 2.5v
Continuous maximum discharge current: 40A
Maximum pulse discharge current: 60A
Operating environment: Charging, 0°C ~ 45°C, Discharging, -20°C~75°C
Storage environment: -30°C~55°C, storage >3 months: -20°C~45°C



A low capacity cell with very high current rating.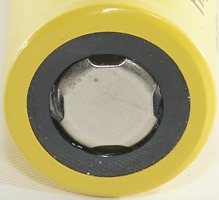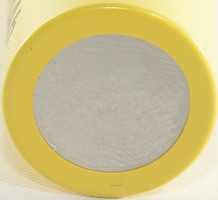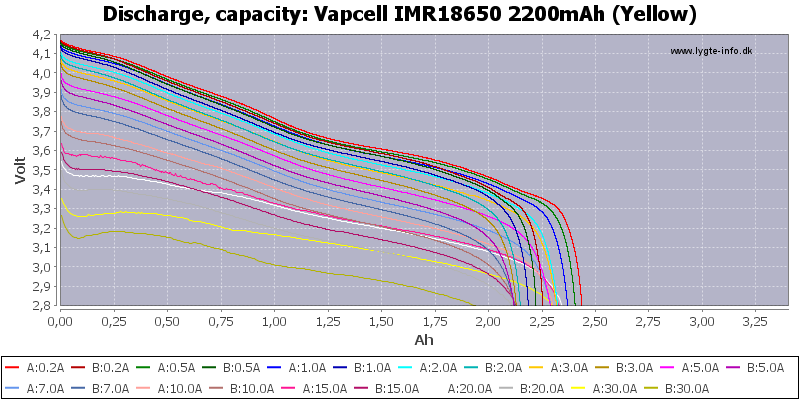 There is some capacity difference between the cell, one of them has the rated capacity, the other more.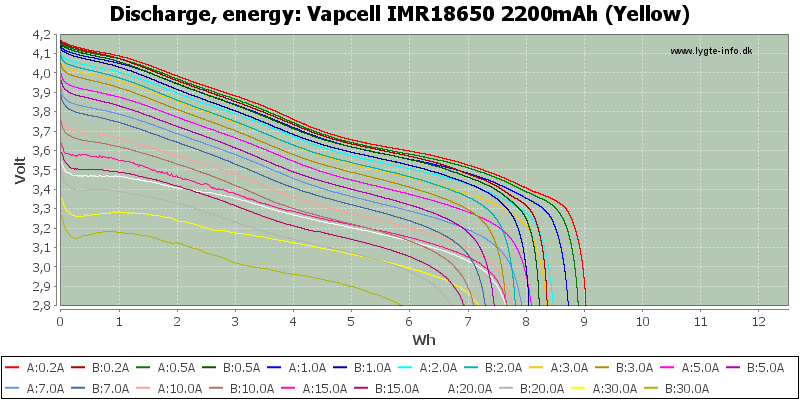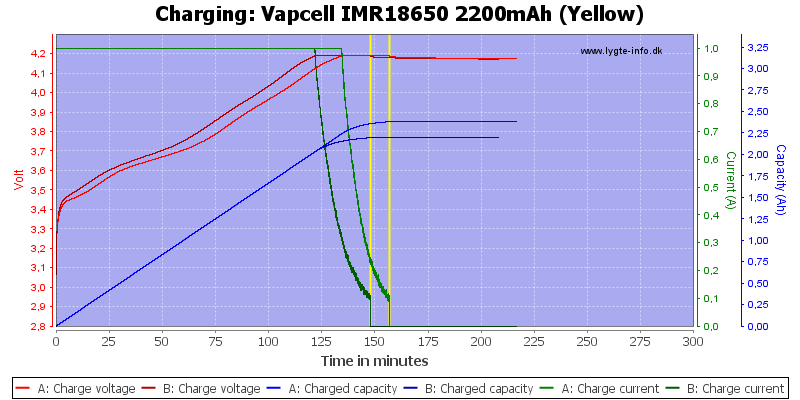 Conclusion



I do not like the difference between the cells. It is interesting to compare this cell to the Vapcell 2600mAh that is rated for 30A continues, that cell has the same or higher voltage and more capacity.





Notes and links



The batteries was supplied by Vapcell for review.

How is the test done and how to read the charts
How is a protected LiIon battery constructed
More about button top and flat top batteries
Compare to 18650 and other batteries