Varta Energy AAA 4103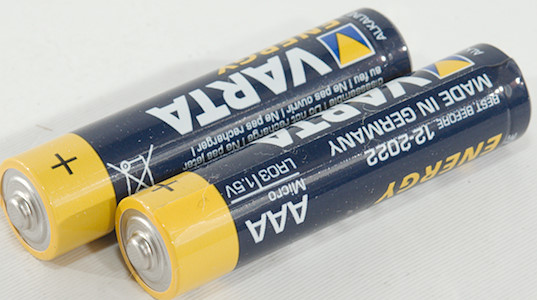 Official specifications:
Nominal voltage: 1.5
Typical capacity: 1200mAh at low current
Shelf Life: 7 years
Operating temperature: -20°C ~ 54°C
Storage temperature: -30°C ~ 45°C



This is a standard AAA alkaline battery from Varta.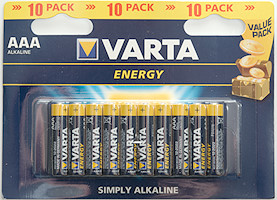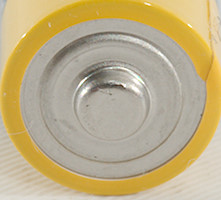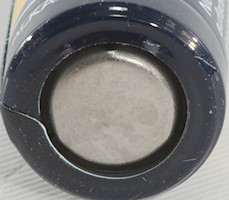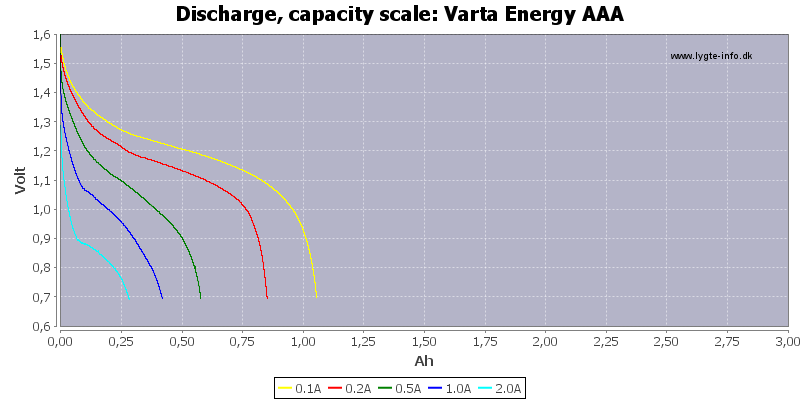 Discharge curves are fairly standard for alkaline.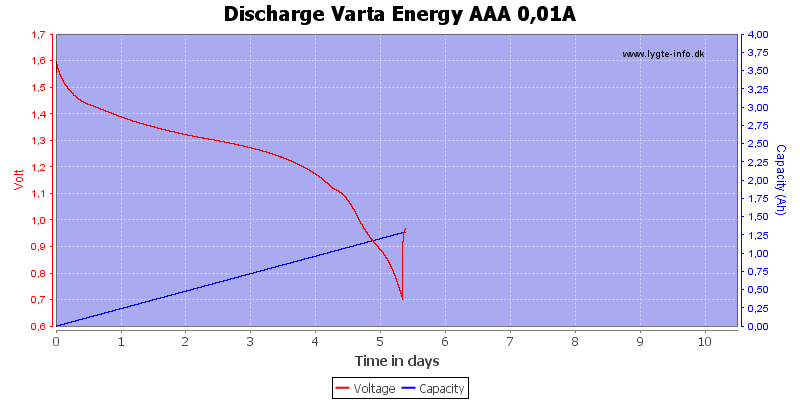 A low current discharge confirms the 1200mAh rating to about 0.9V.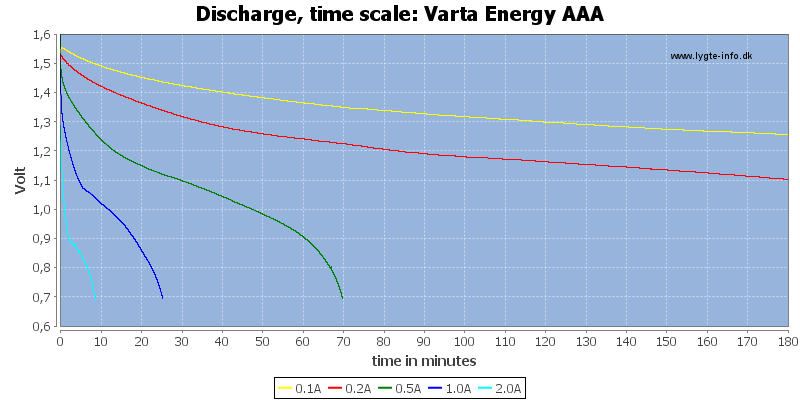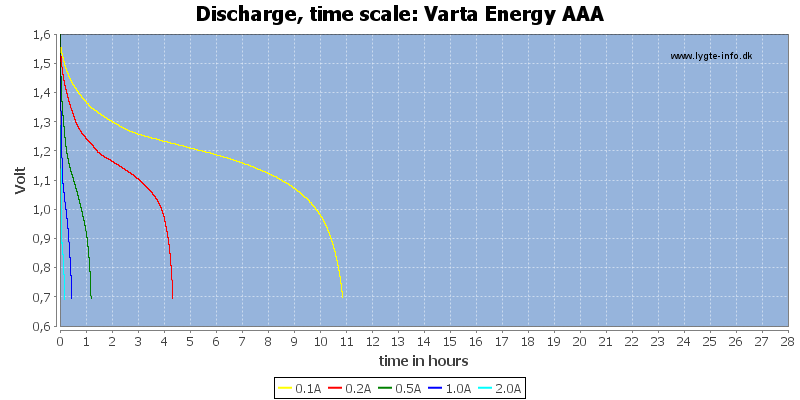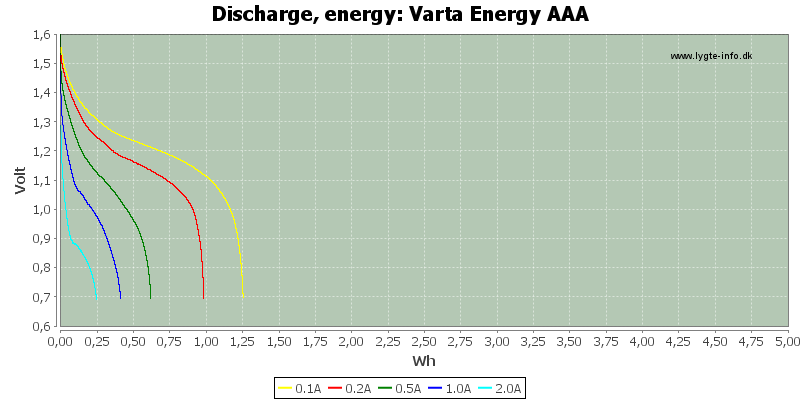 Conclusion



The are good alkaline batteries





Notes and links



How is the test done and how to read the charts
Compare to other AA/AAA batteries: Alkaline/NiMH/Lithium