Varta High Energy AA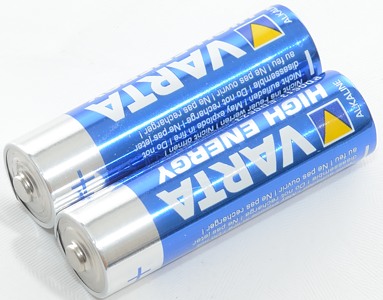 Official specifications:
Type Designation: 4906
Designation: IEC LR6
System: Zn-MnO2 (Alkaline)
Shelf Life (Coding): 5 years
Nominal Voltage (V): 1.5
Typical Capacity C (mAh): 2900 (discharge with high-resistance)
Permissible Temperature Range: - 10 °C ... 50 °C
Weight, approx. (g): 24
Volume (ccm): 7.69



Regular Varta alkaline cells.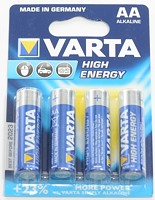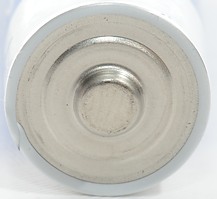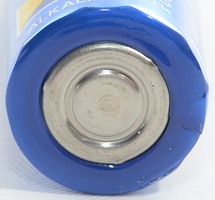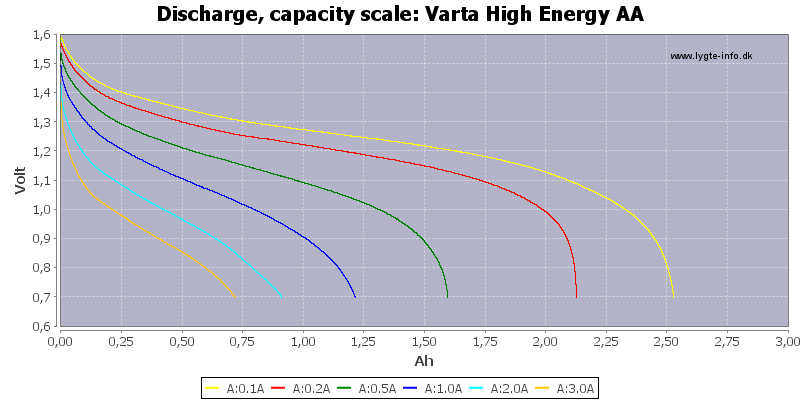 As usual the capacity of alkaline varies with discharge current and I do not use low enough current to get maximal capacity.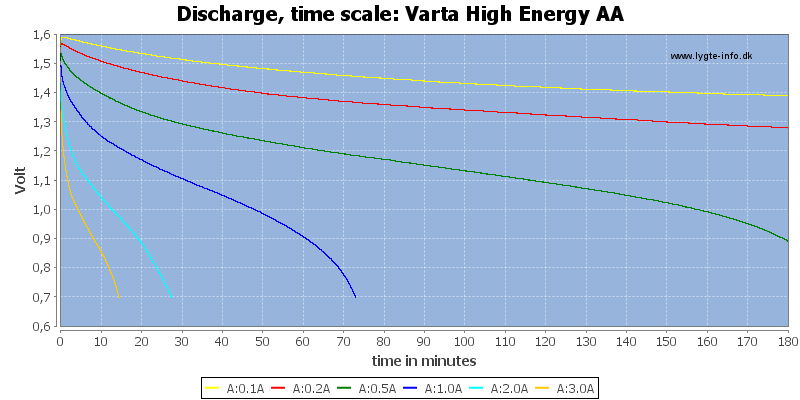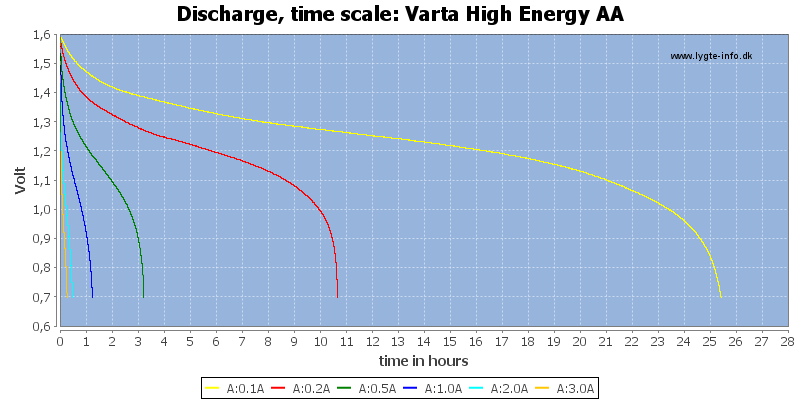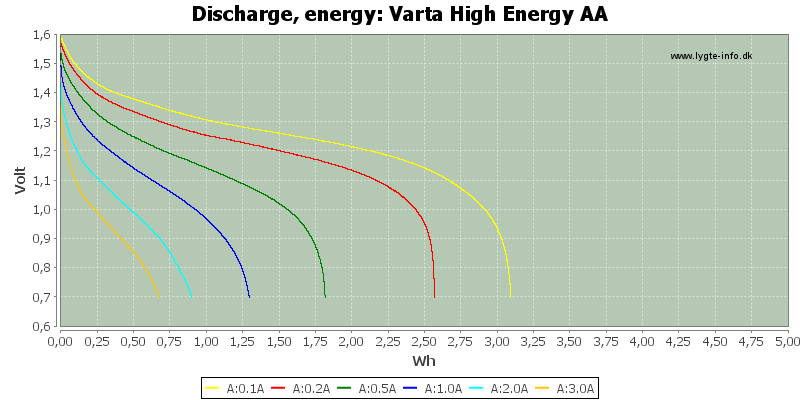 Conclusion



These cells are good at both high and lower current.





Notes and links



How is the test done and how to read the charts