Vbatty IMR18650 3000mAh V30 (Blue-gold)


Official specifications:
Brand: Vbatty
Size: 18650
Chemistry: IMR
Nominal Capacity: 3000mAh
Nominal Voltage: 3.7V
Discharge: 30A Continuous, Rated 40A Max Pulse by Vbatty
Positive: Flat
Rechargeable: Yes
Dimensions: 18.23mm x 65.02mm
Weight: 46g



This is a high capacity and high current battery.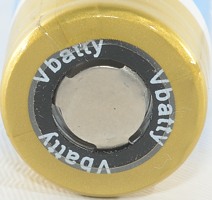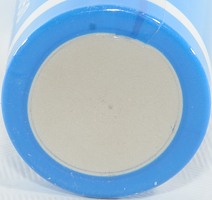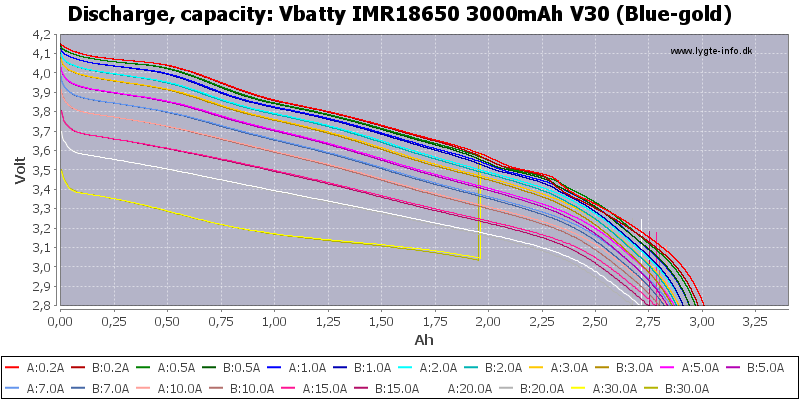 The discharge curves has good tracking and capacity only drops slowly with load. The battery has trouble at 30A due to heat.




The battery will get warm at high current.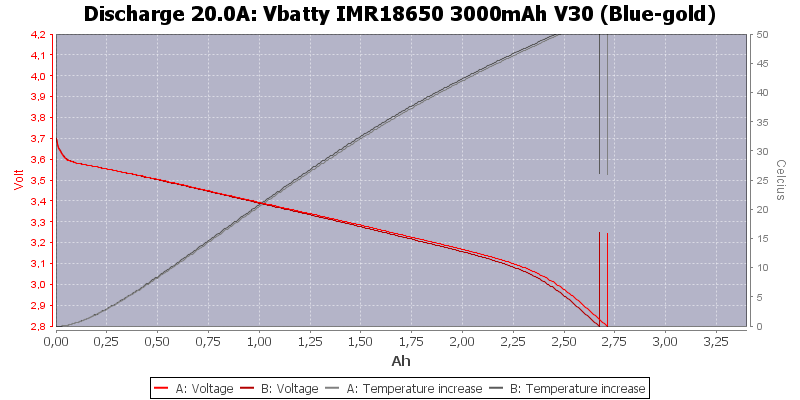 At 20A it was very close to a termination due to temperature.




At 30A I had to stop due to temperature. The battery reached 86°C after I terminated.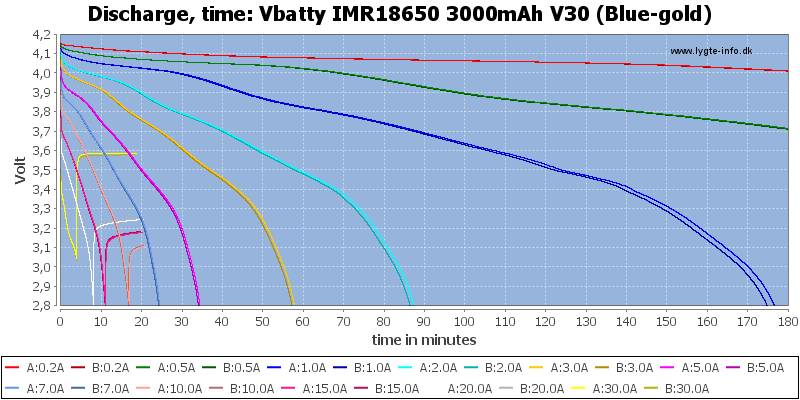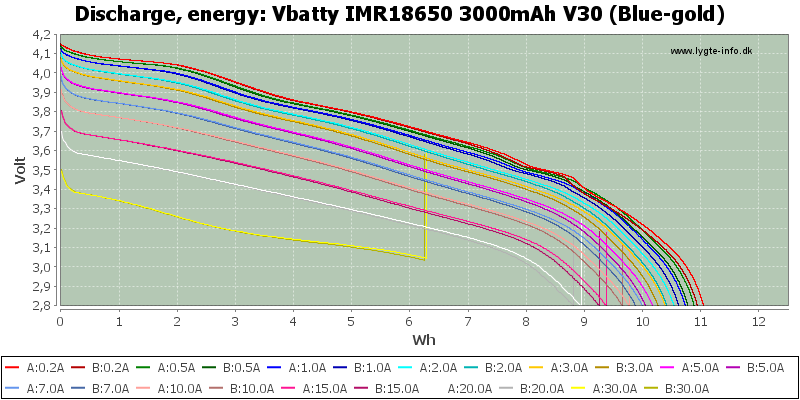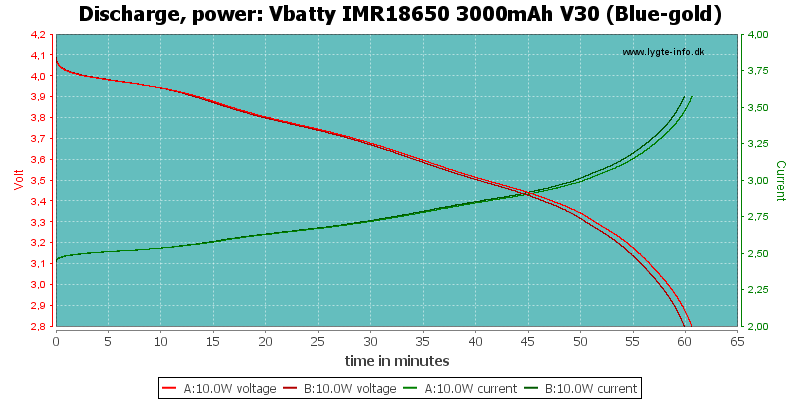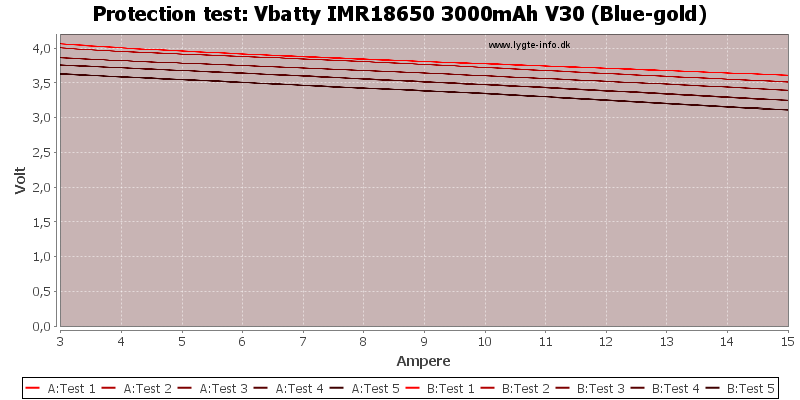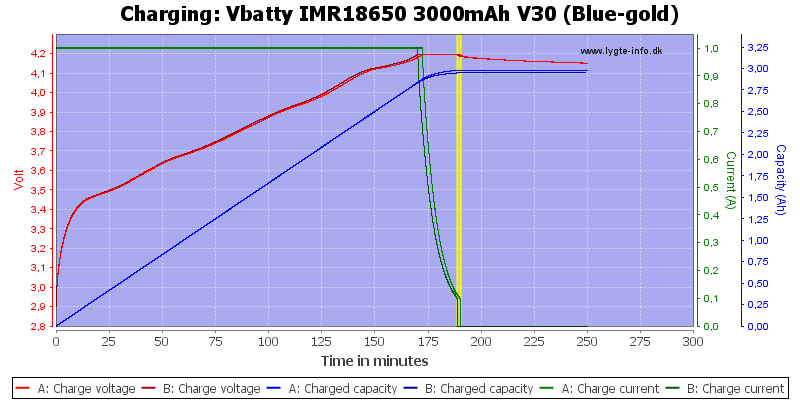 Conclusion



This battery has very good performance for both capacity and current.





Notes and links



The batteries was supplied by Shenzhen Vbatty for review.

How is the test done and how to read the charts
How is a protected LiIon battery constructed
More about button top and flat top batteries
Compare to 18650 and other batteries