Weltool INR16320 750mAh 123A USB (Black-red)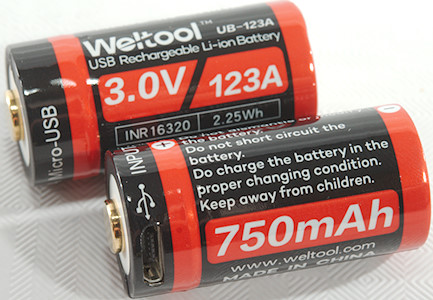 Official specifications:
Core's Capacity: (typ.) 750mAh
Resistance: <85mOhm
Output Voltage: 3.0V
Maximum Continuous Discharging: 1.4A
Charge: 0.33A (Micro-USB port charging??1A?0.5A?Battery Charger?
Charging Protection: 4.3±0.05V
Discharge Protection: 2.5±0.1V
Usage: More than 300 charging cycles, the battery still has 80% capacity.
Status Indicator: Red:Charging Blue:Complete
Temperature during charging: 0-45°C
Temperature during discharging: -20-50°C
Size: 16.6±0.2mm (Dia.) , 34.9±0.1mm (Length)
Weight: 18.5±0.5g


This is a CR123 substitute with build in USB charger.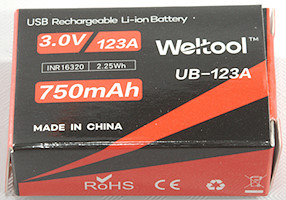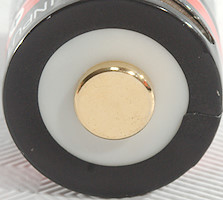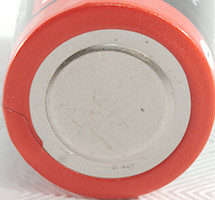 There is read and blue leds below the white washer to show charge status.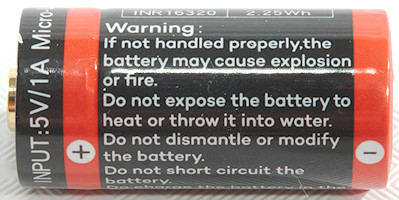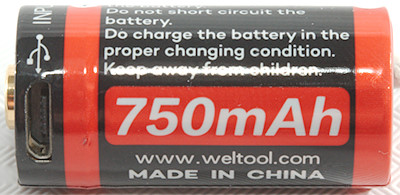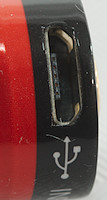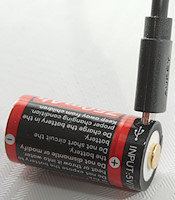 It is very obvious that this battery is electronically regulated, the voltage stays at 3V with any load up to maximum. There is also a protection build in, that turns off the output when the battery is empty.








Conclusion



There is no perfect rechargeable substitute for a CR123 battery, but this battery comes close.
Differences to a CR123: Battery is 2.6mm longer, voltage will stay at 3V, i.e. battery indicator will not work and equipment that count on voltage drop at high current may get too hot.





Notes and links



The battery was supplied by Weltool for test.

How is the test done and how to read the charts
How is a protected LiIon battery constructed
More about button top and flat top batteries
Graphical comparison to other LiIon batteries
Table with all tested LiIon batteries