Windyfire 14500 800mAh (Purple)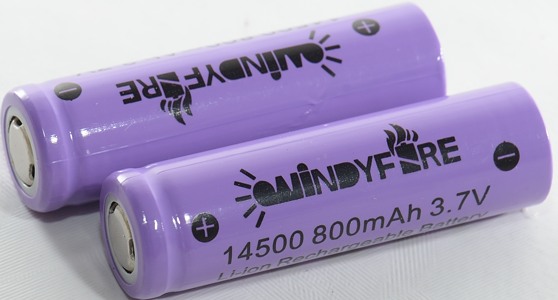 Official specifications:
Nominal capacity: 800mAh
Nominal voltage: 3.7V
Discharge cut-off voltage: 2.75V
Standard charge: 4.2V 500mA
Maximum charge current: 800mA
Continuous discharge current: 3A
Initial impedance max.: 70mOhm
Cycle life: 500cycle to 60%
Operating temperature: Charging, 0°C ~ 45°C, Discharging, -20°C~60°C
Storage temperature: -20°c -35°c
Weight: 20g



This LiIon battery is in AA size and contains about the same energy as a AA cell, but at 3 times the voltage.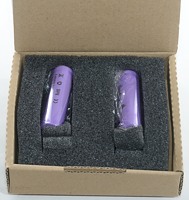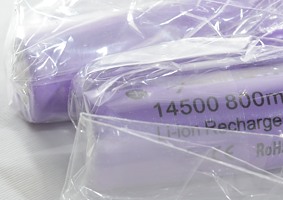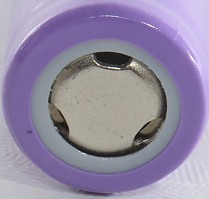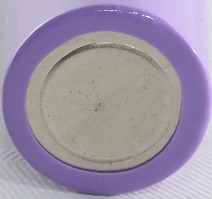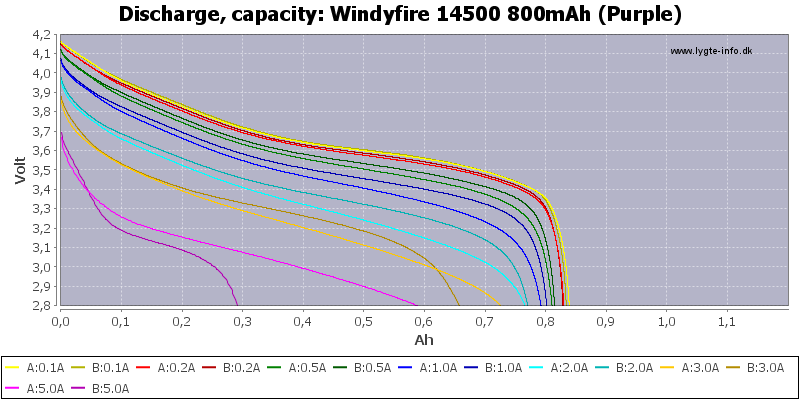 The curves are not that good, the cells has about the same capacity, but not the same voltage at higher loads.
Note: The 5A curve is outside the specifications.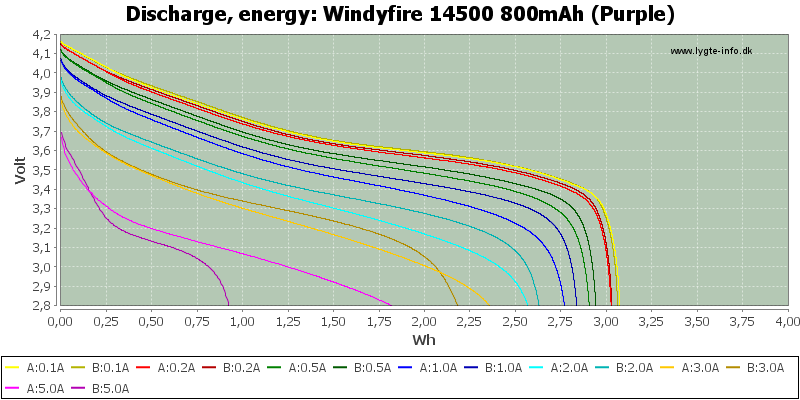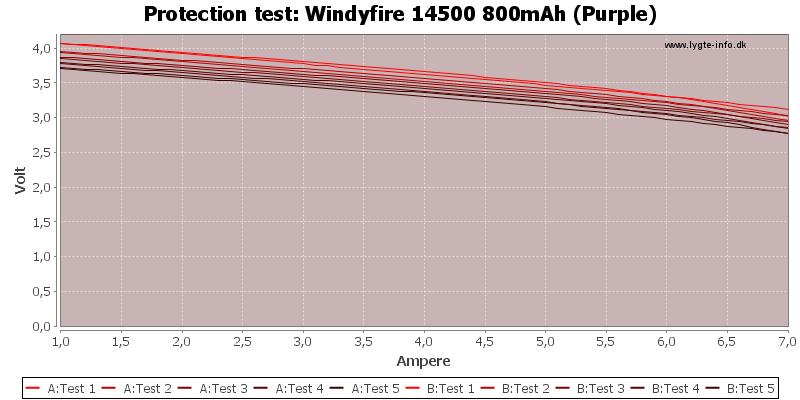 Conclusion



This cell is a disappointment, they do work up to the rated 3A, but I do not like the difference between the cells.





Notes and links



The batteries was supplied by Windyfire for review.

How is the test done and how to read the charts
How is a protected LiIon battery constructed
More about button top and flat top batteries
Comparison to other LiIon batteries