Windyfire 18350 700mAh (Cyan)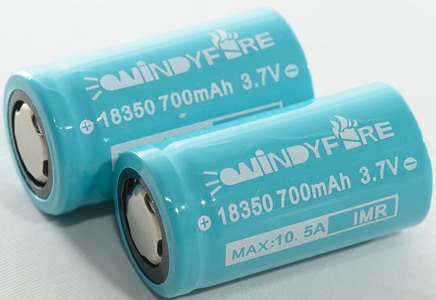 Official specifications:
Nominal capacity: 720mAh
Nominal voltage: 3.7V
Discharge cut-off voltage: 2.75V
Standard charge: 4.2V 500mA
Maximum charge current: 1000mA
Continuous discharge current: 10A
Pulse discharge current: 15A
Initial impedance max.: 35mOhm
Cycle life: 500cycle to 60%
Operating temperature: Charging, 0°C ~ 45°C, Discharging, -20°C~60°C
Storage temperature: -20°c -35°c
Weight: 20g


A high current cell in half the length of a 18650 cell, as usual with this type cell the capacity is fairly low.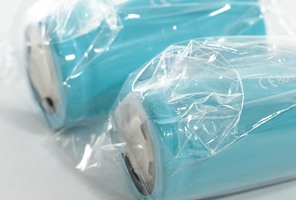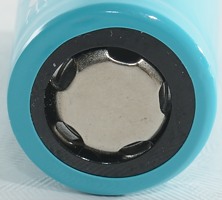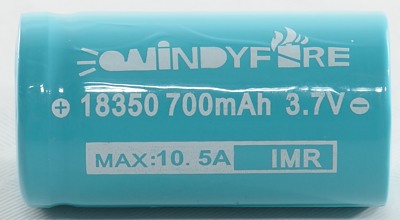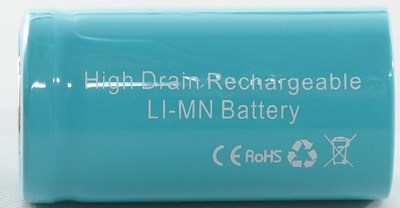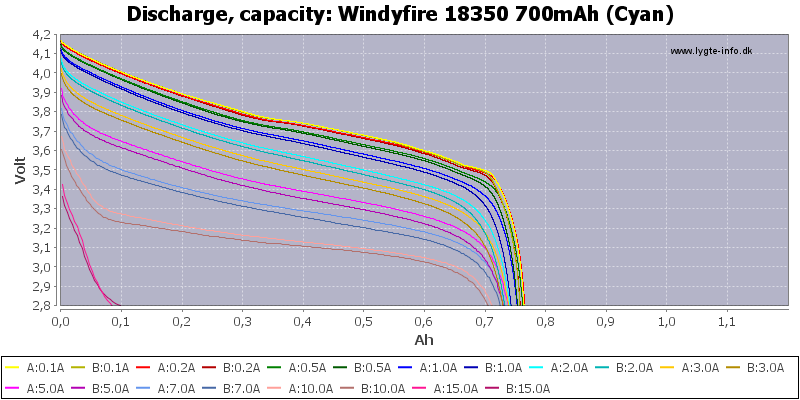 Nice discharge curves, the cells has fairly good tracking and not much capacity variation with load. They can handle 10A, but definitely not 15A. Delivering 700mAh at 10A is impressive (but do not expect the cell to do it many times).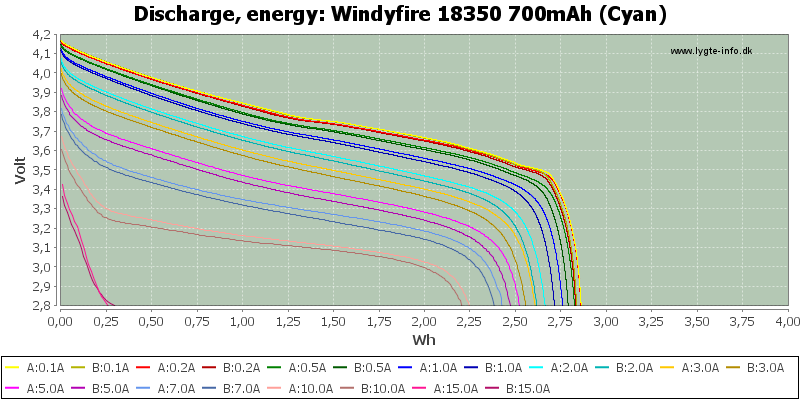 Conclusion



This cell has very good performance and good capacity for this amount of current.





Notes and links



How is the test done and how to read the charts
How is a protected LiIon battery constructed
More about button top and flat top batteries
Comparison to other LiIon batteries