nicjoy 18650 2600mAh (Green-brown)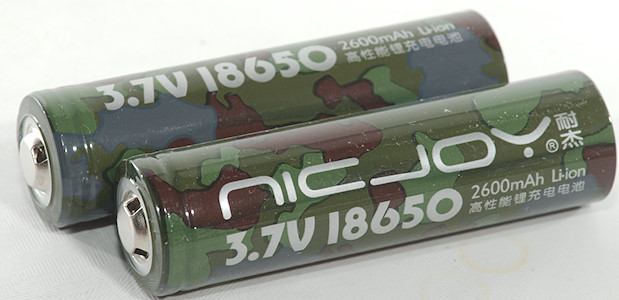 Official specifications:
Battery Capacity (FastTech Tested): 2600 mAh
Battery Capacity (Mfg Rated): 2600 mAh
Battery Chemistry: INR - LiNiCoMnO2
Battery Feature: Rechargeable
Battery Form Factor: INR 18650
Battery Maximum Voltage: 4.2±0.05 V
Battery Minimum Voltage: 2.75 V
Battery Rated Voltage: 3.7 V
Max. discharge current: 5.2A
Continuous discharge current: 1.3A



This is a 2600mAh 18650 battery from a rewrapper.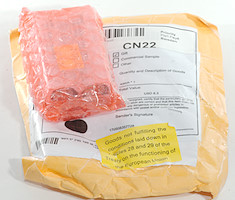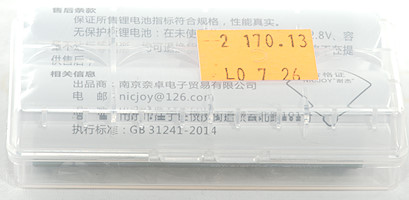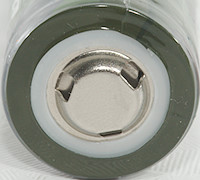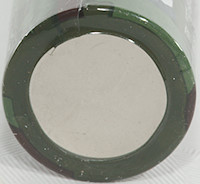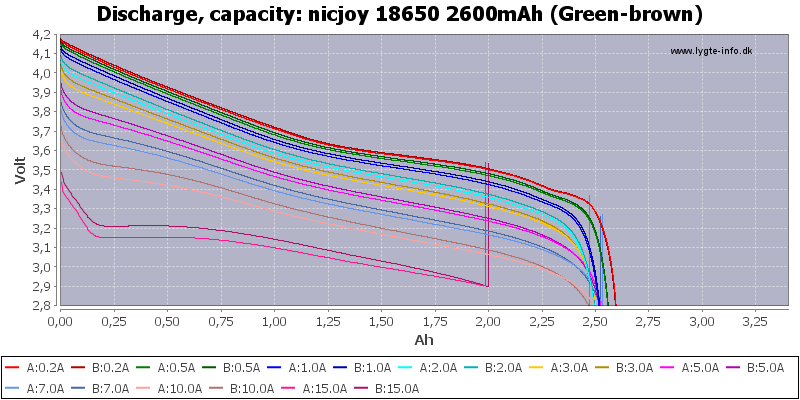 The discharge curves look good with close tracking and nearly constant capacity. The cell get too hot at 15A, not surprising with a cell rated for around 5A.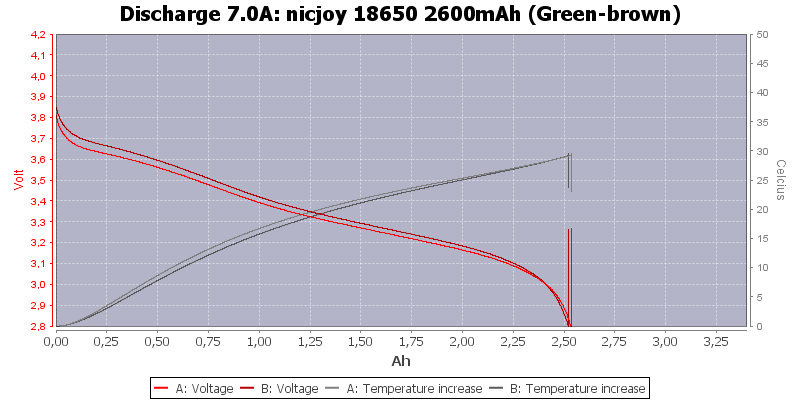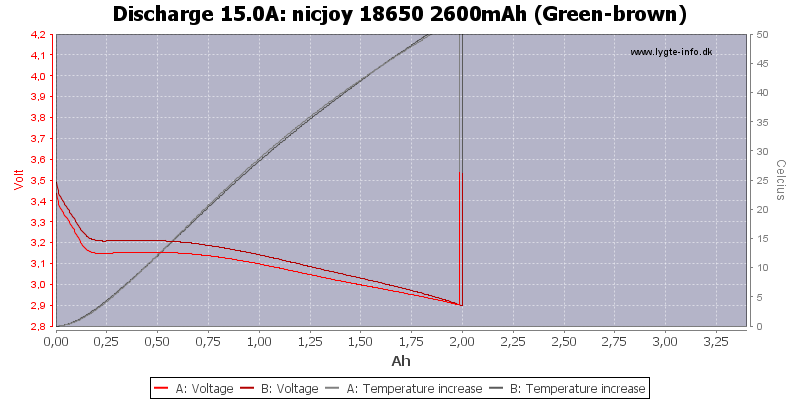 The cell got to hot and I terminated the test.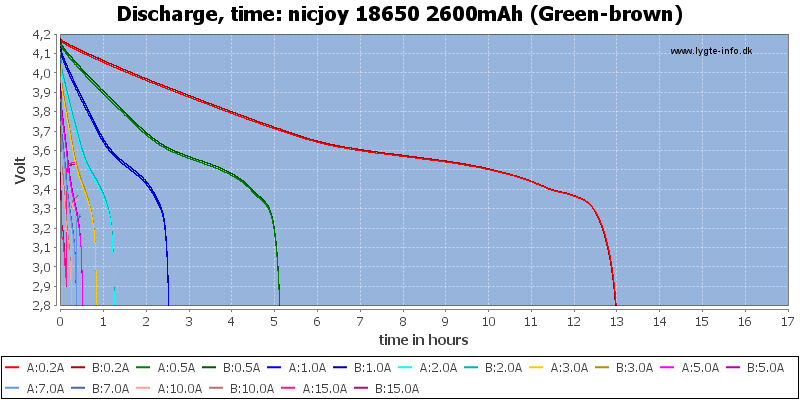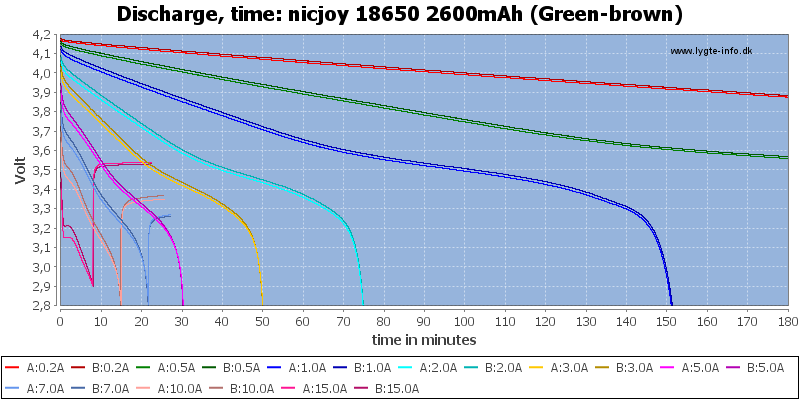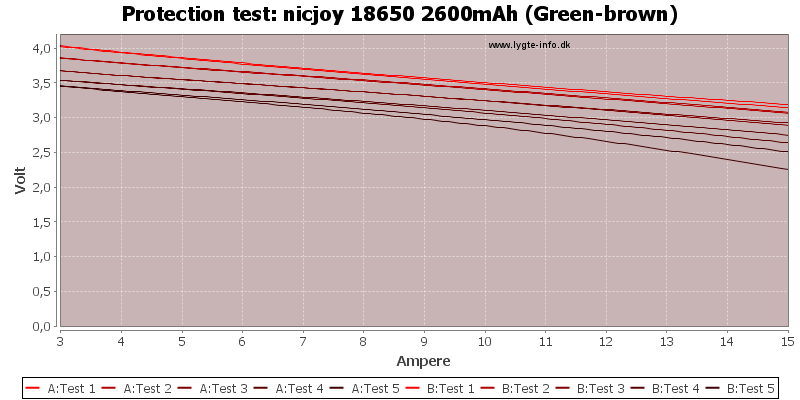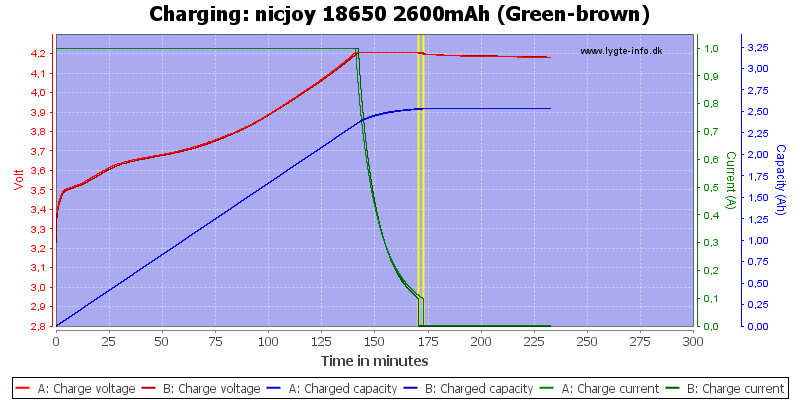 Conclusion



The battery has acceptable performance, but it is a fairly low capacity cell with fairly low maximum current.





Notes and links



How is the test done and how to read the charts
How is a protected LiIon battery constructed
More about button top and flat top batteries
Compare to 18650 and other batteries