Soshine 9V LiIon 650mAh (White)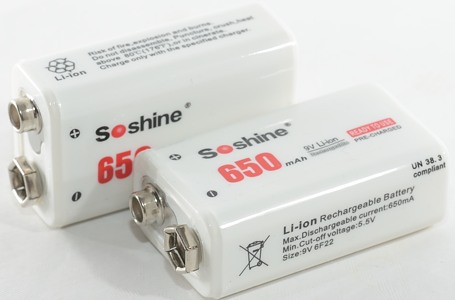 Official specifications:
Type: Rechargeable Li-Po
Dimension: (48.5+-0.5)*(26.1+-0.2)*(15.4+-0.3)mm (max)
C5mAh: 630(mini)
C5mA: 650mAh
Nominal Voltage: 7.4V
Capacity Nominal: 650mAh
Capacity Minimum: 630mAh
Service Life: 1000cycles(>=60% C5mAh,0.2C discharge)
Weight: 28g
Charging Voltage: 8.4+/-0.15V
Ambient Temperature Range: Charging: 0-45 centigrade, Discharging: -20 to +60 centigrade, Storage: -20 to +40 centigrade



This is a two cell LiIon rechargeable battery.
It has over voltage protection at 8.63 and 8.64 volt.
It has over discharge protection at 5.08V and 5.57V.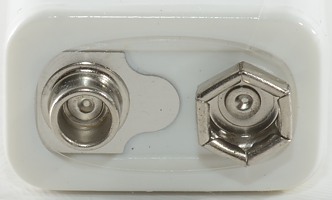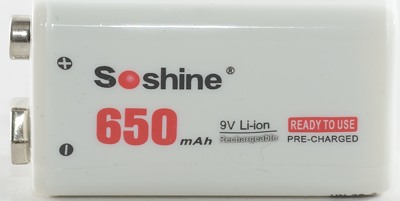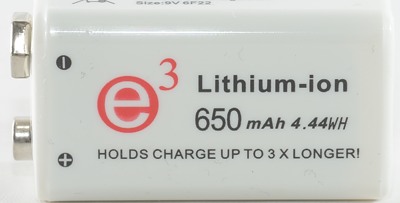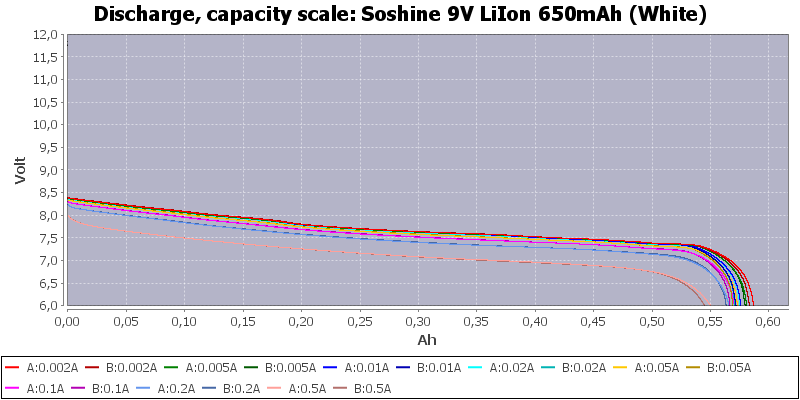 The two batteries are just about the same capacity.
The voltage is lower than NiMH and more like a nearly empty alkaline, but it will stay this way for a very long time.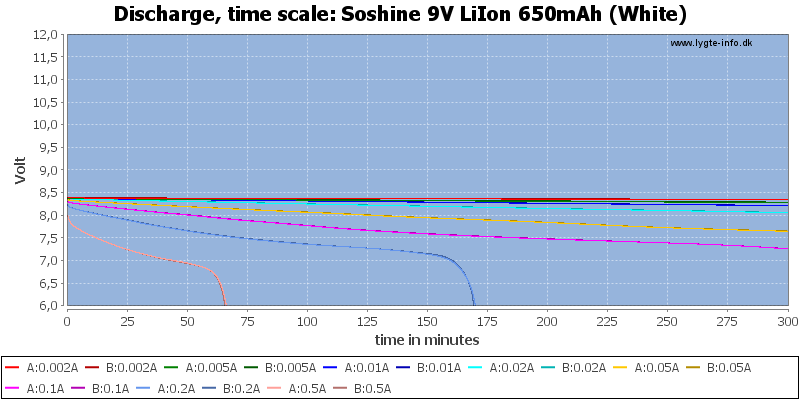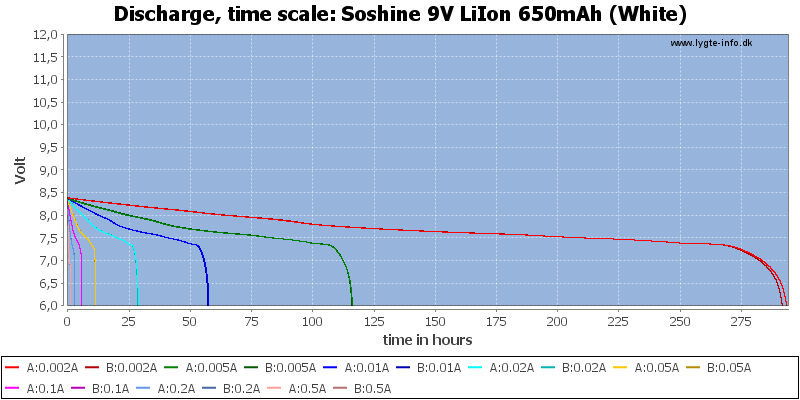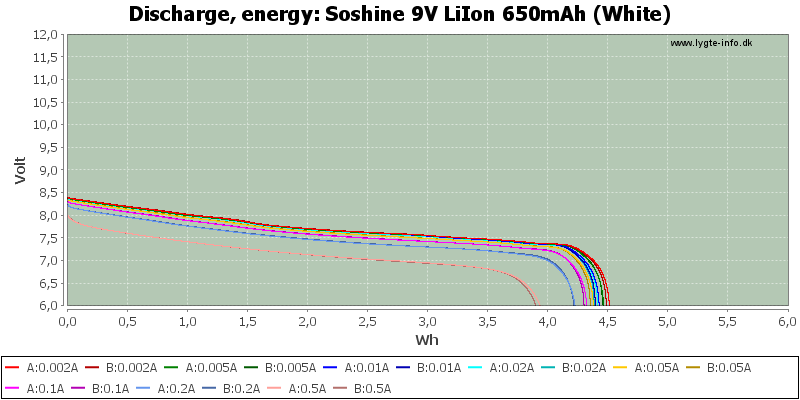 Conclusion



These batteries have more than double capacity compared to NiMH 9V batteries and are close to a alkaline battery at low load, except this battery will maintain high capacity and voltage at high load.

In moderate to high load situations this looks like a good replacement for alkaline.





Notes and links



How is the test done and how to read the charts
Compare to other 9V batteries: Alkaline/NiMH/Lithium/other