Samsung ICR18650-30B 3000mAh (Green)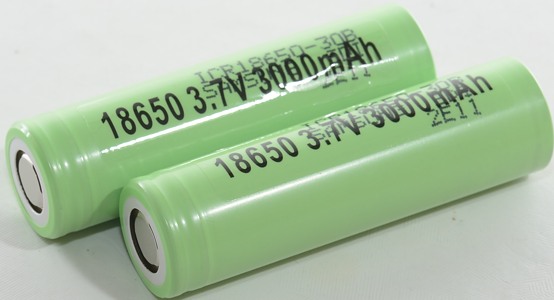 Official specifications:
Nominal Capacity: 2950mAh (0.2C, 2.75V discharge)
Minimum Capacity: 2850mAh(0.2C, 2.75V discharge)
Charging Voltage: 4.35 ±0.03 V
Nominal Voltage: 3.78V
Charging Method: CC-CV (constant voltage with limited current)
Charging Current: Standard charge: 1475mA, Rapid charge : 2950mA
Charging Time: Standard charge : 3hours, Rapid charge : 2.5hours
Max. Charge Current: 2950mA (ambient temperature 25°C)
Max. Discharge Current: 5900mA (ambient temperature 25°C)
Discharge Cut-off Voltage: 2.75V
Cycle life: 299 cycles to 70%
Cell Weight: 48.0g max
Cell Dimension: Height : 65.00mm max, Diameter : 18.40mm max
Operating Temperature: Charge : 0 to 45°C, Discharge: -20 to 60°C,
Storage Temperature: 1 year: -20~25°C, 3 months: -20~45°C, 1 month: -20~50°C
Note the charge voltage, it is +/-0.03 volt tolerance, not the usual +/-0.05 volt.



Test with 4.35 volt charging






These cells are high capacity cells with moderate current capability. The higher voltage means more energy.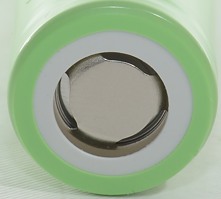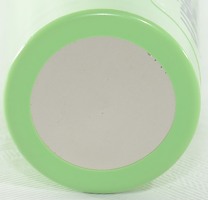 The discharge curves looks nice, good tracking and nearly constant capacity. The cell has a little trouble with the 7A track, it heats up a bit and this improves the performance.


Test with 4.3 volt charging


Reducing the charge voltage to 4.30 volt means losing about 100-150mAh.




The slightly lower voltage makes the discharge curve be more load independent.


Test with 4.20 volt charging



At 4.2 volt charging the loss is about 400mAh compared to 4.35 volt.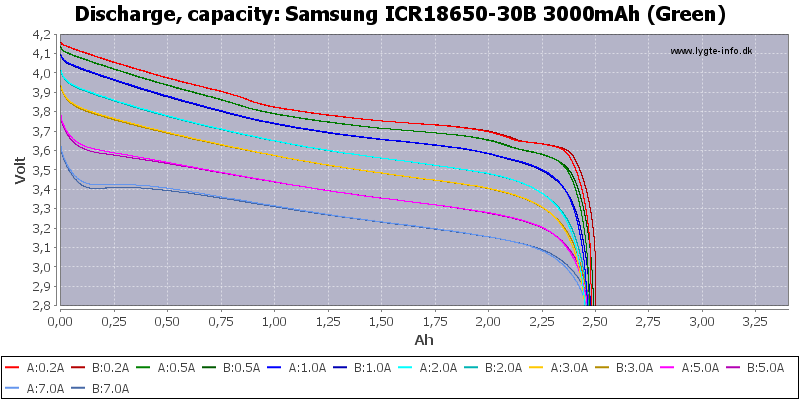 The independence of load is also present at 4.2 volt.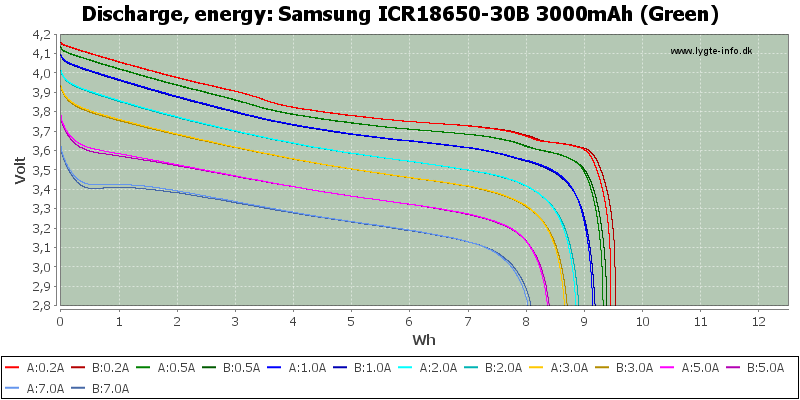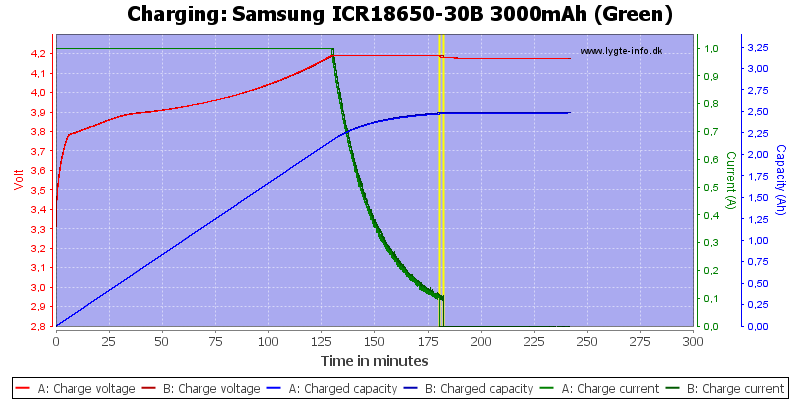 Conclusion



This cell has a more flat discharge curve than some high capacity cells, this means higher voltage at the last part of the discharge at any charge voltage. The initial part of the discharge will be higher when charged from 4.35 volt (only at low loads).

It is a very good cell, but requires a 4.35V charger for best performance.





Notes and links



For 4.35 volt chargers check my chargers reviews, Xtar has a some: WP2h, VP2, SP1.

How is the test done and how to read the charts
How is a protected LiIon battery constructed
More about button top and flat top batteries
Compare to 18650 and other batteries