DMM Aneng V01A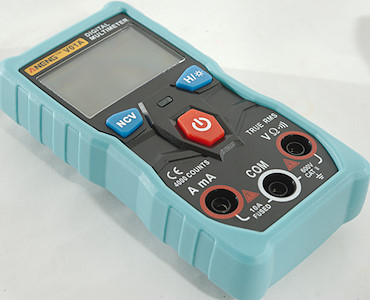 The brand Aneng covers many multimeters, this is a meter with automatic range selection, how well do it work?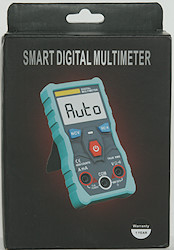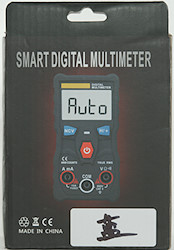 I got it in a fairly small unbranded box with drawings of the meter (without any brand on it) on front and back.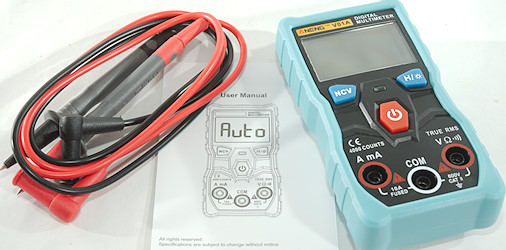 It included the DMM, a probe pair and a manual.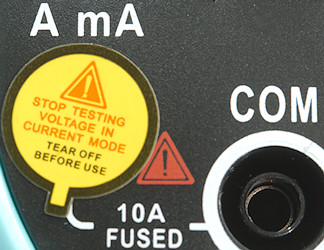 The meter contained a warning. This meter do a bit extra to help warn about probes in current terminal.






The standard probes has removable tip covers. It is rated CAT II 1000V with covers and 600V without.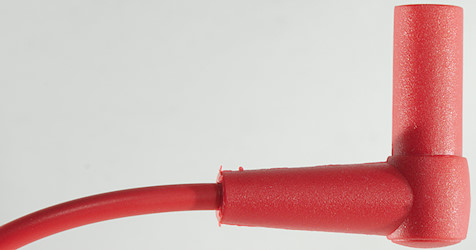 The shroud is a short one.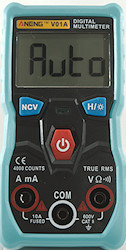 The meter is too light to just press the buttons, but the buttons can be pressed with one hand, just hold some fingers behind the meter.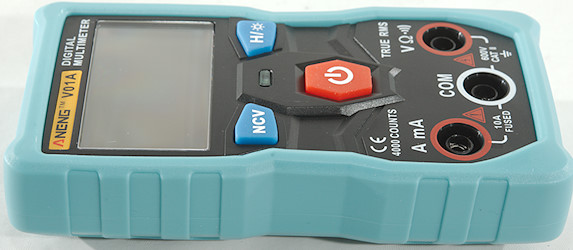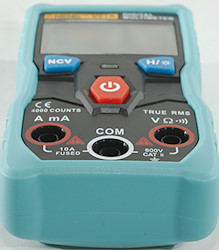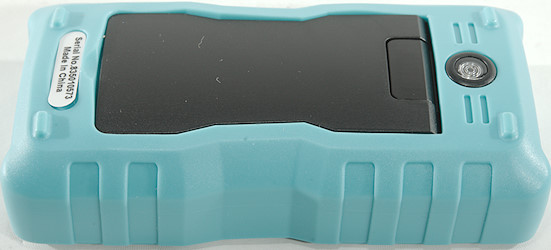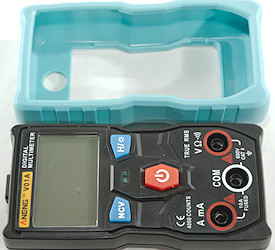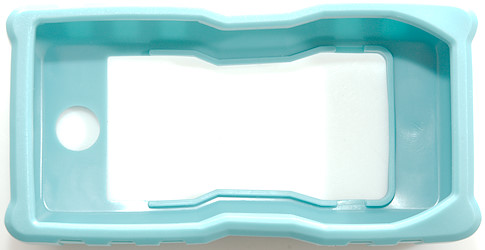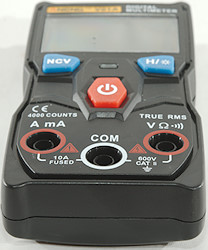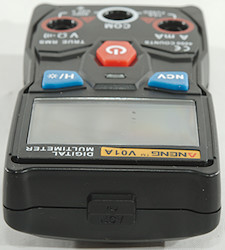 There is a small flashlight on the back.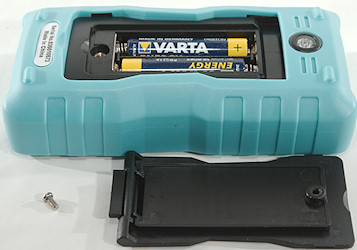 Display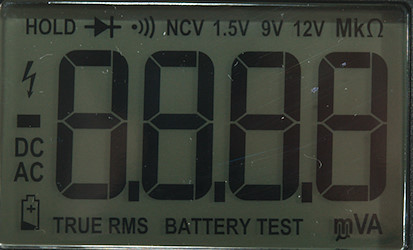 The above picture shows all the segments on the display. Not all the segments are used on this meter.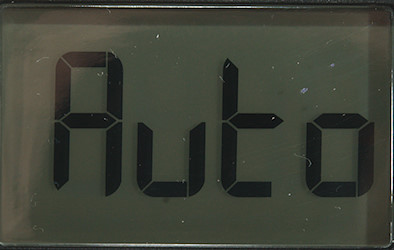 Default the meter shows auto, if enough voltage is applied it will change to volt DC or AC. If a resistance is detected between the terminals it will show ohm, if the resistance is low the buzzer will sound.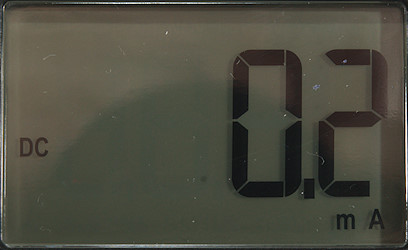 If a probe is placed in the AmA terminal the display will switch to current.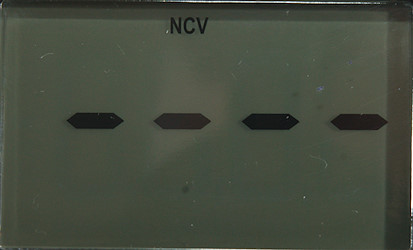 When the NCV button is held down the meter is in electric field detection or Non-contact voltage mode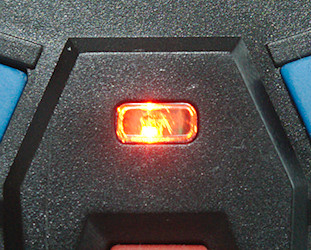 Indicator led used in NCV, continuity and current modes.





Functions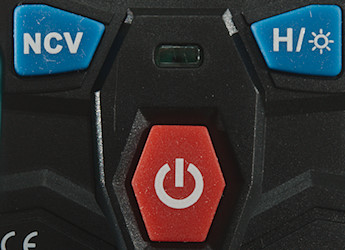 Buttons:
: Hold down to turn meter on/off.
NCV: While held down the meter is in NCV mode.
H: A short press will freeze the current display value, holding it down for longer will turn on/off the backlight and flashlight.
There is no switch for current, it will automatic be selected when a plug is inserted in AmA terminal.





Input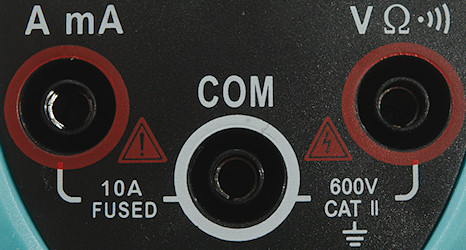 AmA: Current terminal. When connected, but no current is flowing the red led will flash and the beeper will beep.
COM: The common terminal for all ranges.
xxx: Voltage, ohm and continuity terminal.
Standard probes will work, but can not be fully inserted.





Measurements
Volt and frequency

1 VAC is 5% down at 2.5kHz (RMS will not work at the frequency).
Input impedance is about 300kOhm on both AC and DC
Minimum reading for both DCV and ACV is 0.800 volt, below that the meter will switch to ohm or just show "AUTO".

Current

9.9A range has a time limit of 3 seconds when current is above 2A
Meter has audible and visual (red led) alarm when probes are connected to AmA terminal and no current is flowing.
AmA range is protected with 10A/250V 3.6x10mm fuse

Ohm, continuity, diode and capacitance

Ohm needs about 0.9s to measure 100ohm
Ohm voltage is 0.67V open and 0.0016mA (1.6uA) shorted
Continuity and ohm is same range.
Continuity is very slow (About 500ms).
Continuity beeps when resistance is below 50ohm.

Miscellaneous

A beeper will sound shortly before the meter turns itself off
Current consumption 1.6mA and 7mA with backlight and flashlight.
Standby current consumption of meter is 0.2uA
Meter works down to 1.6V where display gets unstable, battery symbol turns on at 2.4V
Readings are stable down to about 2V
Backlight changes brightness with voltage and is nearly off at 2.5V.
Viewing angle is a bit limited, especially from the top.
Display updates around 3 times/sec
Backlight and flashlight will stay on for 140 seconds
Will automatic turn power off in about 16 minutes.
The meter usual need a couple of display update to reach the final value.
Standard probes cannot be fully seated (Maybe 3mm stick up)
Weight is 140g without accessories, but with sleeve and batteries.
Size is 120 x 62 x 30mm with sleeve

Probes

Probe resistance 58mOhm for one.
Probe wire is fairly soft, a bit thin and 64cm long.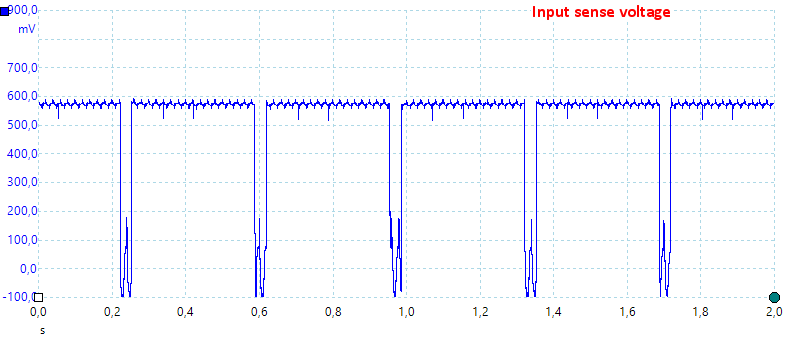 The volt input will apply a voltage at regular intervals to check for a resistor.




The input impedance may be high at very low voltage when not trying to measure ohm, but the meter will never show a voltage. The regular input impedance is around 300kOhm.




And is the same for AC (I used my LowZ test here).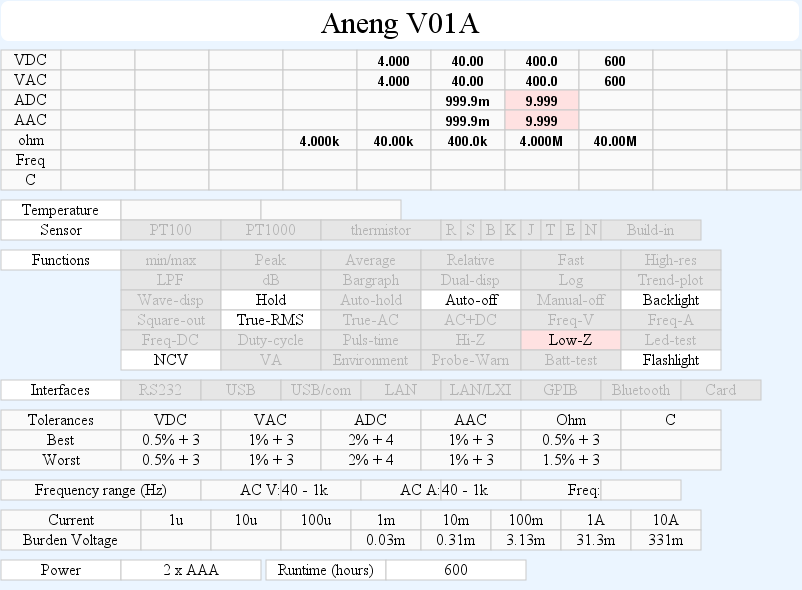 The 9.999A range is restricted to 3 seconds at a time, this is too short time, precision is in the 5 - 10% range.
This meter is basically always low input impedance.





Tear down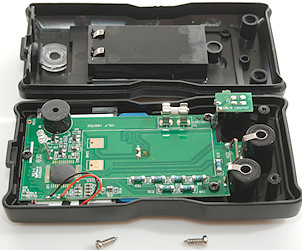 With the sleeve off I can remove two screws to open the meter.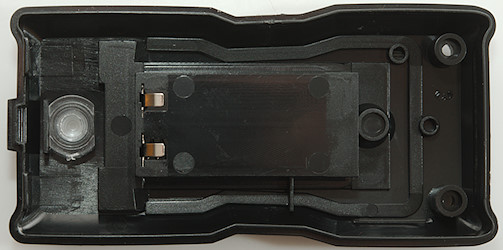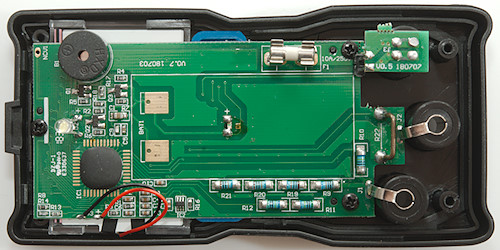 The circuit board is rather square and not made to use all the space in the box.





The current terminal has a connection detection with a small circuit board that is connected to two metal plates (Split connector).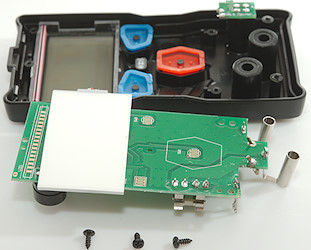 3 more screws and a bit of soldering was required to remove the circuit board.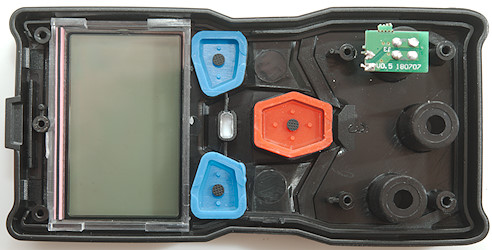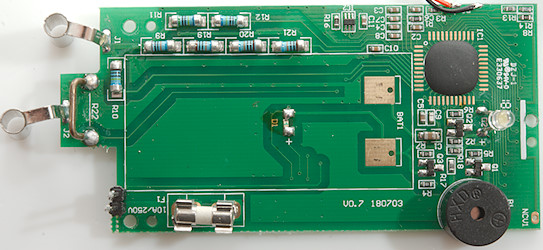 The voltage has paths, the usual high impedance (R11 & R12: 2x5Mohm), a medium impedance (R10: 1Mohm) and a "low" impedance (R9, R19, R20, R21: 4x100kOhm). All 3 goes directly to the multimeter chip (IC1). The low impedance path must be the current source for ohms, with 600V input this path must handle 0.9W, this is about 0.25W for each resistor and sound reasonable.
Current input uses a very small fuse and a wire shunt, it is switches in by a analog switch (IC2: SGM3157) through a resistor (R16: 1kOhm).
The NCV antenna is at the top of the board and the NCV indicator led (D1) is on this side of the circuit board with a hole to the other side.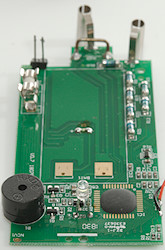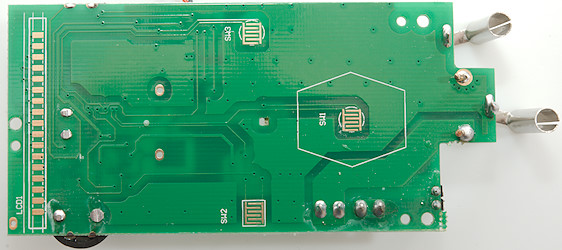 On this side in only the pads for the LCD display and for the 3 switches.








Conclusion



The CAT rating is, as usual, way to high, a meter with 250V fuses cannot be rated for 600V.
Due to the lack of range switch the input impedance is on the low side and the current used for ohm measurement is also very low.
The meter do not have many ranges and have some limitations, but it measures what it is supposed to do, generally I would prefer a manual range switch and some more ranges. I would also prefer a fuse that is easy to get and larger.





Notes



This meter may exist with many different names on it and small variations in functions.

How do I review a DMM
More DMM reviews