DMM BSide ADM04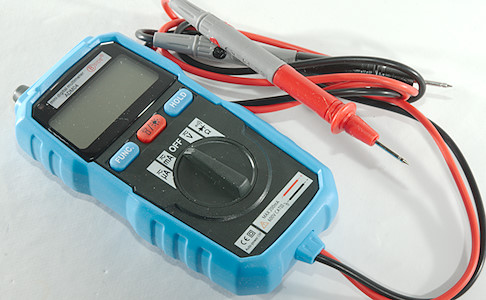 This is a small DMM with the most common functions and a flashlight.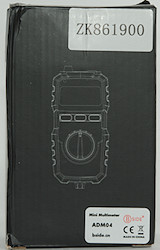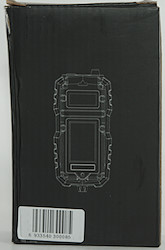 The meter arrived in a fairly black cardboard box with a outline of the mter on it.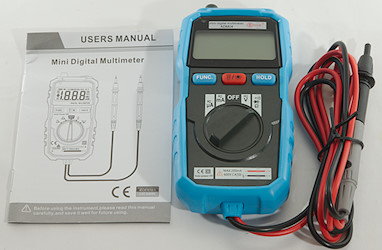 It included the DMM and a manual.






The probes are rated for CAT III 600V and CAT II 1000V, this is better than the meter.





The tip cover must be on for CAT III rating.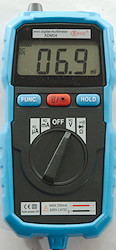 The meter do not have any tilting bale and must be used flat on the table. It is possible to use the range switch with one hand.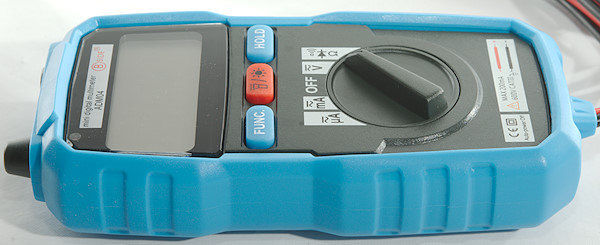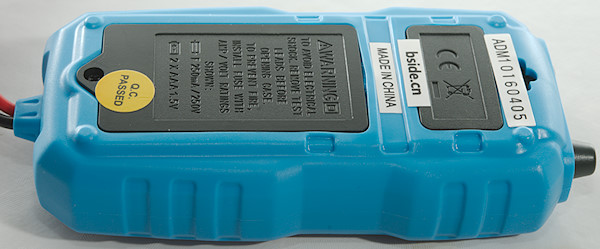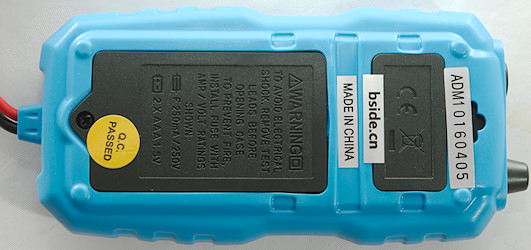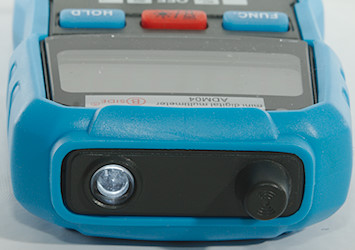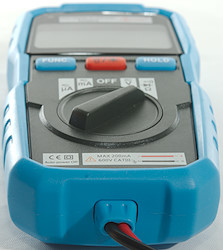 There is a flashlight on the meter, it is turned on together with the background light.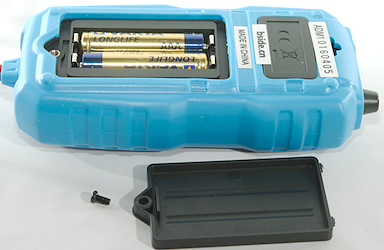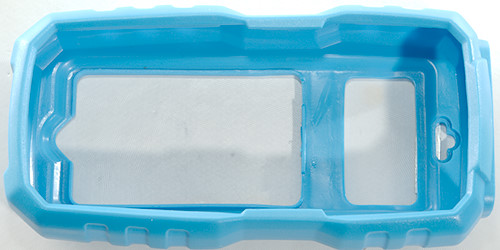 Display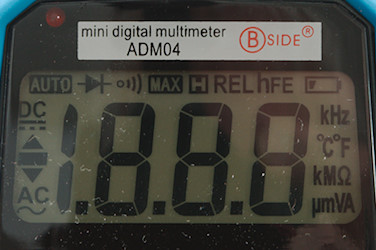 The above picture shows all the segments on the display, not all segments are used on this meter.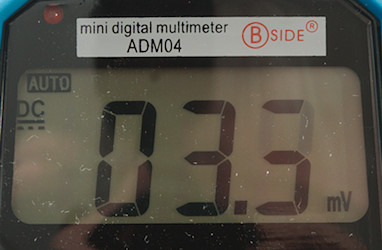 Typical display during usage, it will show the number and what measurement is selected.





Functions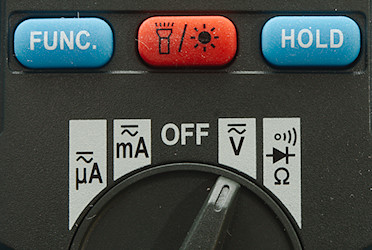 Buttons:
Func.: Select AC and diode/continuity in ohm range.
: Turns on bakcground light and flashlight (They are turned on together).
Hold: Freezes the display reading.
Rotary switch:
uA: Low current range for AC and DC.
mA: High current range for AC and DC.
Off: Meter is off
V: Show DC or AC voltage
: Resistance, diode and continuity.
Input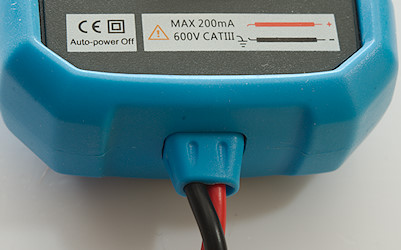 Both current and voltage shares the same input probes.






Measurements
Volt and frequency

1 VAC is 5% down at 2.7kHz
Input impedance is 9-10Mohm on DC and AC
mV DC range is high impedance
NCV detection is always on when the meter is on.
The specifications says it is protected to 600V DC/AC

Current

Current is protected by a 0.25A/250V 5x20mm fuse

Ohm, Continuity, diode and capacitance

Ohm needs about 3.3s to measure 100ohm
Ohm is 0.42V open and 0.22mA shorted
Continuity is moderate speed (About 120ms).
Continuity beeps when resistance is below 41ohm
Continuity is 0.44V open and 0.22mA shorted
Diode range uses 1.6V, max. display is 0.999V at 0.28mA, max. current is 0.74mA shorted
The specifications says it is protected to 600V DC/AC

Miscellaneous

Current consumption of meter is 1.2mA in DC mode and 2mA in AC mode, red NCV led increases current consumption to 19mA (10mA with backlight and NCV off).
Meter works down to 1.5V where it fails, battery symbol show at 2.3V.
Reading is stable down to about 2V, then readings goes down
Backlight only works down to about 2.6V where it is fairly dim.
The meter usual need a few display update to reach the final value.
Viewing angle is good, except from the top.
Display updates around 3 times/sec
Backlight will automatic turn off in about 15 seconds.
Will automatic turn power off in about 15 minutes.
Weight is 167g with sleeve, batteries and probes.
Size is 135 x 61 x 25mm.

Probes

Probe wire is fairly soft and 74cm long.
Tear down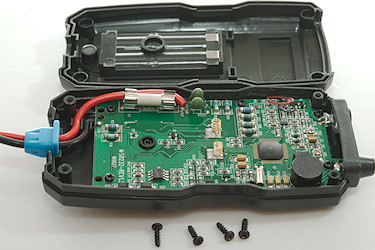 For screws and the back could be opened, I did not have to remove the battery.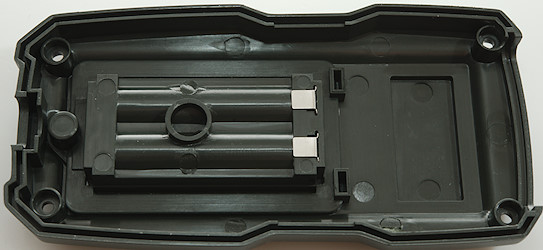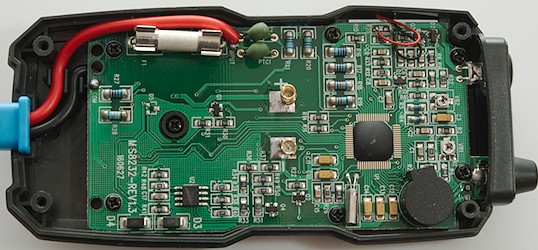 The circuit board is shaped like the meter. The probe wires is well secured and cannot be easily pulled out.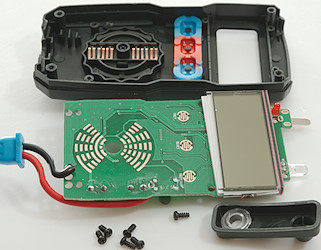 6 screws more and the circuit board was out.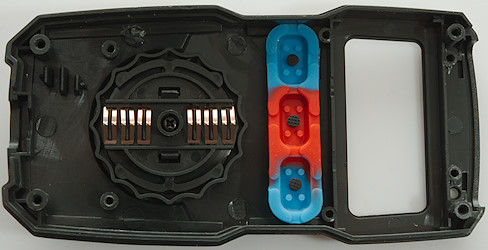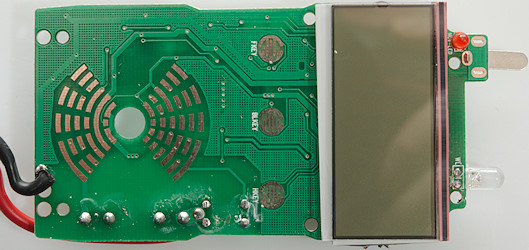 On this side the the range switch and the 3 buttons. At the top is the flashlight led, the NCV led and the NCV antenna.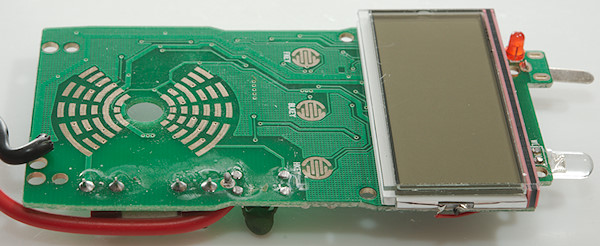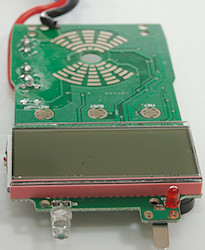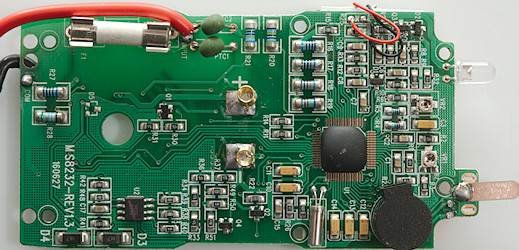 The meter has a fuse for the two current ranges, the circuit board says it must be 600V and the manual 250V. Close to the fuse are the two current shunts (R27: 100ohm, R28: 0.99ohm), the protection dides (D2 & D4) are a bit farther away.
For voltage and ohm there are two PTC's at the input and a input divider (R20 & R21: 2x5Mohm).
NCV voltage is done with an extra chip (U2), it is directly connected to the NCV antenna and has some resistors to pull the signal down (R33, Rr34, R36, R37: 3x47Mohm).
There is two trimpots on the circuit board, i.e. calibration is manually.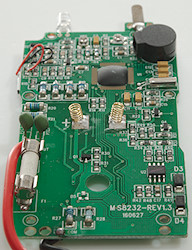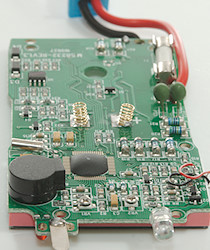 Conclusion



With a 250V fuse the meter do not live up to a 600V CAT rating, but safety looks acceptable for occasion home mains work.
This is a compact multimeter with the most common functions and the NCV function can be handy, but can also be annoying if the meter is placed close to a wire and the red led flashes all the time.





Notes



This meter may exist with many different names on it and small variations in functions.

How do I review a DMM
More DMM reviews