DMM DT-830B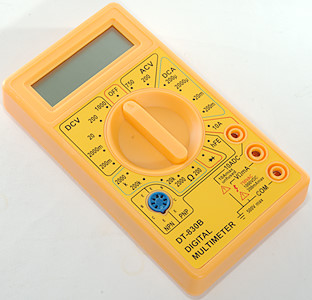 This is a really cheap DMM with manual ranges and a minimum of functions.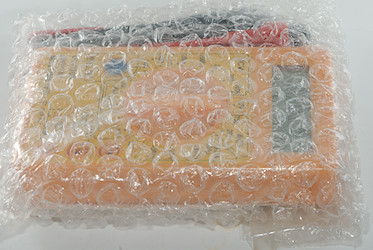 There was no box included with the DMM.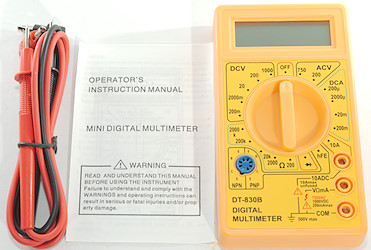 It included the DMM, a pair of probes and a instruction sheet.
The instruction sheet includes specifications for temperature measurement, battery test and also has text about fuse replacement, i.e. it do not match the meter, even though it has a fairly correct drawing of the meter..





The standard probes are rather tiny, but marked that they can handle 1000V.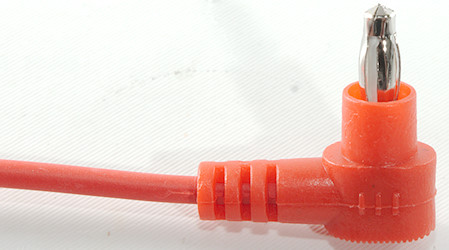 They use 4mm plugs, but they are not shrouded and very short.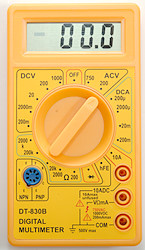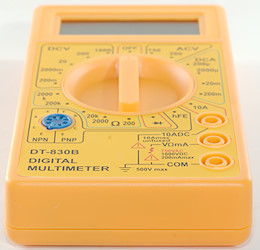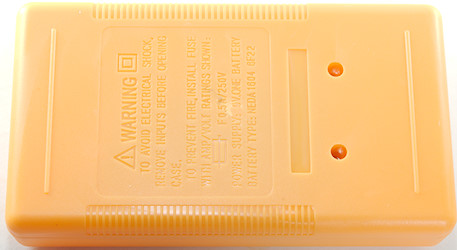 On the back it says to use a 0.5A fuse, but there is no fuse inside.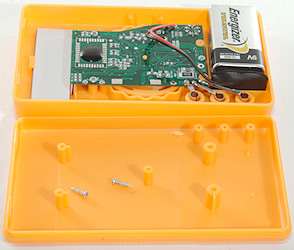 To replace the battery the meter must be opened





Display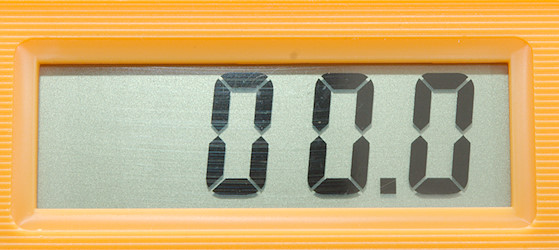 Typical display during usage, it will show the number.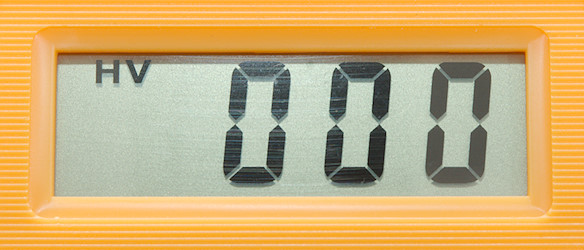 The HV letters is only shown in the 750/1000V ranges.





Functions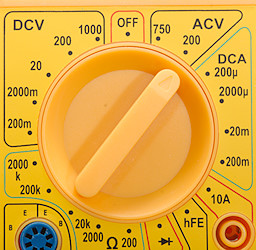 The range switch is not very precise and do not always connect correctly.
Rotary switch:
Off: Meter is turned off
VAC: 750 & 200: AC voltage ranges.
ADC: 200u, 2000u, 20m, 200m, 10A: DC current range
hFE: NPN & PNP: Transistor tester
: Diode test, but it do not show correct voltage.
Ohm: 200, 2K, 20k, 200k, 2M: Resistance range.
VDC: 200m, 2, 20, 200, 1000: DC voltage range.
Input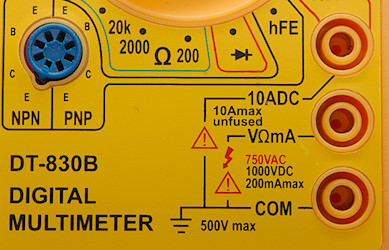 10ADC: 10A unfused DC current input.
CON: The common terminal for all ranges.
xxx: All other ranges, including mA. It is always problematic when a current range shares connector with a voltage range, if the switch is in the wrong position the meter will be damaged (at least).
NPN/PNP: Transistor tester input.
Measurements
Volt and frequency

7V AC readings is 5% down at 8kHz (Rectification error is not included).
Input impedance is 1Mohm on DC
Input impedance is 0.5Mohm on AC half the time.
AC range uses a single diode, i.e. DC will show a (wrong) voltage if it has the correct polarity.
The specifications says the input is protected to 1000VDC/750VAC, except mV that is protection to 250VAC

Current

10A range will change significantly at 10A current due to heating.
10A range is unfused
mA range is unfused (Manual says 0.5A fuse).

Ohm, continuity, diode and capacitance

Ohm needs about 1.5s to measure 100ohm in 200ohm range.
Ohm voltage is 0.29V open in 2k and above ranges. Shorted is 80uA in 2k range down to 0.3uA in 2M range
Ohm voltage is 3V open in 200ohm ranges and 1.8mA shorted
Diode range uses 3V, max. display is 1.999V (Actual voltage is 1.3V) at 0.67mA, max. current is 1.2mA shorted
Diode voltage reading mostly useless, but range can be used to test a diode.
The specifications says the input is protected 250VAC for 15 seconds, I doubt it.

Miscellaneous

Current consumption of meter is 0.28mA except ohm with 0.5m and 200ohm/diode is 3.2mA
Meter displays values down to 2.7V where it turns off, battery symbol shows at 6.2V.
Readings will increase significantly in value below 4.2V (Shows about double voltage at 3.8V).
Viewing angle is good
Display updates around 2 times/sec
Will not automatic turn power off
Standard shrouded probes do not make contact, but banana plugs can be used.
Distance between connectors is smaller than standard 19mm.
The meter need some display update to reach the final value.
Weight is 106g without accessories, but with batteries.
Size is 123 x 68 x 25mm

Probes

Probe resistance 98mOhm for one.
Probe wire is fairly soft and thin, they are 57cm long.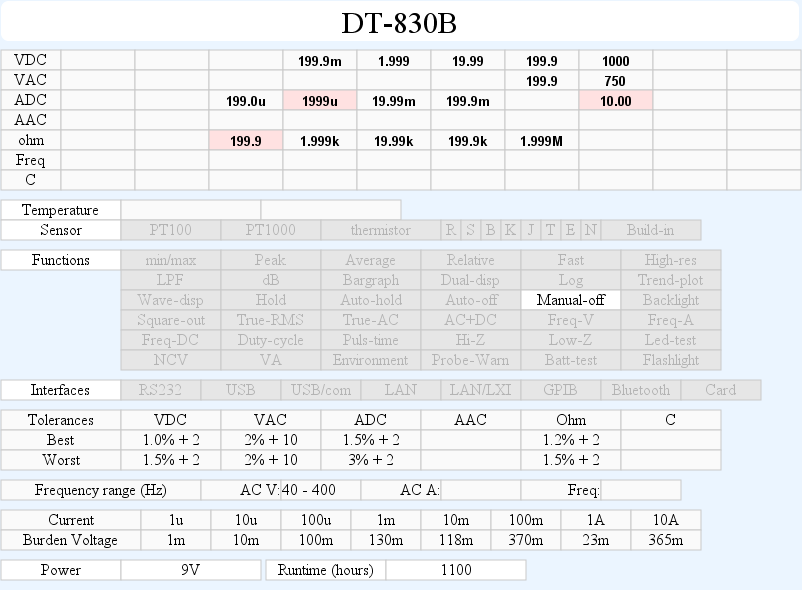 I do not believe the specified tolerances, the included manual did not match the DMM.
On 2000uA range the meter is unstable (probably the switch) and may show 30% too much sometimes.
On 10A range the shunt will heat up and the meter go show more 11A with 10A current.
The low ohm range shows too low a value (100ohms can shows 90ohm).




Tear down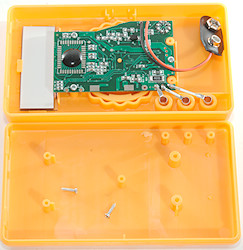 Two screws and the back could be removed, this is required to replace the battery.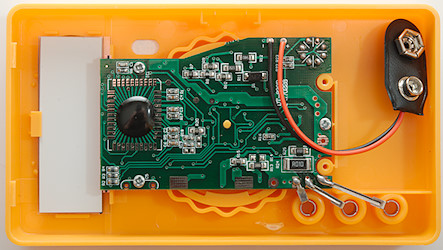 The circuit board is minimal in size.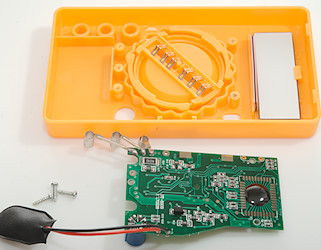 Three screws more and I could remove the circuit board.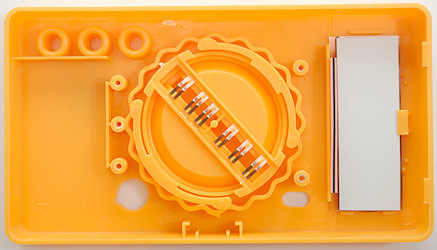 I left the LCD display and zebra stripe in.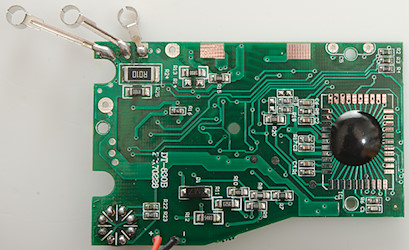 There is not many parts on the circuit board. At the input terminals is some of the resistors for the current ranges: 10A (R24: 0.010ohm R25: 0.100ohm), 200mA (R13: 1.00ohm), 20mA (R15: 9.00ohm + R13), 2000uA (R7: 100ohm), 200uA (R8: 900ohm + R7).
The resistors (R12, R10, R10, R8, R19, R7) is also used for voltage input and the diode (D1) is used for rectification in the AC voltage ranges.
There is no trimpot this probably means that the IC contains a EEPROM and some calibration values are stored in it during final test.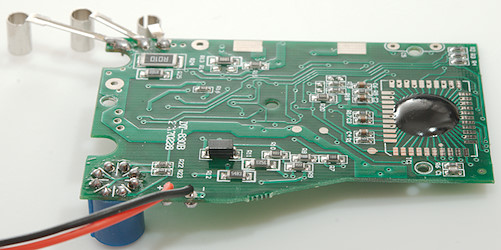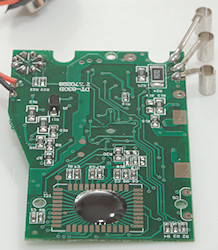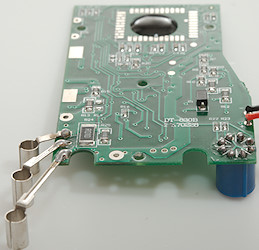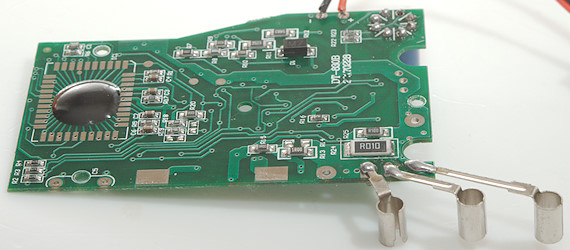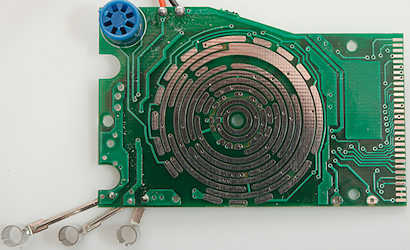 On this side of the circuit board is the range switch and the transistor tester socket. It also looks like some "dirt" on the circuit board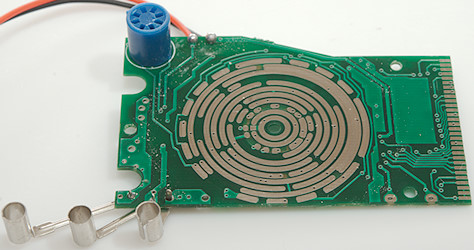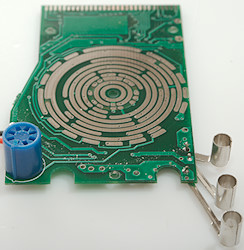 Conclusion



This is a well known and very cheap meter, usual it is fairly precise, but occasionally there is intermittent contact in the range switch and it shows a wrong value.
It is very limited in ranges and functions and with a wrongly working diode range.
There is nothing that looks like input protection or fuses, i.e. keep it away from mains and high current.
I do not like this meter it is not reliable enough.





Notes



This meter exist in more than one version with the same type number.

How do I review a DMM
More DMM reviews