DMM DT-830D+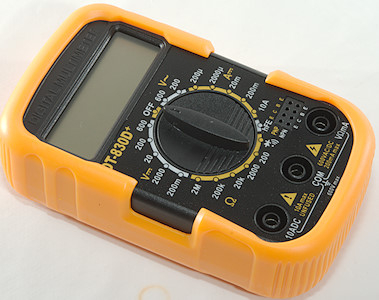 This is a really cheap DMM with manual ranges and a minimum of functions in a mini version.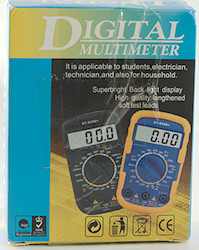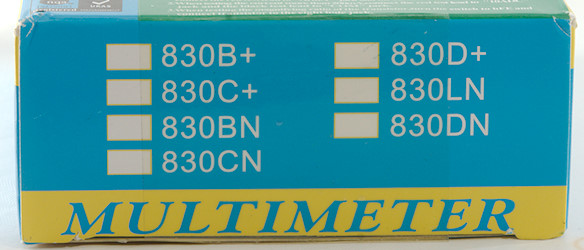 I got the multimeter in a small box, the backside of the box is the manual.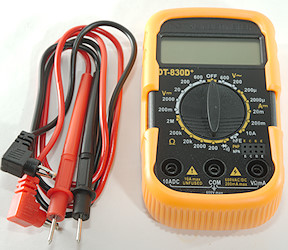 It included the DMM and a pair of probes.





The standard probes are rather tiny, but marked that they can handle 1000V.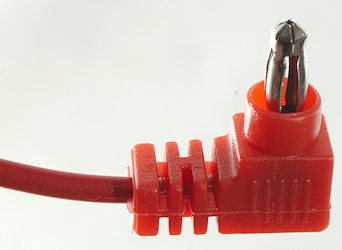 They use 4mm plugs, but they are not shrouded and very short.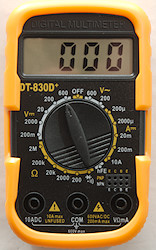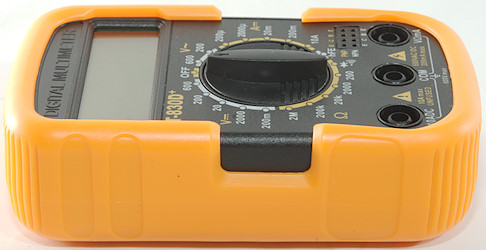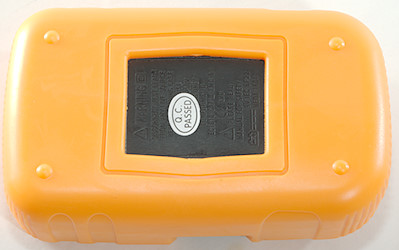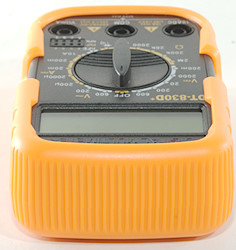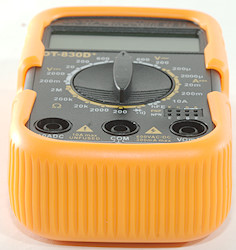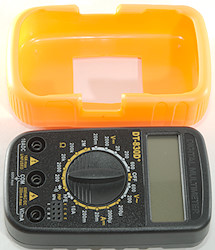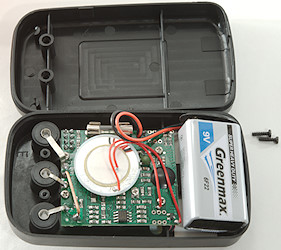 Display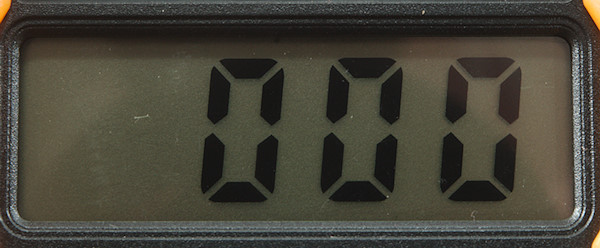 Typical display during usage, it will show the number.





Functions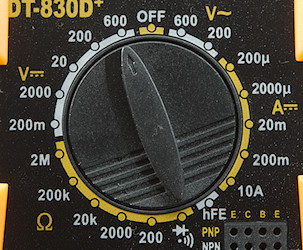 Rotary switch:
Off: Meter is turned off
VAC: 600 & 200: AC voltage ranges.
ADC: 200u, 2000u, 20m, 200m, 10A: DC current range
hFE: NPN & PNP: Transistor tester
: Diode test and continuity, it is not very precise.
Ohm: 200, 2000, 20k, 200k, 2M: Resistance range.
VDC: 200m, 2000, 20, 200, 600: DC voltage range.
Input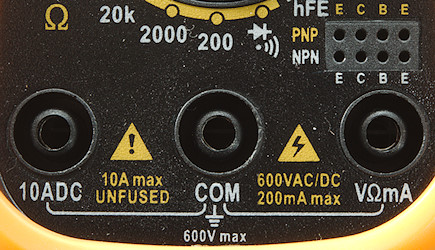 10ADC: 10A unfused DC current input.
CON: The common terminal for all ranges.
xxx: All other ranges, including mA. It is always problematic when a current range shares connector with a voltage range, if the switch is in the wrong position the meter will be damaged (at least).
NPN/PNP: Transistor tester input.
Measurements
Volt and frequency

7V AC readings is 5% down at 9kHz (Rectification error is not included).
Input impedance is 1Mohm on DC
Input impedance is 0.5Mohm on AC half the time.
AC range uses a single diode, i.e. DC will show a (wrong) voltage if it has the correct polarity.
The specifications says the input is protected to 600VDC/VAC

Current

10A range will change due to heating.
10A range is unfused
mA range is fused with a 0.2A/250V 5x20mm glass fuse

Ohm, continuity, diode and capacitance

Ohm needs about 0.9s to measure 100ohm in 200ohm range.
Ohm voltage is 1.1V open in 2k and above ranges. Shorted is 120uA in 2k range down to 1uA in 2M range
Ohm voltage is 3V open in 200ohm ranges and 2.1mA shorted
Continuity is very fast in speed (Below 10ms).
Continuity beeps when resistance is below 20ohm (Ohms readin is fine up to 700ohm, then the error increase).
Continuity is 3 open and 1.4mA shorted (It shared diode range).
Diode range uses 3V, max. display is 1.999V at 0.43mA, max. current is 1.4mA shorted (Voltage error is up to 0.35V).
The specifications says nothing about input protection.

Miscellaneous

Current consumption of meter is 0.9mA
Meter displays values down to 1.9V where it turns off, battery symbol shows at 7V.
Readings will increase significantly in value below 6V (Shows about double voltage at about 3V).
Viewing angle is good
Display updates around 2 times/sec
Will not automatic turn power off
Standard shrouded probes do not make contact, but banana plugs can be used.
The meter need some display update to reach the final value.
Weight is 140g without accessories, but with sleve and batteries.
Size is 111 x 66 x 33.3mm

Probes

Probe resistance 100mOhm for one.
Probe wire is fairly soft and thin, they are 55cm long.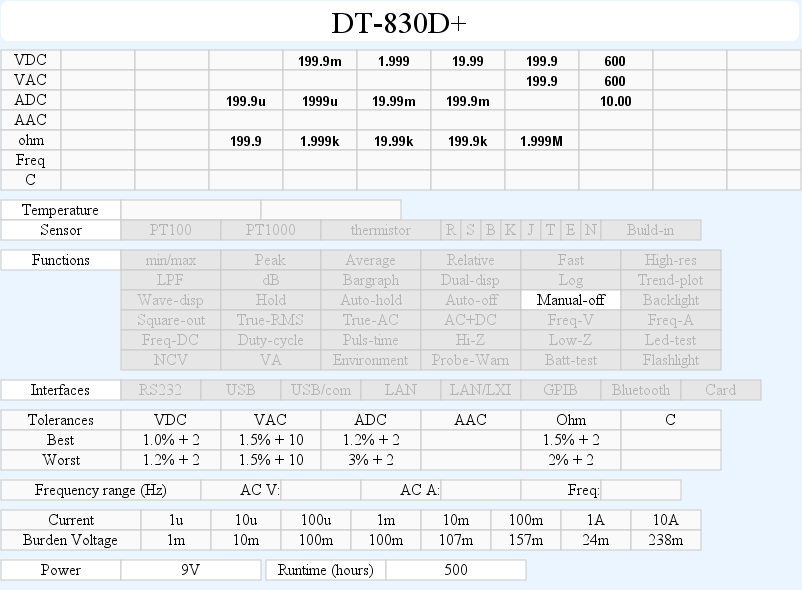 10A range is slowly drifting, but stays within specified tolerances.





Tear down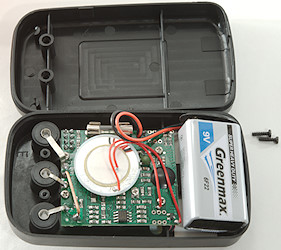 Two screws and the back could be removed, this is required to replace the battery.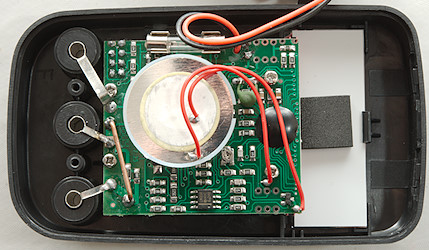 The circuit board is as small as possible with the buzzer glued on top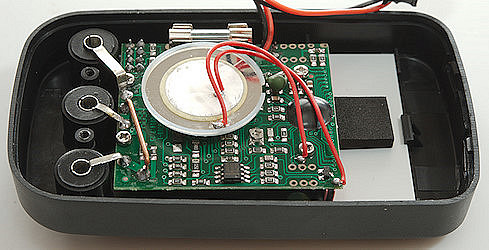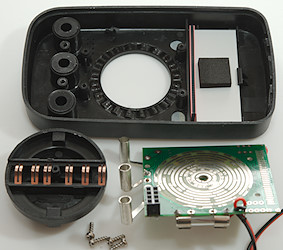 Four more screws and the circuit board together with the range switch could be removed.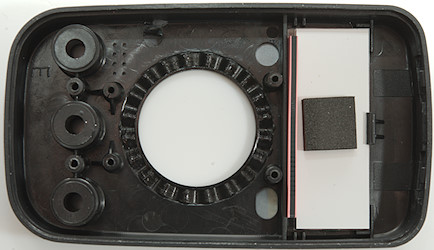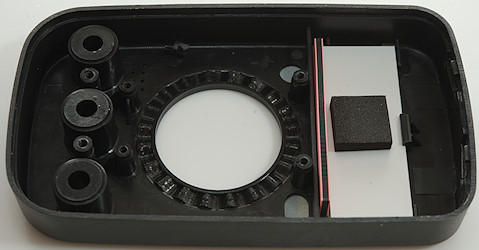 The display is still in the meter housing and the pink zebra stribe can be seen.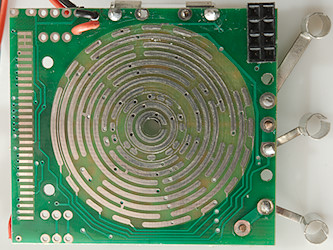 This side of the circuit board is range switch and transistor tester socket and, of course, display connection.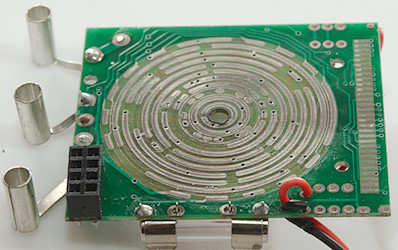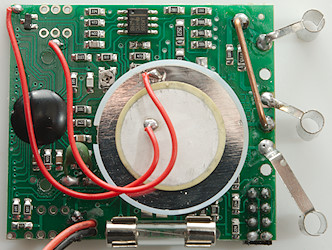 There is a fuse and a PTC in this meter, i.e. it has some protection. There is also a OpAmp (LM358) and a buzzer with a driver transistor.
This makes this meter more advanced than some of the other 830 I have reviewed.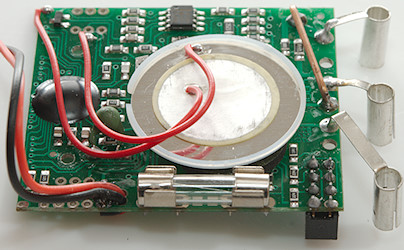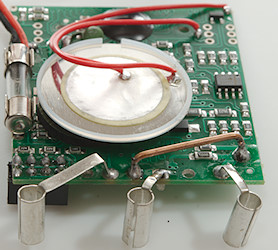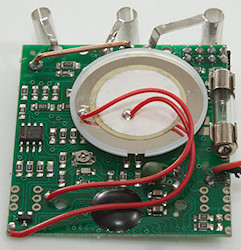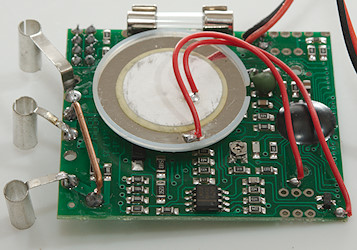 Conclusion



This is a well known and very cheap meter, it is fairly precise. It do not have any CAT rating and it would probably not pass any.
It is very limited in ranges and functions, the diode/continuity is not very precise.





Notes



This meter exist in more than one version with the same type number.

How do I review a DMM
More DMM reviews