DMM Hioki 3246-60 Card HiTester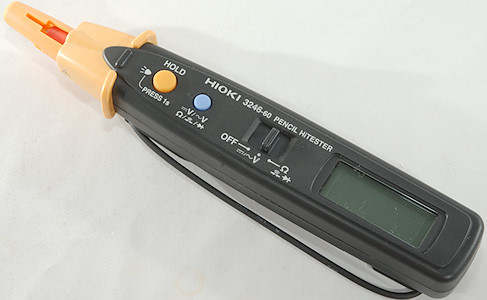 Hioki is a Japanese test equipment manufacturer, this is a small pen multimeter with limited functionality.








The meter arrived in a cardboard box.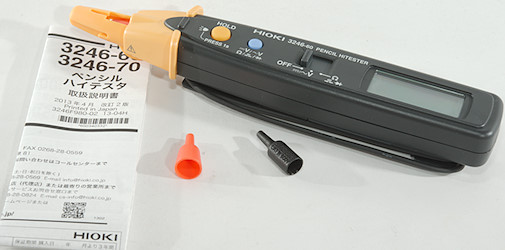 The box contained the meter, tip covers and a instruction sheet in Japanese (It is possible to a download English version).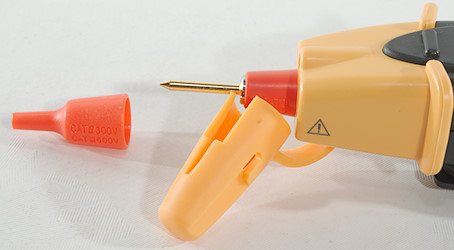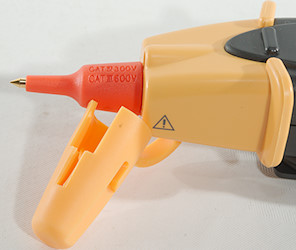 The probes has removable tip covers, with cover it is CAT IV 300V, CAT III 600V and without cover it is CAT II 600V.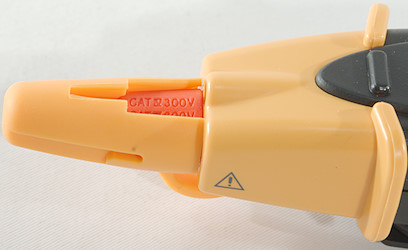 The meter has a probe cover that can be used with or without the tip cover mounted.






The black probe have the same type of optional tip cover.





The range switch is a slider with 3 positions.






The black probe is stored on the back of the pen meter.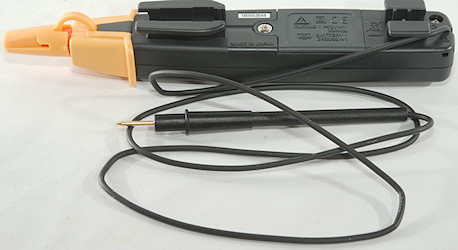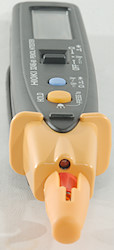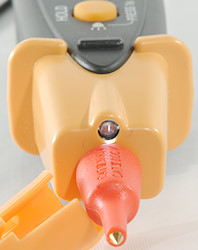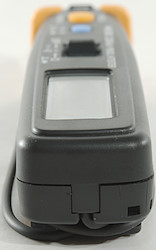 There is a led at the front, it follows the backlight.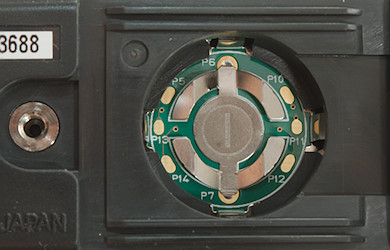 Display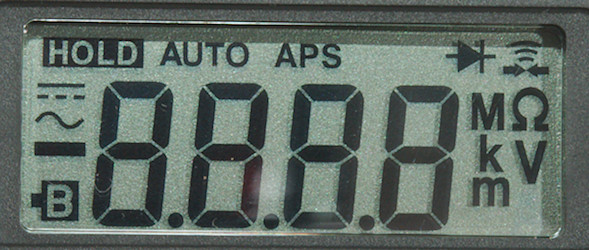 The above picture shows all the segments on the display.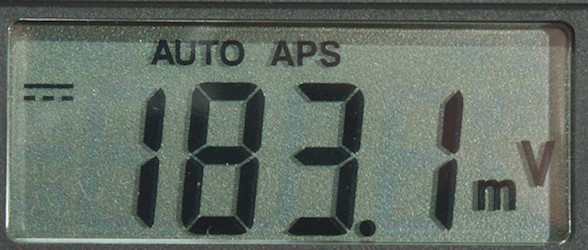 Typical display during usage, it will show the number and what measurement is selected.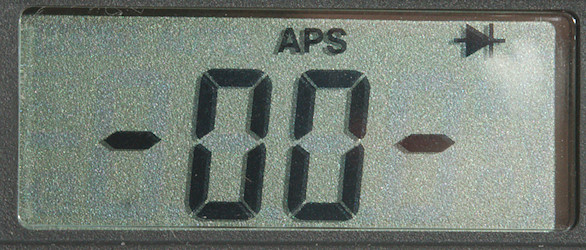 Instead of diode voltage the meters shows this symbol for a diode in forward direction, but it do not work with all schottky diodes.





Functions







Push buttons:
Hold: Freeze the display, hold down to turn on background light and flashlight.
: Select between AC/DC and ohm/continuity/diode. In manual range this button changes range with a short press and selects with a long press. Hold down during power on to select manual range.

Slide switch:
Off: Meter is turned off
V: Show DC/AC voltage.
: Resistance, continuity and diode.
Input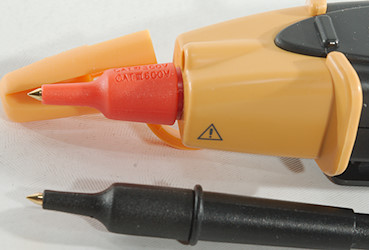 The probes is permanently attached to the meter.





Measurements
Volt and frequency

1 VAC is 5% down at 2kHz
Input impedance is 10..11Mohm on V AC and DC.
mV DC range is high impedance for DC up to around 3 volt where drops to 10Mohm or at 0.4V when using auto range.
There is audible alarm when voltage is too high.
Over voltage protection is 600VAC/DC

Current

Meter do not have current ranges

Ohm, Continuity, diode and capacitance

Ohm needs about 2.3s to measure 100ohm
Ohm is 0.5V open and 0.8mA shorted
Continuity is moderate speed (About 70ms).
Continuity beeps when resistance is below 48ohm
Continuity is 3V open and 0.8mA shorted
Diode range uses 3V, max. current is 0.8mA shorted
Diode range do not show voltage, but "-00-" when forward voltage is in the 0.3 to 2.6V range, together with a beep. This means it will fail on some schottky diodes
Over voltage protection is 600VAC/DC

Miscellaneous

Meter "bibs" every time the range changes.
Current consumption of meter is 0.7mA for most ranges and 0.9mA for VAC (With light 7mA)
Meter works down about 1.2V where display flickers significantly, battery symbol shows at 2.2V.
Reading is stable down to 1.5V and will increase below, at 1.1V the reading is about 250%.
Backlight starts to fade at 2V, flashlight at 1.5V
The meter needs one or two updates to show the correct value, in high ohm it needs many updates
Viewing angle is good.
Display updates around 2.5 times/sec
Backlight is two weak red led, it is possible to read the display in darkness, but it is not a nice backlight.
Backlight and flashlight will turn off in 10 seconds
Meter will automatic turn off after 10 minutes, but it can be disabled.
To disable auto power off hold down the HOLD button when turning on
Weight is 85.6g
Size is 183.6 x 32 x 30mm including battery and with cap on.

Probes

Probe wire is soft, thin and 81cm long.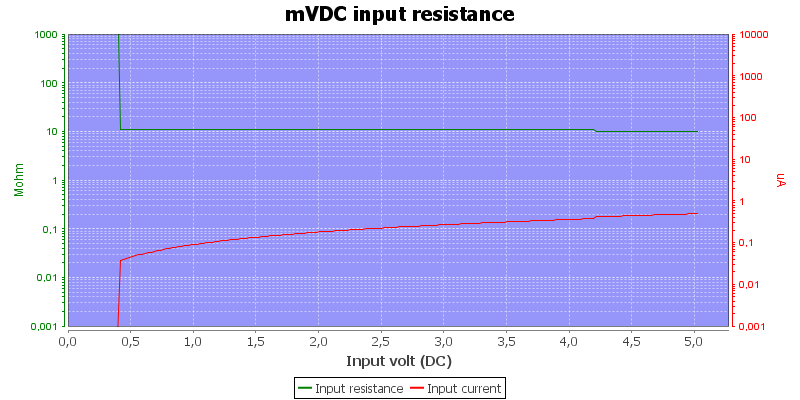 The input resistance at low voltage on DC range.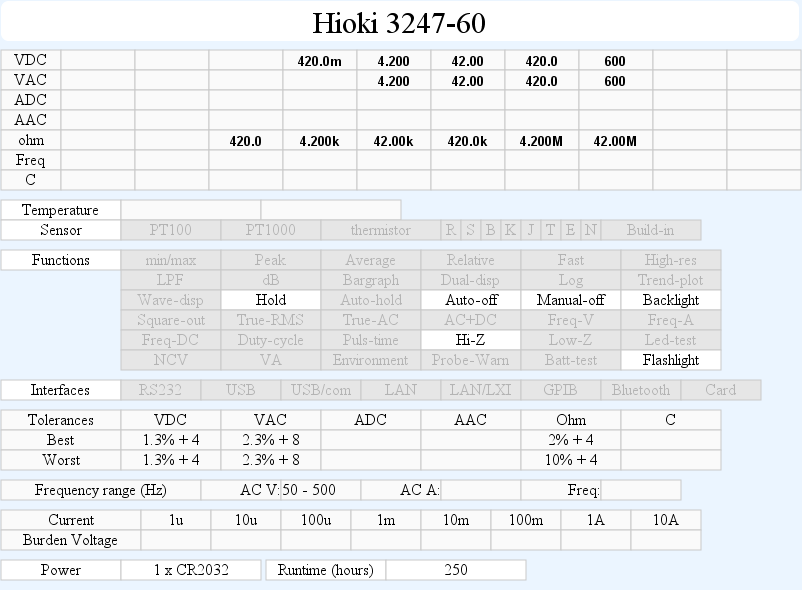 High DC voltage gives too high AC readings.





Tear down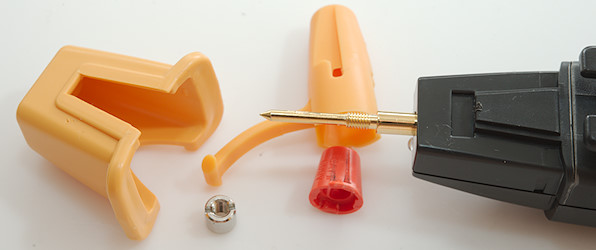 There is a nut on the tip, when it is removed all the plastic can be removed.





And by removing one screw more it is possible to open the meter





The input has 5 resistors in series (R1, R2, R3, R4, R33: 5*2Mohm) for voltage measurement and a PTC (TC1) in series with a resistor (R5: 470ohm) with a GDT and a transistor (Q1) as over voltage protection for ohms output. There is a few support IC's, it looks like a boost regulator for the leds (IC3: marked B4X1).
The main multimeter IC is a Hioki chip and has one external trimpot.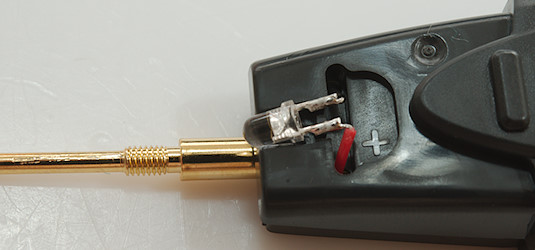 The flashlight led is just a loose led with wires connected, it is held in position due to the moulding.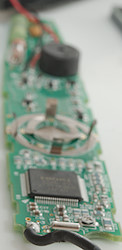 On this side is the pads for the switches and the LCD and the two backlight leds (OD2 & OD3) for the display.





Conclusion



It is a small and well designed pen meter with protection for the tip and space to store the probe lead, safety do also look good. The amount of ranges is rather limited (This is often the case for pen meters).







Notes



How do I review a DMM
More DMM reviews