DMM UNI-T UT120C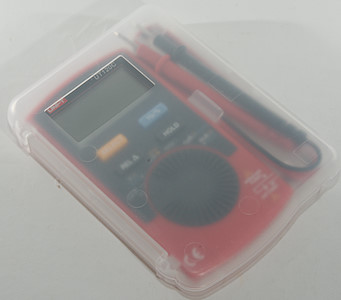 This is a small pocket DMM with voltage, current, frequency, ohms and capacitance.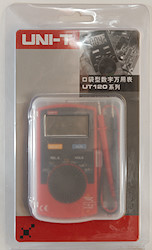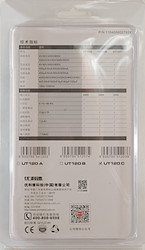 The meter was in a clamshell pack. On the back is a comparison between the 3 models in this series, this one here is the only model with current and mVDC.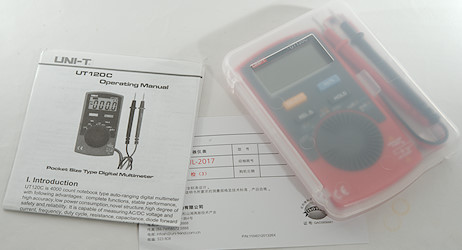 In the pack was the meter and a manual in English.





The probes are small, but they are rated for 600V.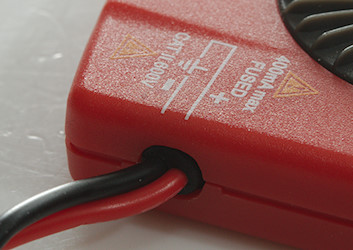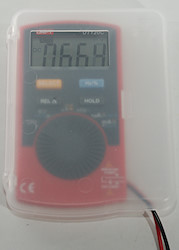 The probes are directly connected to the meter, no plugs and sockets. The meter can be used inside the box, this will give some splash protection.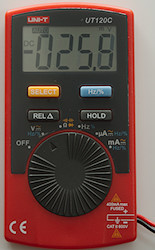 The range switch is easy to turn, but the detents are not very marked, it is easy to place it between ranges.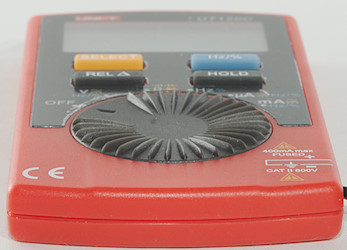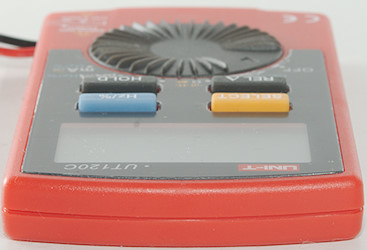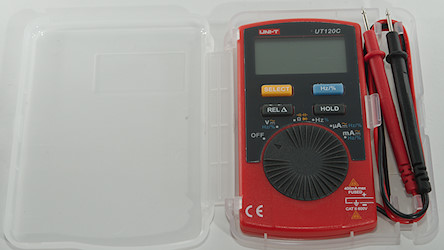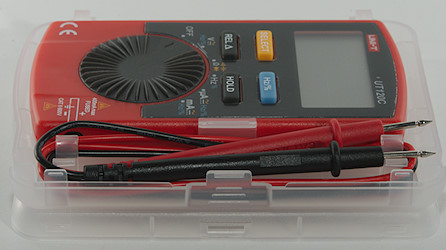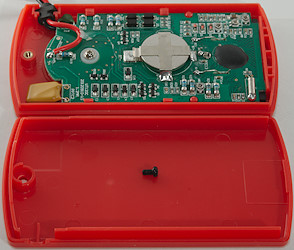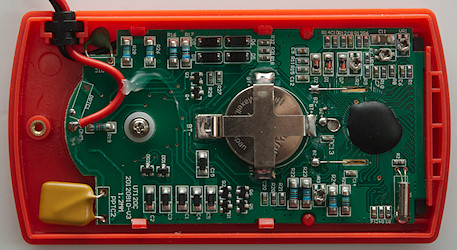 Display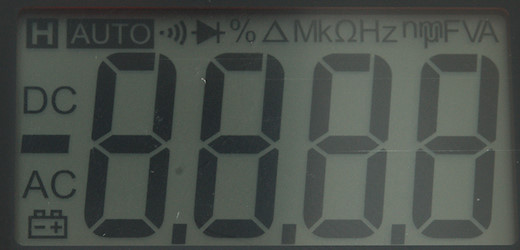 The above picture shows all the segments on the display.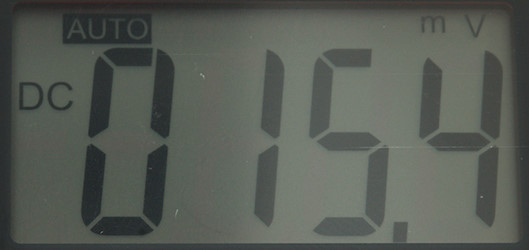 Typical display during usage, it will show the selected range and value.





Functions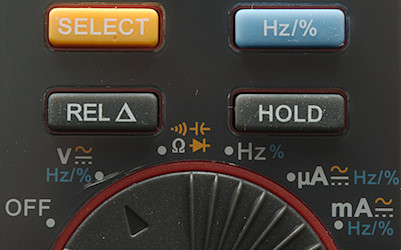 Buttons:
Select: Select AC in volt and current ranges and between ohm, diode, continuity and capacitance
Hz/duty: Will select between voltage, frequency and duty cycle in both DC and AC.
Rel: Store current display value and show all new values relative to this value.
Hold: Will freeze the display reading, until pressed again.
Selection of Rel and Hz/duty will disable auto ranging and it stays disabled

Rotary switch:
Off: Meter is turned off
V: DC/AC voltage and frequency/duty cycle.
: Ohm, diode continuity and capacitance.
Hz: Logical frequency input.
uA: Microampere both AC and DC and frequency/duty cycle
mA: Milliampere both AC and DC and frequency/duty cycle
Input



This meter only have a red and black probe coming out, no other connections.




Measurements
Volt and frequency

At 1V rms input on frequency the counter range is from 0.5Hz to 720kHz
At 2V rms input on frequency the counter range is up to 1.5MHz
At 5V rms input on frequency the counter range is up to 4.1MHz
Duty cycle works from 5% to 95% at 10kHz with 4Vpp, precision is within 3.0
Frequency inputs need a zero crossing.
1V AC readings is 5% down at 2kHz
V input impedance is 10-11Mohm,
mV input impedance is high below 1.5V and drops to 100kOhm below 12V, above it drops to 2kOhm, AC is clamped by 10Mohm.
Frequency input is above 1Mohm below 8V and drops toward 1kohm above 12V
Input protection is 600V AC/DC.

Current
Ohm, continuity, diode and capacitance

Ohm needs about 3.5s to measure 100ohm
Ohm is 0.42V open and 0.22mA shorted
Continuity is very fast (<10ms)
Continuity beeps when resistance is below 20ohm and makes noises up to about 50ohm
Continuity is 0.44V open and 0.22mA shorted
Diode range uses 1.5V, max. display is 0.999V at 0.2mA, max. current is 0.67mA shorted
100uF takes about 13 seconds to measure.
Rated overload protection is 600 VDC/VAC

Miscellaneous

Current consumption of meter is 1.4mA except DC where it is 0.8mA
Meter fails below 1.6V, battery symbol show at 2.4V.
Readings will drift about 8 count when from when battery symbols shows to the meter fails.
Viewing angle is good
Display updates around 3 times/sec
Will automatic turn power off after about 30 minutes
The meter often need many display update to reach the final value.
Weight is 62g without accessories (102g in plastic box), but batteries.
Size is 110 x 58 x 14mm (probes not included) and 121 x 90 x 18.3 in box.

Probes

Probe wire is a bit thin, they are 47cm long.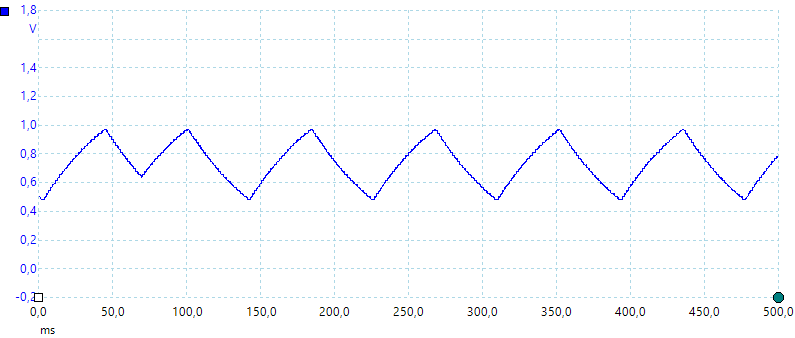 capacitance measurement waveform.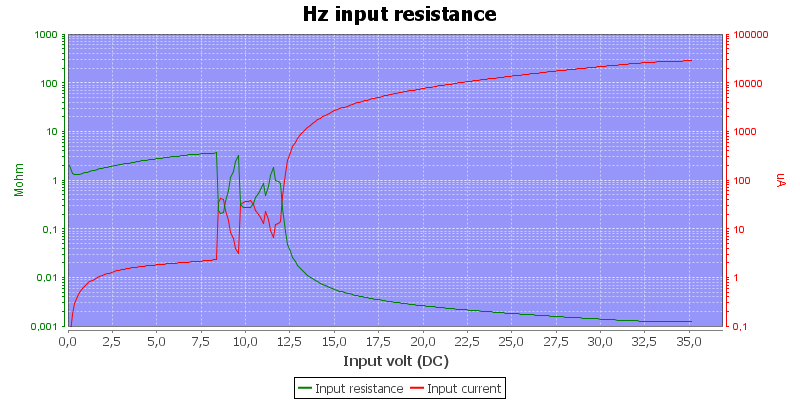 Frequency input resistance in voltage frequency position.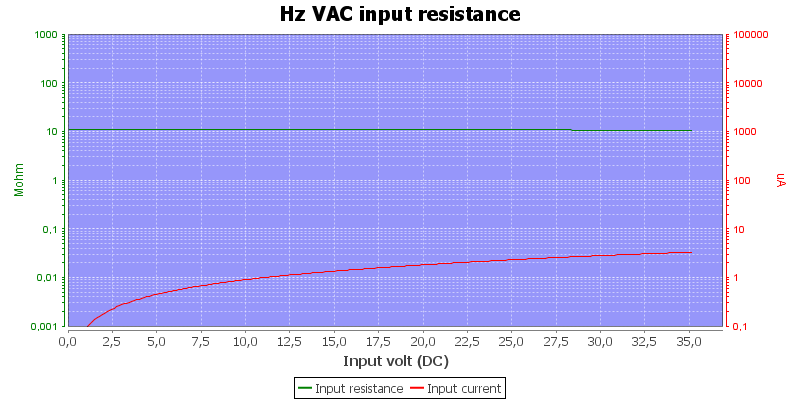 Frequency input resistance in voltage AC position.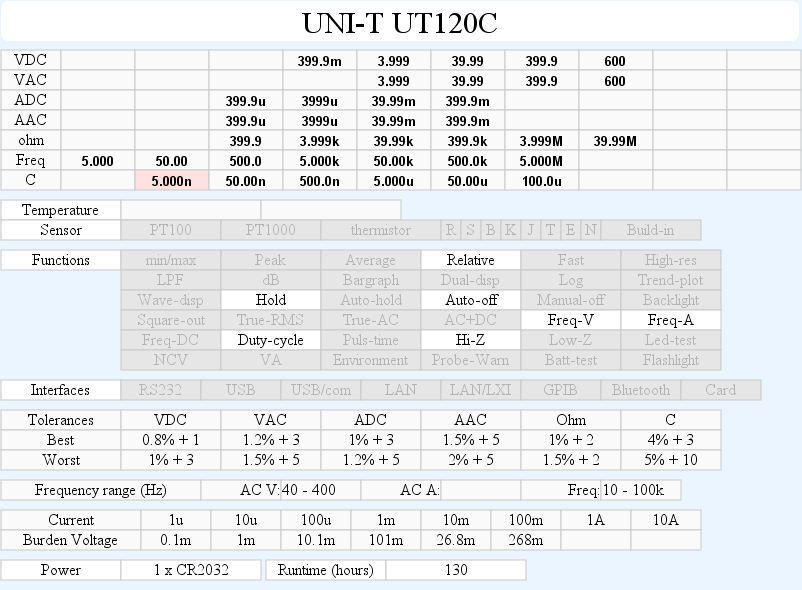 The meter cannot measure low AC volt when there is a large DC voltage.
capacitance has a 10nF offset, i.e. lowest range cannot be used, but meter is within specified tolerances. Lowest range is not specified and with REL the other are within tolerances.




Tear down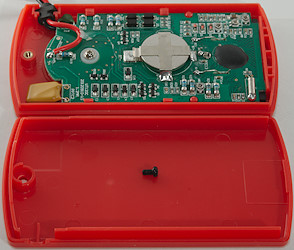 I had to remove one screws, to open it, this is also required when replacing battery.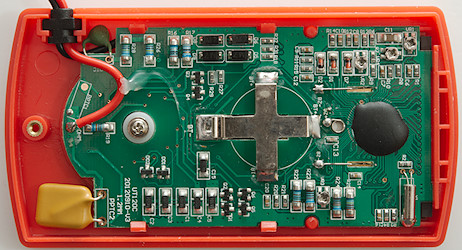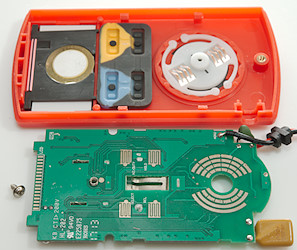 Four clips to get the circuit board out, I did also remove the screw to the range switch, but that was not necessary.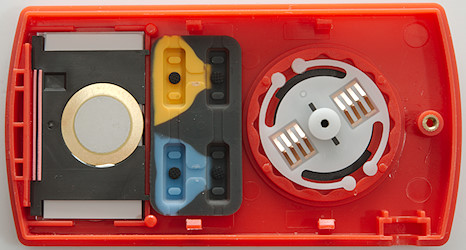 The bizzer is placed behind the lcd display and the connection is made with some springs on the circuit board. The display uses a zebra stribe as usual.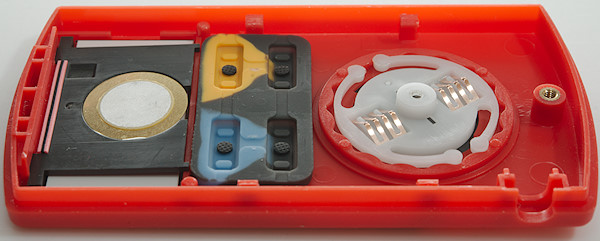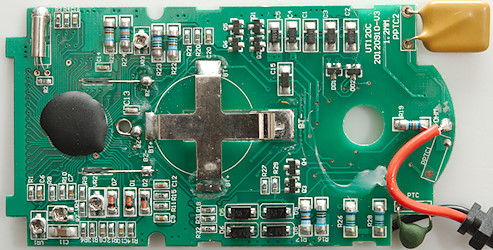 This meter requires a lot of adjustment from the factory (VR1..VR4: Trimpots). On the input side we have a PTC for protection in ohm and frequency ranges, the ohm sense input (R19: 900kOhm), the 10Mohm input (R26 & R28: 2x5Mohm). There is also 3 protection transistor pairs (Q1 & Q2, Q3 & Q4, Q5 & Q6). R19 uses Q3 & Q4 as protection. PTC uses Q5 & Q6 in ohms and Q1 & Q2 in frequency.
Current shunts (R16: 1ohm, R17: 99Ohm) are protected by diodes (D5, D6, D8, D9) and the large PTC (PPTC2).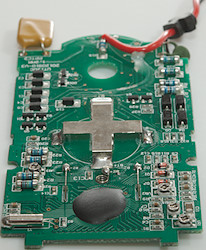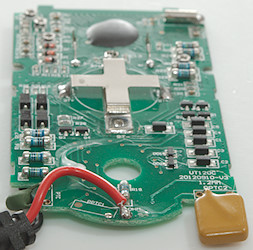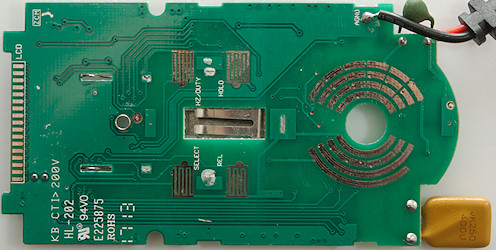 This side is without parts, but some stuff on the other side needs holes in the circuit board.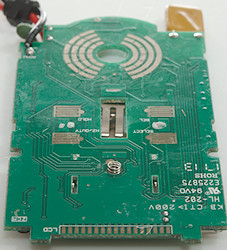 From this side the 3 springs to the buzzer can be seen.





Conclusion



The meter says CAT II 600V, if the range switch can handle 4000V without arching it may be correct.

The meter is well equipped with ranges for a pocket meter and can match many larger meters, precision is fairly good (Except low capacitance range), safety looks decent for occasionally mains work at home.






Notes



How do I review a DMM
More DMM reviews