DMM UNI-T UT33A+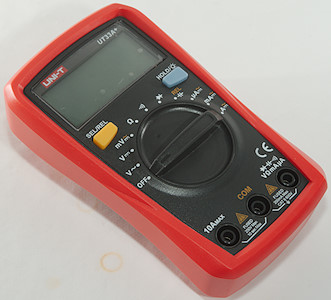 This is a fairly simple and small DMM, but has a nice selection of ranges.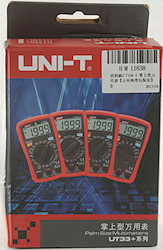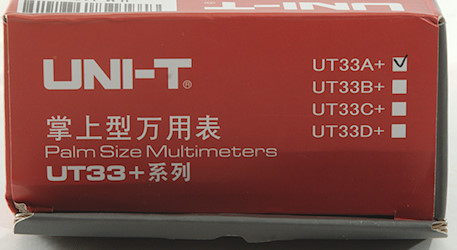 The box is for all the UT33 meters with a checkmark for the actual model and a table on the back for comparing the models (in Chinese).
If you want all the function, you must buy all the models, none of them can everything.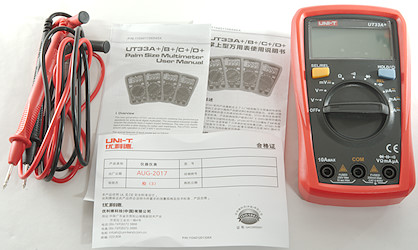 In the box was the meter, probe leads and a instruction sheet in both Chinese and English. The instruction sheet is for all four models in the series (A, B, C, D).






The standard probes are about normal size, but rating them for 10A is on the optimistic side.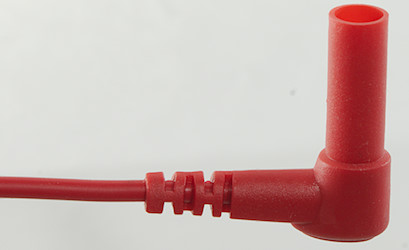 The plugs are fully shrouded.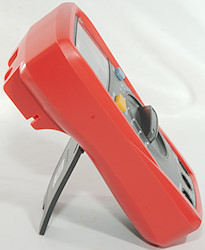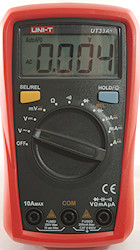 With the meter lying flat it is possible to turn the switch, but on the tilting bale it will slide around.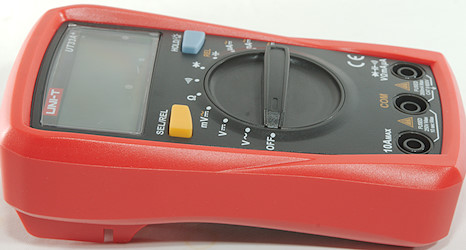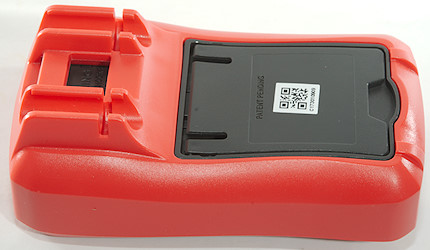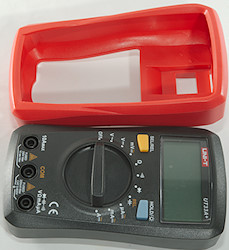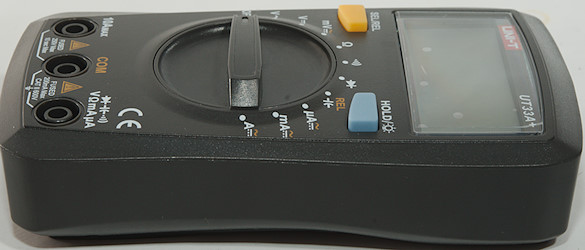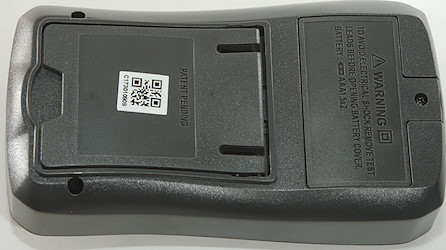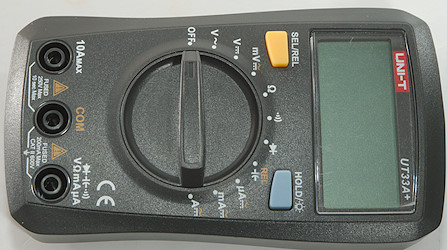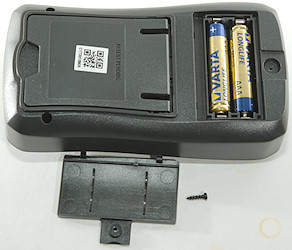 Display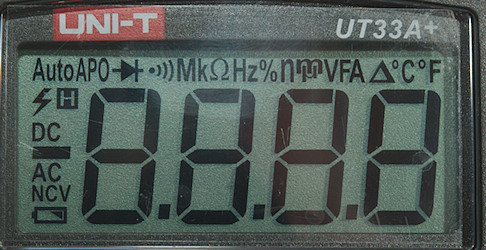 All the segments are shown during power on, not all are used by this meter.




Typical display during usage, it will show the number and selected measurement





Functions






Buttons:
Sel/rel: Used to select AC in mV and current ranges and to zero capacitance range.
Hold/Backlight: Will freeze the display reading, until pressed again. Hold down to turn backlight on.
Rotary switch:
Off: Meter is turned off
VAC: AC Voltage
VDC: DC Voltage
mV: Milli volt AC and DC, use SEL to select.
: Resistance range.
: Continuity range.
: Diode range.
: Capacitance range, use REL to zero before measuring low values.
uA: Micro ampere range, use SEL to select AC.
mA: Milli ampere range, use SEL to select AC.
A: Ampere range, use SEL to select AC.
Input

10ADC: 10A DC current input.
COM: The common terminal for all ranges.
xxx: All other ranges, including mA. It is always problematic when a current range shares connector with a voltage range, if the switch is in the wrong position the fuse will blow (at least). This will only affect current, voltage will still work.
Measurements
Volt and frequency

1V AC readings is 5% down at 2.5kHz
Input impedance is 10-11Mohm on DC and AC
On mV AC/DC the impedance will drop to 2kOhm if input voltage is above 1 volt.
Input protection is 600V AC/DC

Current

10A range is fused with a 10A/250V 5x20mm fuse
mA range is fused with a 0.2A/250V 5x20mm fuse
10A range has an audible alarm at 10A or above.

Ohm, continuity, diode and capacitance

Ohm needs about 3.5s to measure 100ohm
Ohm voltage is 1.0V open and 0.31mA shorted
Continuity is fast (About 20ms).
Continuity beeps when resistance is below 31ohm.
Continuity is 2.1V open and 0.31mA shorted
Diode range uses 2.2V, max. display is 1.999V at 0.07mA, max. current is 0.9mA shorted
2000uF takes about 9 seconds to measure.
Overload protection is 600V AC/DC

Miscellaneous

Current consumption of meter is 1.2 to 1.6mA (15.5mA with backlight).
Display gets unstable about 1.6V, but it might show overflow before, battery symbol show at 2.4V.
Readings will be correct down to 2.4V, below that they can be high or display can show OL
Backlight works down to 1.6V
Viewing angle is good, except from the top
Display updates around 2.5 times/sec
Backlight will turn off in about 30 seconds.
Will automatic turn power off in about 15 minutes.
Standard probes fits in the meter.
The meter usual need a couple of display update to reach the final value.
Weight is 208g without accessories, but with sleeve and batteries.
Size is 135 x 77 x 47mm

Probes

Probe resistance 72mOhm for one, that is fairly high.
Probe wire is a bit thin, the are 89cm long.


The meter is a true-rms meter.






Tear down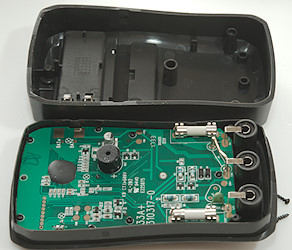 I had to remove two screws, the battery cover could stay on.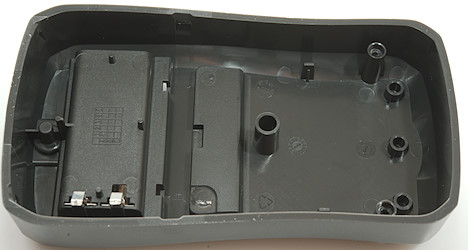 The circuit board is shaped to fit the box and uses ceramic fuses.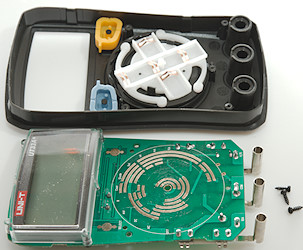 I had to remove 3 screws around the range switch to get the circuit board out.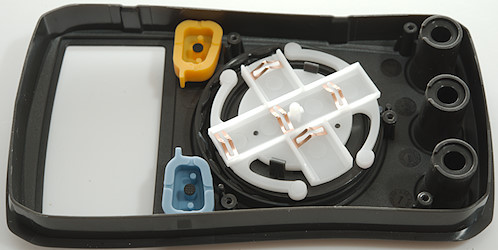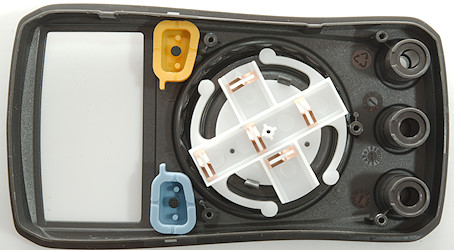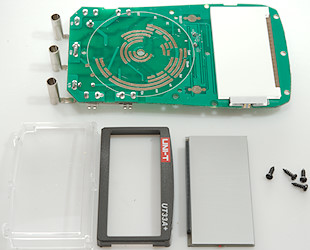 And four screws to remove the lcd display, the backlight is soldered to the circuit board.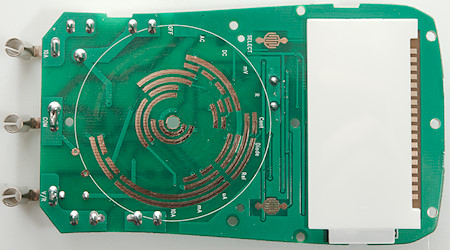 There is no parts on this side, only pads for switches and lcd display and a marking of where ranges.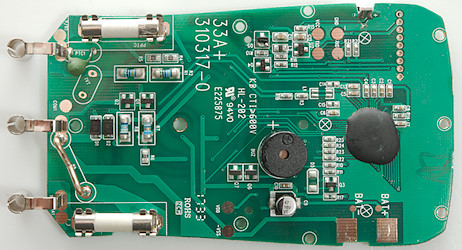 The resistor for the uA range (R7: 99ohm) and uA range (R8: 0.99ohm) is protected by two diodes (D1 & D2: M7). The main input shunt is two resistors (R1 & R2: 2x5Mohm), there is also a secondary input chain (R4 & R5: 2X499kOhm). Ohm output is protected by a PTC (PTC1) and two transistors (Q1 & Q2).
The multimeter IC is a COP (Chip on board) that is bonded directly to the circuit board and then covered with some black stuff.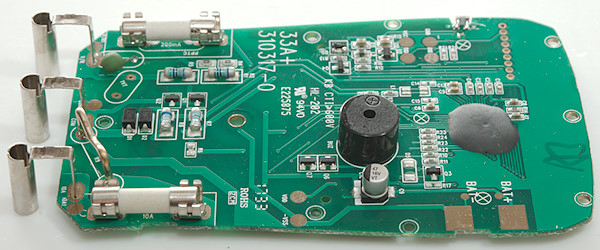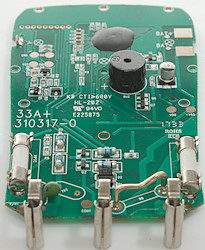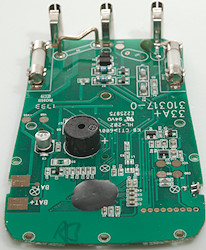 Conclusion



The CAT rating do not match the fuses used, i.e. it is not correct, but at least it use fuses and fairly good ones.
The meter has a nice selection of ranges, but is missing frequency and min/max functions for a general purpose meter. This is the best meter in the UT33+ range, but the other meters in the range each has one function this meter is missing (Battery test, temperature, NCV).
I was a bit surprised that this meter is a true rms meter.





Notes



UNI-T do often make rebranded meters, i.e. it may exist with other names on it.

How do I review a DMM
More DMM reviews