Charger Basen BO-4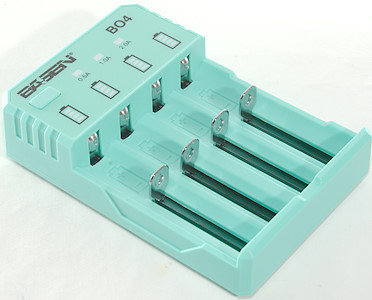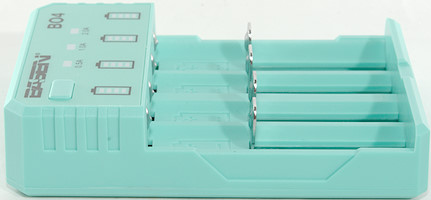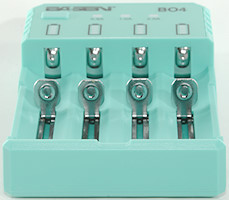 This is a fairly simple quad cell LiIon charger from Basen.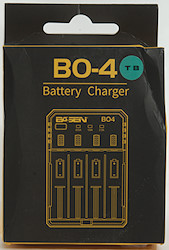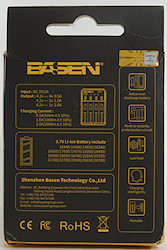 It arrived in a cardboard box with a lot of specification on it.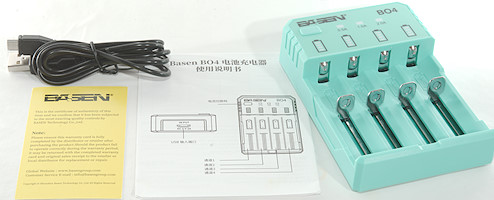 The box contained the charger, a usb cable and a instruction sheet.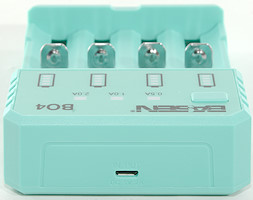 The charger is usb powered with a micro usb input.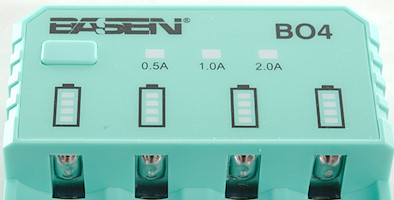 There is only one button and a couple of leds. The button will change selected current, default is 0.5A.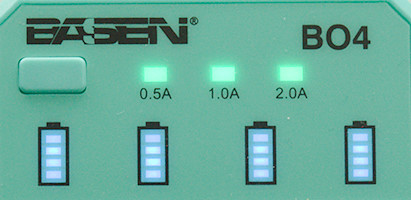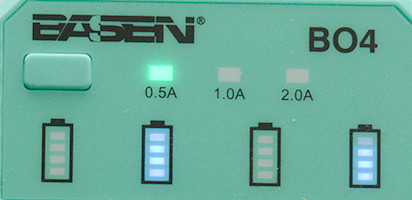 During power on all the leds will shortly turn on. During charge the blue leds are animated and only one green led is on.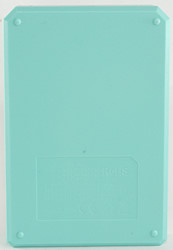 The specifications are on the bottom of the charger, but rather hard to read.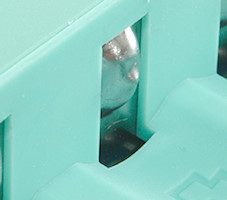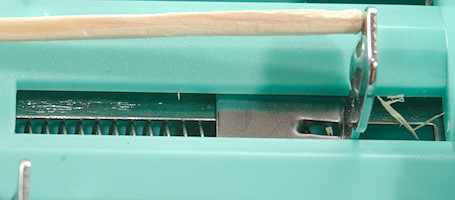 The charger uses the classic slider construction and will handle batteries from 28mm to 70.4mm, this will give problem with the longest protected cells.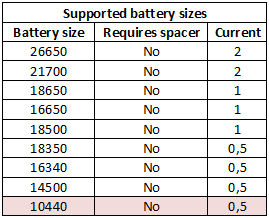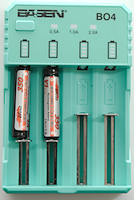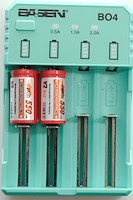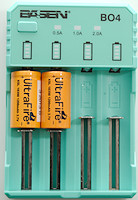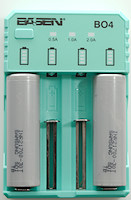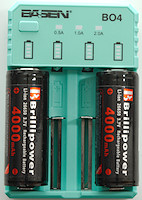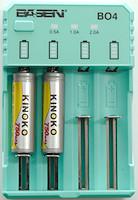 The charger can handle up to 70mm long batteries,





Measurements



Power consumption from usb when idle with no batteries is 13mA
Below 0.5V the charger will not detect a battery
Between 0.5 and 2.8V the charger will charge with low current
Above 2.8V the charger will use full current.
Will restart charging if voltage drops below 4.15V, but it may need some time to react.
Will restart charging if battery is inserted or power cycled.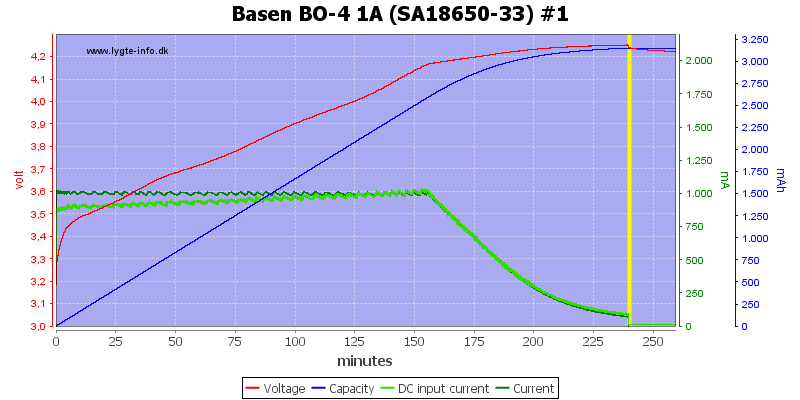 Nice CC/CV charge curve with a 70mA termination current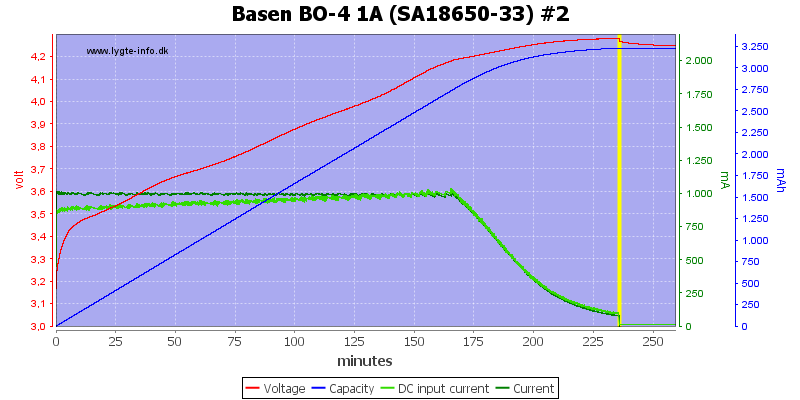 Oops, the charger voltage is way to high on this slot.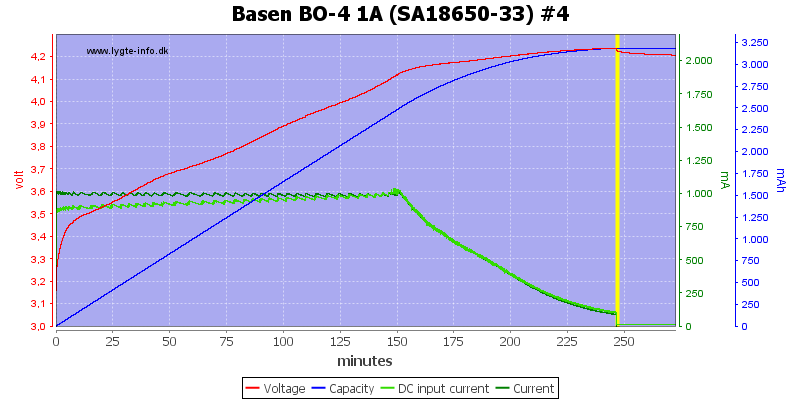 The two last slots looks fine enough.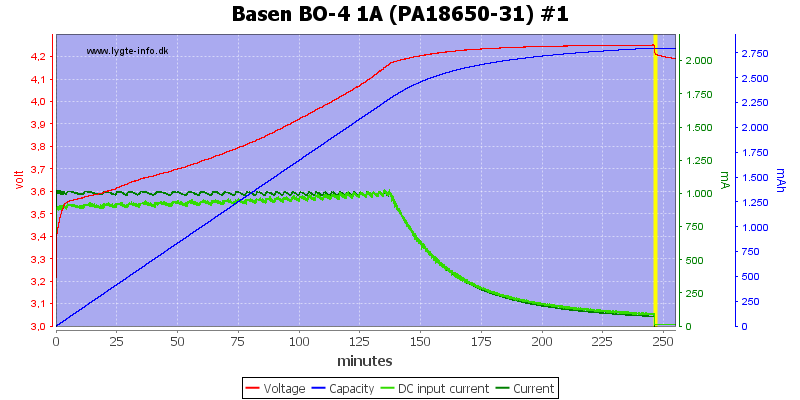 These two cells looks fine.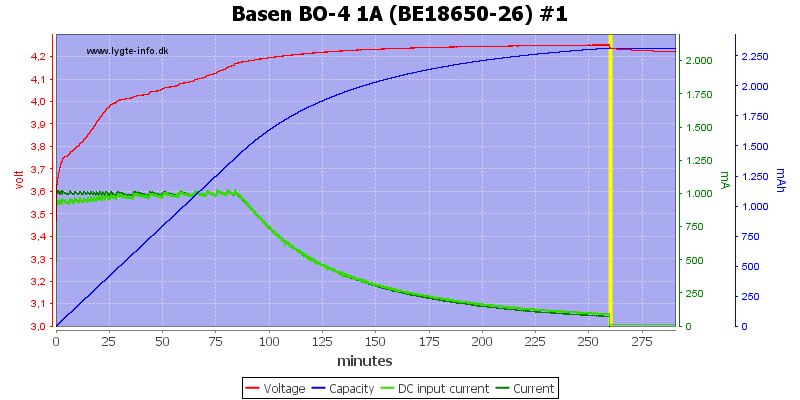 Even the old cell is charged fine.




No problem with 0.5A charging current.




This old and worn out cells drops significantly in voltage when charging terminates and the charger restart.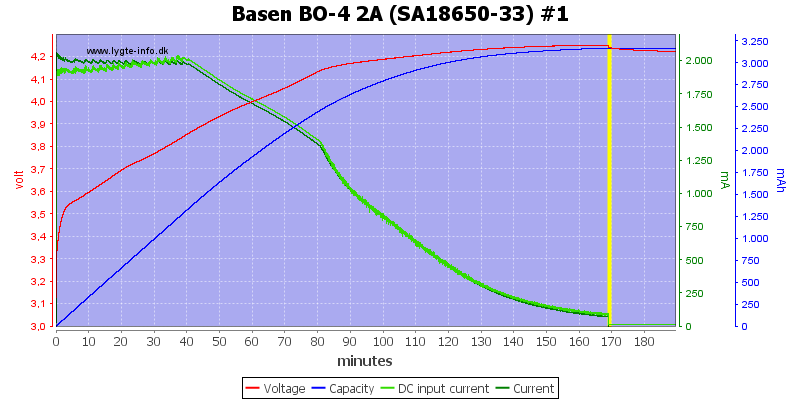 I have selected 2A charging current and with one cell in the charger the current is 2A.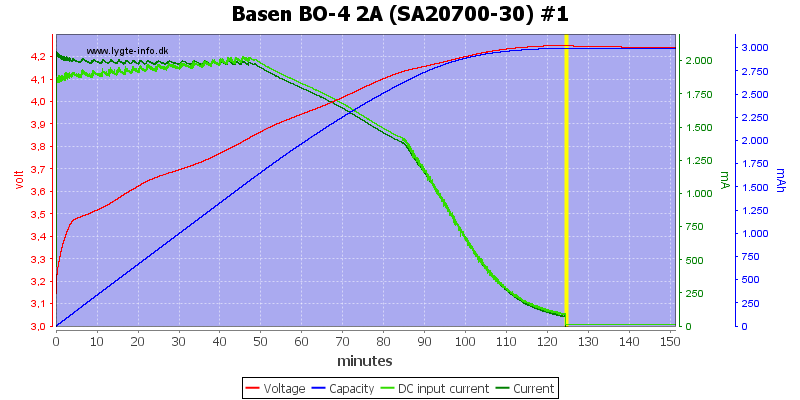 This high current cells looks about the same during charging.




With two cells it will only be 1A




And with four cells 0.5A




Adding 0.5ohm resistance in series with the power supply to simulate a long cable or weak supply shows that the charger will reduce usb and charge current, but the charging works fine.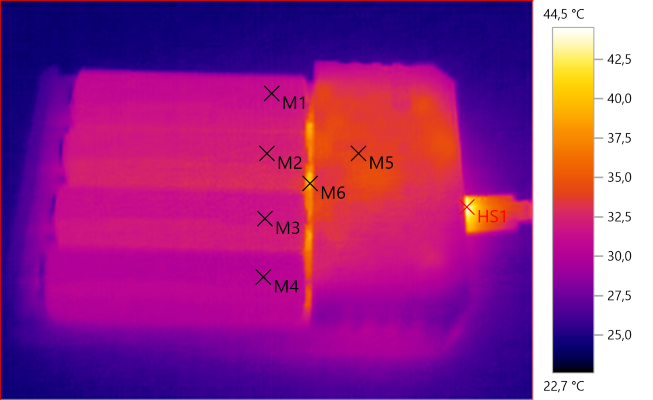 M1: 31.2°C, M2: 32.5°C, M3: 31.9°C, M4: 30.4°C, M5: 33.9°C, M6: 39.6°C, HS1: 44.5°C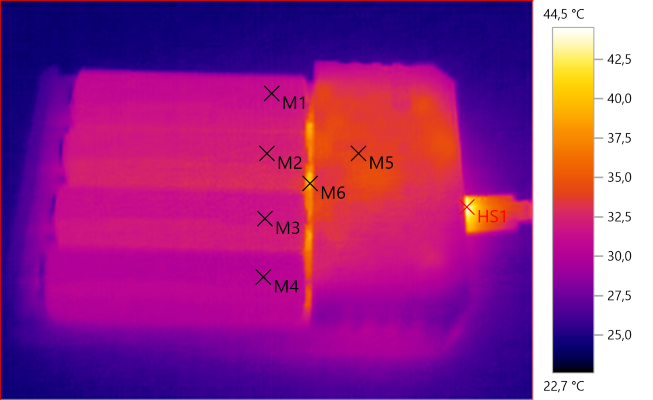 HS1: 47.4°C




Being a fairly simple charger I could draw the current profile.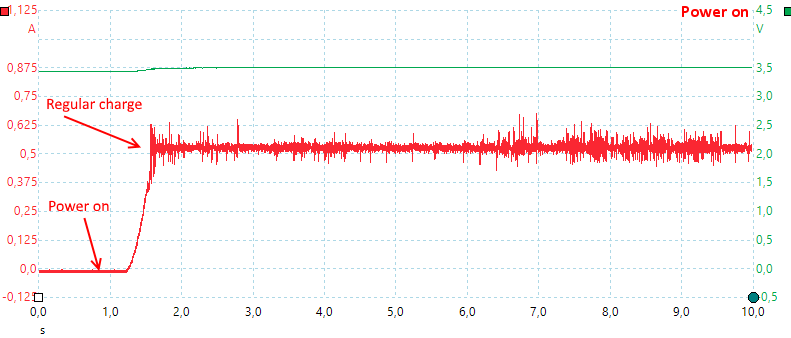 The charger is very fast to start, it needs less than a second.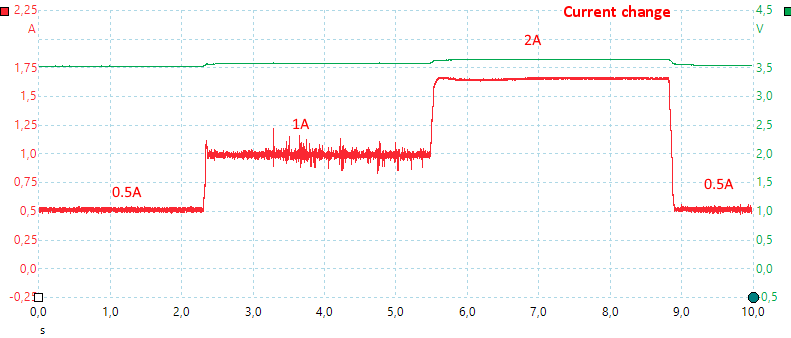 It is possible to change current at any time.





Conclusion



I like the simple user interface, it is very easy to select current and see how much the batteries are charged. The CC/CV charge curve is good and termination is at a fairly low current

But slot #2 is problematic with the high charge voltage and for this reason I will only give the charge an acceptable rating.





Notes



Here is an explanation on how I did the above charge curves: How do I test a charger