Fenix ARE-X11 Charger & power bank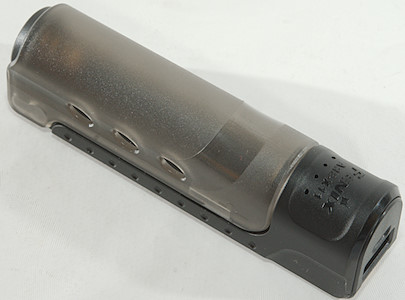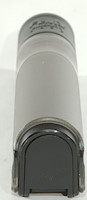 This is a 18650 charger and power bank from Fenix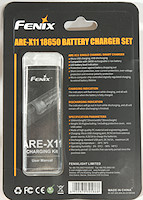 It arrived in a white retail packing where the charger is fully visible.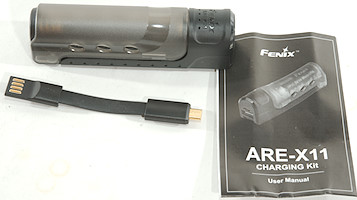 The box contained the charger, a usb cable and a instruction sheet in many languages.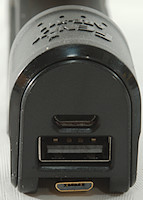 The charger is usb powered with a micro usb input and a usb output for the power bank function.






The USB cable is a very flat usb cable with a special A connector, usual I do not really like this type of special cable.






But for this charger it is a nice idea with the usb cable is stored at the bottom of the charger.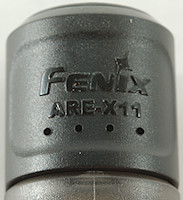 The charger has four holes, each with a blue led below, they are used to show the charge status of the battery.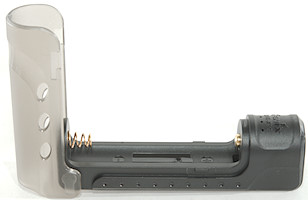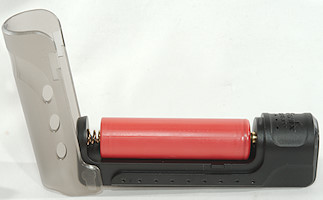 The lid on the charger can be slided toward the front to lock it and back to unlock it.
The charger can handle from 62mm to 70mm long batteries (A unprotected 20700 will fit in the charger, but the lid cannot be closed).



Measurements
Power consumption from usb when idle with no batteries is about 4mA
Will discharge a battery with up to 0.4mA when not powered.
Charger will only charge batteries when they are above 3V
Will start charging if voltage drops to about 4.16V.


The current consumption of the charger jumps up and down.




With that removed it can be seen that the charge current is a bit low when starting and later on looks like a normal CC/CV with 50mA termination. The start is probably due to heat in the regulator chip, it will reduce current when it gets too hot.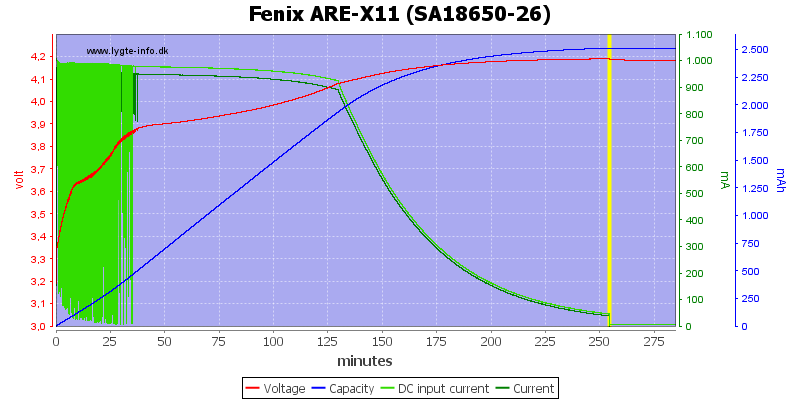 These two batteries is charged fine.




This battery drops significantly in voltage when current is terminated and the charger resumes charging.




Simulating a long cable or weak charger, this makes the charging slower, but do not prevent the charger from doing a good job.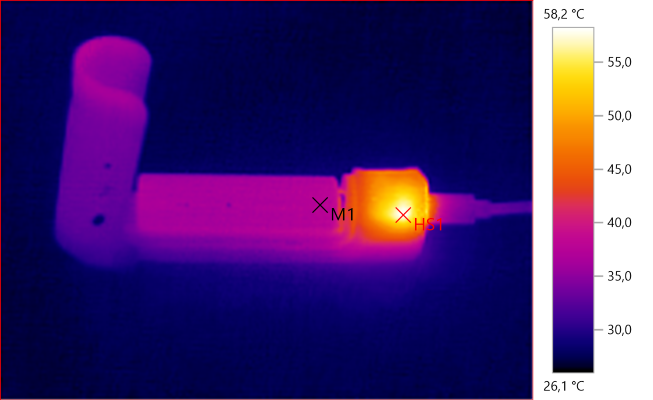 M1: 37.6°C, HS1: 58.2°C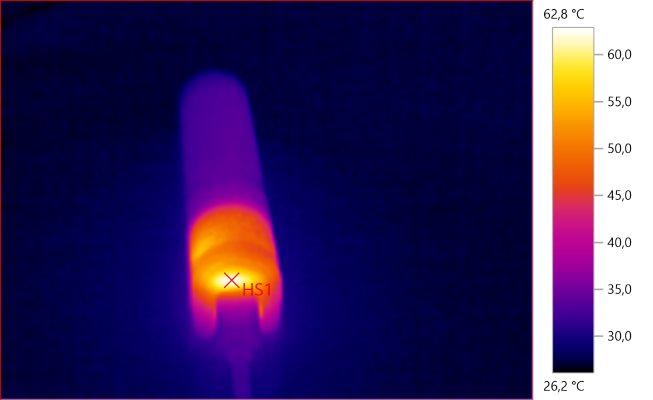 HS1: 62.8°C
There is something hot inside the charger.




The charger is starts when power in applied.





Power bank
Will discharge a battery with up to 0.4mA when not powered.
Usb output turns on when load is above 0.5mA and off when load is below.
Cannot be used as a UPS, output turns off when usb power is removed.
Usb output is auto coding with Apple 2.1A as maximum
Weight: 40g without batteries (Batteries will add about 90g), but including usb cable.
Size: 104 x 30 x 25 mm


The charger can deliver about 2.1A, then it turns off.




With external power it can deliver 1.9A, before output voltage drops, the overload protection do not kick in.




With 0.5A output is runs for about 3½ hour.




The time get halved when running at 1A. It maintains full output voltage all the way.




At 2A it shuts down rather fast, probably because the load is at the limit of the overload protection




There is 9mV rms noise and 97mVpp noise.





There is 11mV rms noise and 115mVpp noise.





There is 18mV rms noise and 145mVpp noise, all values very low.





Conclusion



This is a fairly compact one cell power bank and charger, due to the spring it is fairly flexible with 18650 cells, i.e. it can handle some protected cells. I could have wished for better (internal) cooling of the charge chip, that would make it possible to always use full charge current.
It works fine at as a power bank and due to the lid the battery will stay in if used on the move.

I will call it a good charge and power bank.





Notes



Here is an explanation on how I did the above charge curves: How do I test a charger