Charger Japcell BC-800S (8xNiMH)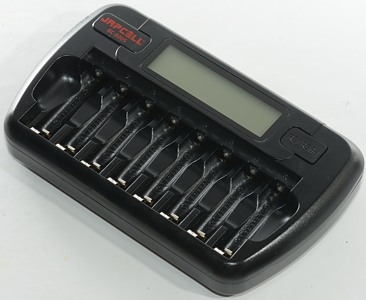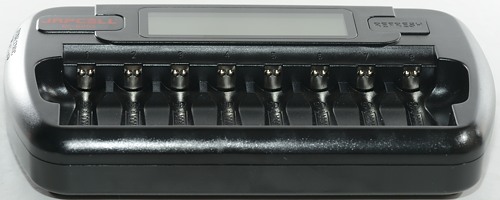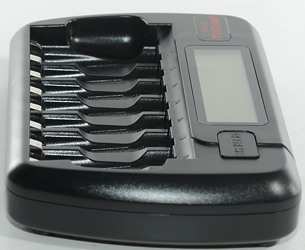 This charger can charge and discharge up to 8 AA/AAA cells with individual charge control for each cell.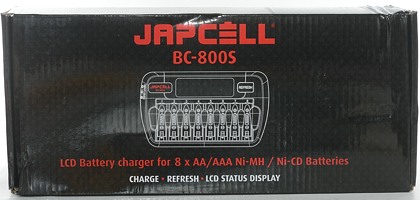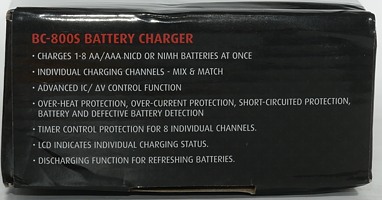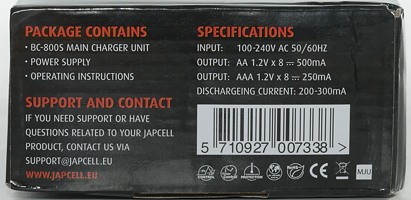 The charger comes in a retail box. There is some specification on the box.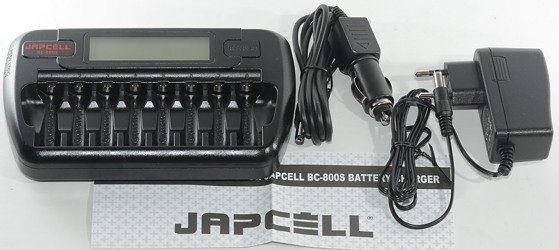 The pack contained the charger, a car adapter, a power supply and a instruction sheet.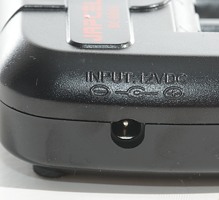 The power input is the usual DC adapter.





The display has 8 battery symbols with animation showing charge or discharge (It must be the same for all batteries).
The display shows "CHG" or "DISCHG" depending on selected function.
Pressing the button for about 2 seconds will start a discharge (or stop it).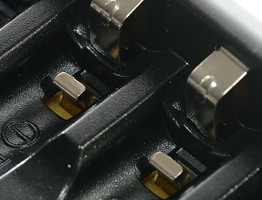 The battery slot are the typical two level construction.



Measurements
Power consumption when idle is 0.35 watt
Discharges with 0.2mA when not powered.


The charger is charging with about 500mA, but do not stop when the battery is full, first some hours later.




All channels works the same way, termination is not working!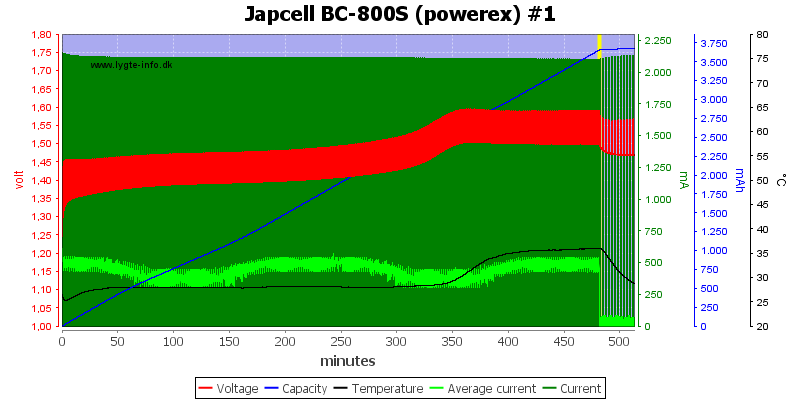 The high capacity cells has exactly the same problem.




With AAA cells the current is lower, but the termination is again late.




With two cell in the charger I got a acceptable termination (only about 30 minutes late).




Again missing termination.




With 8 cells on the charger this one misses termination, but the one with the thermo sensor did not.




The charger uses just below 1A from the power supply, that is marked 1A.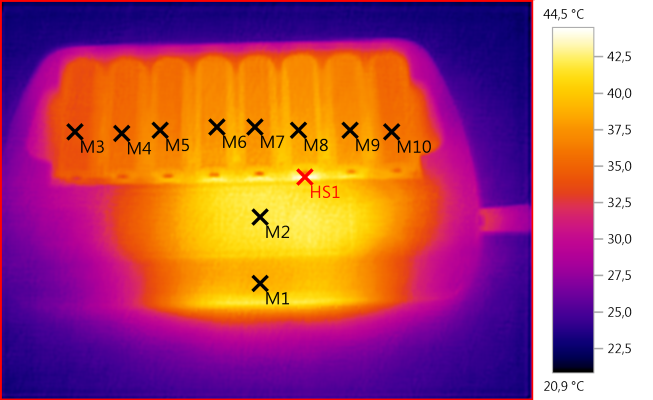 M1: 38,7°C, M2: 41,8°C, M3: 34,0°C, M4: 35,5°C, M5: 36,3°C, M6: 37,5°C, M7: 37,6°C, M8: 38,1°C, M9: 37,5°C, M10: 35,8°C, HS1: 44,5°C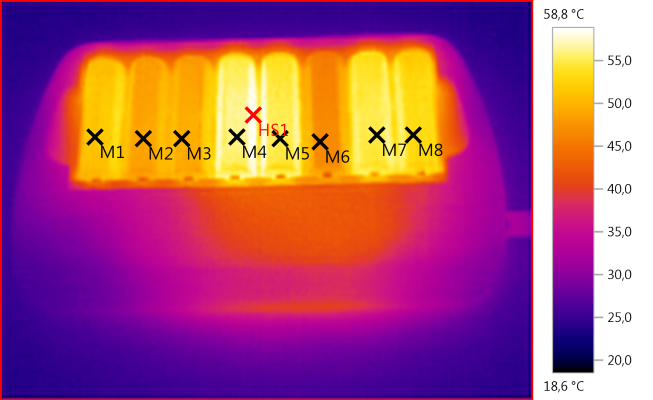 M1: 51,3°C, M2: 48,9°C, M3: 49,3°C, M4: 55,9°C, M5: 55,1°C, M6: 47,0°C, M7: 54,7°C, M8: 53,3°C, HS1: 58,8°C
Batteries are full and waiting for termination.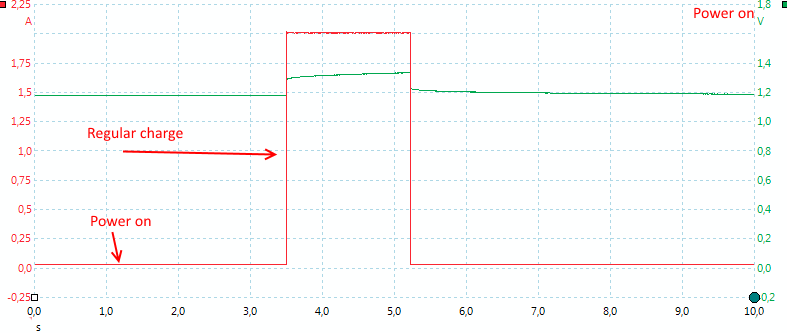 The charger needs about 2 seconds to start up.




The charger is pulsing the current, looks to be about 25% for a cell, lets check some more cells.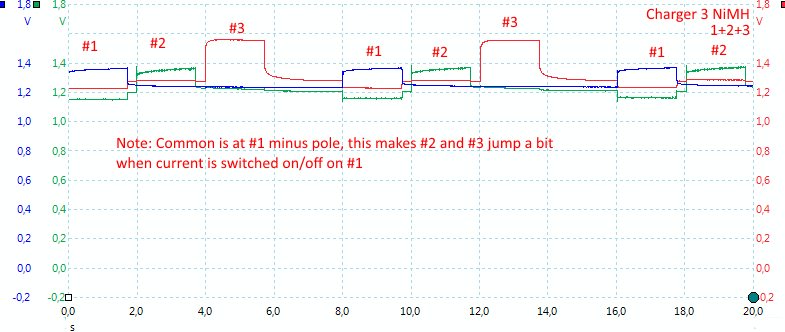 Here I am measuring voltage on the 3 first cells and as can be seen it will step between them. It only looks like there are four phases, how do it handle cell 5 to 8?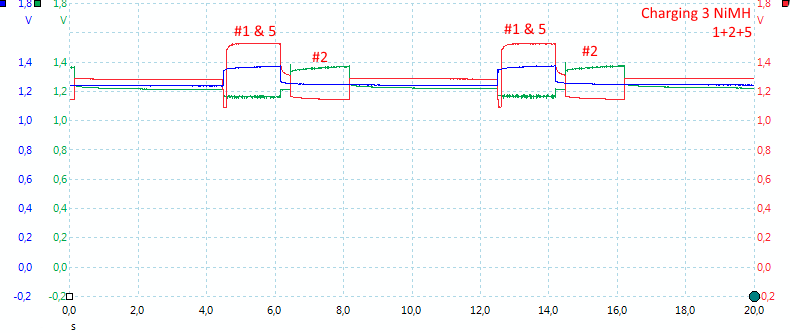 Moving the scope from #3 to #5 shows that it run a separate four phase cycle on the four last cells.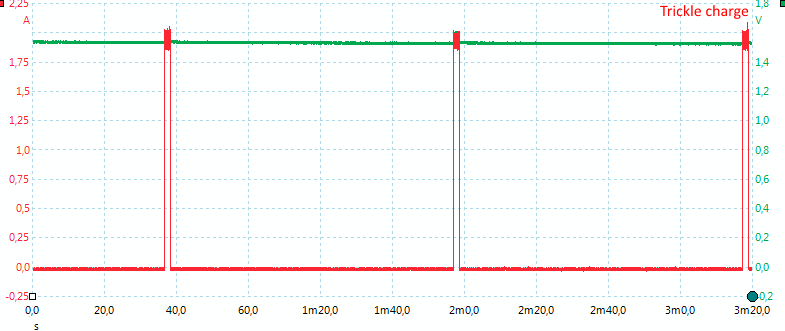 There is a trickle charge pulse each 80s and it is 1.8 second long (Same size as above), with 2A pulses this gives 45mA in trickle current.





Discharge






A single 2000mAh cell can be discharged in about 3 hours and then it is automatic charged again.




The discharge is not fast with 8 2000mAh cells it takes nearly 12 hours. After the discharge the cells are charged again.
The much lower discharge current with many cells is probably to keep the charger fairly cool.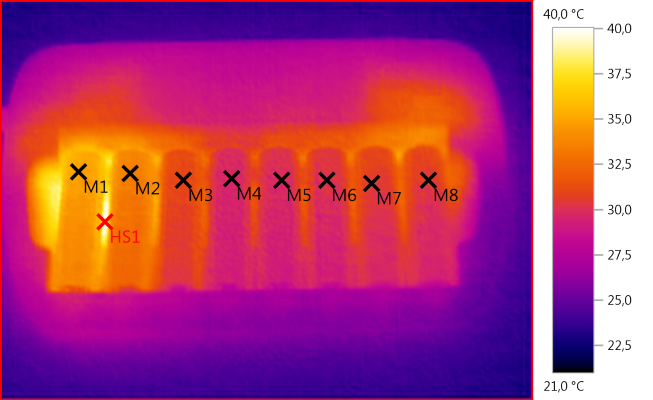 M1: 34,9°C, M2: 33,6°C, M3: 30,7°C, M4: 29,8°C, M5: 29,8°C, M6: 30,1°C, M7: 30,3°C, M8: 30,5°C, HS1: 40,0°C

It looks like the discharge resistors are placed in one side of the charger (Note: charger orientation is changed compared to the other IR picture).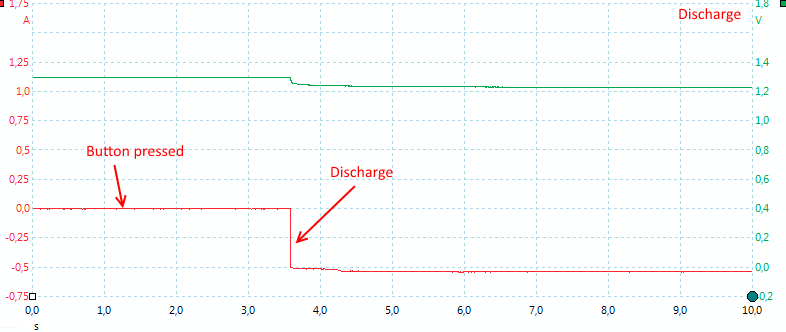 The discharge is with a constant current, no pulsing here.





Conclusion



It looks like the charger is missing many more termination with my test equipment connected*, than without, but it did also miss termination without test equipment connected.

The charger is useable, but I will recommend keeping track of time and remove batteries, even if the charger say it is still charging.





Notes



*My test equipment add some resistance between the cell and the charger, i.e. the cell may look older than it is.

Here is an explanation on how I did the above charge curves: How do I test a charger