Kongin KC-262a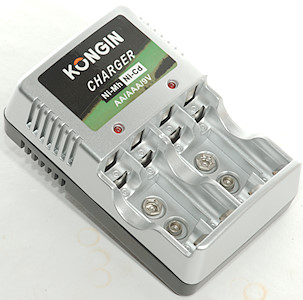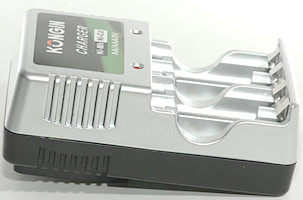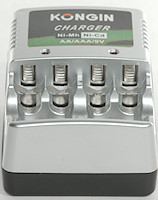 This is a simple and cheap charger that can charger AA/AAA and 9V batteries.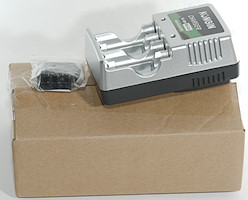 I got the charger in a small box.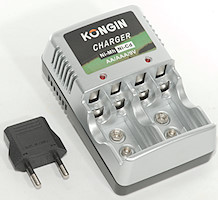 I got a plug conversion adapter with it, but no manual or instruction sheet.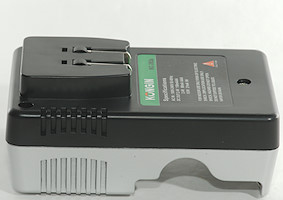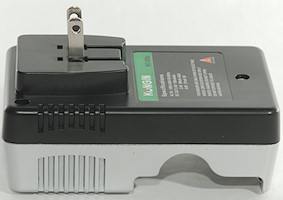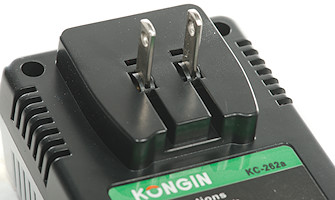 The charger has foldable US plug.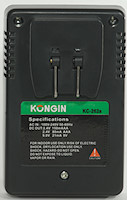 The specifications are on the botto m of the charger, together with the usual warnings.





There is two red leds, one for each pair of batteries, they are on when the charger is charging.
The leds are also used for the 9V batteries.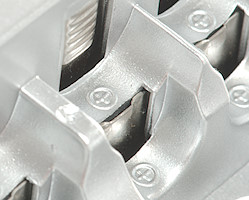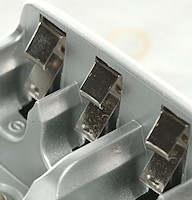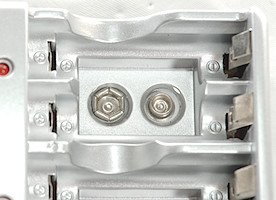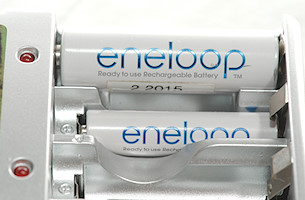 The slots are the common two positions for AA and AAA batteries with a 9V connector at the bottom.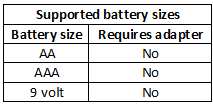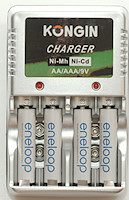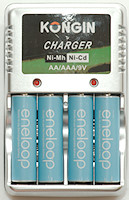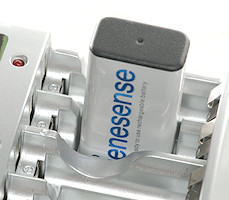 Measurements
Charger charges two batteries in series.
Charger will never termination or indicate when batteries are full.
The voltage on the charger terminals is around 18V when no batteries are mounted.
Power consumption when idle is 0.65 watt, this is rather high.
Charging AA/AAA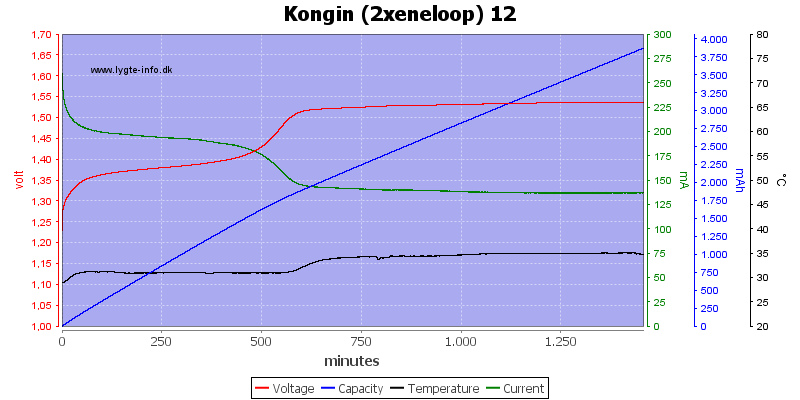 About 600 minutes or 10 hours is required to fill the 2000mAh batteries, but the charger do not stop.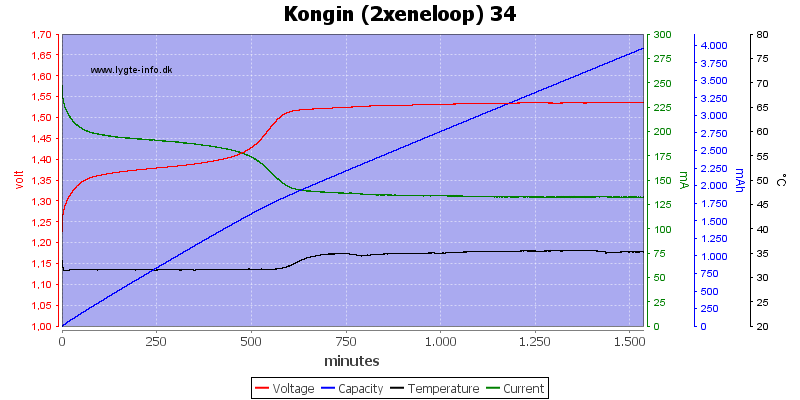 The other pair of slots works the same way.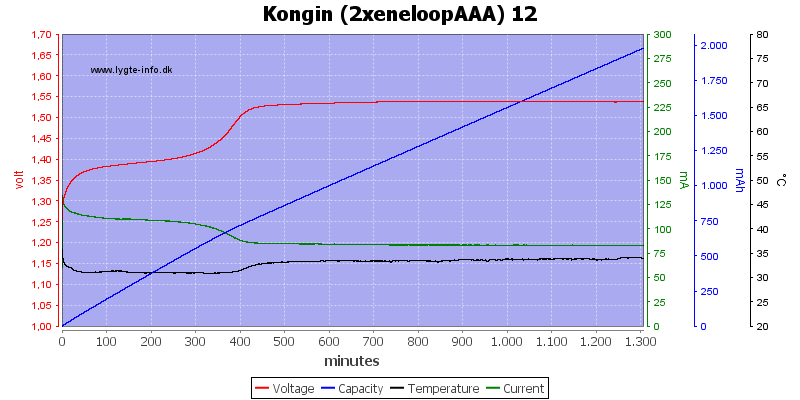 With AAA batteries the current is lower.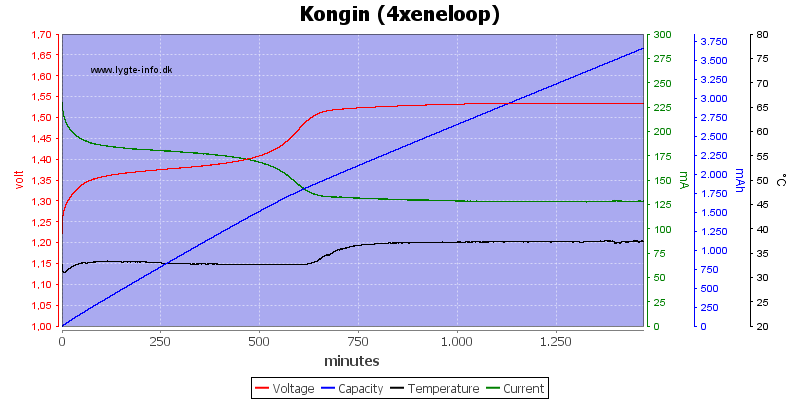 Charger uses full current with four cells.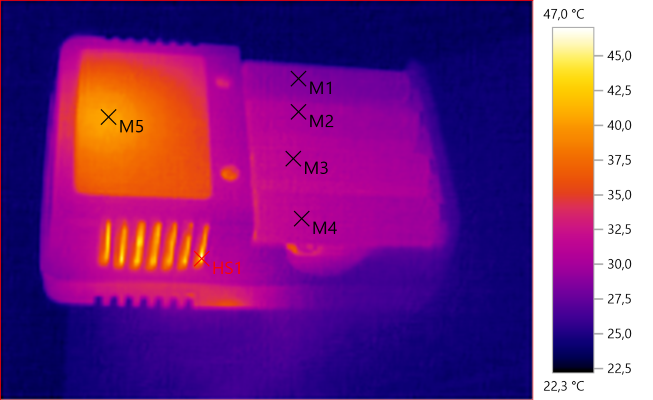 M1: 28,7°C, M2: 30,1°C, M3: 31,0°C, M4: 31,5°C, M5: 40,5°C, HS1: 47,0°C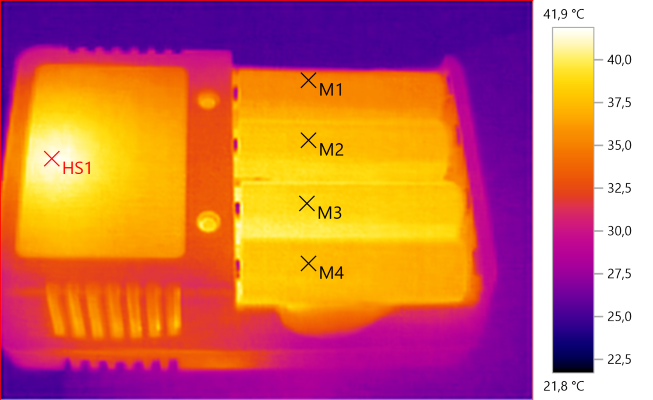 M1: 35,2°C, M2: 37,4°C, M3: 38,6°C, M4: 37,6°C, HS1: 41,9°C
Battery full, it will be kept cooking until it is removed or the charger is unplugged.




Charging current is directly depend on the battery voltage, because it work with two batteries in series the voltage here is twice the value of a single cell.





Charging 9V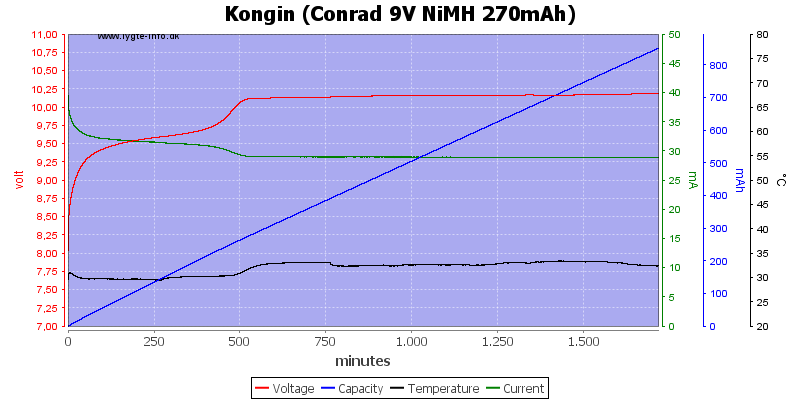 9V batteries are charged the same way, but at a lower current.
Temperature sensor do not have good connection to the battery and will not show the real battery temperature.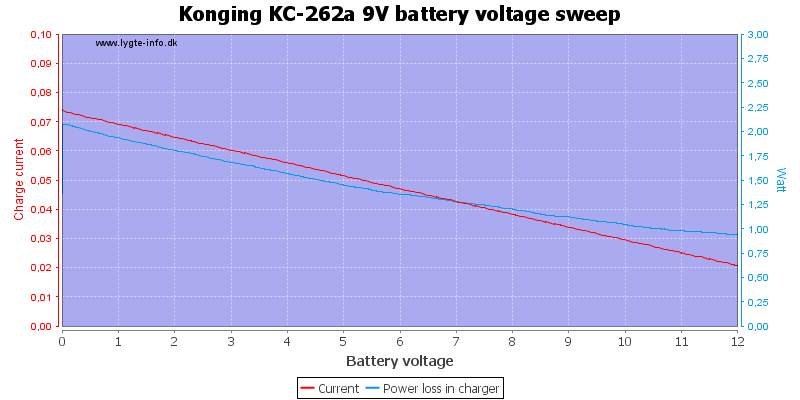 Current varies with battery voltage, but it is never zero.


The charger passed the 2830 volt, but failed the 4242 volt test, this means it passed safety test for 120VAC, but because it is rated for 240VAC it must pass both tests.





Conclusion



This is a charger without any done indication or termination, putting empty batteries in it and let them charger overnight would mostly work.
The charger can be useful for old worn down batteries, but it not recommended for good batteries.

The charging is useable, but only use the charger in 120VAC country.





Notes



The charger was supplied by lightinthebox.com for review.

Here is an explanation on how I did the above charge curves: How do I test a charger