Charger Leise NiMH 2 slots LS-U2C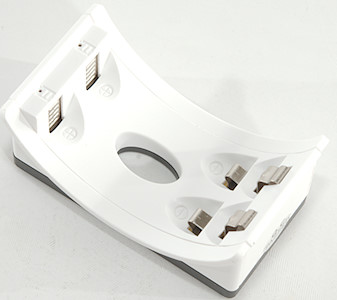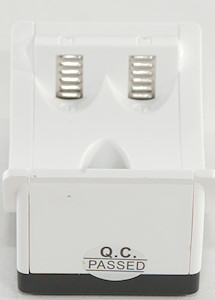 This is a fairly simple dual NiMH charger powered from USB.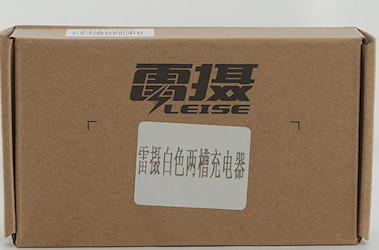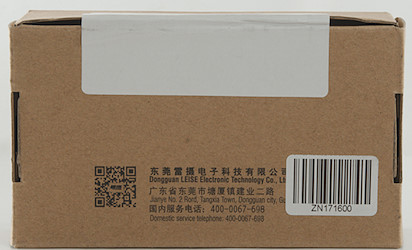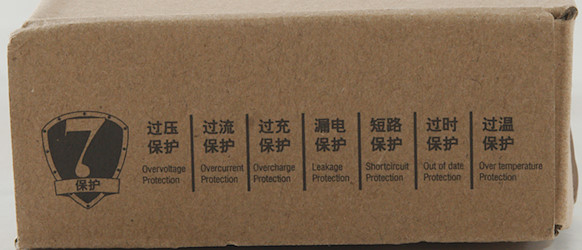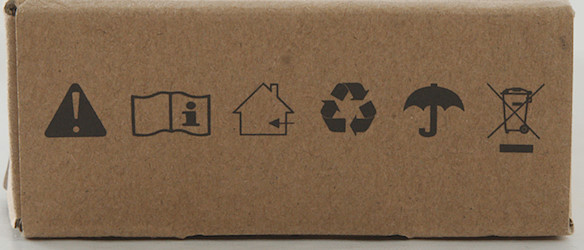 It arrived in a cardboard box with brand name and not not much else on it.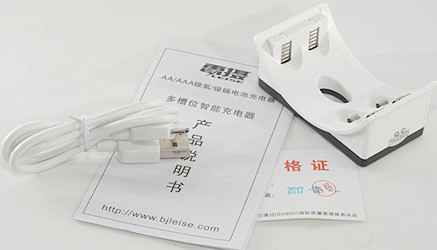 The box contained the charger, a usb cable and a instruction sheet in Chinese.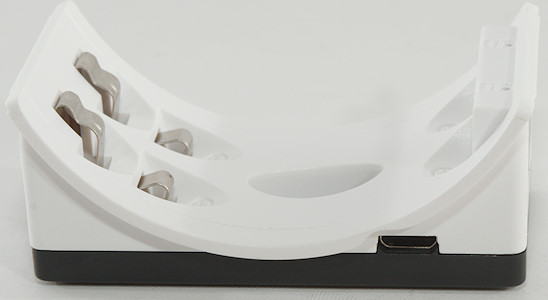 The charger is usb powered with a micro usb input.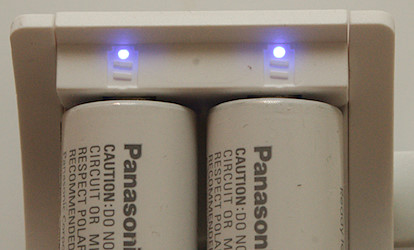 There is a led for each slot that will light up for the 9½ hour a charge takes.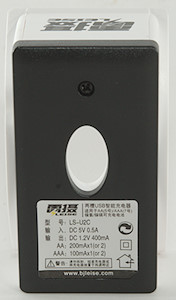 The specifications are on the bottom of the charger.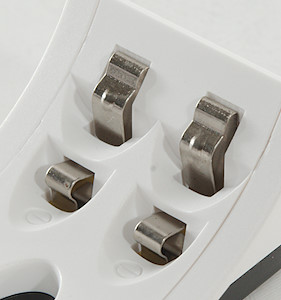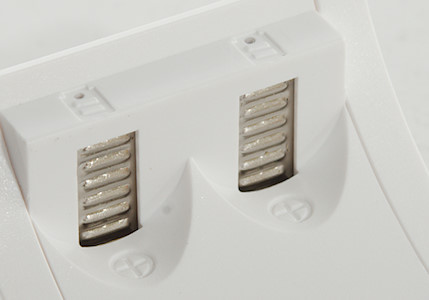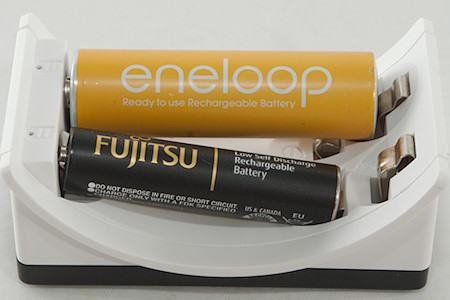 The charger uses the classic two level construction for AA/AAA batteries.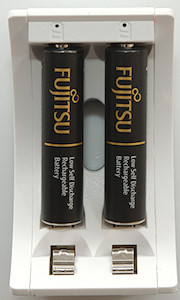 Measurements
Power consumption from usb when idle with no batteries is 0.4mA
The charge current will depend on battery voltage, see voltage sweep curve below.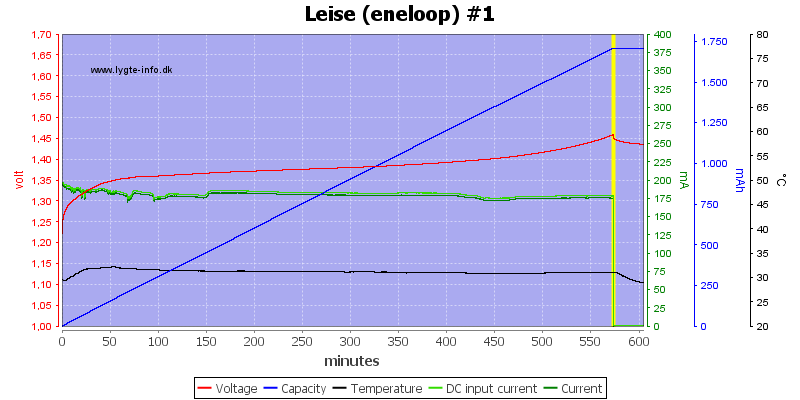 The battery is nearly charged fully in about 9½ hour with a fairly low charge current.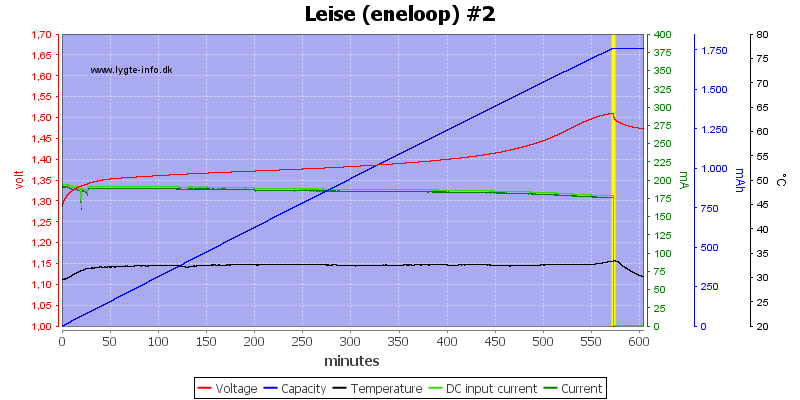 This cell is charged fully, again in 9½ hour.




The pro is far from fully charged, the charger again used 9½ hour.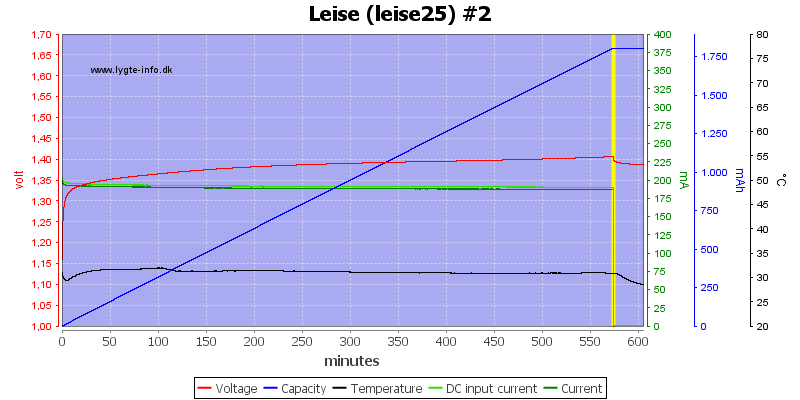 Not much surprise, 9½ hour charging and the charger stops.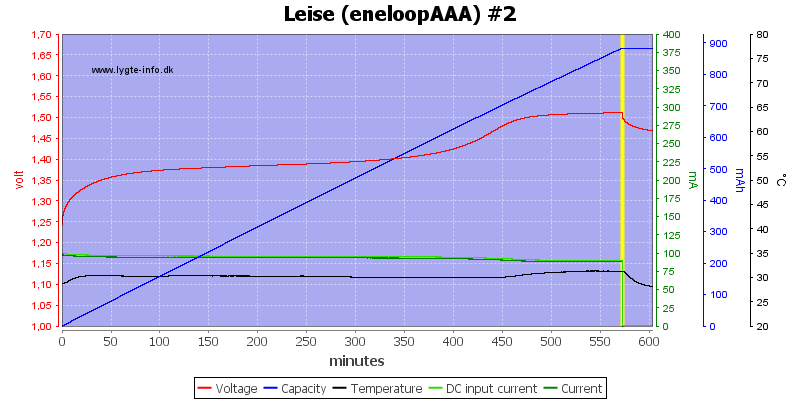 The AAA also gets 9½ hour at a lower current and is overcharged a bit.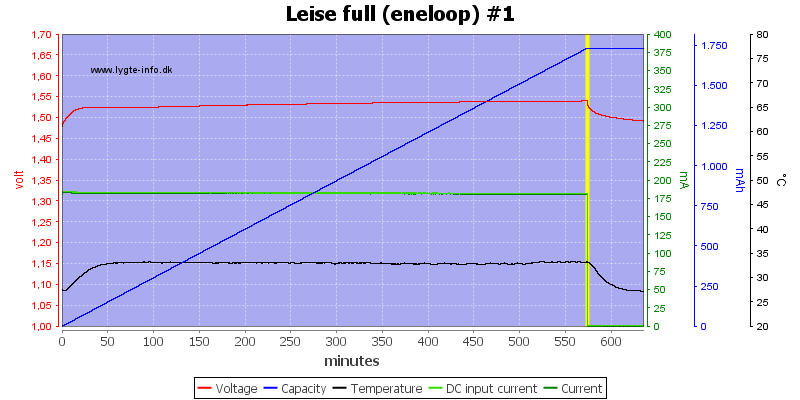 The full eneloop gets 9½ hour, that is about 9 hours of overcharge.




With two batteries each battery gets the same current and the same 9½ hour.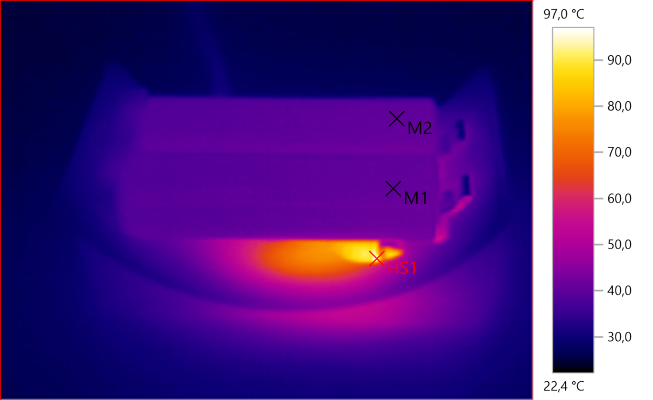 M1: 40.5°C, M2: 40.5°C, HS1: 97.0°C
The charger use a linear regulation and need to burn some power, this means there is a rather hot location on it.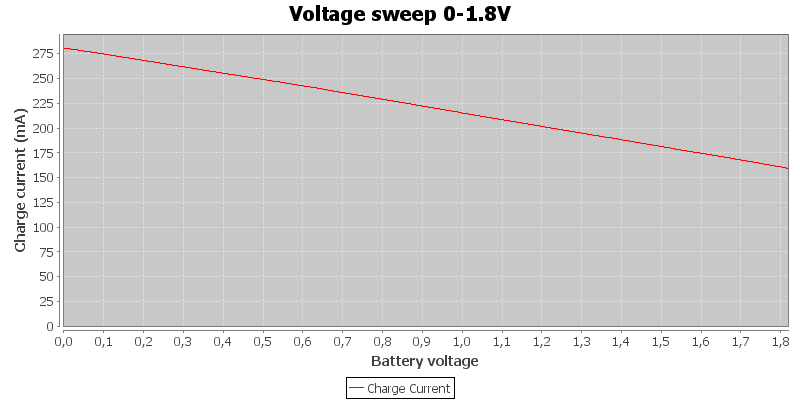 Being a very simple charger I could draw the current profile. There is no regulation.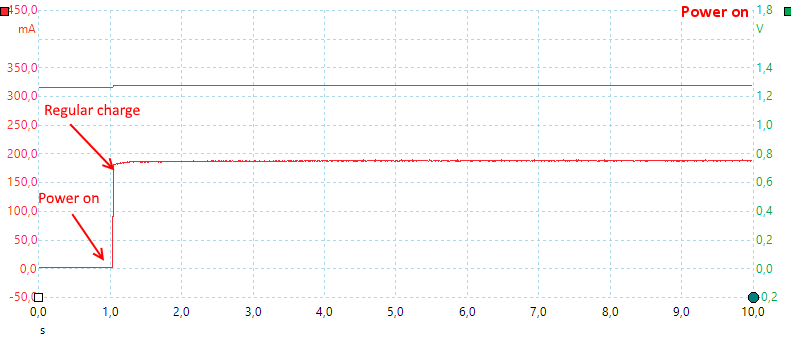 The charger do not have any controller that need time to initialize, but starts immediately






Conclusion



The charger is a very small size, due to this is can be useful, but is is very slow and use a timer based termination. The low charge current means that damage to a battery is fairly limited and the charger can be used sometimes, but it is a bad idea to use this charger as the main charger for NiMH.

I will rate it usable.





Notes



Here is an explanation on how I did the above charge curves: How do I test a charger