Charger Nokoser DigiCharge D2S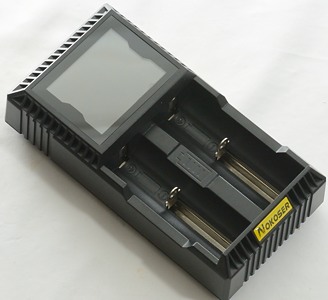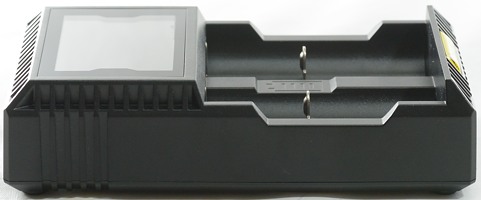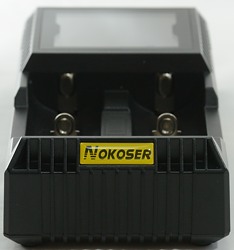 Nokoser is a new charger brand and starts with some advanced chargers, this is a two slot universal charger with voltage and charged capacity readout.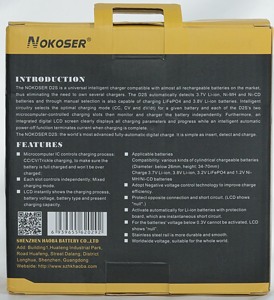 The cardboard box has a lot of specifications on it.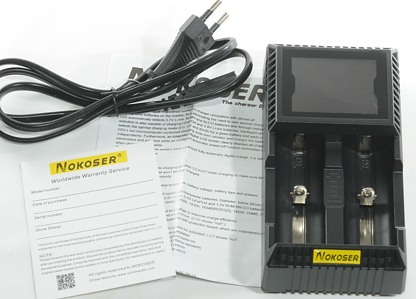 The box contained the charger, a mains cable, a instruction sheet and a warranty card.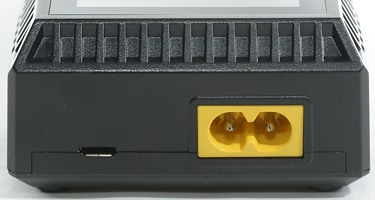 The charger can be supplied from mains or from USB power in the micro usb connector.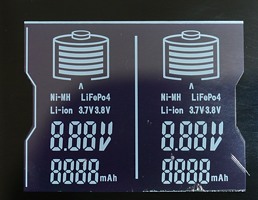 During power on the charger will show all segments on the display.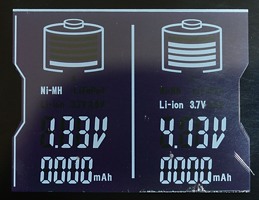 Here I have loaded the charger with some batteries, the charger will automatic select NiMH/LiIon chemistry, but LiFePo4/3.7V/3.8V must be selected manually with the mode button. Default is 4.2 volt LiIon (3.7V on display).
The mAh display shows how many mAh is charged into the battery.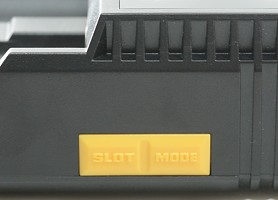 There is two buttons, one to select battery chemistry (MODE) and one to select slot.
When the charger is loaded with batteries the MODE button will select chemistry for all batteries at once. To select chemistry for individual batteries press the SLOT button (Very good functionality).
When the charger starts charging the selection is locked for that battery, to change it the battery must be removed and inserted again.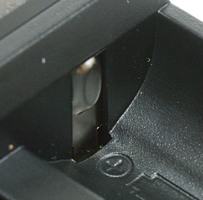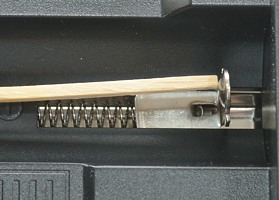 The charge uses the typical slider construction with a metal rail and it works very well from about 31mm to 71mm, i.e. the charger can handle just about any protected 18650 and 26650 cell.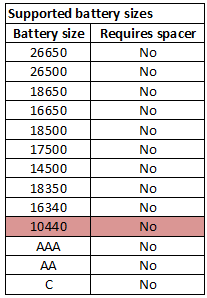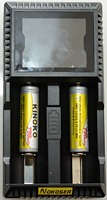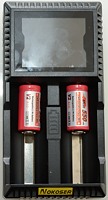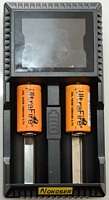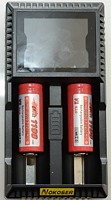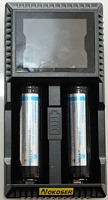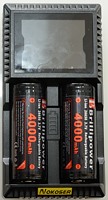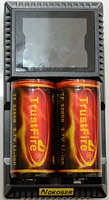 The charger can handle 71 mm long batteries, including flat top cells.
The charge current is 0.5A, this is on the high side for 10440 cells.





Measurements



Power consumption when idle with display on is 0.53 watt and 0.35 watt with reduced brightness.
The two slots are independent of each other.
After a bit over two minutes without keypresses the display brightess is reduced.
Below 0.16 volt the charger will assume empty batteries and charger with about 3mA.
Mimimum voltage readout is about 0.65 volt.
From about 1 volt the voltmeter will be precise (Within +/-0.05 volt).
Above 2.0 volt the charger assumes LiIon batteries.
Mode button is used to select LiIon chemistry
Slot button is used to select slot when selecting chemistry.
When the battery is full the voltmeter will stop updating.
The charger will not restart if battery voltage drops.
Charge will restart charging after power loss, or battery insertion.
When not connected to power the batteries are drained with 2mA
With a full LiIon cell the charger will charge with less than 1mA
Charging LiIon 4.2V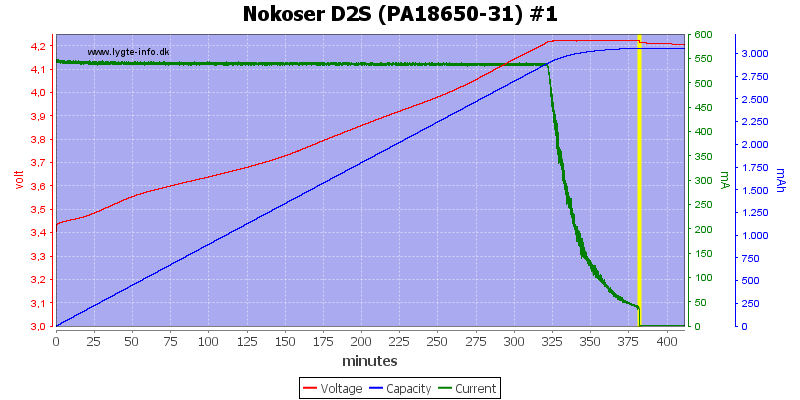 This is a good CC/CV charge curve with 50mA termination.
Display shows 2762mAh




The second slot looks the same way.
Display shows 2814mAh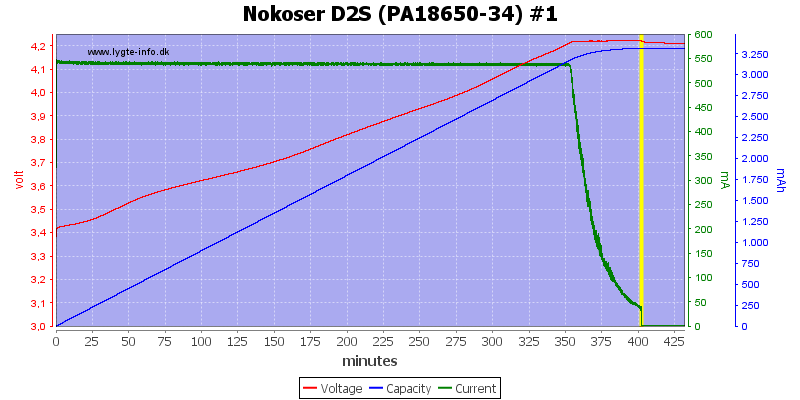 2600 and 3400mAh cells also looks fine.
Display shows 2470mAh and 2995mAh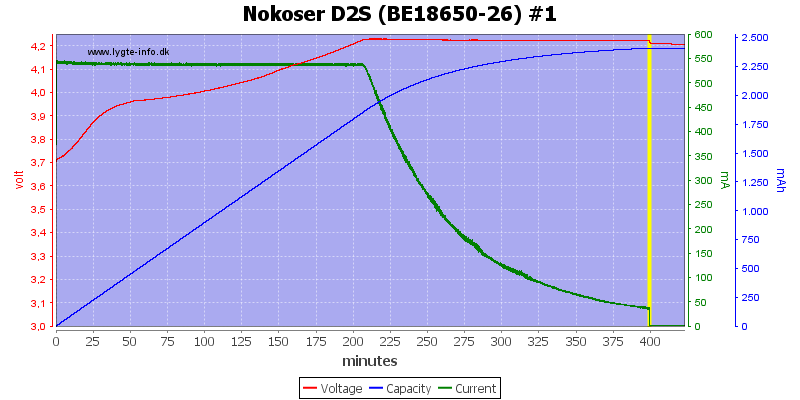 This older 2600mAh cell also looks fine.
Display shows 2202mAh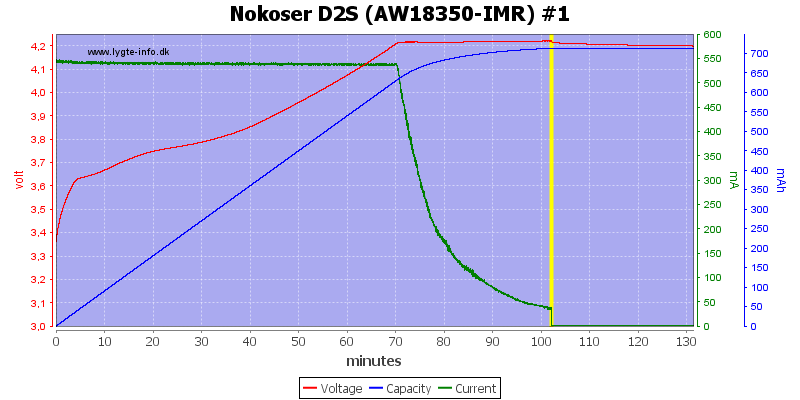 Another old cell, with a perfect charge curve..
Display shows 646mAh




Very nice charging for this cell.
Display shows 718mAh




No problem charging two cells (These cells was slightly over discharged).
Display shows 3041mAh, 3093mAh




Using a usb power supply the full charge current cannot be maintained for the full CC phase, but the charge curve is good anyway.
Display shows 2841mAh, 2825mAh




Adding a resistor in series with the usb power supply, simulating a long cable and a weak power supply did not prevent the charger from doing a fine charging, but it took considerable longer time.
Display shows 2920mAh, 2938mAh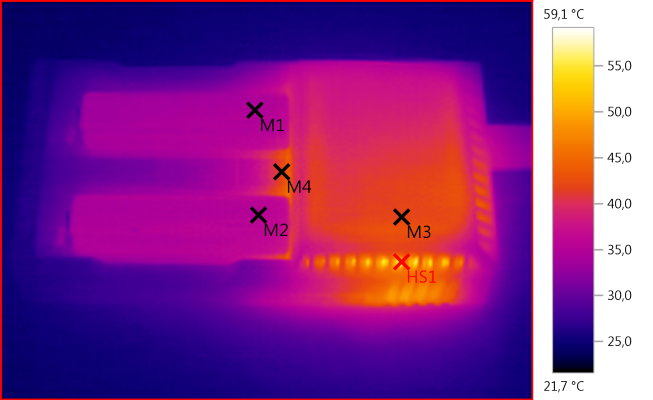 M1: 34,9°C, M2: 35,5°C, M3: 41,9°C, M4: 42,3°C, HS1: 59,1°C
Batteries are fairly cool during charge.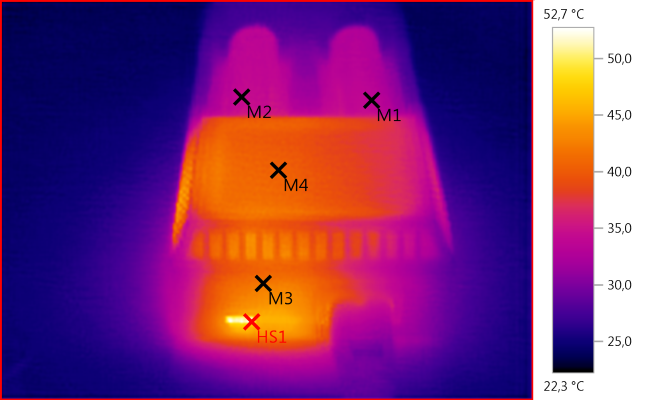 M1: 33,7°C, M2: 34,3°C, M3: 42,1°C, M4: 40,6°C, HS1: 52,7°C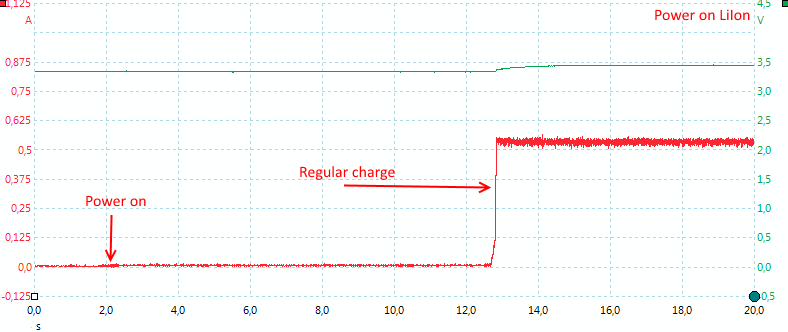 The charger is slow to start because it waits for user input.





Charging LiIon 3.6V (LiFePo4)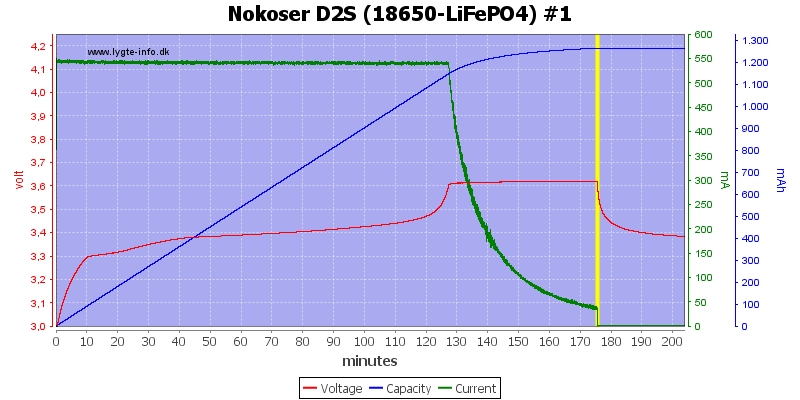 A good LiFePo4 charging.
Display shows 1142mAh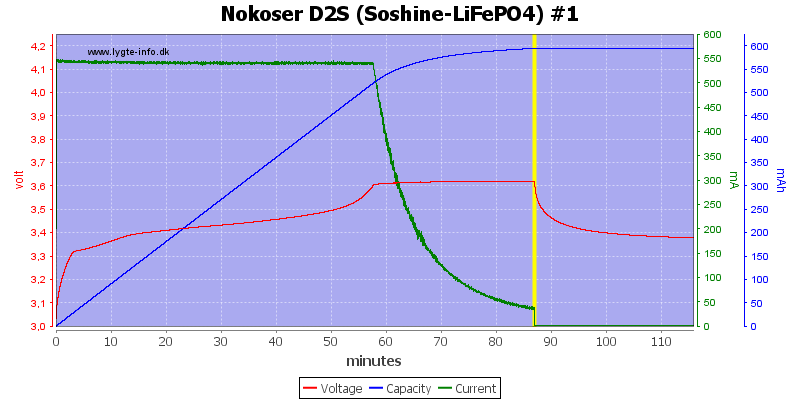 The AA sized cell do also look good.
Display shows 537mAh





Charging LiIon 4.35V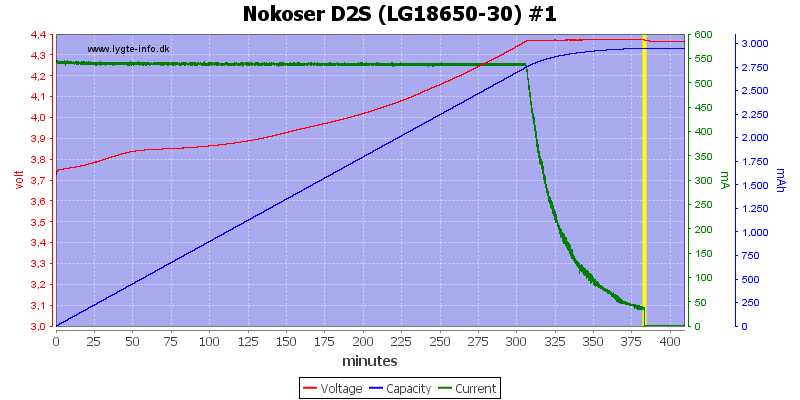 The charger do a good job with 4.35V charging.
Display shows 2673mAh





Charging NiMH






This looks like a nice -dv/dt charging, the cell is definitly full.
Display shows 1660mAh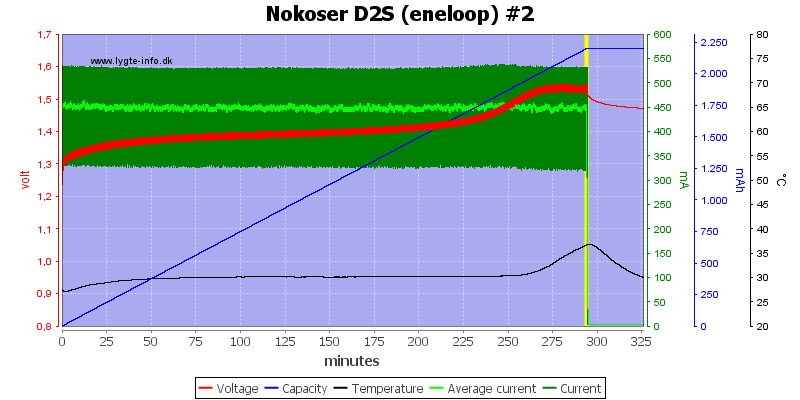 Also a nice charge curve.
Display shows 1682mAh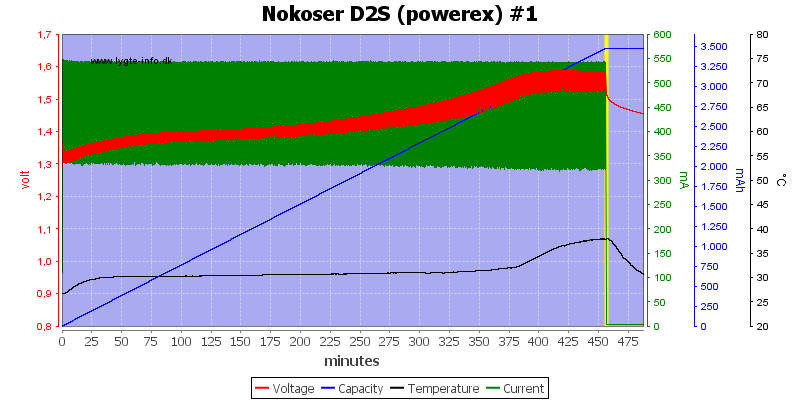 The two higher capacity cell also looks good, but termination was a bit slow.
Display shows 2178mAh and 2610mAh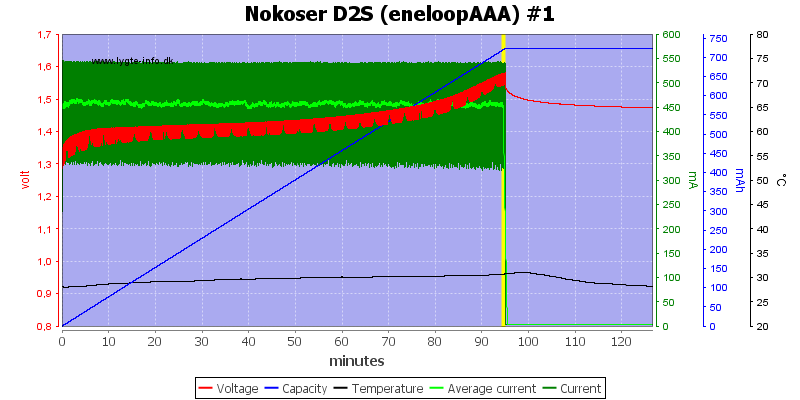 The charger stops a bit early with this cell.
Display shows 543mah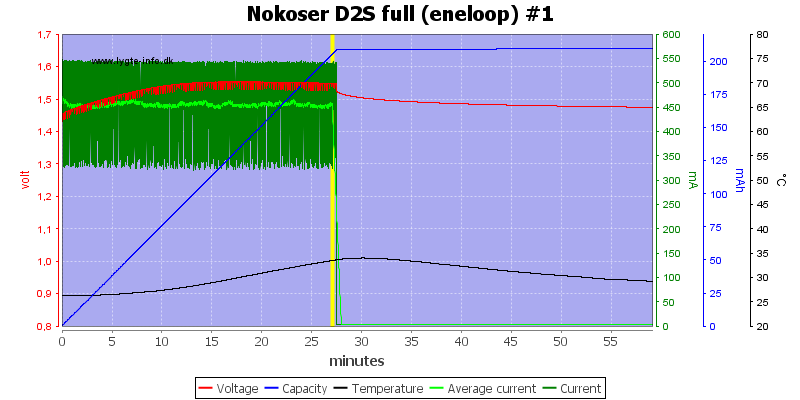 The charger is slow at detecting a full cell, this is as expected with -dv/dt termination.
Display shows 157mah




Two cells did also charge fine.
Display shows 1721mAh and 1795mAh




Also when using a usb power supply.
Display shows 1695mAh and 1758mAh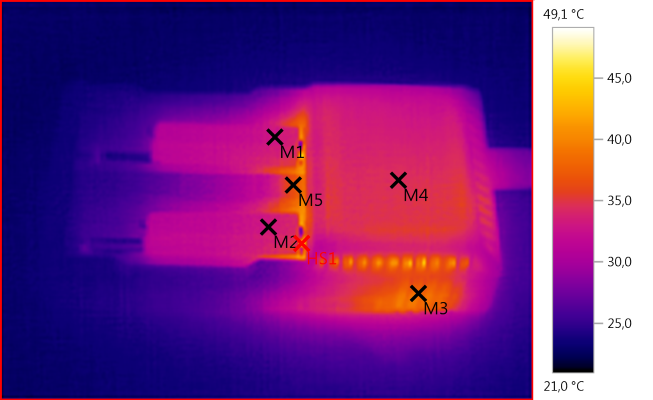 M1: 32,8°C, M2: 33,3°C, M3: 38,4°C, M4: 34,5°C, M5: 37,0°C, HS1: 49,1°C
NiMH batteries are also cool during charging.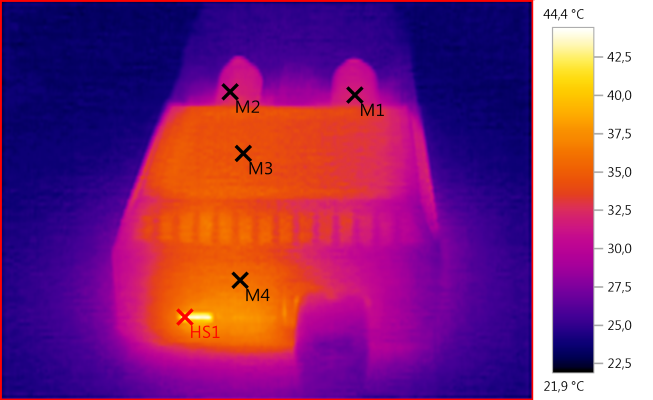 M1: 32,1°C, M2: 31,8°C, M3: 34,3°C, M4: 36,2°C, HS1: 44,4°C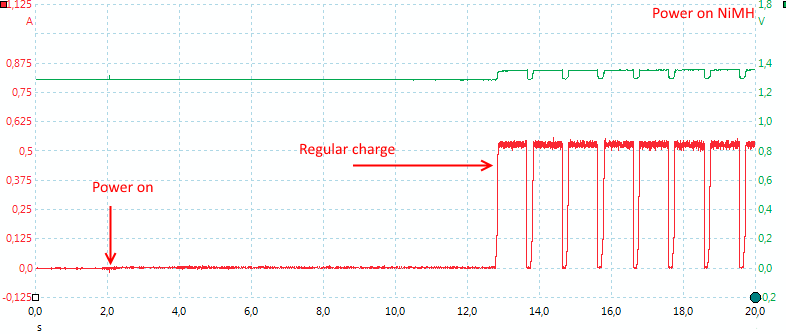 The charger is slow to start because it waits for user input.




Testing the charger with 2500 volt and 5000 volt between mains and low volt side, did not show any safety problems.





Conclusion



The display on this charger is very nice, but it looks like the mAh values are slightly low. Generally the charger has a nice charge curve and a good termination for LiIon, for NiMH it is often a bit slow to terminate, but it did not miss any termination during my test.

The result must be that it is a good charger.





Notes



Charger was supplied by everbuying.net for review.

Here is an explanation on how I did the above charge curves: How do I test a charger
Read more about how I test USB power supplies/charger