Charger Panasonic BQ-CC55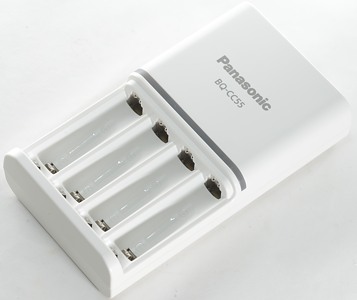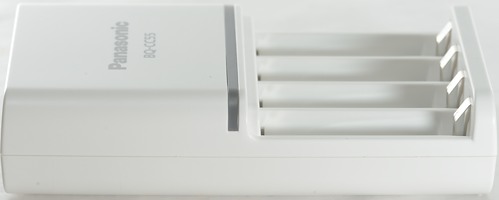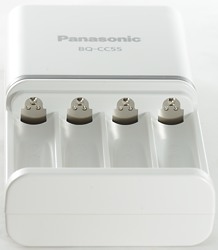 Panasonic has a line of NiMH chargers, some are fast and smart, others dumb. This one here is fairly fast and smart charger.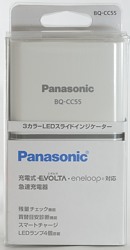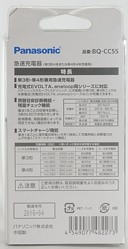 I got the charger in a transparent plastic box.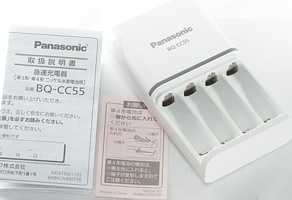 The pack included the charger and a instruction sheet.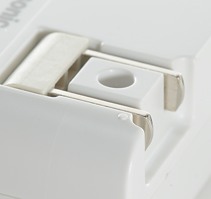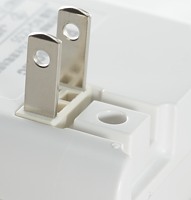 The charger has a foldable US plug.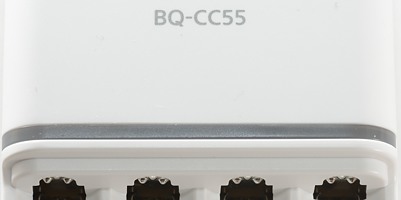 The status indicators for each slot is placed in a single line about the slots.





They can show multiple colors:
Red: Battery is nearly empty
Yellow: Battery is partly charged.
Green: Battery is nearly fully charged.
Off: No battery or battery is fully charged.
Flashing yellow: Battery is nearly worn out.
Flashing red: Error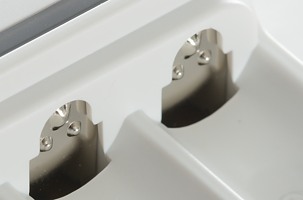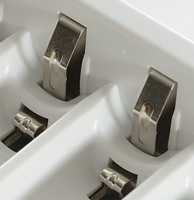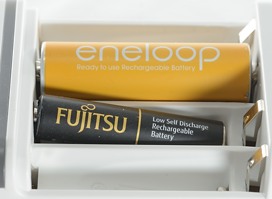 The charger has the typically two level slots used for AA and AAA batteries.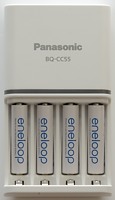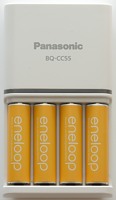 Measurements charger
When not powered it will discharge the battery with below 0.03mA
If the charger detect an error the red led for that channel will flash fast.
Charge will restart charging after power loss, or battery insertion.
Power consumption when idle is 0.3 watt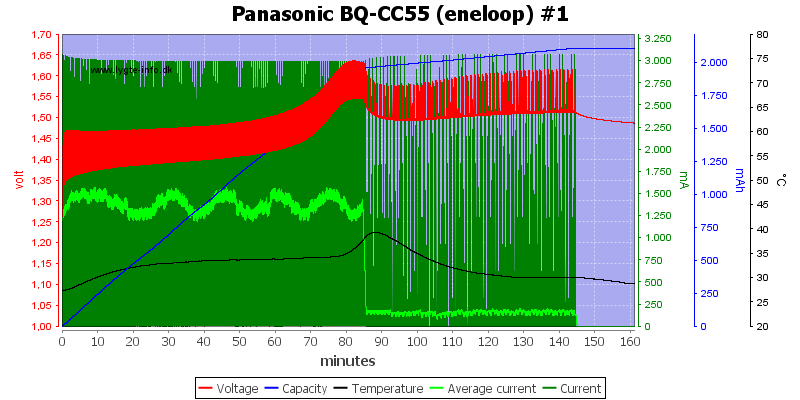 The charger uses a -dv/dt termination and has a 1 hour top-off charge at around 140mA.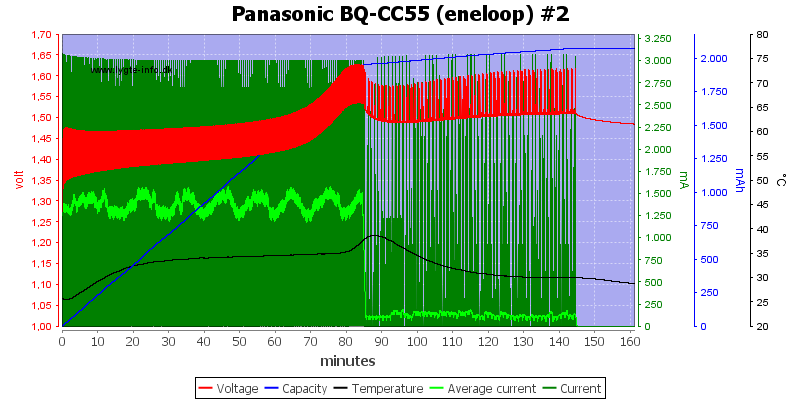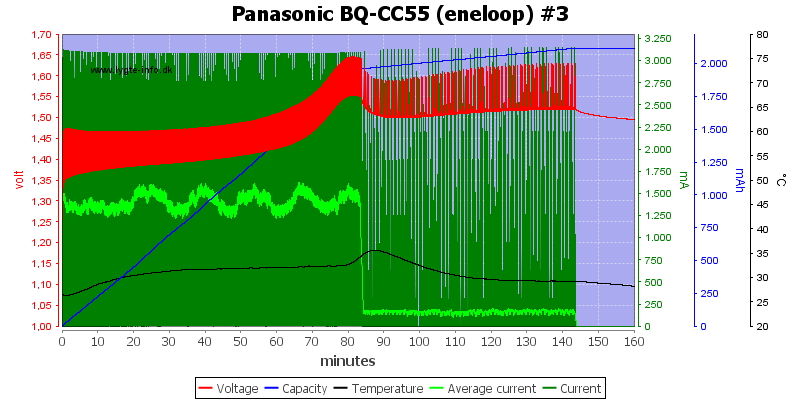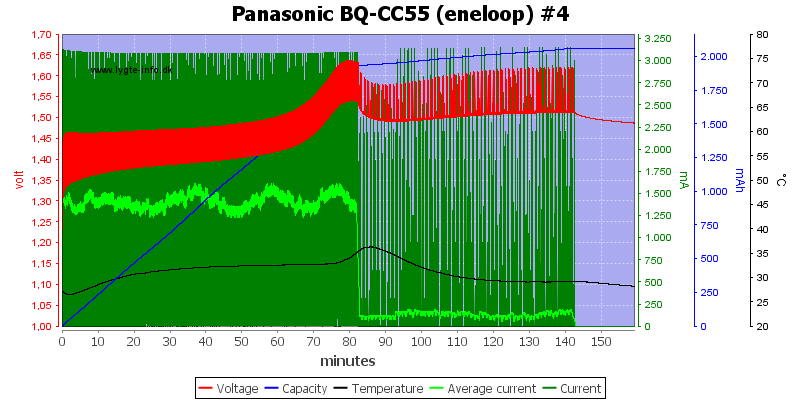 The 3 other slot looks the same.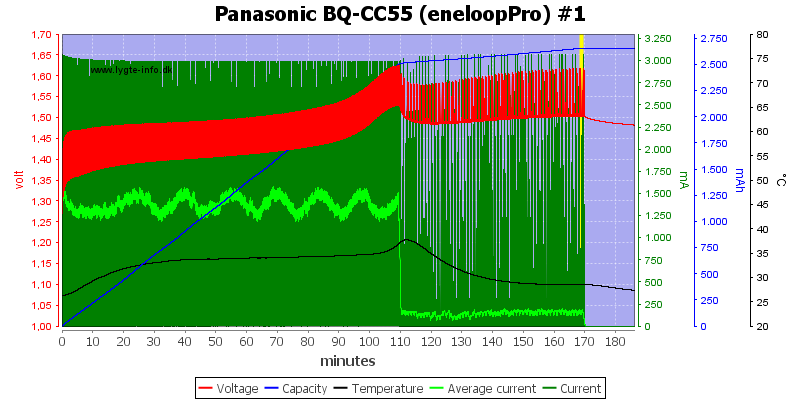 This cell also has a -dv/dt termination.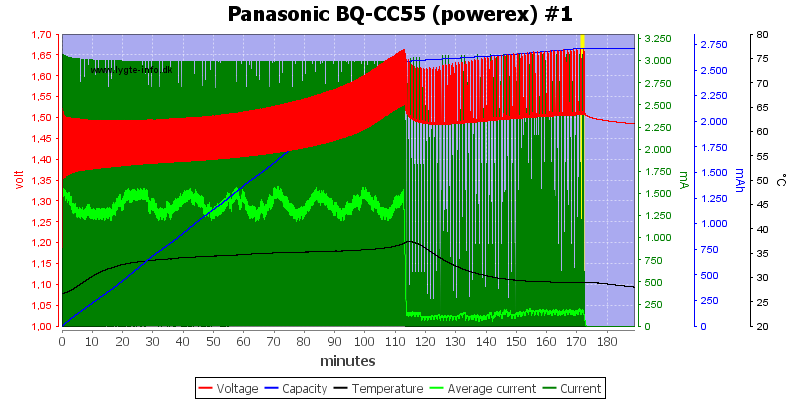 Here it looks more like a voltage termination, but as can be seen on the temperature the cell is full and get stuffed a bit extra with the top-off charge.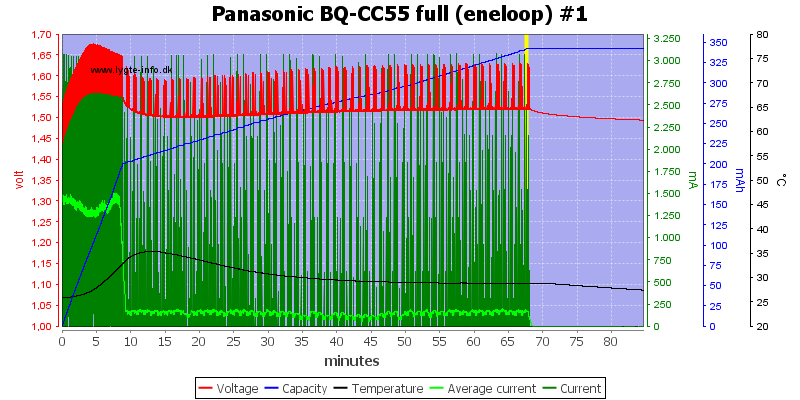 For a -dv/dt charger it is fairly fast at detecting a full cell.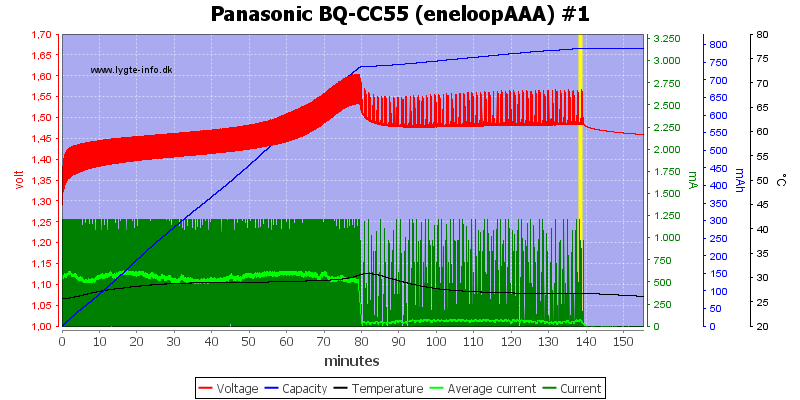 The AAA is charged fine also and the top-off charge is reduced to about 50mA




With four batteries the charger current goes down, but not the top-off current.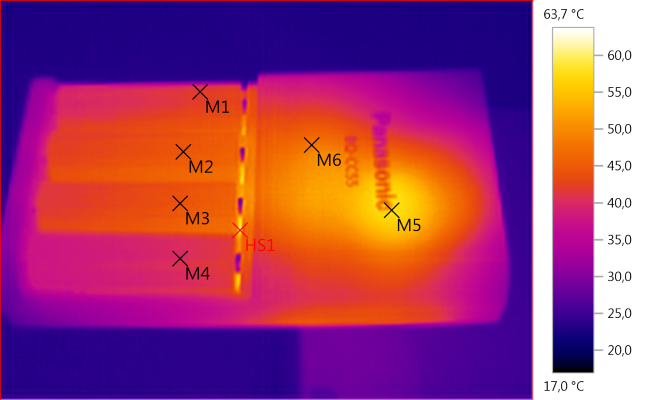 M1: 41,9°C, M2: 44,8°C, M3: 44,2°C, M4: 40,3°C, M5: 56,9°C, M6: 48,2°C, HS1: 63,7°C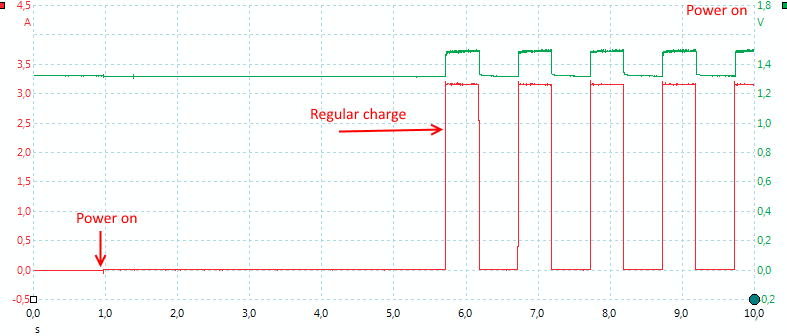 When turned on the charger plays with the lights, before starting to charge, this takes nearly 5 seconds.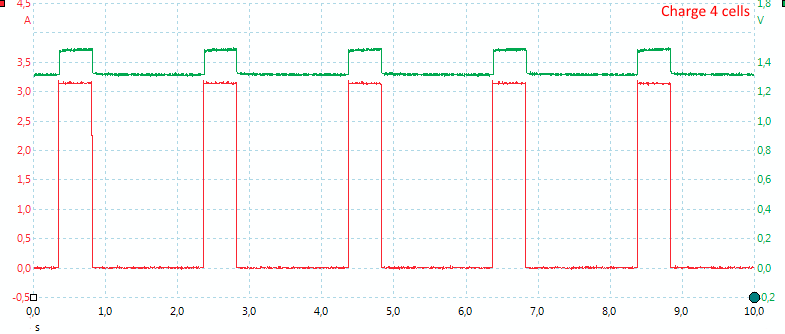 With 3-4 cells the duty cycle is changed, removing the extra cells will not change the duty cycle again.
It looks like the charger has one 3A charging circuit and will switch it between 2 or 4 channels, depending on number of batteries.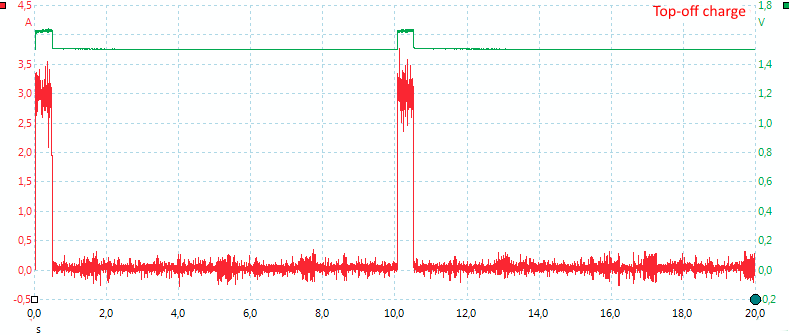 The top-off charge is 0.44s pulses each 10 seconds at 3A, this make the current 130mA


Testing with 2830 volt and 4242 volt between mains and low volt side, did not show any safety problems.





Conclusion



This is one of the better Panasonic chargers, it is a bit critical with old batteries, probably due to the fairly high charge current.

The conclusion must be that it is a fairly good charger.





Notes



Here is an explanation on how I did the above charge curves: How do I test a charger