Ravpower RP-BC015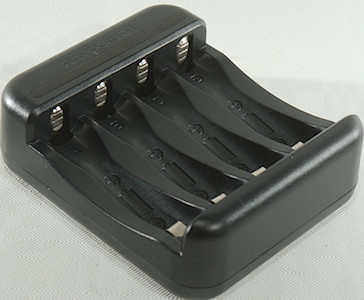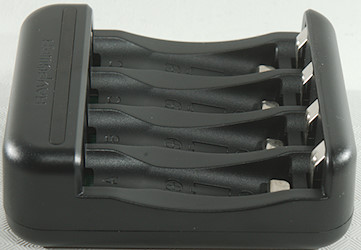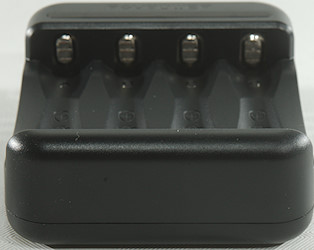 A four slot NiMH only charger from Ravpower that is USB powered.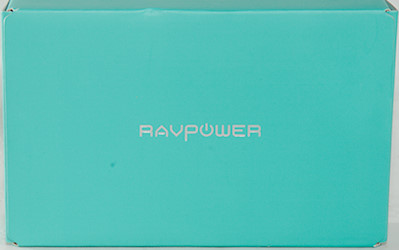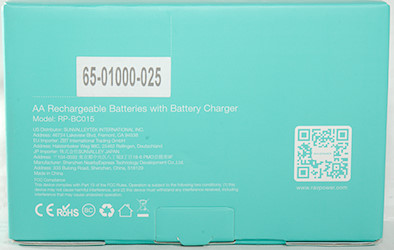 The charger was in a cardboard box without much information.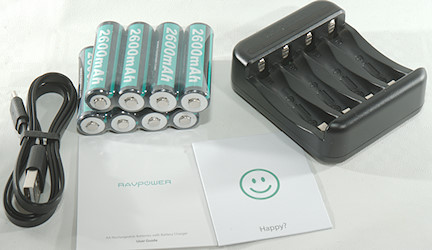 The box included the charger, a USB cable (Flat type), a instruction sheet and 8 AA NiMH batteries.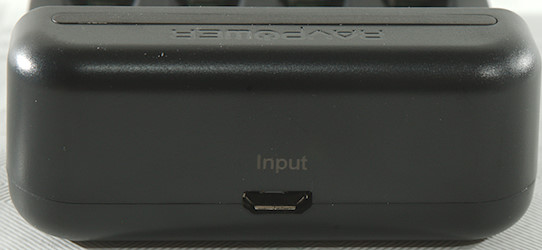 The charger has a micro USB input. It only uses 5V and the supplied cable is with a USB-A plug in the other end.





There are no buttons, only a fairly dim led for each slot. The leds is red while charging and green when the battery is full.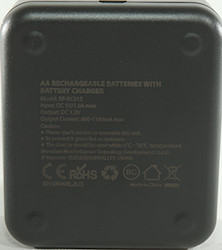 The charger has specifications on the back.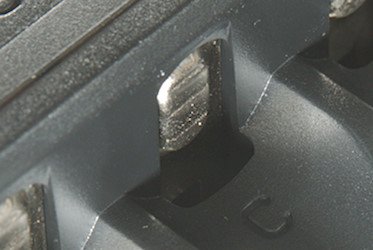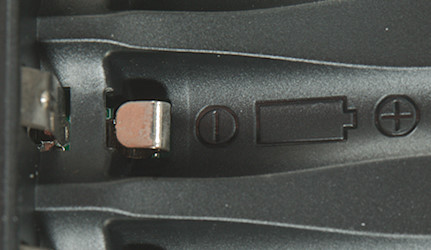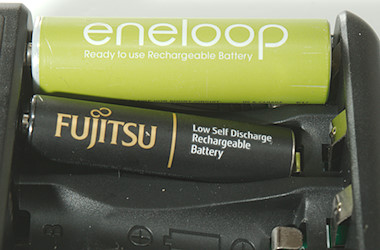 The connection are the common two level style for AA and AAA batteries.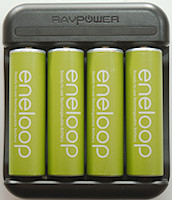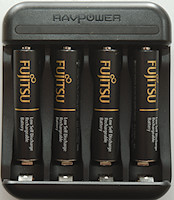 Measurements
Below 0.8V the battery is assumed to defect and the red indicator blinks.
Power consumption when idle without batteries is 28mA from USB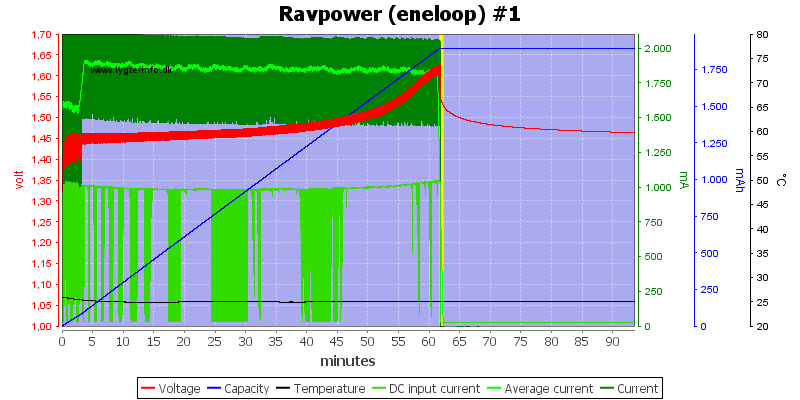 With a single battery the charger current is nearly 2A, it looks like it terminations on voltage and there is no top-off or trickle charge.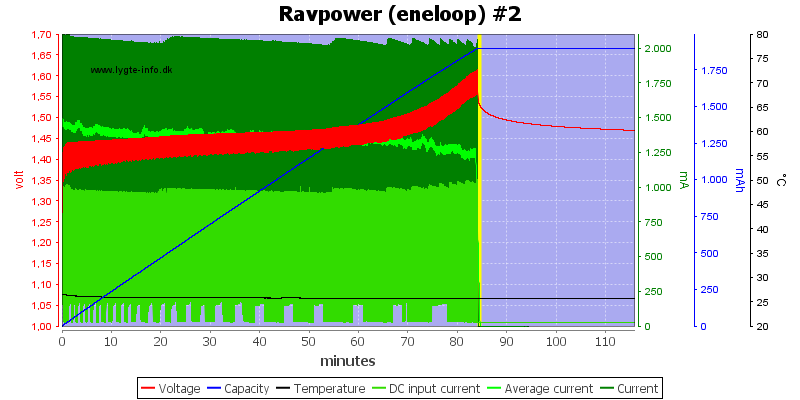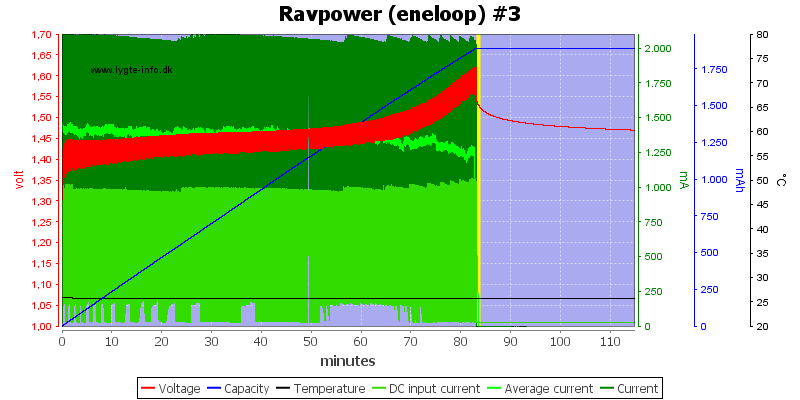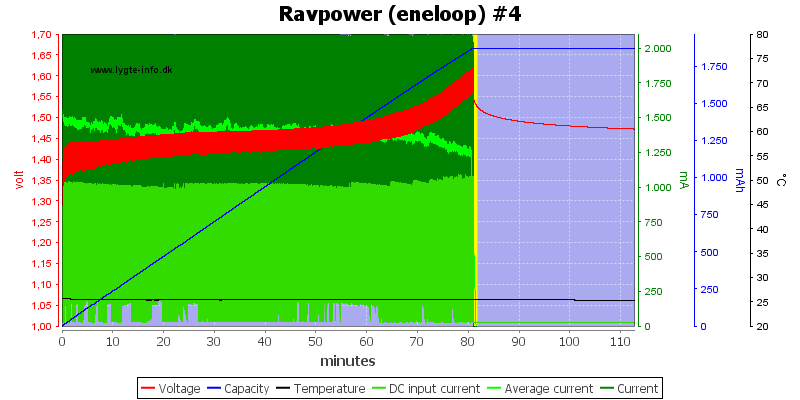 The 3 other slots are similar, but for some unknown reason I have a lower charge current in them.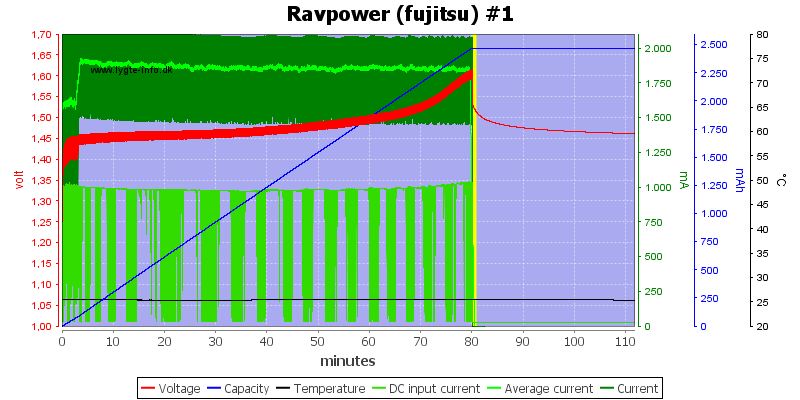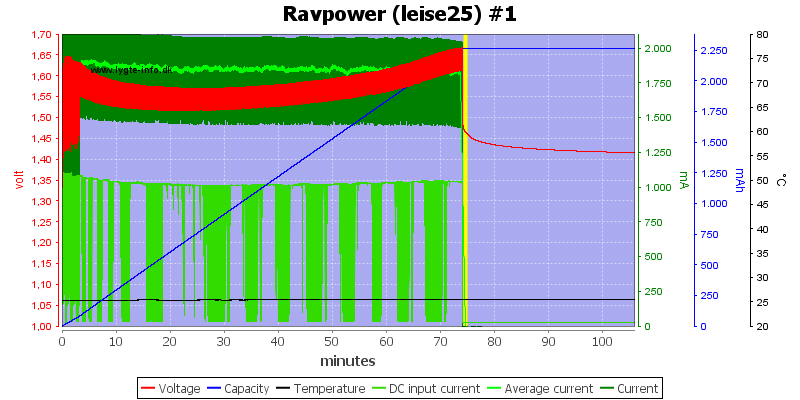 The 3 high capacity cells are charged fine, but the curves make me doubt the termination is just voltage, the charger may be smarter than that.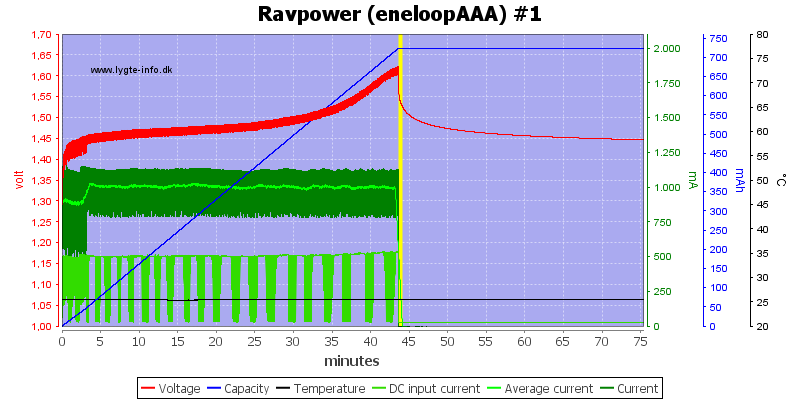 With AAA batteries the current is reduced to 1A, again the charging looks fine.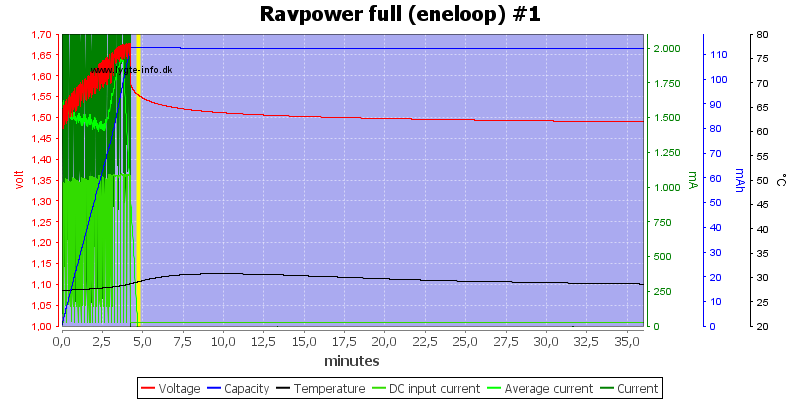 A full cell is detected in about 5 minutes, this is fairly fast.




The charger was not that happy about a weak charger or long cable (The leds where not stable). It charged the batteries fine enough, but the termination was a bit slow.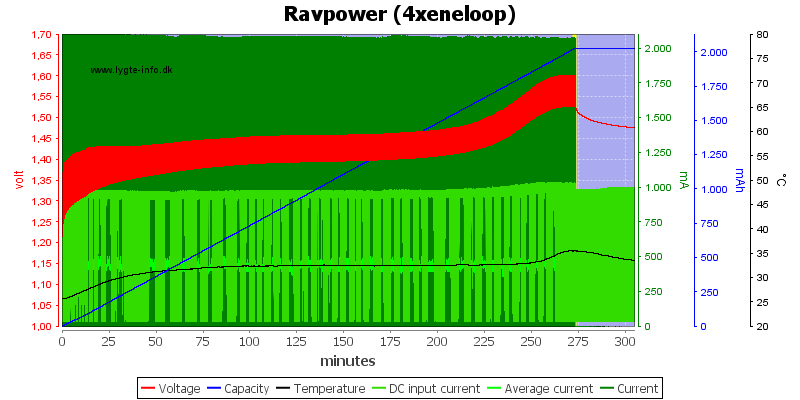 With full power input the charger uses 0.5A charging current for all four batteries.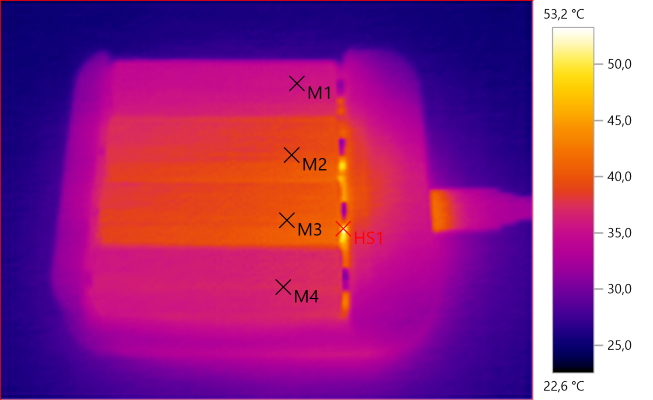 M1: 35.6°C, M2: 39.4°C, M3: 40.4°C, M4: 37.1°C, HS1: 53.2°C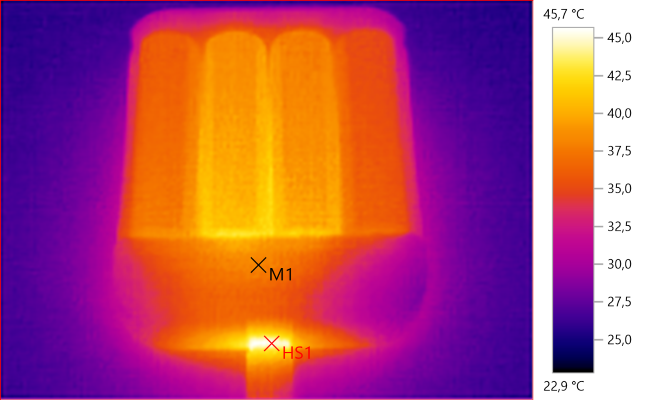 M1: 38.0°C, HS1: 45.7°C





The charger is starts in about 2 seconds when power is applied.





The charger only has 1 charge circuit and will switch it between the slows. With one slot in use it will get all the charge current.







With more slots in use the charge current will be distributed between the slots.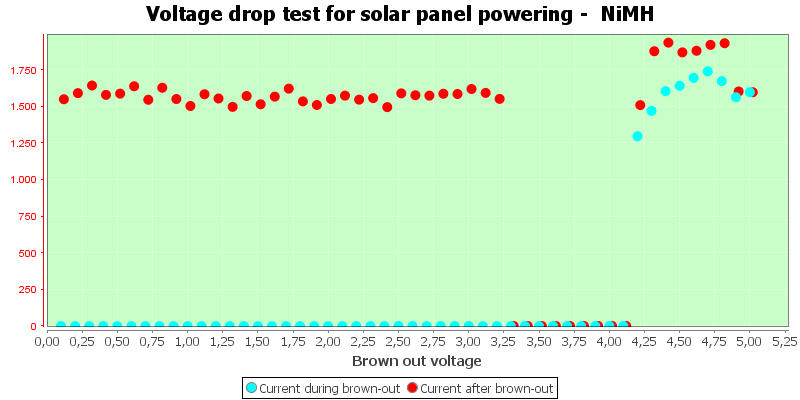 The charger will not work reliable with a unstable voltage.





Conclusion



This is a compact charger with a total of 2A charge current, that is distributed between the batteries in the charger. This means a single battery will be charged fast and four batteries will take four times as long.

It passed all my test without any trouble, this makes it a good charger.





Notes




Ravpower batteries review

Here is an explanation on how I did the above charge curves: How do I test a charger

My USB charger tests