Charger Skilhunt M2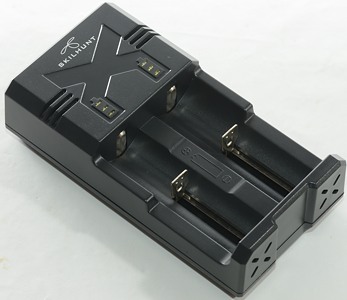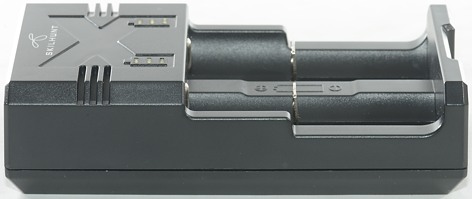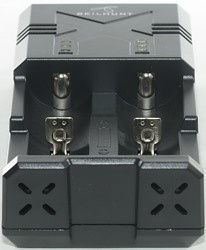 Skilhunt usual sells flashlights, but has recently started on chargers. This charger is a universal 2 channel charger that can handle LiIon and NiMH batteries of varying sizes.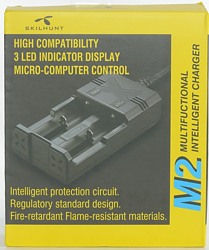 I got the charger in a cardboard box with lots of information on.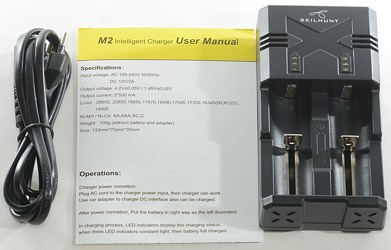 The box contains the charger, a mains cable and a instruction sheet.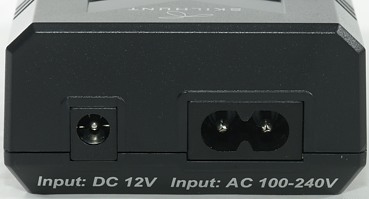 The charger has a mains input connector with universal rating (100-240VAC 50/60Hz) and a barrel connector for 12V input.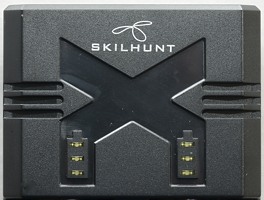 The user interface is only a couple of leds: 3 for each slot. While charging they will show the charger state and one will flash, when finished all 3 will be steady lit.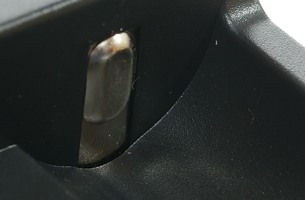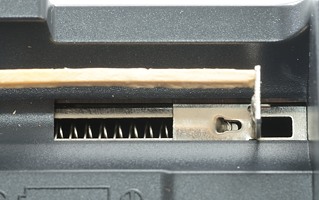 The charger uses the common slider construction and will handle batteries from 30.5 mm to 70.4 mm, this means most cell except some very long protected 26650.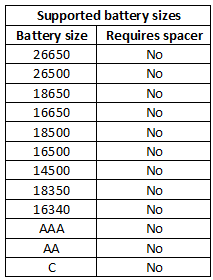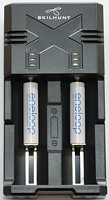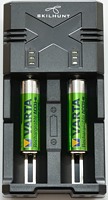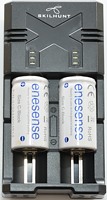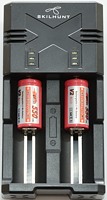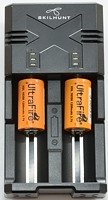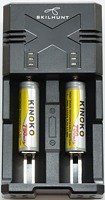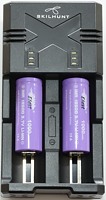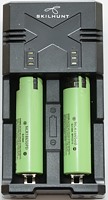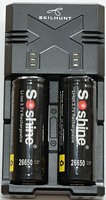 The Soshine cell above was a very tight fit.





Measurements



Power consumption when idle is 0.3 watt
Will charge LiIon with 0.3mA when they are full.
Will discharge LiIon batteries with 1.4mA when not powered.
Charger will not restart if voltage drops.
Charger will restart charging after power loss, or battery insertion.
When battery voltage is below 0.2 volt the charger will report error and charge with 1.5mA
Between 0.2 and 2 volt the charger assumes NiMH
Above 2 volt the charger assumed LiIon.
LiIon


This looks like a good CC/CV charge curve with about 60mA termination.
Due to the pulsing I would expect it to be simulated CC/CV, but it is not obvious on the curve.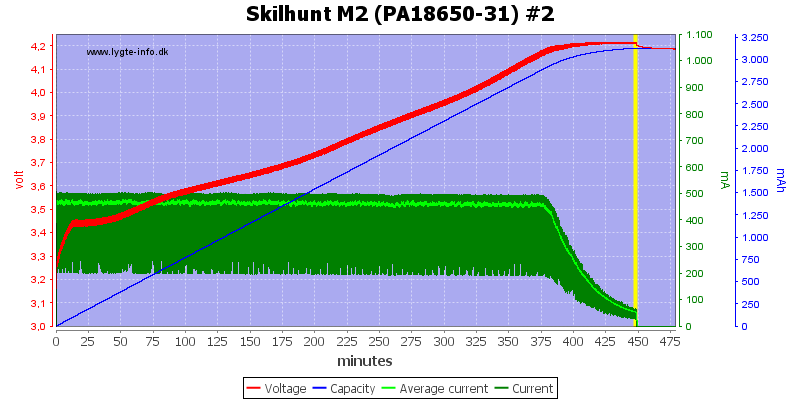 The other channel looks the same.




These two cells are also handled fine.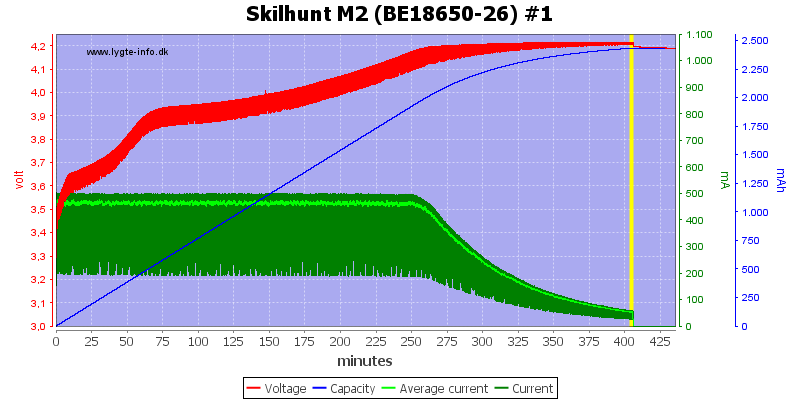 The older cell is also handled fine.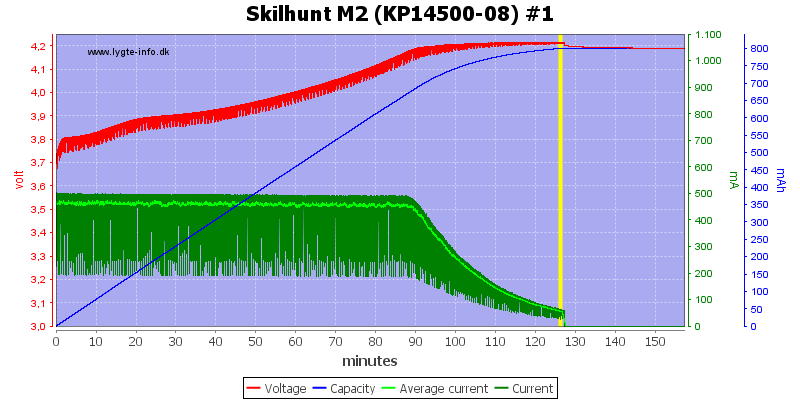 The smaller cells charge is no problem with 0.5A charge current.




Two cells with mains power.




Two cells with 12V power, the charger is slightly cooler.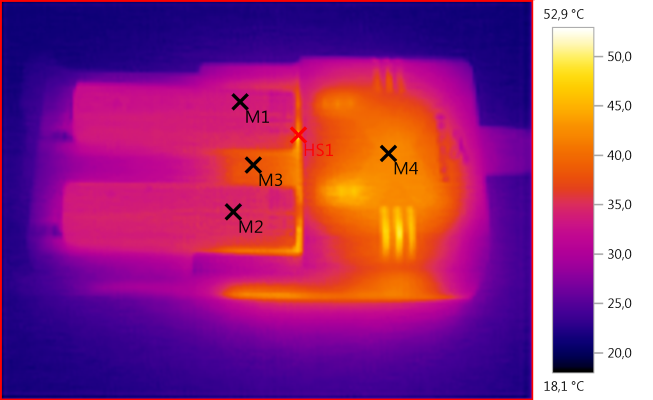 M1: 33,7°C, M2: 35,0°C, M3: 38,1°C, M4: 42,0°C, HS1: 52,9°C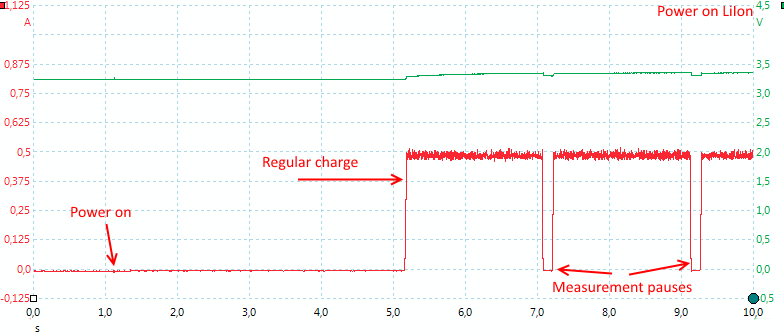 The charger needs about 4 seconds to start and it is pulsing the current.





NiMH






It looks like the charger terminates on voltage and a little bit early, without a top-off charge this means the battery will not be full charged.




The same on the other slots.




The Pro and XX cells has the same problem.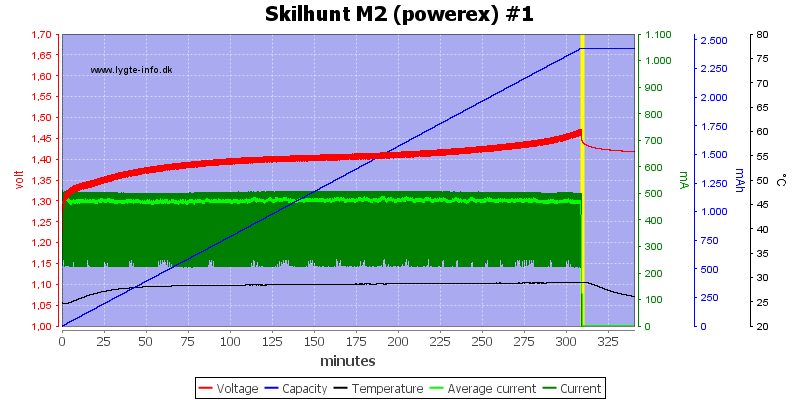 A new powerex cell, it is also terminated early.




Same with the AAA cell.




Terminating on voltage, it can detect a full battery fairly fast.




There is no problems charging two batteries.




With 12V the charger is slightly cooler and it can be seen that it uses below 0.3A from 12V.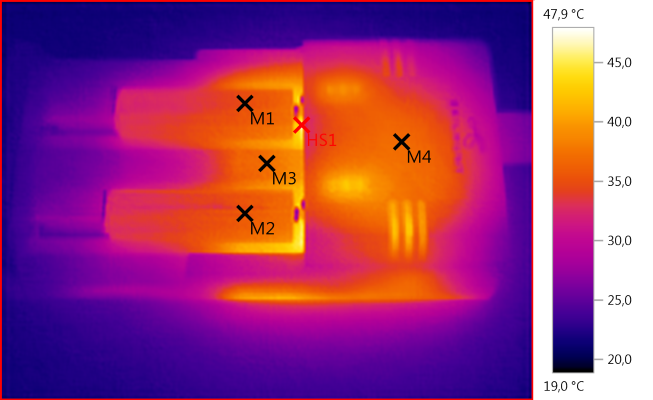 M1: 34,8°C, M2: 35,8°C, M3: 37,3°C, M4: 36,9°C, HS1: 47,9°C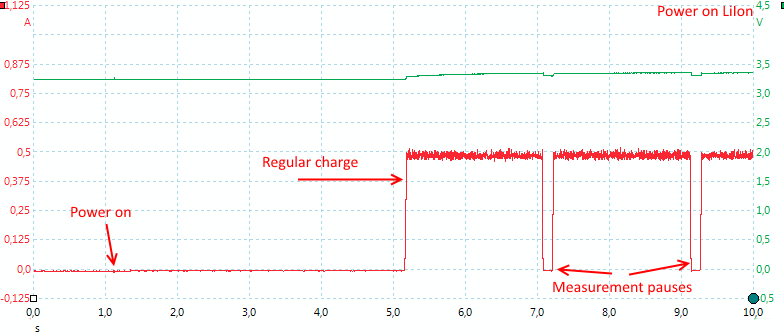 With NiMH the start up time is also about 4 seconds.





Mixing LiIon and NiMH



One LiIon and one NiMH cell.




Measuring voltage and current on LiIon and temperature on NiMH. The result looks good.




Measuring voltage and current on NiMH and temperature on LiIon. The result also looks good here.


Testing with 2500 volt and 5000 volt between mains and low volt side, did not show any safety problems.






Conclusion



The charger is very simple to use: Just put the battery in and wait.
NiMH may be a few percent below rated capacity due to the voltage termination, but is has one advantage over -dv/dt: the batteries stay cool during charge.

This is a good charger.





Notes



The charger was supplied by Skillhunt for a review.

Here is an explanation on how I did the above charge curves: How do I test a charger
Read more about how I test USB power supplies and chargers