Varta Mini Charger 57646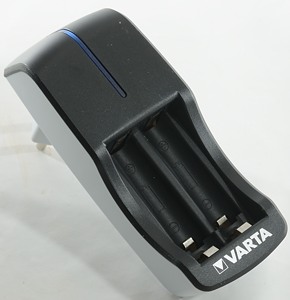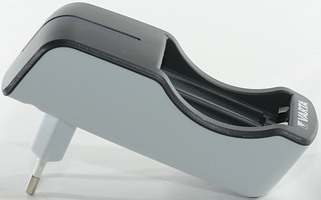 One of Vartas simplest and dumbest chargers.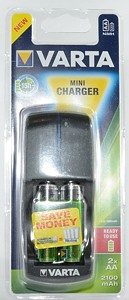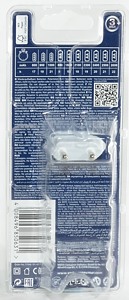 I got the charger in a blister pack.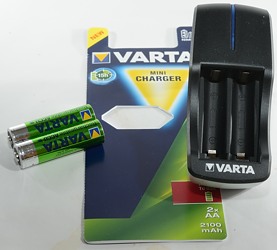 The pack contained the charger and two 2100mAh AA cells. The user guide is printed on the inlay paper in the pack.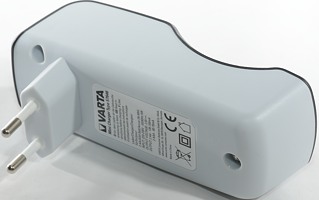 This model charger is with EU plug and only for 220-230VAC. Due to the weight of this charger and the rather high standby power consumption I expect it has an old fashion iron core transformer.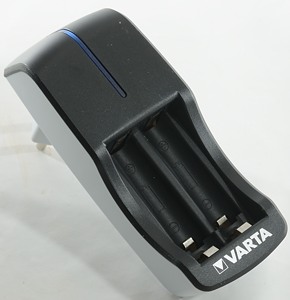 The charger has one blue status led, it will light up when the charger is charging, i.e. when there is two batteries in the charger. The charger will never terminate, you have to keep time and remove the batteries when they are full.





To help with that the manual (i.e. the inlay) contains this charge time specification.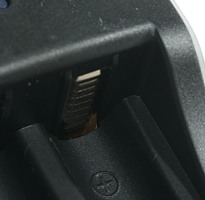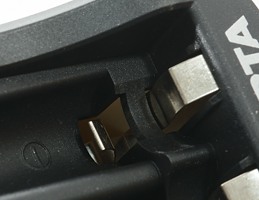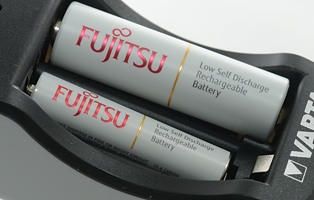 The charger has the typically two level slots used for AA and AAA batteries, only one type must be charged at a time.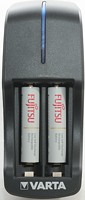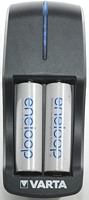 Measurements charger
Power consumption when idle is 1.5 watt
Charger can only charge two cells at a time.
Charger weights 126 gram
Charge will restart charging after power loss, or battery insertion.


Very slow charging and no termination.




Even slower charging and again no termination.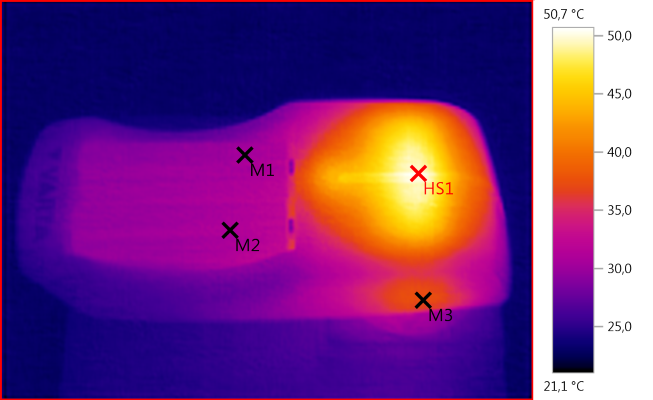 M1: 30,4°C, M2: 31,1°C, M3: 37,2°C, HS1: 50,7°C
The batteries stay cool during charge, as expected with this low current.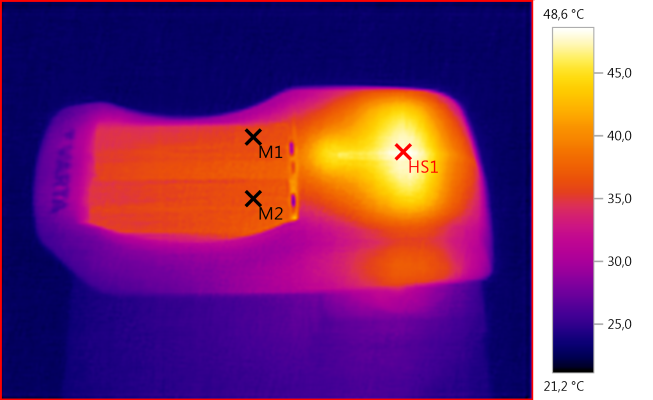 M1: 36,1°C, M2: 36,5°C, HS1: 48,6°C
When charging is finished, the cooking part starts, but temperature is fairly low die to the low current.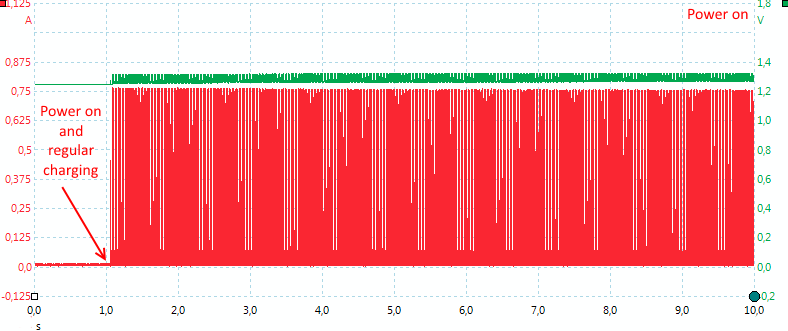 There is no delay from power is applied until the charger starts charging.




Zooming in on the above waveform it can be seen that it is a single rectified 50Hz, no smoothing or anything. This charger is just a small transformer, a diode and a resistor. I expect the low level bump is related to the blue led.


Testing with 2500 volt and 5000 volt between mains and low volt side, did not show any safety problems.





Conclusion



A very simple charger, it can be used for cells that is rejected by smart chargers, but it is a bad idea to use it for any working LSD (Low self discharge) cells. The 15 hours specified on the package is only valid for low capacity cells, higher capacity need more time and you have to remember the time. Also remember that it only charges two cells at a time, a single cell will not work.





Notes



Here is an explanation on how I did the above charge curves: How do I test a charger