Charger Xtar MC6 II Queen Ant II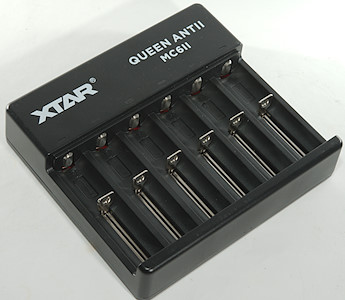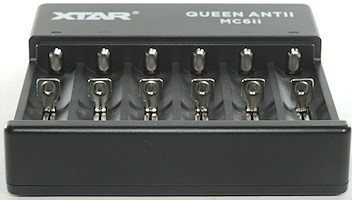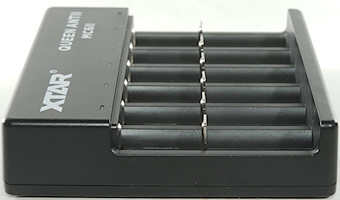 Xtar has updated the Queen Ant charger from dual usb input to power supply input and with all slots delivering the same current.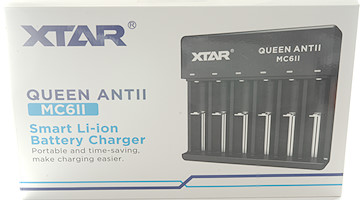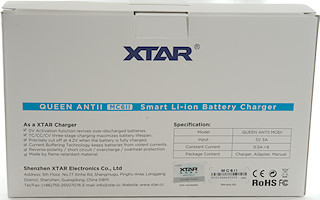 The cardboard box lists lot of specifications, battery types and features.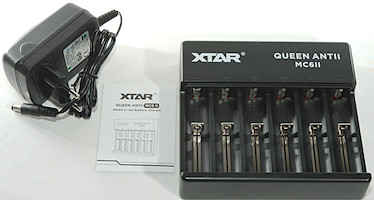 The box contains the charger, a power supply and a instruction sheet.





The charger has a barrel connector input for 5V 3A.





The only user interface is 6 leds, one for each slot, they are red while charging and green at all other times.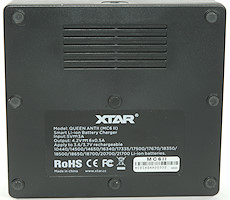 The supported batteries are listed on the bottom of the charger.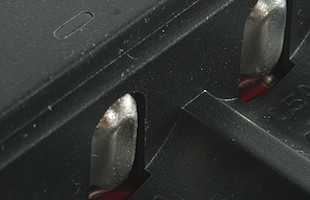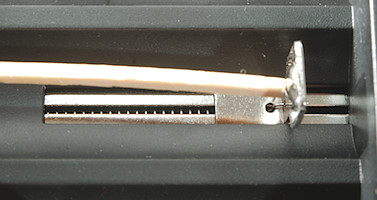 The slots uses the usual construction and works well. They can handle batteries from 31mm to 72 mm long.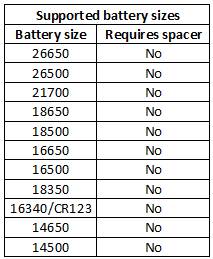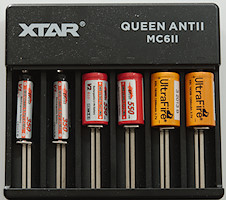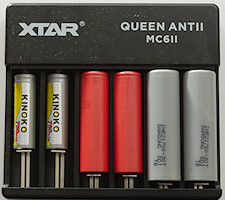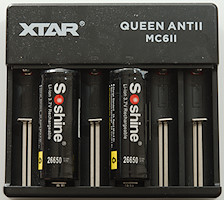 The charger can only handle two 26xxx battery at a time.
The charger can easily handle 70 mm long batteries, inclusive flat top cells.





Measurements



Discharges with less than 0.02mA when not connected to power
Between 0V and 2.8V it will charge with 50mA
Above 2.8V it will apply regular charging.
Will restart if battery voltage drops below 4.06 volt.
Charge will restart charging after power loss,
Inserting a nearly full battery will not start charging.
Power consumption is 0.2 watt when idle.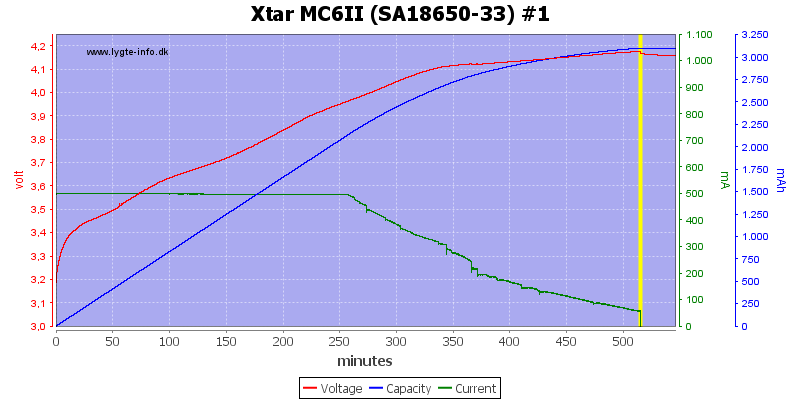 This is a nice CC/CV voltage charge curve with a termination current about 60mA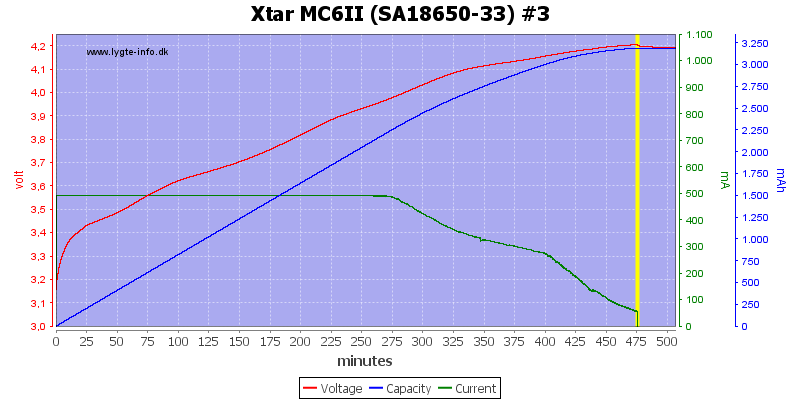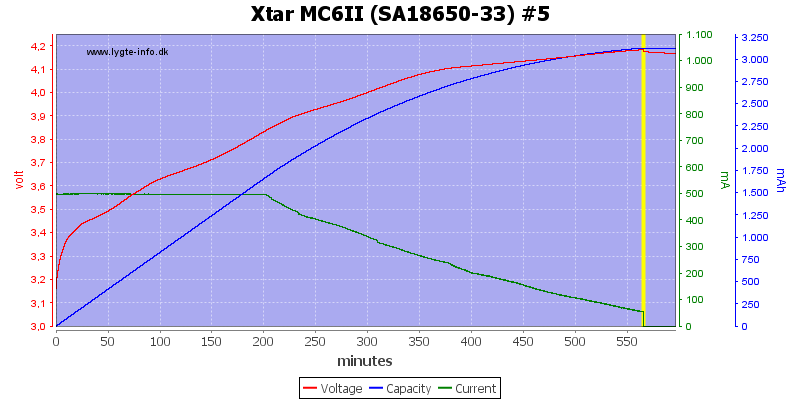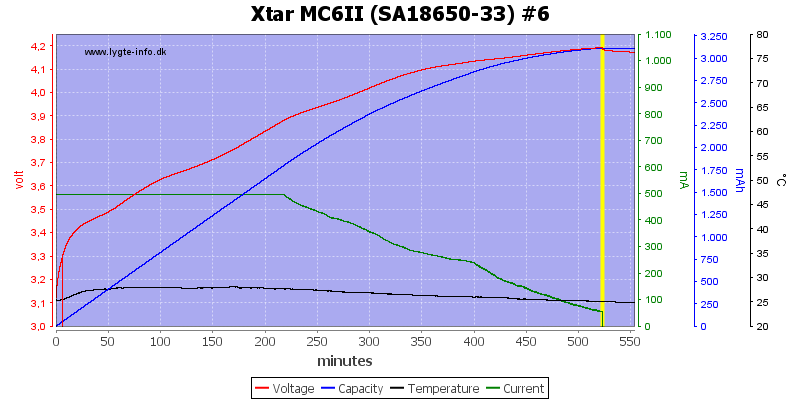 The other slots looks similar.




The old cell is also handled nicely.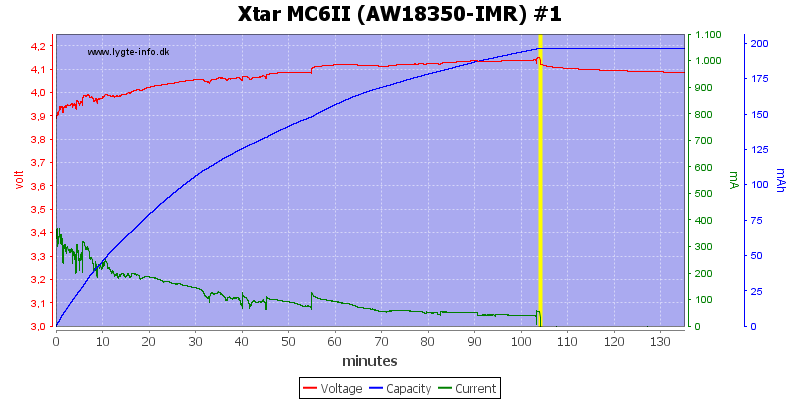 With the worn down cell the charger drops to a low CV charge current. The final voltage is slightly on the low side.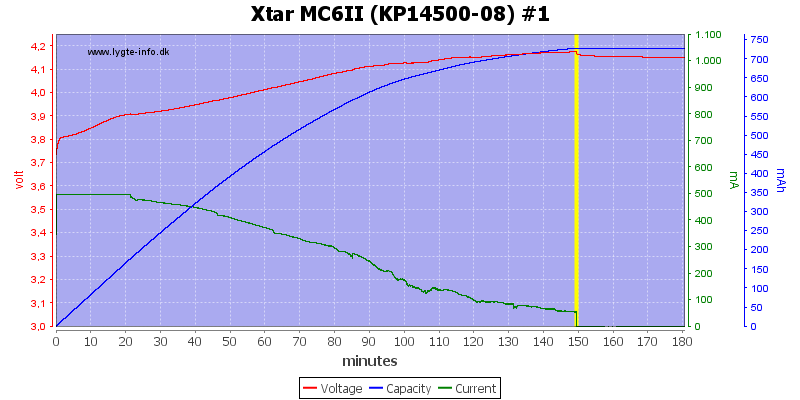 This cell is better and is charged perfectly.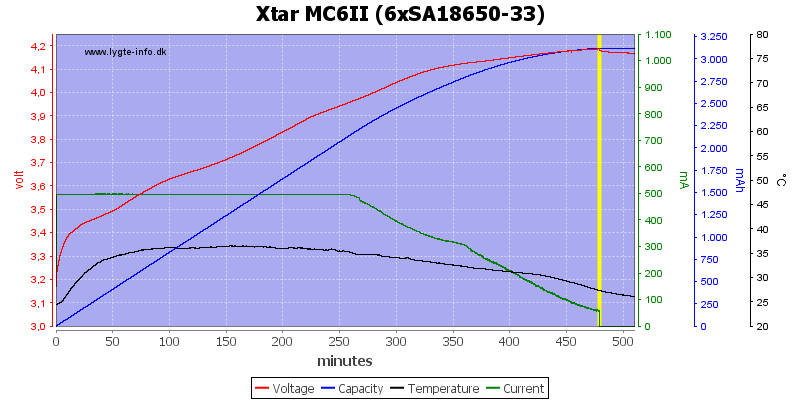 The charger do not have any problems with 6 cells at a time.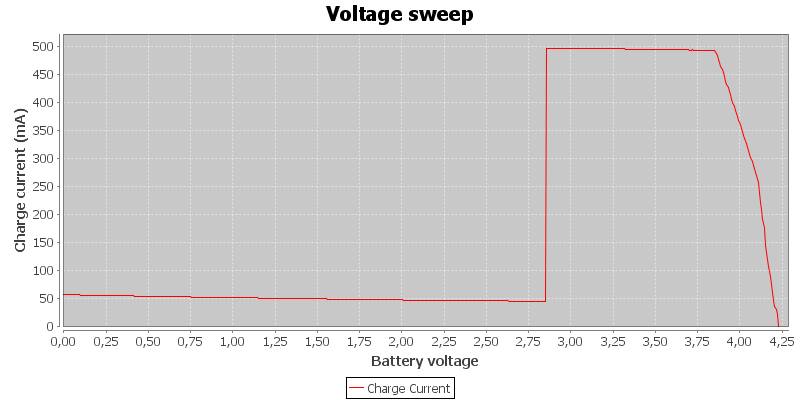 The charge circuit is this charger is fairly simple and I could do a voltage sweep to show when it charges.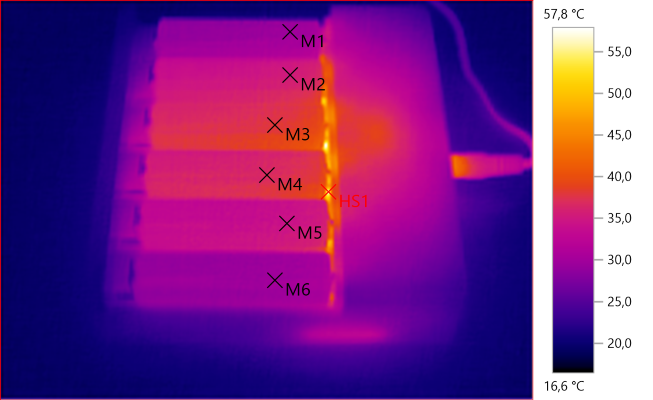 M1: 29,7°C, M2: 35,3°C, M3: 38,1°C, M4: 37,0°C, M5: 34,5°C, M6: 30,0°C, HS1: 57,8°C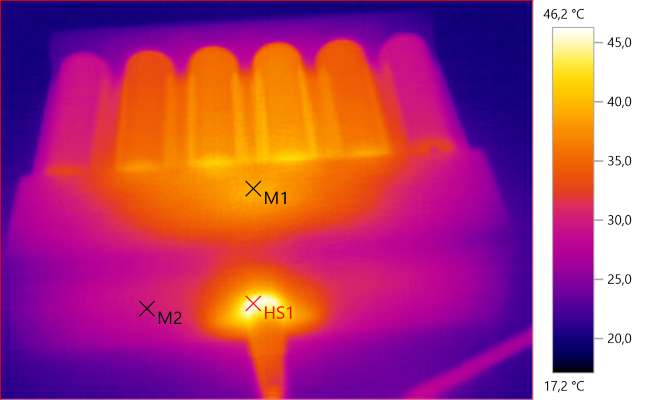 M1: 39,1°C, M2: 29,7°C, HS1: 46,2°C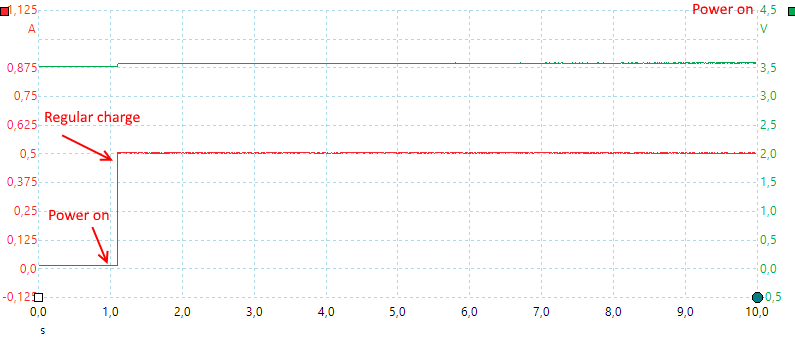 This charger has a simple charge circuit that will start very fast and not do anything, but charge.






Conclusion



This update to the charger has made it a very simple charger to use: Put batteries in any slot and wait. The waiting can be a bit long, but that is the price to pay for the simplicity.

I will call it a good LiIon charger.





Notes



The charger was supplied by a Xtar for review.

Here is an explanation on how I did the above charge curves: How do I test a charger