Charger Yonli Q1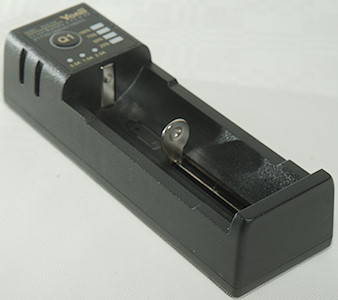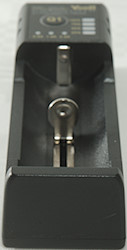 This is a single cell USB powered charger with 3 current settings.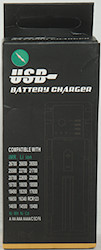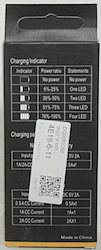 The charger comes in a cardboard box with specifications on it.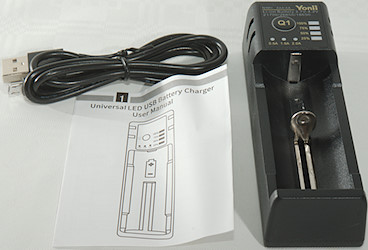 The box contained the charger, a USB cable and a instruction sheet.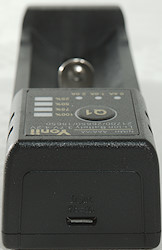 The charger is powered from a micro USB connector.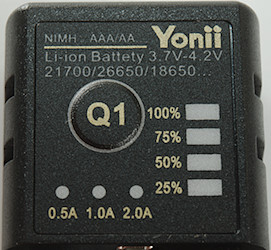 There is a couple of leds on the charger and a single button.
Press the button to change LiIon charge current.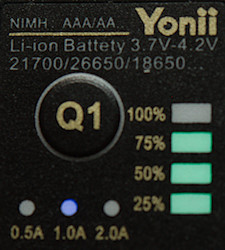 Leds during charge, the four % leds are animated.





The charger has specifications on the back, but they are not easy readable.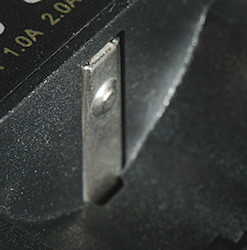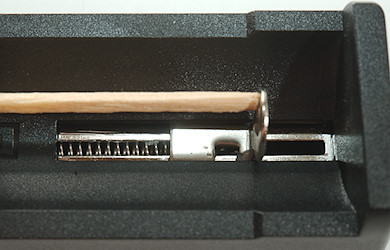 The battery slot is the standard slide construction. That works from 33mm to 75.3mm, this is basically all battery sizes.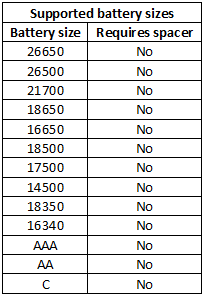 The charger can handle 75 mm long batteries including flat top cells.





Measurements




LiIon batteries will be discharge with 4mA when charger is unpowered.
Charge current for LiIon can be changed at any time.
Charge current for NiMH is ignored and charger always uses 0.5A
Below 2 volt the charger assumes NiMH, above LiIon
Charger will always charge, there is no termination.
Idle current from USB is 11mA
LiIon charging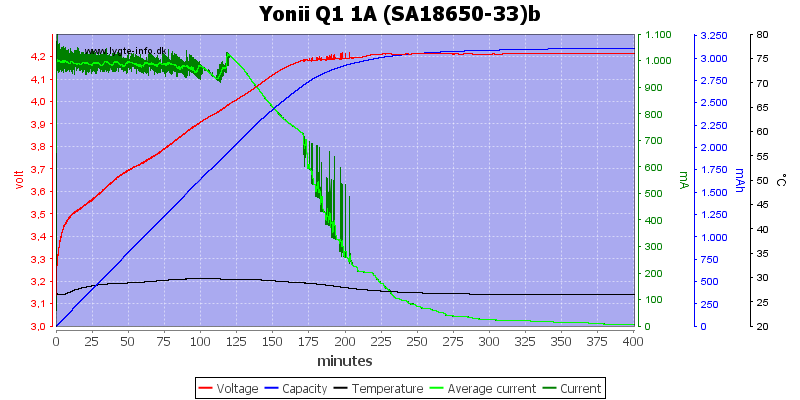 The charger uses some sort of CC/CV charge curve, but it do never really terminate charging.




Same curve as above, but with input current added.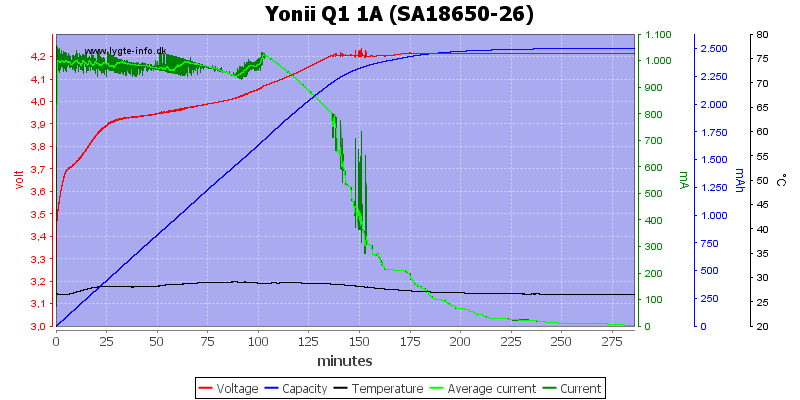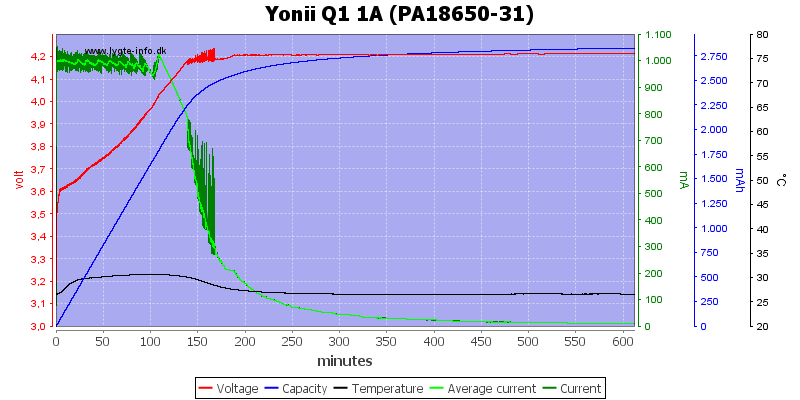 These batteries are similar. It looks like the current regulation has a tendency to go into oscillations when it reduces the current, it do not affect the charge.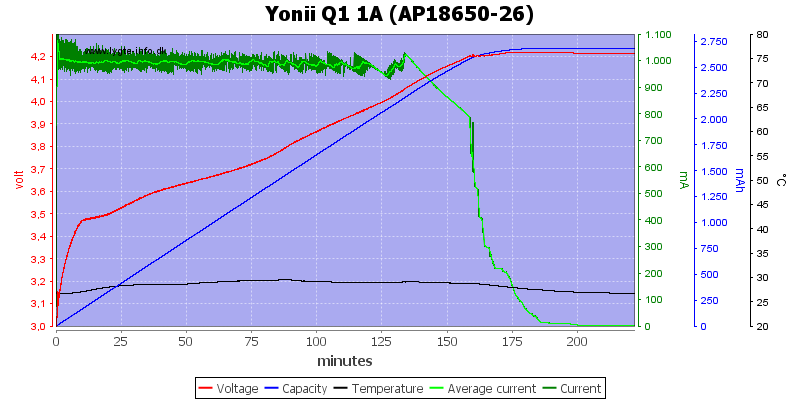 Again the curves are similar and there is no real termination.




It is similar with lower charge current.




This 14500 battery gets completely filled and more.




The same for this old and worn down cell.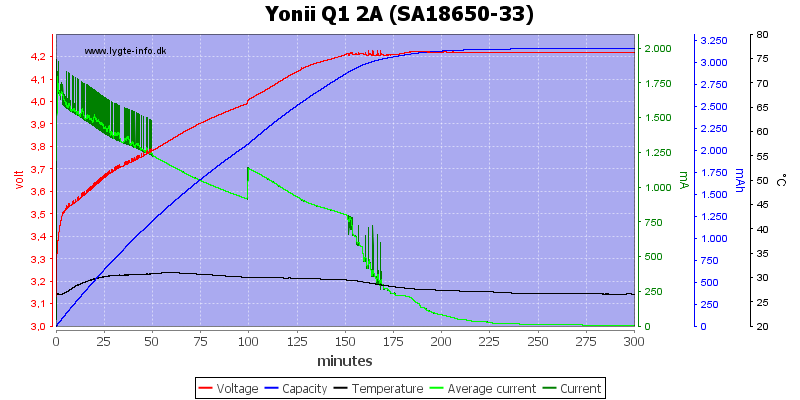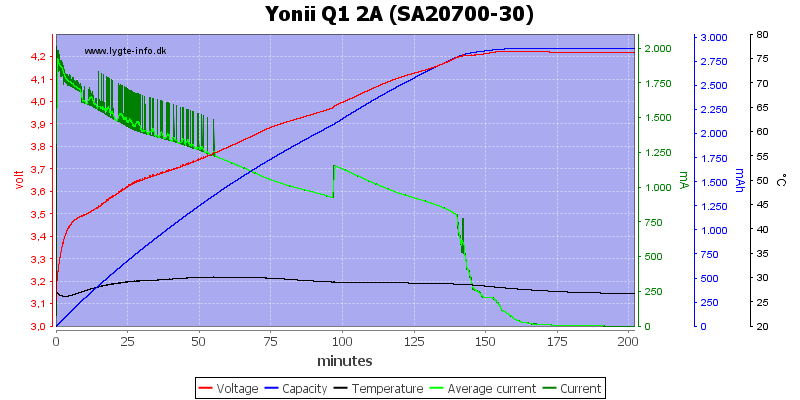 At 2A the charger starts at 2A, but the charge current is not maintained.




Simulating a long cable or weak charger with a 0.5ohm resistor did not prevent the charger from working.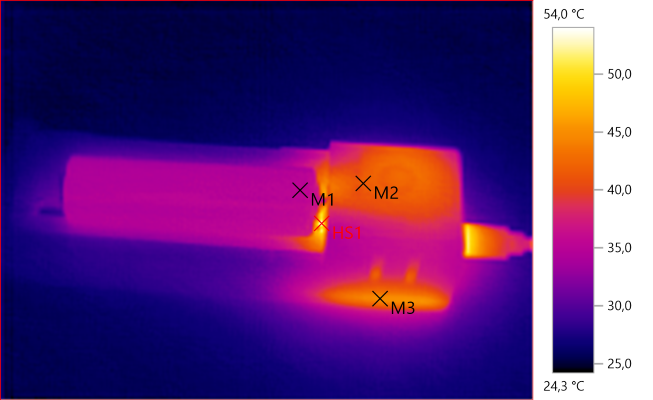 M1: 35.4°C, M2: 41.7°C, M3: 44.9°C, HS1: 54.0°C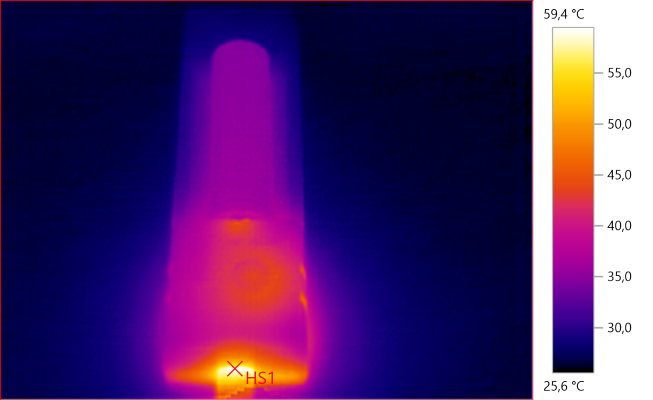 HS1: 59.4°C




The charger is fairly slow to start.





The charge current can be changed at any time.




The charger will drain about 4mA from a LiIon battery, until it is down to 2.5V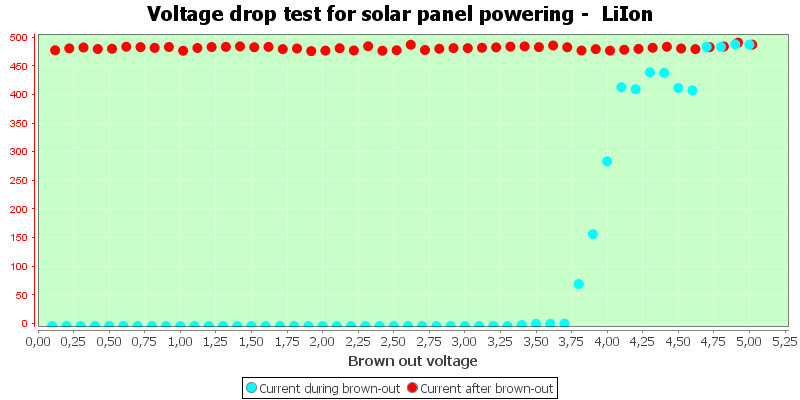 The charger has no problems with an unstable supply, it recovers nicely.





NiMH charging






It looks like NiMH charging is some sort of constant voltage charging. In this case it works fairly well. The 1A charge current is rather low at 0.5A




With this older cell it do not work at all.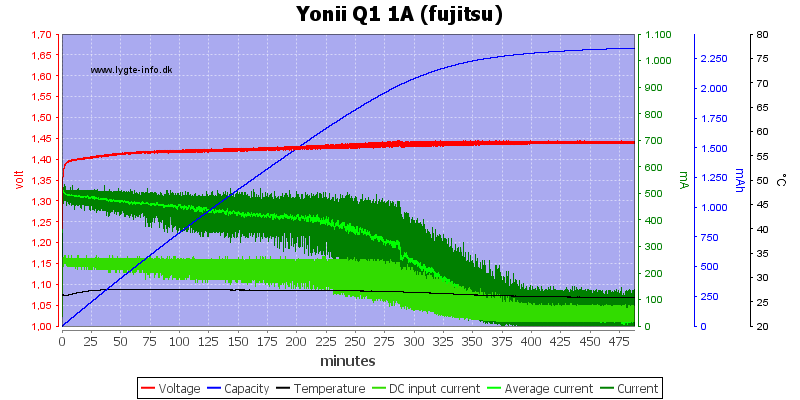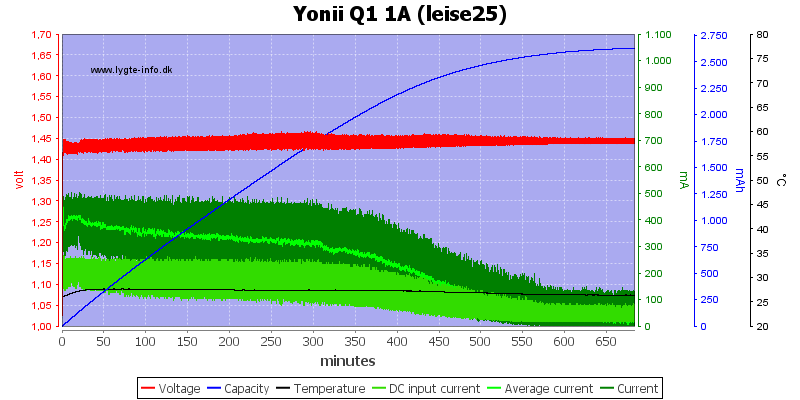 With these two batteries is works.




There is no difference between the 0.5A and 1A current setting, charger always uses 0.5A for NiMH.




The same with the AAA cell.




And also with a full cell.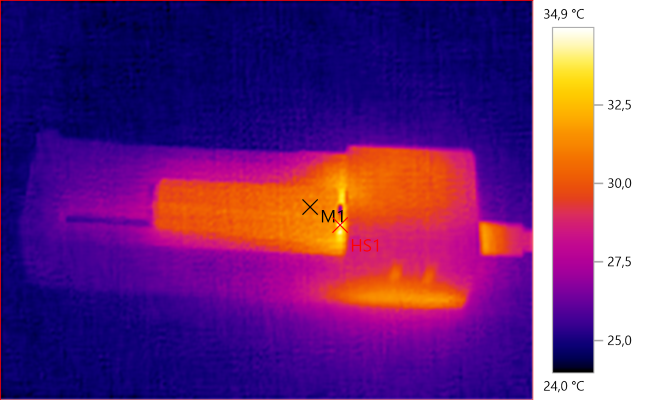 M1: 30.9°C, HS1: 34.9°C





The charger is slightly slower to power on with NiMH, but still fairly fast. It uses pulsing charging.





1A charge current selected, the current is 0.5A. This is a never battery than above and the current variation is smaller.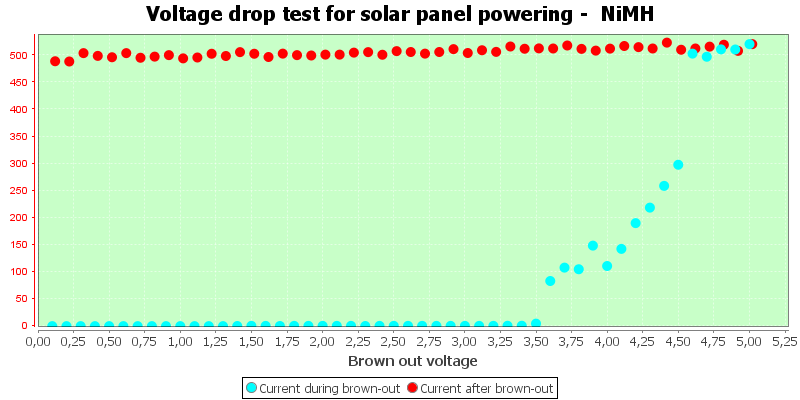 Again it handles unstable power nicely.






Conclusion



This is not a very good charger with no termination, a strange NiMH charge algorithm, display not showing correct charge current. It has some good features: It will work with a 5V solar panel and it can charge very old batteries other chargers refuses to charge.





Notes



Here is an explanation on how I did the above charge curves: How do I test a charger