USB meter: DC62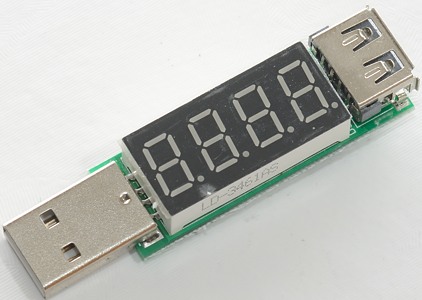 Official specifications:
Model: DC62
Color: White + Multicolor
Material: Electronic component
Detection Range: 3~7V / 0~3A
Screen Size: 3 x 1.3cm
Battery included or not: No
Measurement error: +/- 1%
Dimensions: 2.36 in x 0.59 in x 0.31 in (6 cm x 1.5 cm x 0.8 cm)
Weight: 0.35 oz (10 g)
I found this unit at DX: SKU: 315316





How does it look








There is not many parts in this device.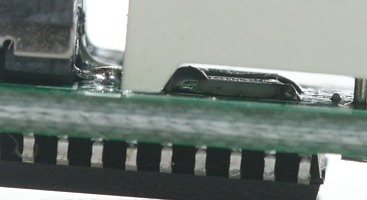 The measurement resistor is hidden under the display, it looks like there are two in parallel.






The display has two digits after the decimal point and the usual u and A to designate voltage and current display.





Measurements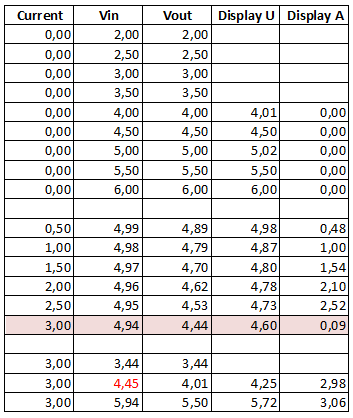 There is a software bug in the device, it will sometimes show 0 instead of 3 as the first digit in the A range.

The meters own current consumption is 12.7mA
Sometimes a strange 6 digit, it is missing the center horizontal bar.
Internal resistance is about 0.17ohm including connection resistance.
Voltage display is within 0.02 volt in the 4.0 to 6.0 volt range.
Current display is within 0.1 ampere in the 0 to 3.0 ampere range.
USB data works fine.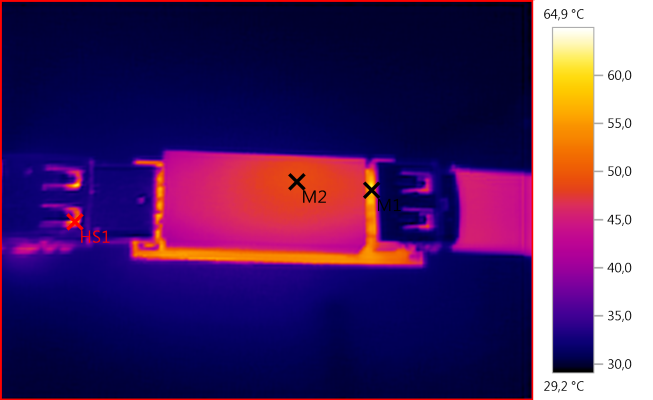 M1: 58,9°C, M2: 48,7°C, HS1: 64,9°C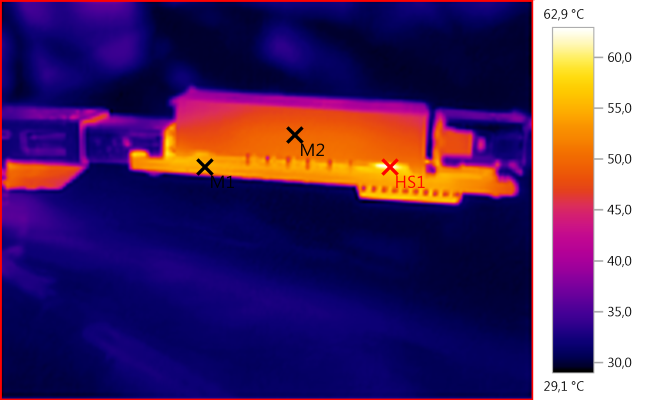 M1: 54,5°C, M2: 49,9°C, HS1: 62,9°C
The measurement resistor gets fairly warm.





Conclusion



The voltmeter works fine, but I am not impressed with the ammeter.
It is an acceptable usb meter.





Notes



How do I make the test