USB meter: Volt Current Voltage Charger Capacity Tester


Official specifications:
Voltage: 3V-10V(accuracy: 1% )
Current: 0-3.3A(accuracy: 0.4% )
Display Panel: OLED(letter color: white)
Size: 42mm * 19mm * 10mm(1.65'' * 0.75'' * 0.39'')
Sampling resistance : 50mOhm
Reading: U=Voltage, P=Power, I=Currency,C=Capacity(mAh)
I found this unit on Ebay at a dealer called axeprice





How does it look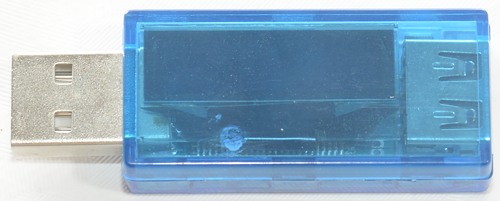 The usb connector is not mounted straight.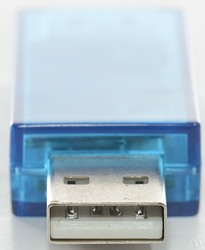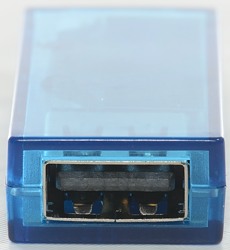 The small display is a graphic OLED display with very small letters.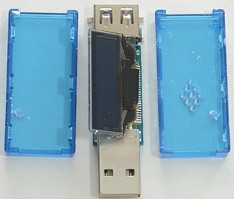 I could just pry the box open.





This device does not have a current sense resistor, but uses a MAX471 current sense chip (That has a 35mOhm resistor inside).




Measurements


The watt display is not U*I, but slightly above, this may be due to rounding. Also be aware that the voltage is somewhere between Vin and Vout, i.e. the power is neither input or output power, but something inbetween.
The voltage readout works from around 3.5 volt, but current is first correct above 4 volt.

Capacity always starts from 0 when power is turned on.
Own current consumption is 15mA
USB data works fine.
Capacity display are zeroed when power is disconnected
Internal resistance is about 0.13ohm including connection resistance.
Voltage display is within 0.04 volt in the 4.0 to 6.0 volt range.
Current display is within 0.01 ampere in the 0 to 3.0 ampere range with 5 volt supply.
Text on display is small, numbers are maybe 2mm high.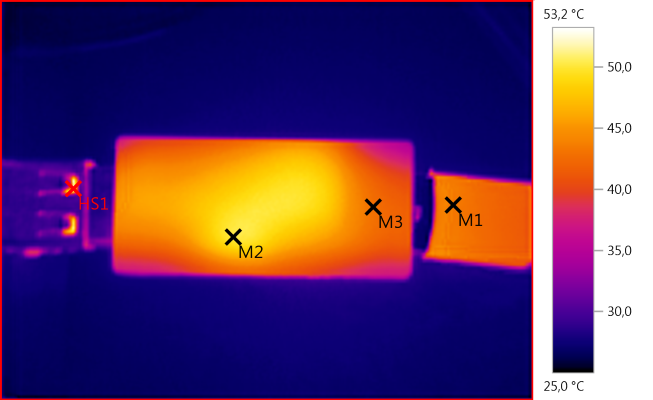 M1: 43,4°C, M2: 50,1°C, M3: 42,8°C, HS1: 53,2°C
Even with this fairly low internal resistance the device gets warm at 3A.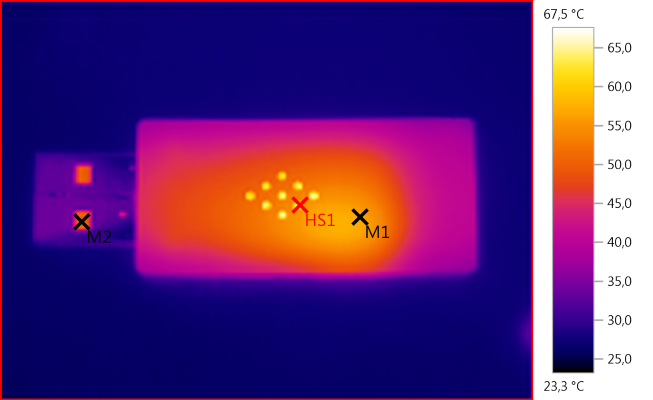 M1: 56,5°C, M2: 50,9°C, HS1: 67,5°C





Conclusion



Fairly low resistance, good precision, works from 3.5 volt for voltage, but more than 4 volt for current, capacity and power display, but the display is fairly small.
This is a good usb meter when measuring at 5 volt.




Notes



How do I make the test