UNI-T UT658 USB tester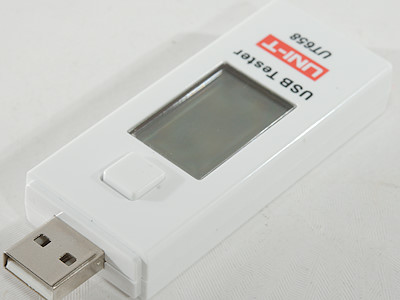 Official specifications:
Brand: UNI-T
Model: UT658B
Input voltage: DC 3V-9V
Load current: 0.0A~3.5A
Charge monitoring: 0~39999mAh
Data storage: 10 sets

I bough it on Ebay.

UNI-T makes a lot of test equipment, this time they have made a USB meter.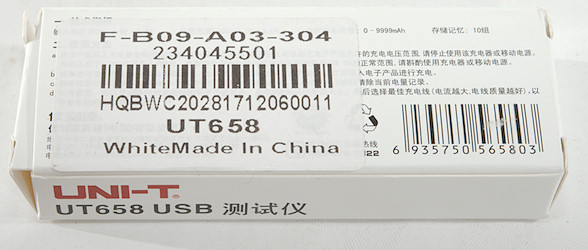 It arrives in a white cardboard box.





It has a display and one button.





Limits are embossed on the back, it only goes to 9V., this means it is not to be used on Quick Charge.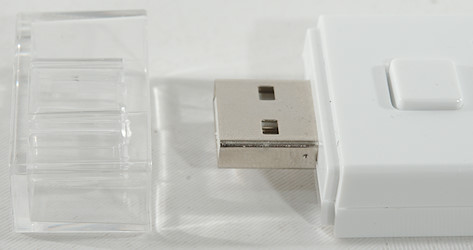 There is a protective cover over the usb A connector.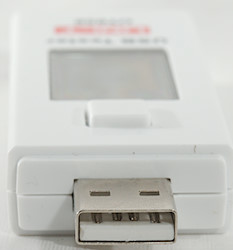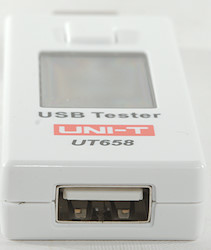 Display and functions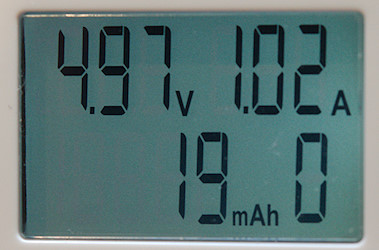 This is a rather simple usb meter, it shows the voltage, current and capacity (mAh).
Pressing the button will change to next memory bank and holding down the button will reset the current memory bank.
There are memory banks from 0 to 9.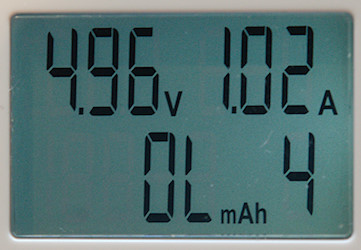 The meter is rated for 40Ah (40000mAh) and will show OL when above (I have not tested this).





Measurements
The usb meter uses about 6mA current.
Usb meter will show OL when current is above 3.2A.
The internal resistance is about 0.11ohm (This includes both connectors).
Data wires goes through the meter.
Usb meter will remember measured values when power is removed.
The only permanent memory is the main flash memory, this has a limited number of writes, i.e. the mAh memory may die after some time.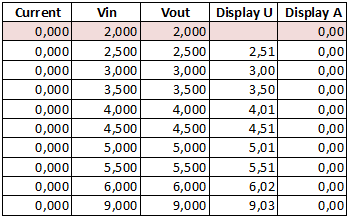 The voltage display has good precision within the resolution.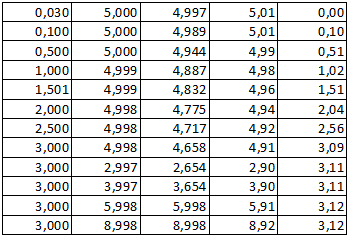 The current display has also fairly good precision within the resolution, but error increases at high currents.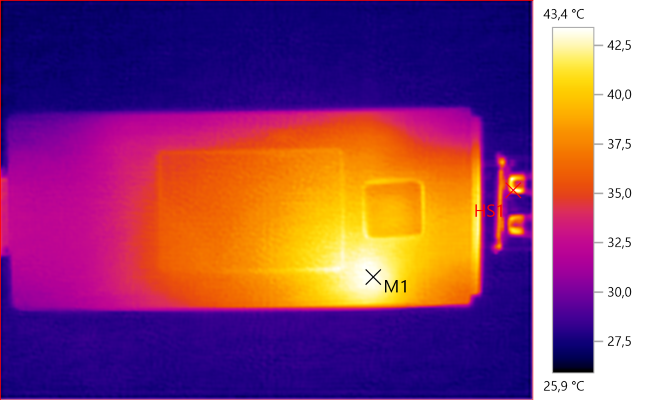 M1: 43.3°C, HS1: 43.4°C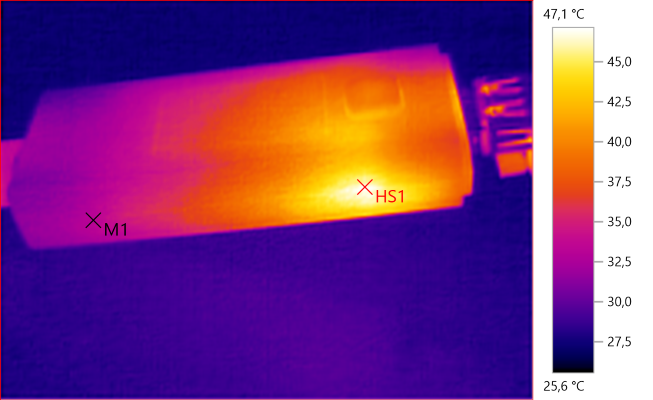 M1: 33.2°C, HS1: 47.1°C

The above IR photo was taken after 30minutes with 3A, during that time the voltage readouts was stable and the current readout increased about 2%





Tear down







I could just pry the meter apart, the screws are for the display cover and was not necessary to remove.





This side is only for display, button and usb connectors, behind the display is the backlight panel.







Display with cover mounted.





The microprocessor (U1: SN8F57082 8051 based, 16k flash, 1256b ram, 12 bit ADC), this means U2 (COP) must be a LCD driver chip. The internal power supply is with a diode (D2) and a regulator (U4: marked PAO) and is 3.3V. There is a 0.05ohm sense resistor and a voltage divider (R2 & R3: 4700 & 1000).








Conclusion



This is a simple and "low precision" usb meter, but the precision is more than enough to show what voltage there is on a usb supply and how much current is drawn. Together with a load it can also be used to measure capacity of power banks.

This meter is good enough for most applications.





Notes



How do I make the test