ITP A6 Polestar beamshots comparison


This beamshot is extracted from my Danish A6 review.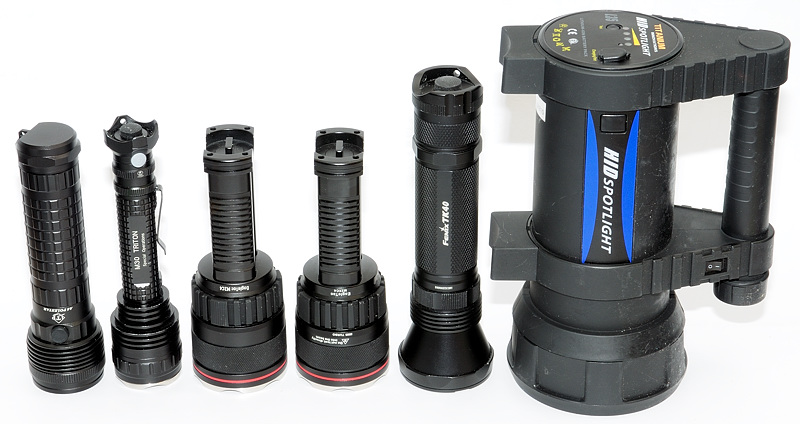 I have selected some common MC-E/P7/3*led lights and a HID light for comparison. The following lights are included (Same sequence as photo): ITP A6 Polestar, OLight M30 Triton, EagleTac M2C4, EagleTac M2XC4, Fenix TK40, Titanium L35.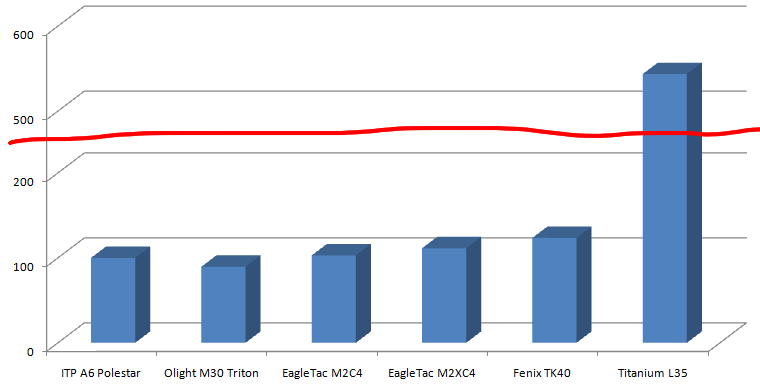 A6 is in the middle of the led lights with the amount of light it produce, M30 is below it, M2C4 is just about the same, M2XC4 and TK40 is brighter. A HID produce much more light.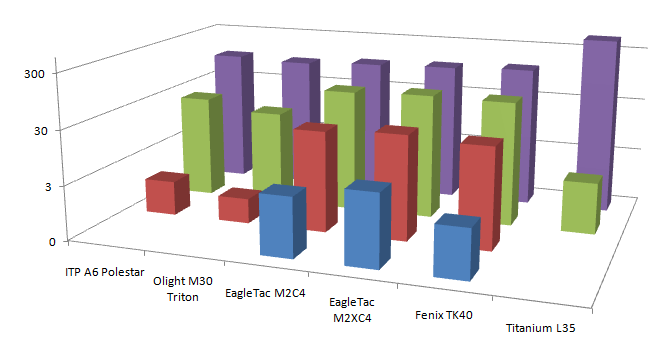 In this graph I have collected all light levels for all the lights. The A6 and M30 both cover a wide range of brightness with only 3 settings, buth it is a rather big leap from medium to low.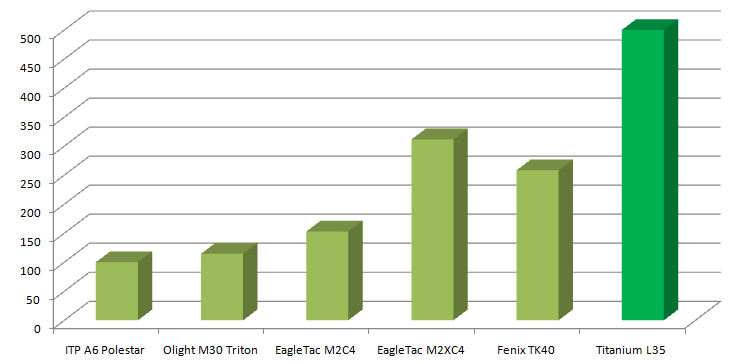 Measuring lux at 4 meters shows that A6 is no thrower, it is the light with the least amount of throw. This is no surprise, because it has a very shallow reflector. No led light can match the HID in throw.





Maximal brightness



ITP A6 Polestar, OLight M30 Triton, EagleTac M2C4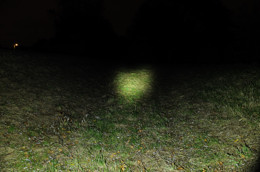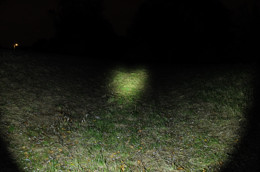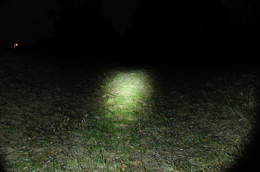 EagleTac M2XC4, Fenix TK40, Titanium L35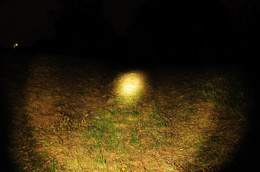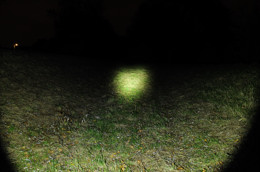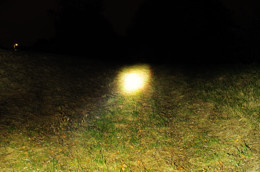 Maximal brightness, reduced exposure



ITP A6 Polestar, OLight M30 Triton, EagleTac M2C4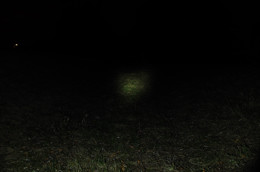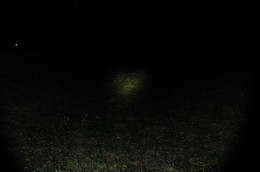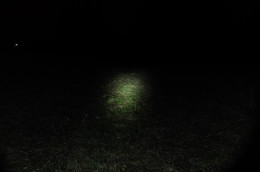 EagleTac M2XC4, Fenix TK40, Titanium L35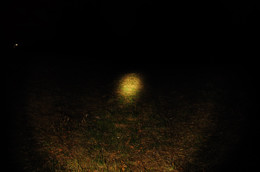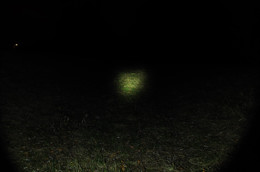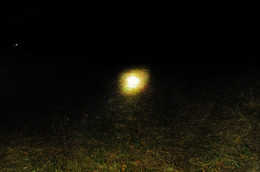 Maximal brightness, longer distance



ITP A6 Polestar, OLight M30 Triton, EagleTac M2C4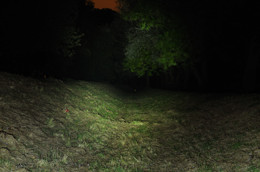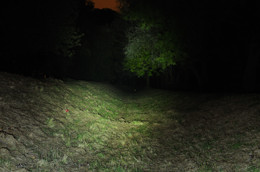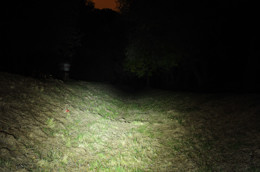 EagleTac M2XC4, Fenix TK40, Titanium L35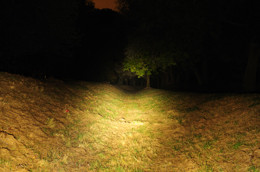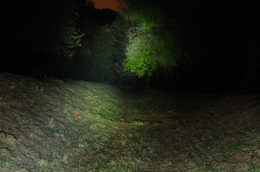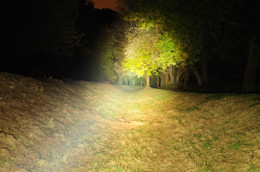 Minimal brightness with increased exposure


The mimimum brightness is very low on these light, I has increased the exposure on these pictures to better see the beam.

ITP A6 Polestar, OLight M30 Triton, EagleTac M2C4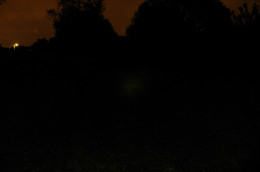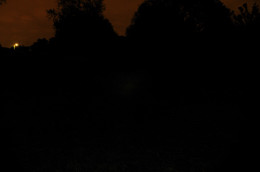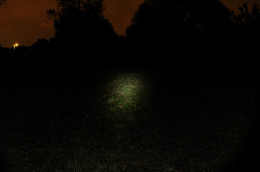 EagleTac M2XC4, Fenix TK40, Titanium L35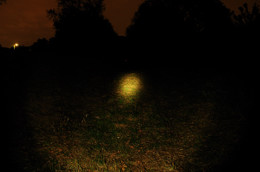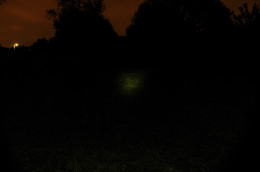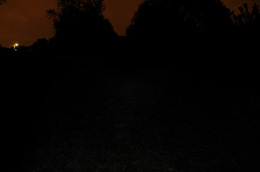 ITP A6 Polestar



Low, medium, high: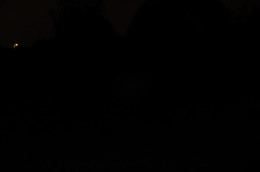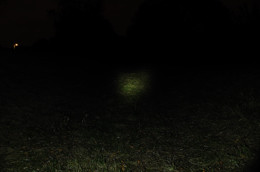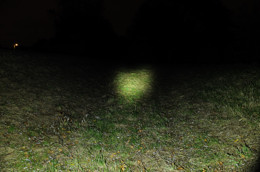 Longer distance: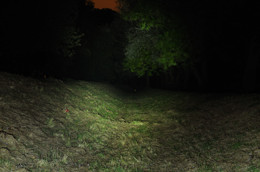 Low: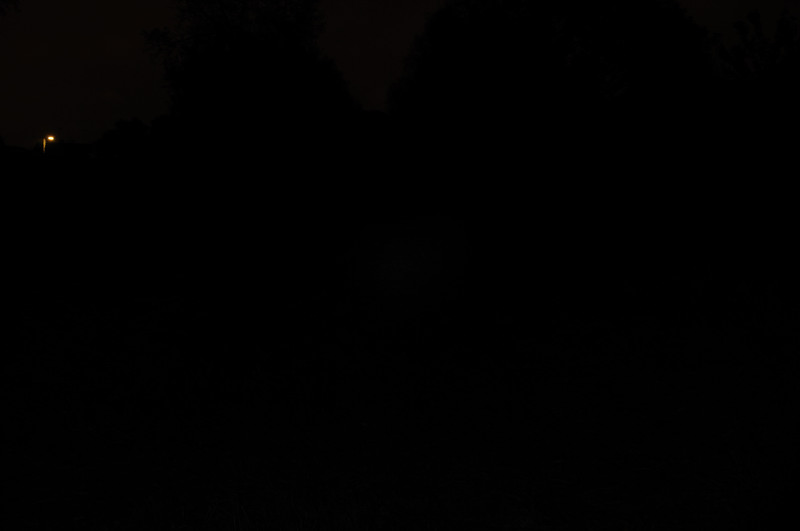 Medium: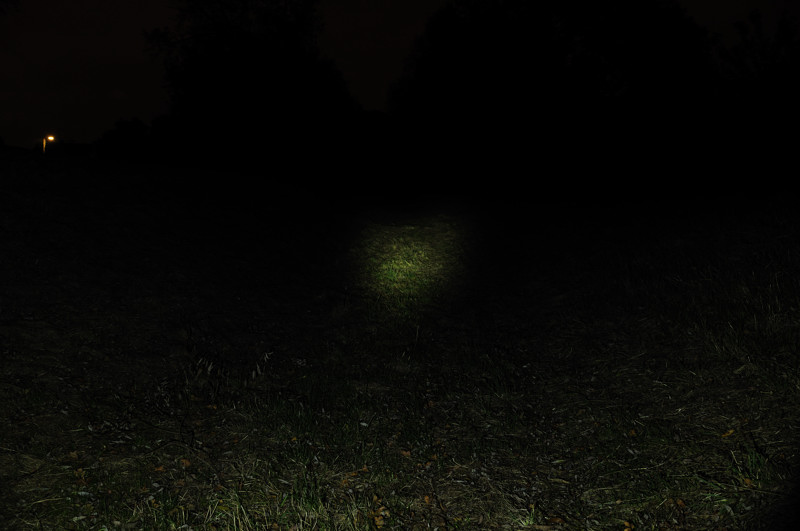 High: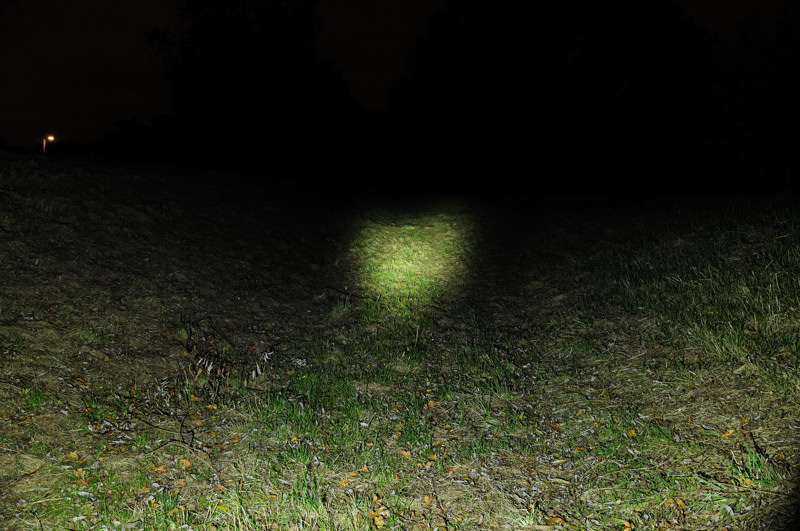 Longer distance: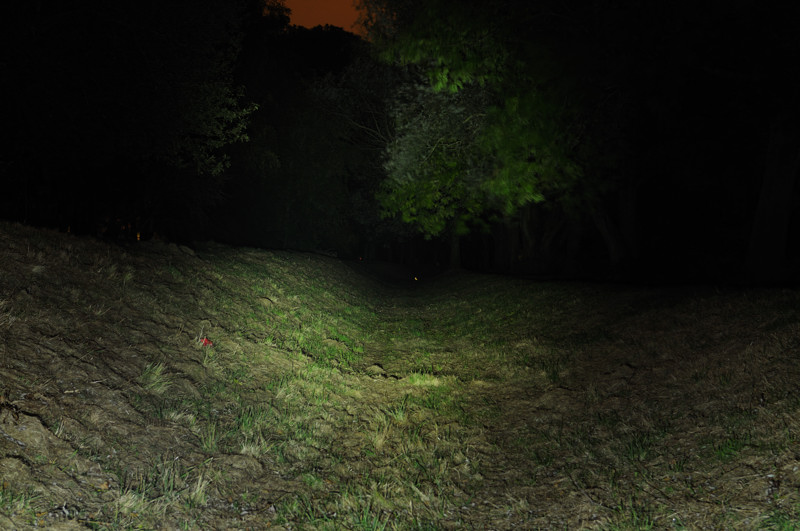 OLight M30 Triton



A MC-E light that can use multiple battery combinations with either LiIon or CR123. Brightness is selected with a extra button on the tailcap.
Read more about the light in my Danish review.

Low, medium, high: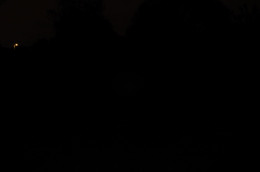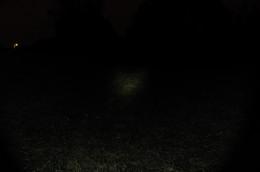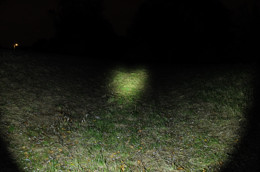 Longer distance: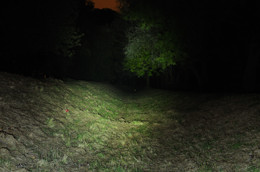 Low: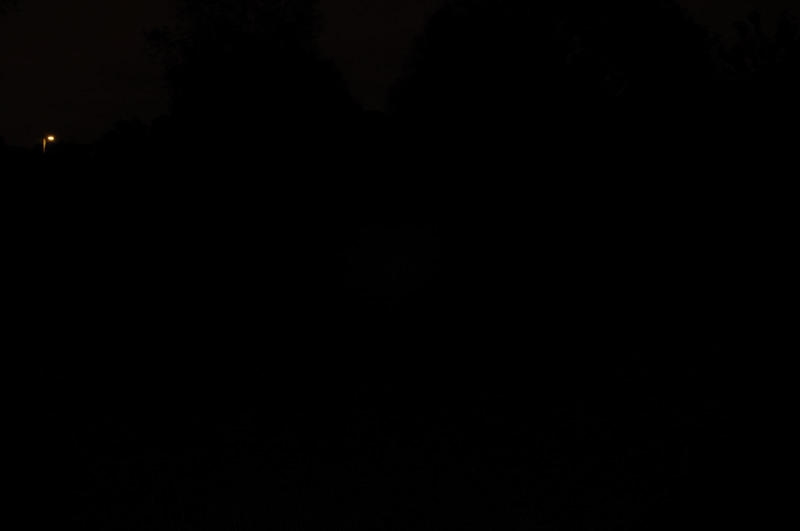 Medium: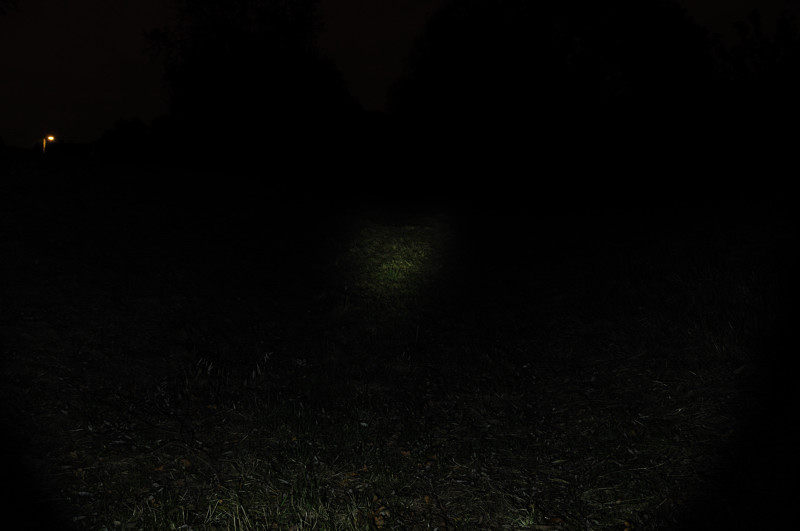 High: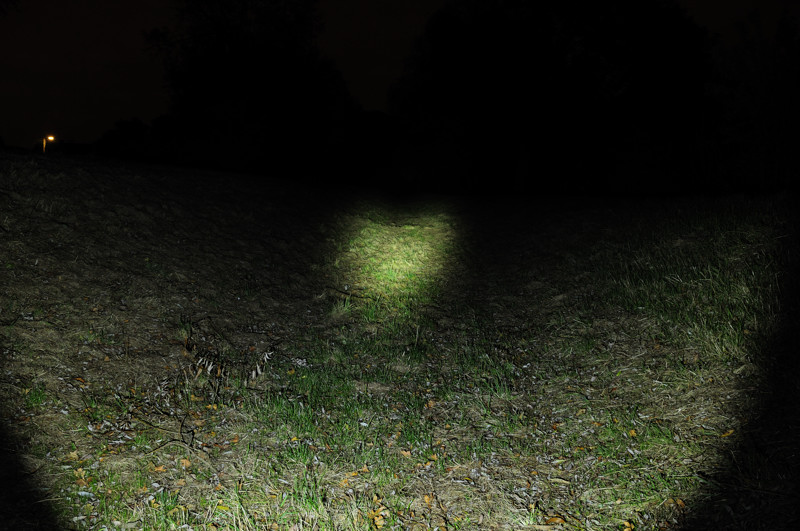 Longer distance: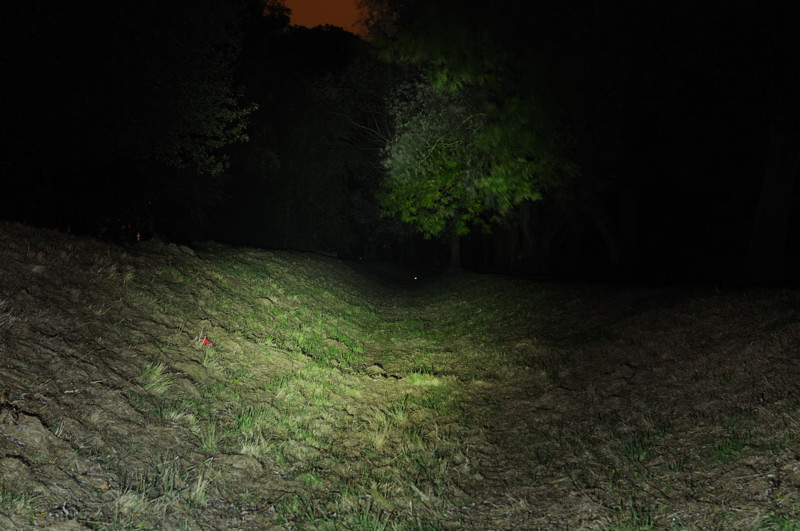 EagleTac M2C4



A P7 based light with 2x18650 LiIon batteries or 4xCR123 batteries. Brightness and strobe is selected with a ring.

Low, medium, high: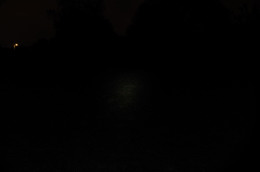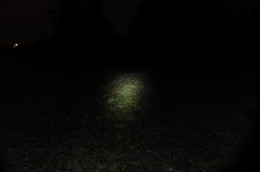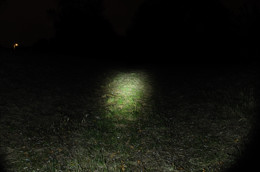 Turbo, longer distance: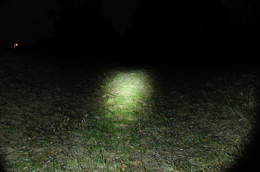 ,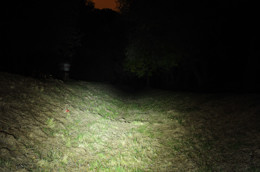 Low: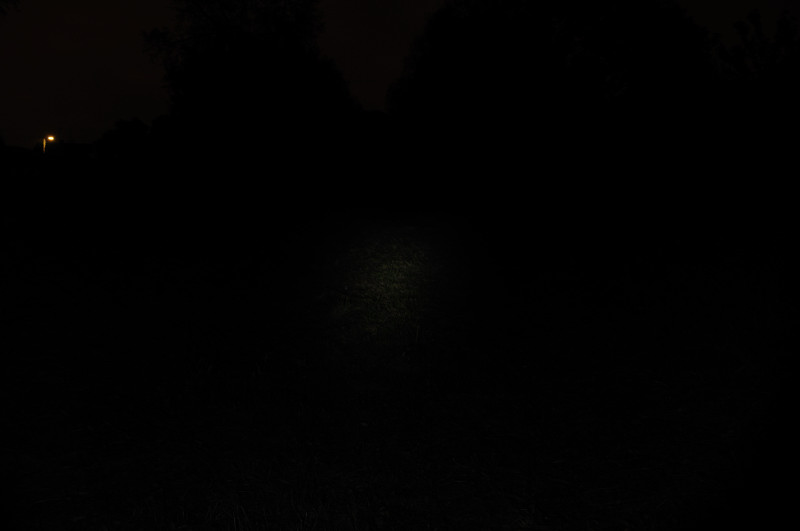 Medium: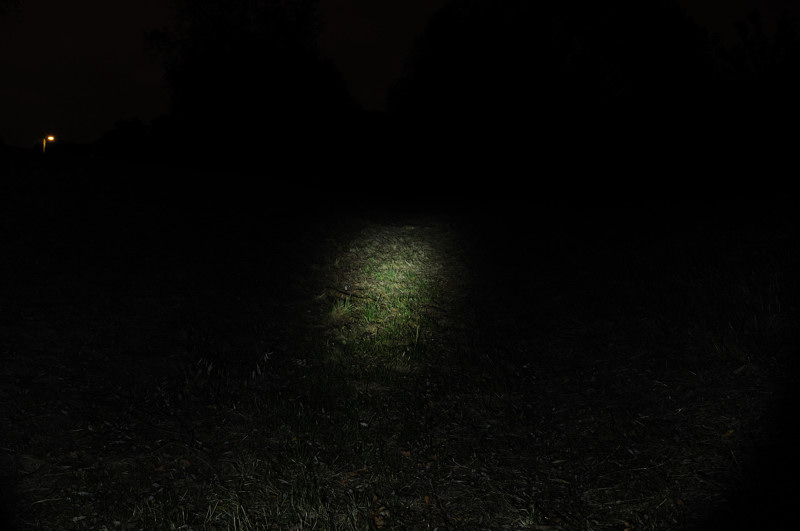 High: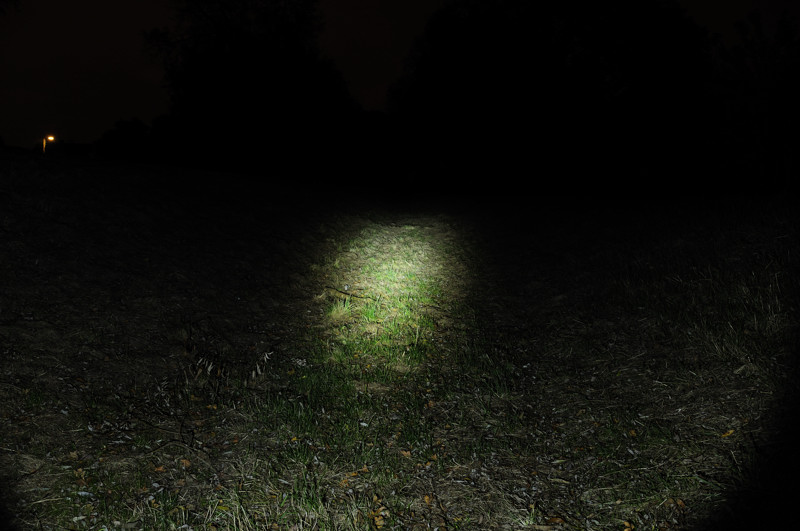 Turbo: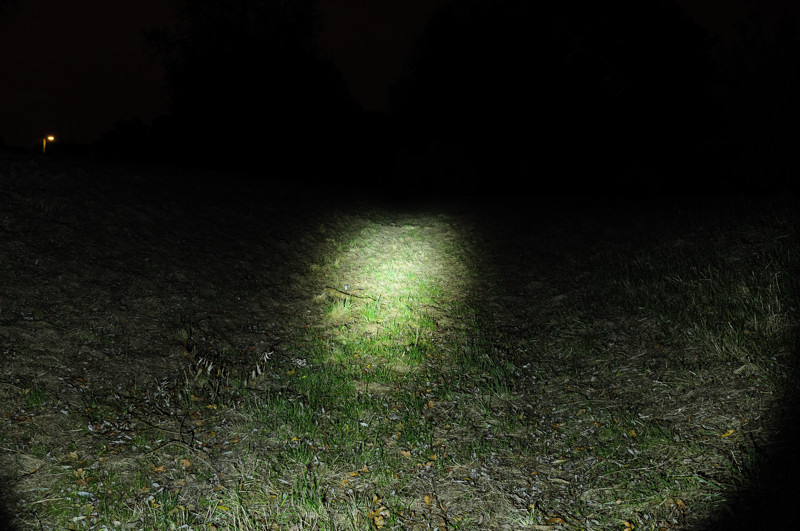 Longer distance: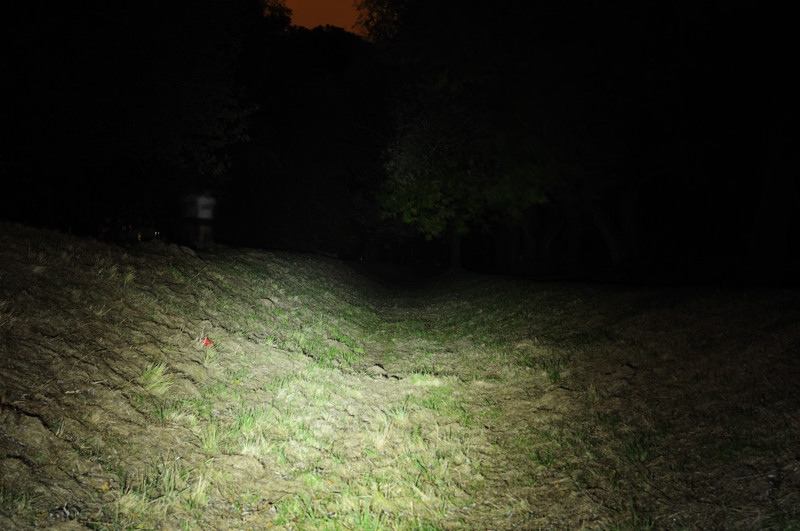 EagleTac M2XC4



A 3xled based light with 2x18650 LiIon batteries or 4xCR123 batteries. Brightness and strobe is selected with a ring.

Low, medium, high: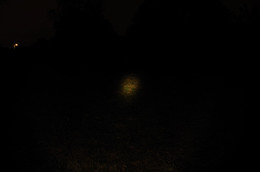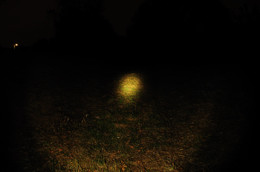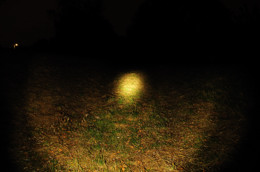 Turbo, longer distance: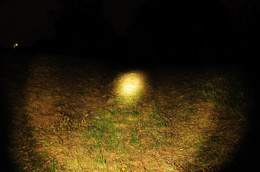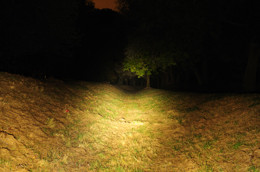 Low: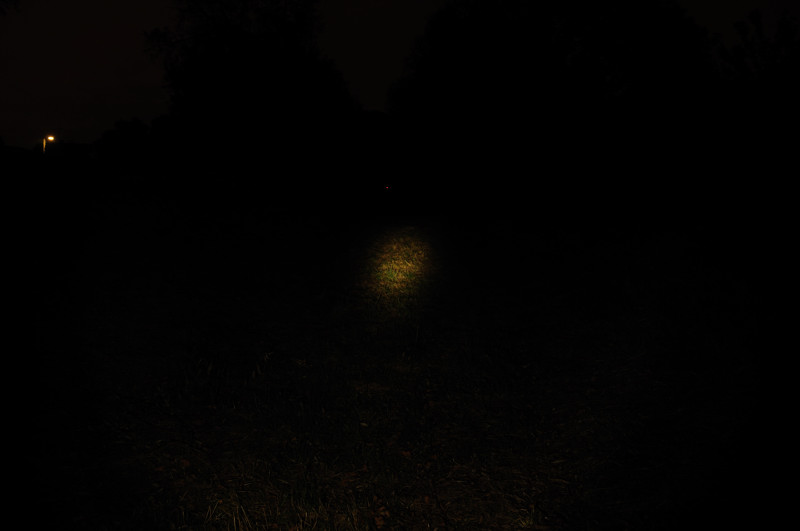 Medium: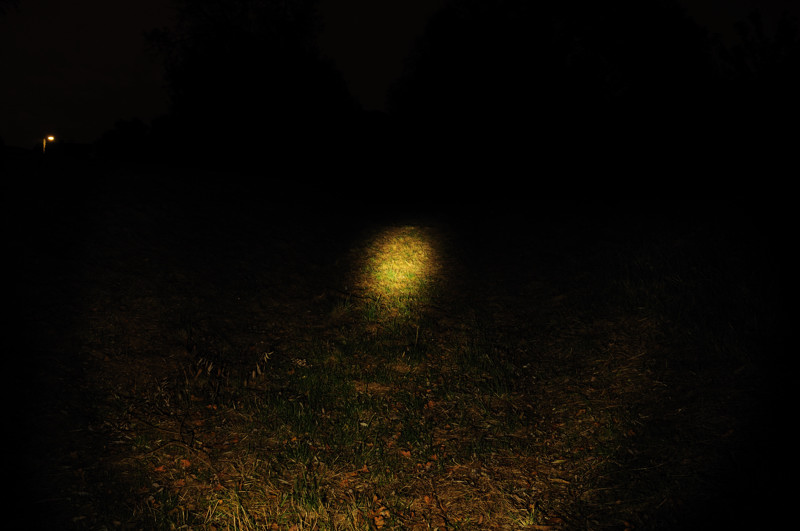 High:



Turbo: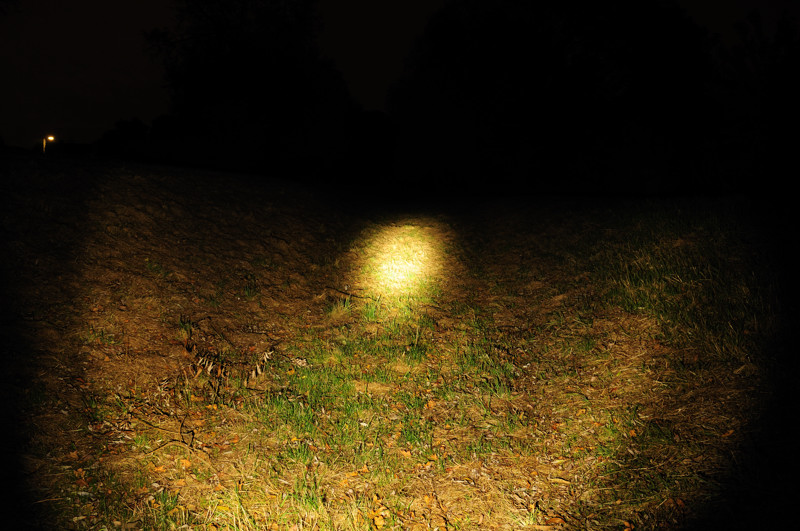 Longer distance: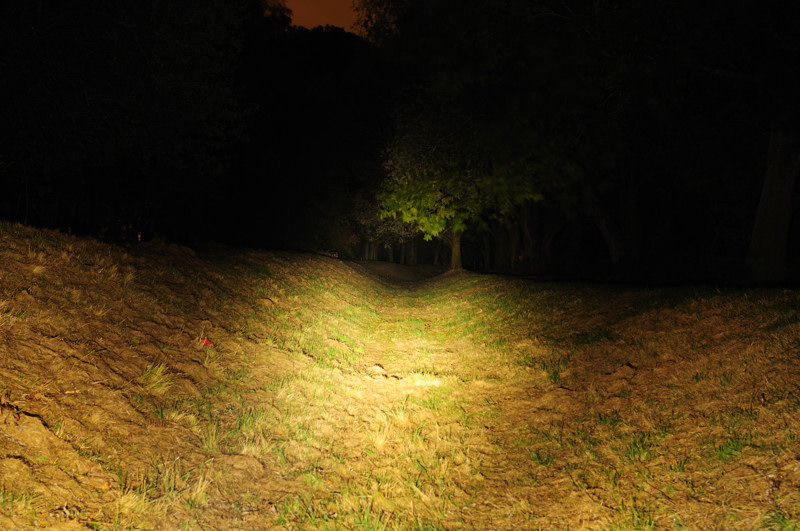 Fenix TK40



A MC-E light with 8xAA batteries, the light has 4 brightness settings and 4 flashing settings, change of brightness is done by holding the button down for some time, a double click will select a flashing mode.
Read more about the light in my Danish review.

Low, medium, high: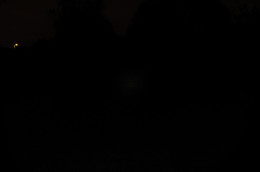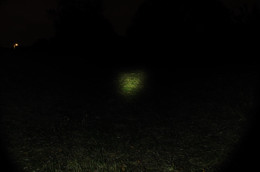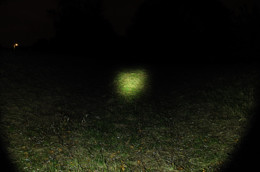 Turbo, longer distance: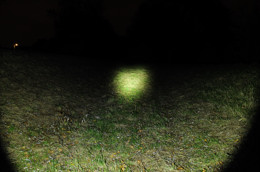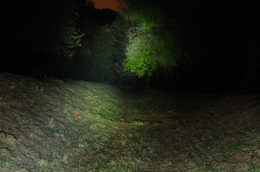 Low: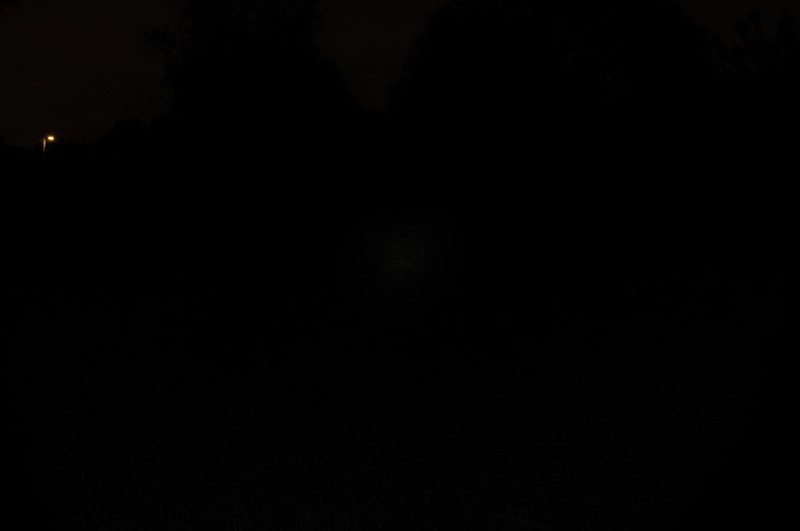 Medium: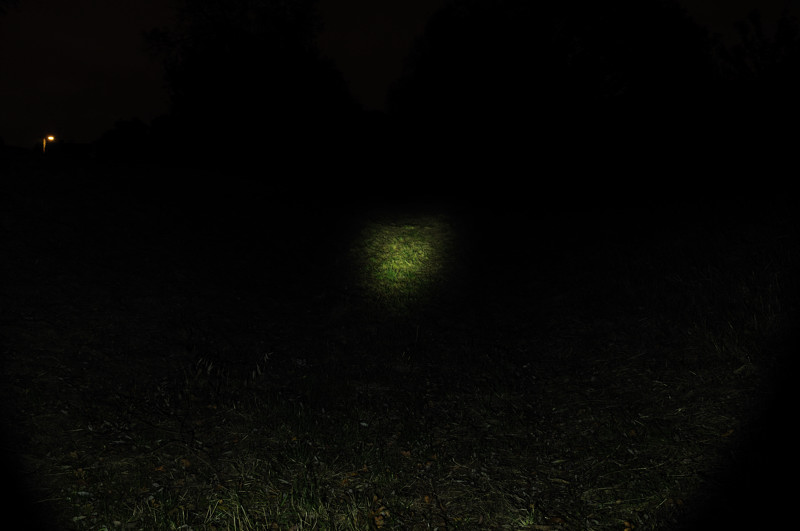 High: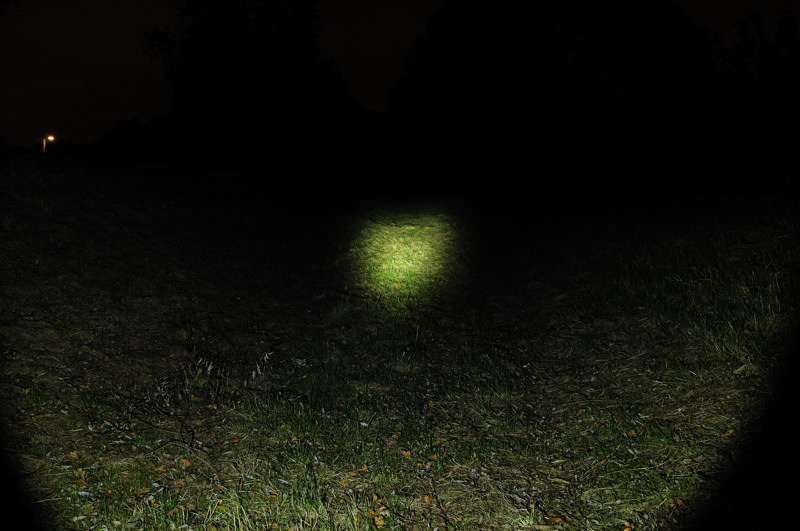 Turbo: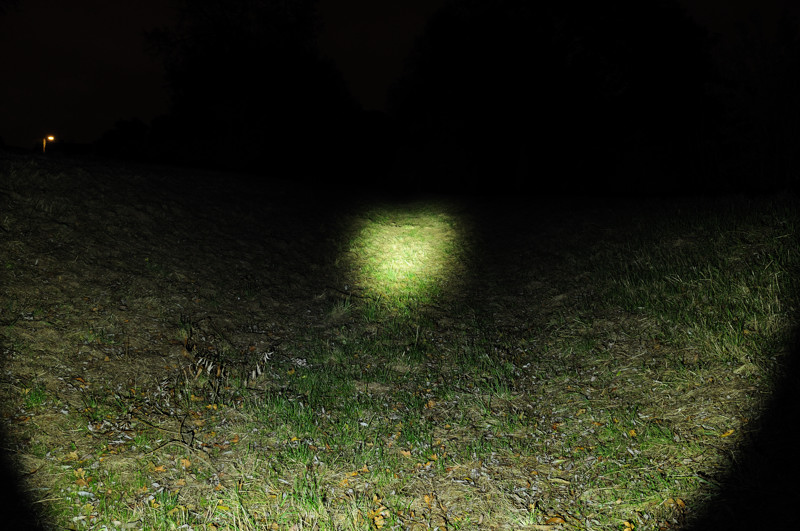 Longer distance: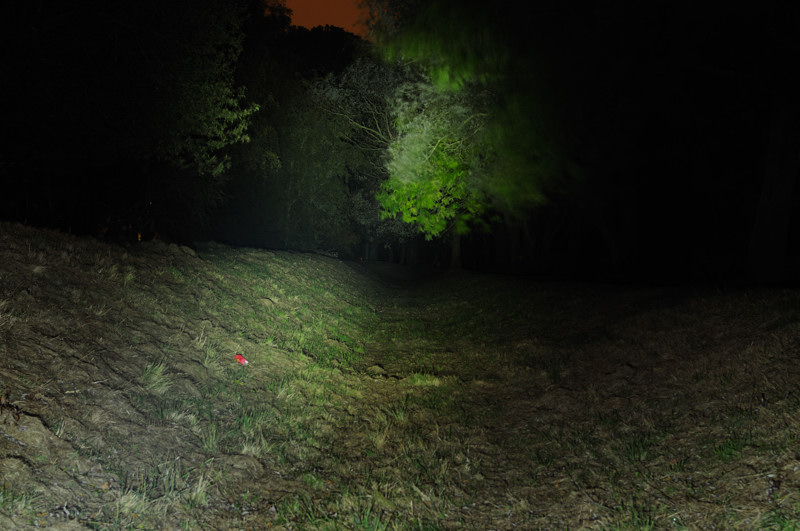 Titanium L35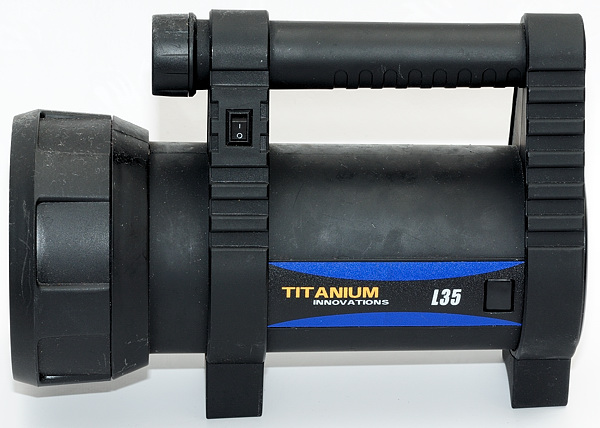 A HID light with a buildin LiIon battery, it has two switches, one to turn on the HID bulb and one to turn on the auxiliary led light.

Low, high, longer distance: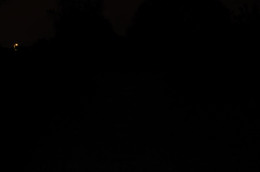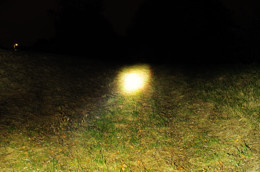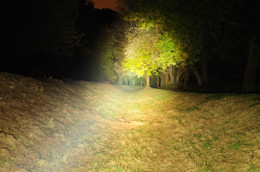 Low: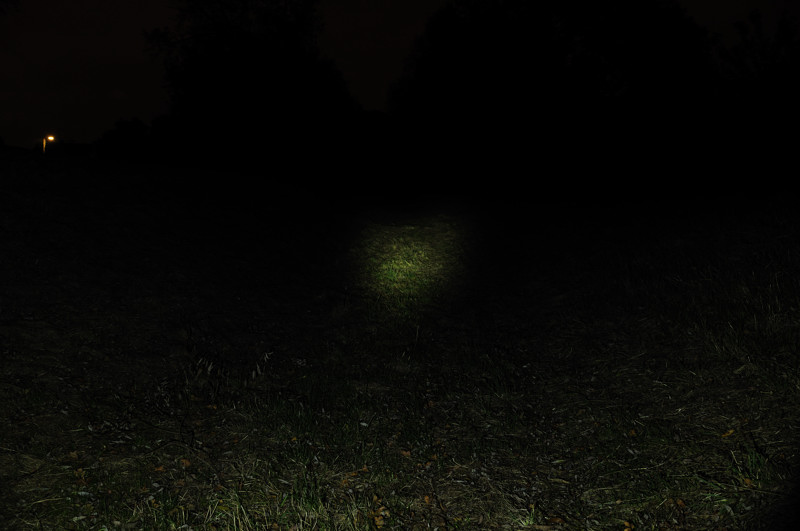 High: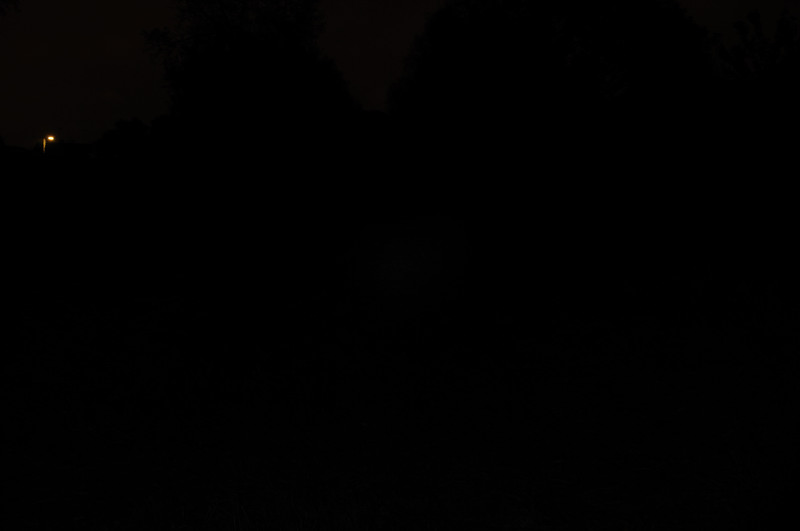 Longer distance: