Charger Doublepow DP-U03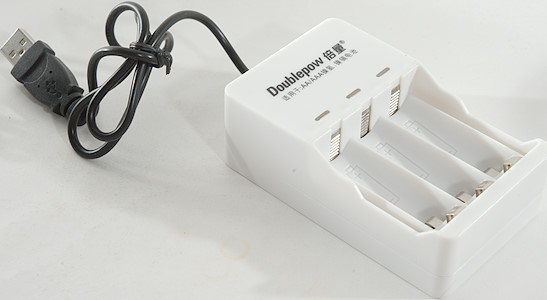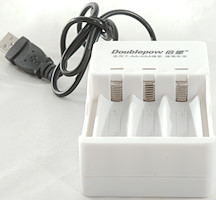 This is a very simple NiMH charger for AA and AAA cells with 3 slots.




I got the charger in a cardboard box without any accessories.




The charger plugs directly into a usb socket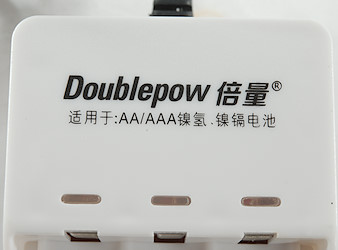 The user interface is 3 leds that is on when it is charging, i.e. when powered and there is a battery in the slot,




Specifications are listed on the back.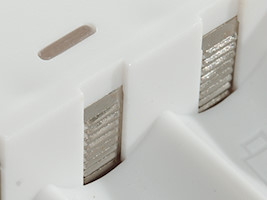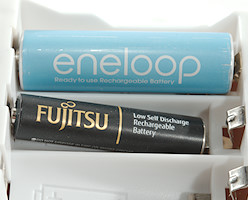 The charger uses the typical two level slots for NiMH AA/AAA batteries.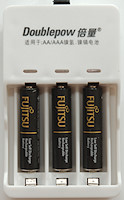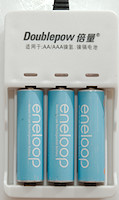 Measurements charger
Power consumption when idle is 0 watt
Charge always charges
Will not discharge NiMH batteries


The charger is very slow and it do not terminate or indicate when the batteries is full.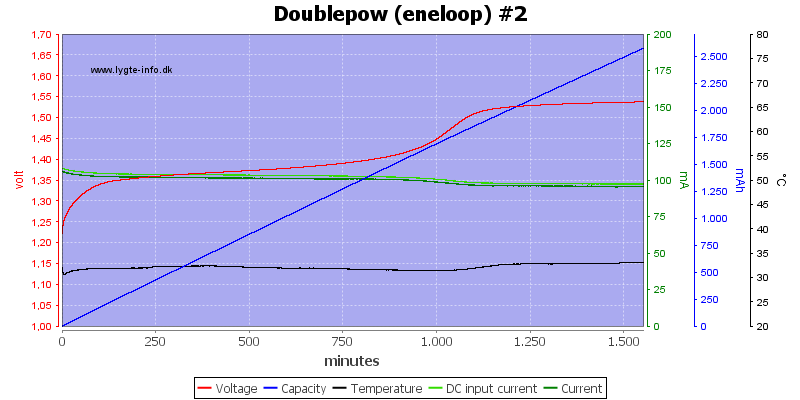 The two other slots looks similar.




The current is the same for a AAA battery.




And it stays the same when charging 3 batteries, but the power consumption from usb goes up. It is still very low at 0.3A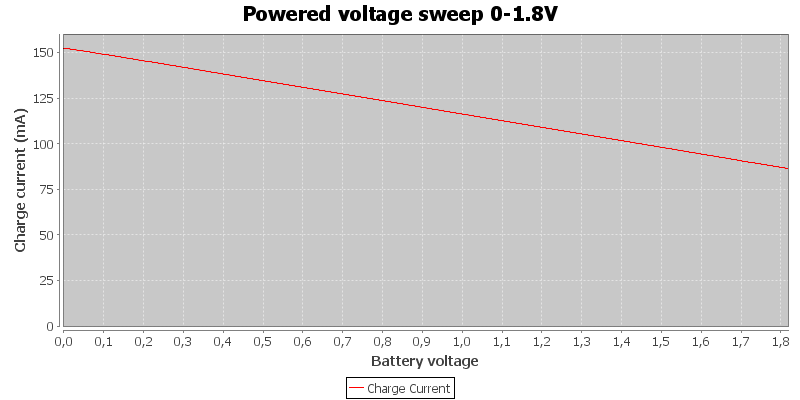 The charging is controlled by a series resistor and current only depends on battery voltage.





Conclusion



This is a very simple and slow charger without termination and if used regularly it will wear down good batteries.
This type of charger can be useful to get a little extra life from old worn batteries.

I will rate it usable.





Notes



The charger was supplied by fasttech.com for review (SKU: 8766600)

Here is an explanation on how I did the above charge curves: How do I test a charger
Charge selection table