Varta LCD Multi Charger 57671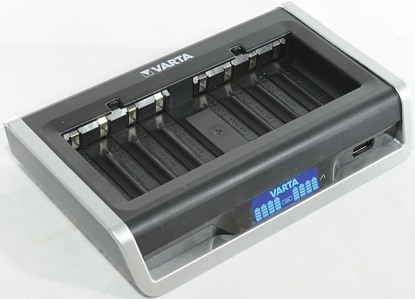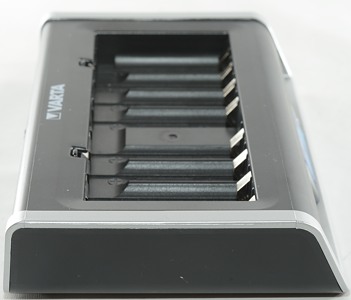 This multi charger can be used for AA and AAA and handle up to 8 at a time. It can also be used as a usb charger.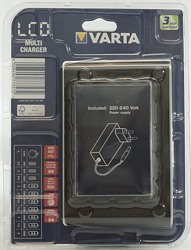 I got the charger in a blister pack. The pack has a few specifications on it.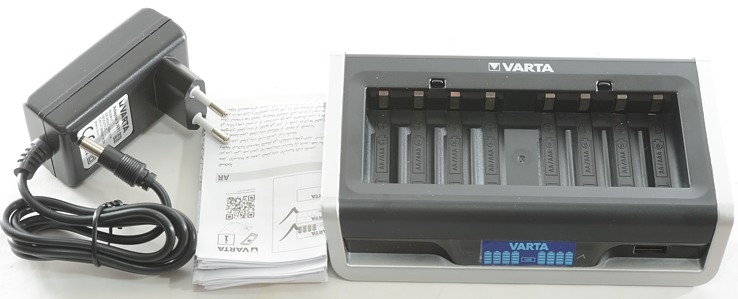 The pack contained the charger, a power supply and an instruction sheet.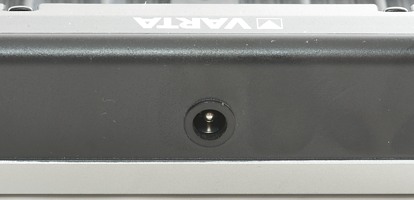 The power connector is placed at the back of the charger. The input voltage is rather special at 5.4V 3A, no standard power pack can be used.





The user interface is a LCD display with 8 batteries on it.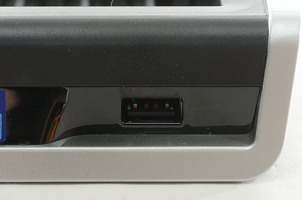 The usb output is placed on the front.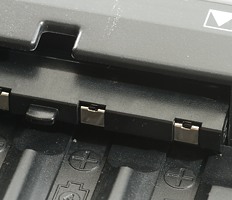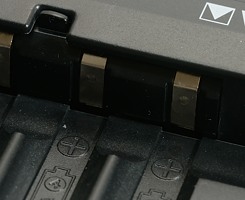 The slots must be manually adjusted depending on the AA/AAA batteries. This setting is for 4 slots at a time.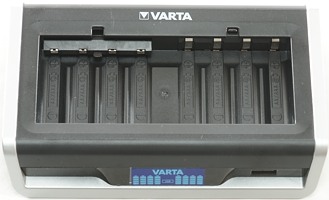 Half the charger is for AAA, the other half for AA in this image.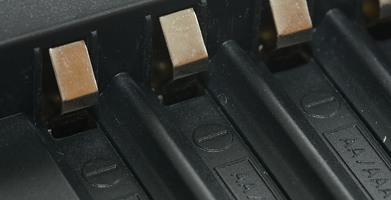 The negative connection is steel springs.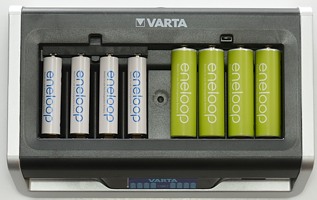 Measurements charger
When not powered it will discharge the battery with about 0.6mA
Charge will restart charging after power loss, or battery insertion.
Power consumption when idle is 0.7 watt
Batteries must be charged in pairs.


This looks like a fine -dv/dt charge curve with a one hour top-off charge.
Usual I do not like a top-off charge on a -dv/dt charger, but because it is charging batteries in series it is necessary.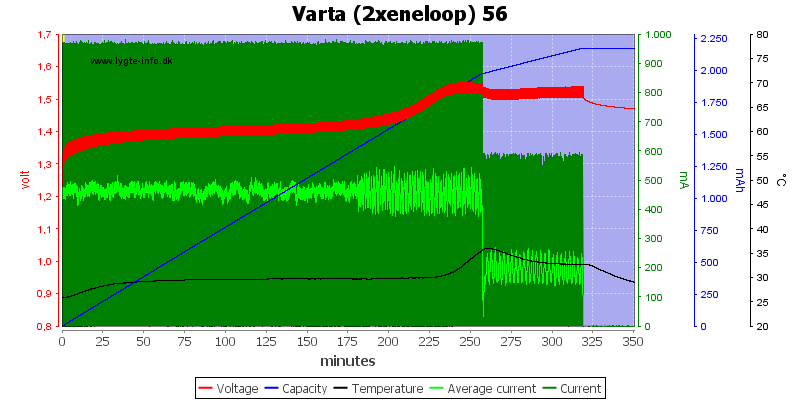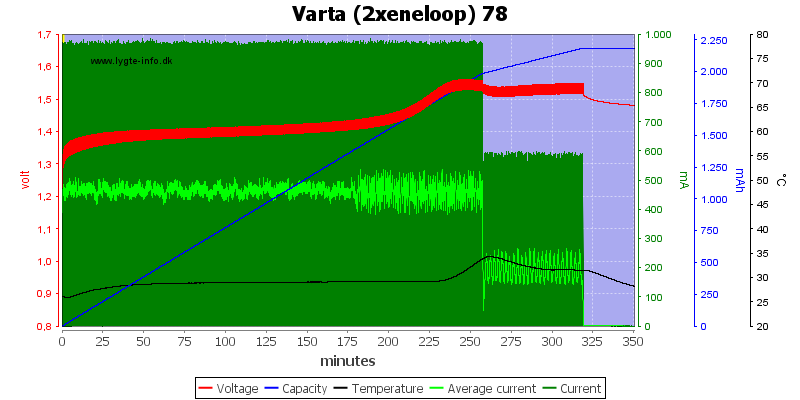 It is the same with the other slots.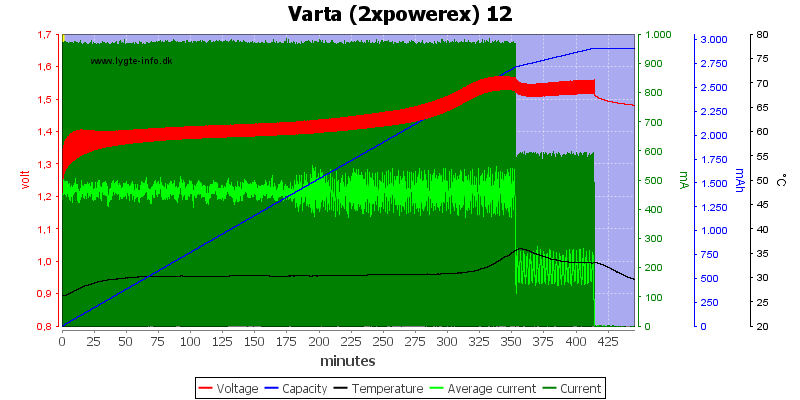 The two high capacity cells works the same way.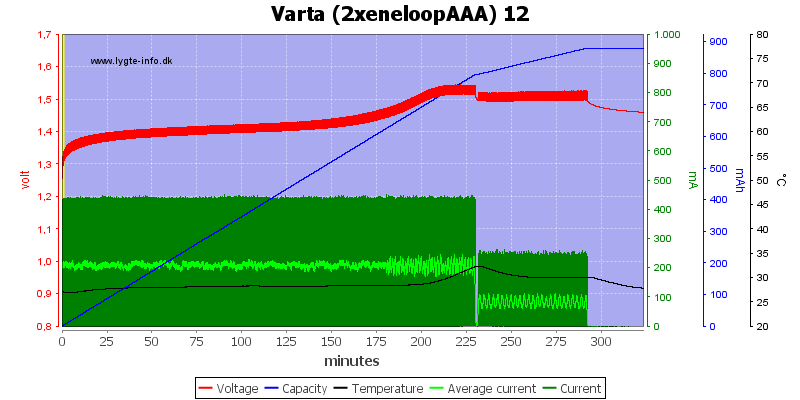 And also the AAA cell is handled nice.
Both the charge current and the top-off current is reduced for AAA cells.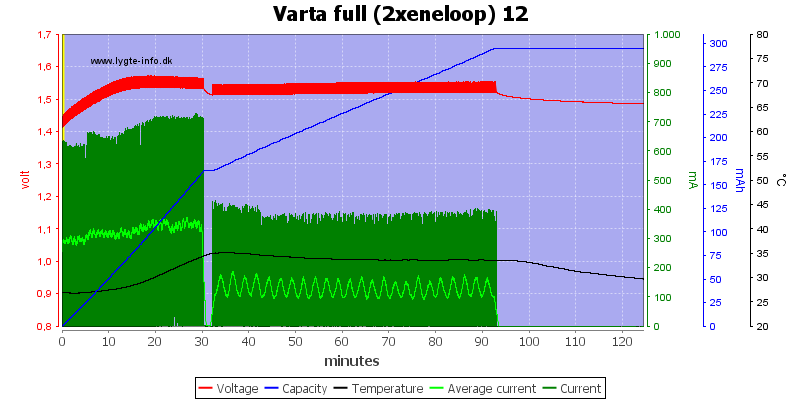 As expected it will take some time to detect a full cell and it will also get the top-off charge.




Here is the main problem with the charger, I am charging one full and one empty cell, but both cells gets nearly a full charge.




The charger fails with 8 cells, for some reason it terminates after 30 minutes.




M1: 36,5°C, M2: 38,3°C, M3: 37,4°C, M4: 36,4°C, M5: 36,3°C, M6: 37,3°C, M7: 36,1°C, M8: 34,9°C, M9: 38,3°C, HS1: 42,6°C
This time the charger did charge the 8 cells.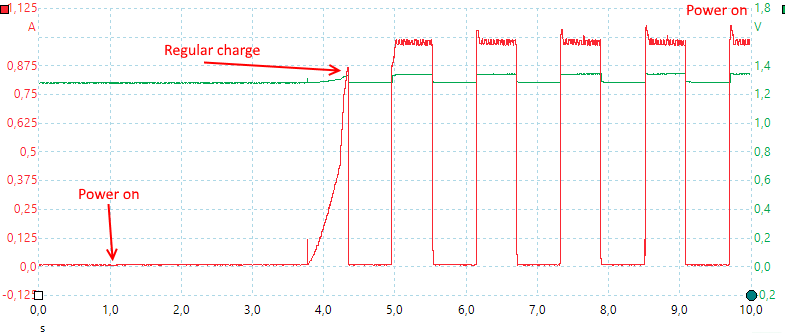 The charger needs a about 3 seconds to initialize.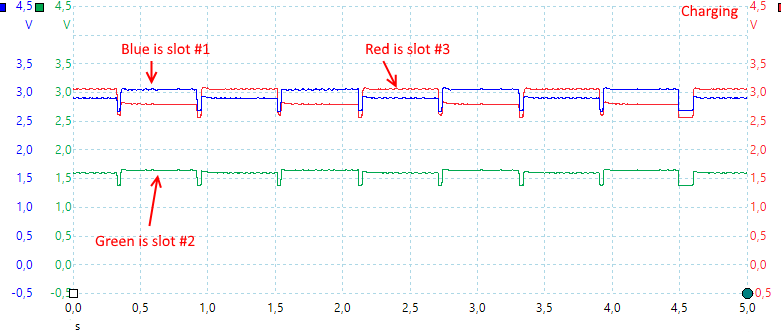 The charger uses two batteries in series and time shared two pair on the same charging circuit.
This means the charger must have two charging circuit to handle the 8 batteries.





USB output



Usb output is coded Apple 0.5A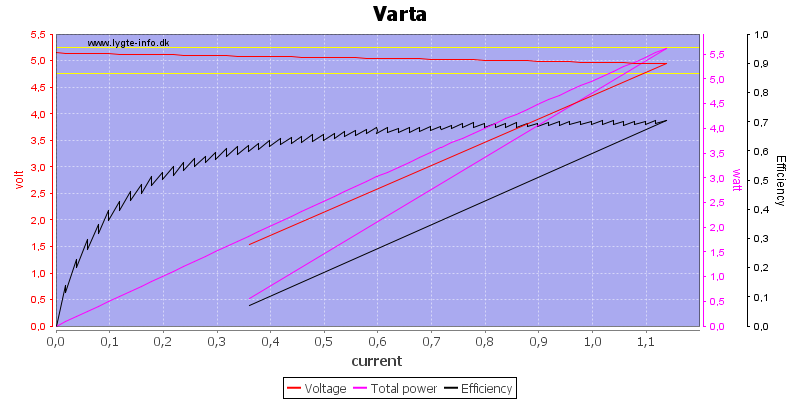 The usb output is rated for 1A and can deliver just above 1.1A, this is fine.




Rated output for one hour is no problem.
The temperature photos below are taken between 30 minutes and 60 minutes into the one hour test.




HS1: 35,1°C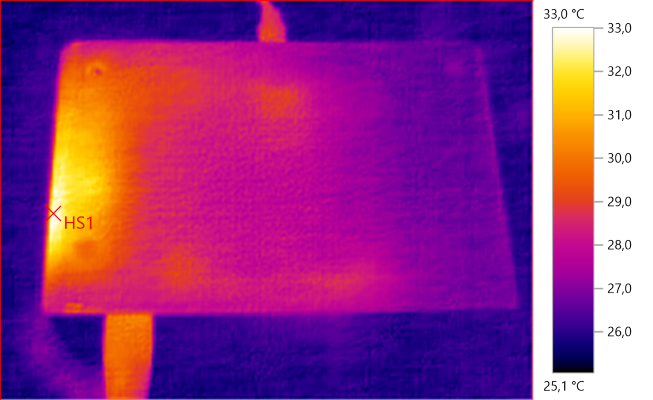 HS1: 33,0°C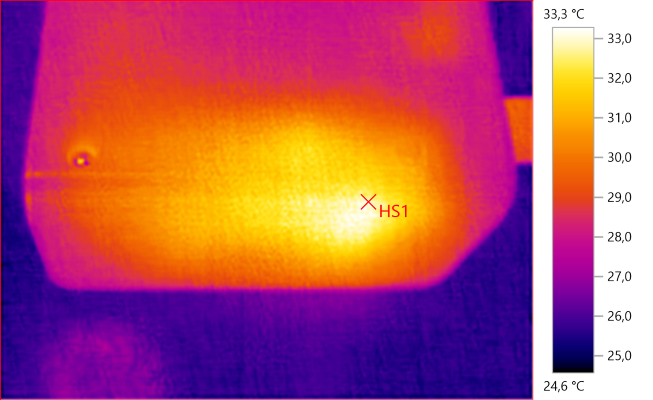 HS1: 33,3°C




Noise is 35mV rms and 134mVpp





Noise is 39mV rms and 140mVpp, this is nice low values.


Testing the transformer with 2830 volt and 4242 volt between mains and low volt side, did not show any safety problems.






Conclusion



For this charger to work the batteries must be used and charged in pairs. Batteries from 1 or 3 cell devices are not welcome in this charger. Mostly it terminates nicely, but I had one early termination.

The usb charger works fine with low noise and good overload protection, but the coding is obsolete and it is a bit weak with only 1A.

I will rate it as acceptable.





Notes



Here is an explanation on how I did the above charge curves: How do I test a charger
Charge selection table