Status for 2018



This year I have published a review nearly each day. I have generally published more in equipment categories than previous, this means more test equipment, especially multimeters.
I have also made some small improvements to the website, this includes parameter tables with popup pictures for more categories.

To keep up to date on my reviews it is a good idea to check the "Last additions" section on my front page, it will list the last couple of reviews/test/articles I have done, just below it there might also be information about good offers, coupon codes, etc. for stuff I have just reviewed (When present it will be from the dealer that gave me the review item).

Index
Batteries
Battery chargers
USB chargers
USB test equipment
Digital multimeters
Anything else
What to expect in 2019


Batteries

There is very little news this year, but the 21700 and 20700 size is much more common now. Many of my reviews this year has been old batteries, because Vapcell gave me a box with many of the batteries I was missing a review on. I was mostly using these as "filler" when I had no other battery to review.

The 14500 got a significant improvement





I got a 14500 cell with about 1000mAh capacity, this is a improvement of nearly 200mAh compared to the best previous quality cells. The reason for this improvement is an update of the 14500 production process to use newer technology.

Enerpower 18650 3.2V 1800mAh (Blue)





I have tested some LiFePO4 batteries, they are a type of lithium-Ion battery, but the discharge curve is very different and the capacity lower, but for people needing 3V they are very nice.

Enerpower 18650 3.2V 1100mAh (Blue)





LiFePO4 do also exist in high current versions, this cell can deliver 20A to 30A. Again capacity is lower than regular LiIon, but voltage is much more stable during discharge.

Samsung INR18650-20S 2000mAh (Cyan)


Vapcell INR18650 2000mAh (Green) 2018





With the regular LiIon we do still get low capacity cells, but for very high current. These cells can deliver 30A

Vapcell INR21700 5000mAh (Purple) 2018




With the new slightly larger format (21700) we get capacity up to 5000mAh.

Shockli 26650 5250mAh (Green) 2018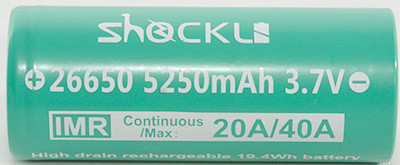 The 26650 has moved slightly above the 5000mAh mark, but they are not really high current, the cell above can handle 15A.

I have tested many of the larger batteries, they can all be found in my individual test list for larger batteries

10180 100mAh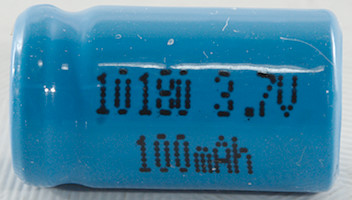 I did also check a very small battery, they are used in some cute small lights.


For AA/AAA batteries I got a large pile from a Canadian reader, this means my AA/AAA tests now includes a couple of American brands, not that they are significant different from European brands.

Dick smith Alkaline AA CAN




They can all be found in my list of tested AA/AAA cells

Ansmann D 10000mAh 5030642 (Silver)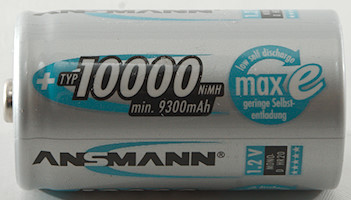 I did get around to test some NiMH D cells this year, this is the best one for capacity, many D cells are low capacity, i.e. only slightly more than AA cells.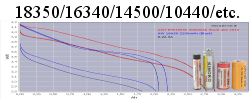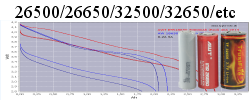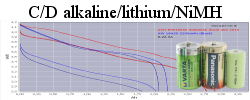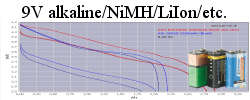 And I did a update of my comparators and comparator index, this hopefully makes it easier to find them.




Battery chargers

This year I have tested 46 chargers for round cells. I have listed a few of the more interesting chargers here, but there are many more. The total list of charger can be found on my website or in a more organized table.

ISDT C4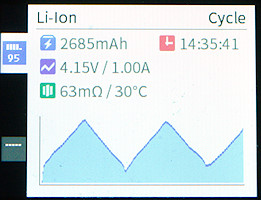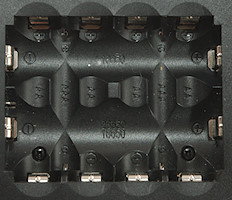 I got a fairly advanced and universal charger from ISDT, it has a nice graphical display with touchscreen and can both charge and discharge, but I am not really impressed with the fixed length slots.

Efan Lux S4 LCD charger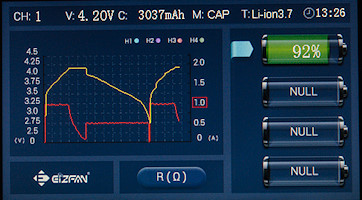 Efan did also make a charger with touch screen and both charge and discharge function and they did get the slots correct. I like the idea with the charger, but the user interface requires a bit too many clicks. What would really be interesting was a upgraded version that with functionality similar to SkyRC's charger (I am just dreaming).

LiitoKala Lii-S1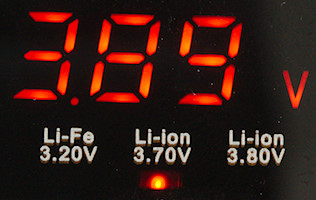 Some people have been adding a voltage display to the small LiitoKala chargers, maybe LiitoKala have seen that, at least they made a charger with display.

Xtar PB2 Charger & power bank




Xtar made a nice charger and power bank, I like the compact design and the easy way to open it (It has magnetic lock).


Woyum ZK1a




Woyum made a single cell charger with a unique indicator design, the globe at the end will change color depending on charge state.

Xtar SC2



Xtar was the first charger I got that uses Quick Charge and it is a fast charger (More QC chargers will follow next year).




USB chargers

I tested 53 mains powered usb chargers and 9 car usb charges this year. The tables has got a USB-C PD page where all PD chargers are listed with supported voltages.

Samsung EP-TA20EWE (Fake again)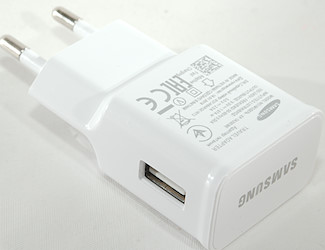 Dangerous chargers with a Samsung look-alike is very common, there are also a lot of other dangerous chargers around.

Xiaomi Mi 45W USB-C charger CDQ02ZM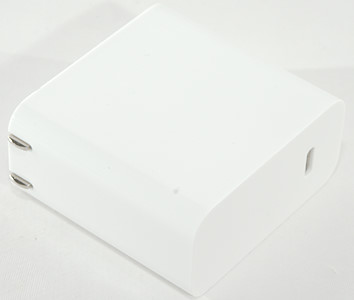 Xiaomi makes good chargers, here is a high power USB-C PD charger, sadly I could not get it with EU plug.

Apple 61W USB-C Power Adapter A1718



Apple's USB-C PD charger did not impress me, it may work perfectly with Apple equipment, but it is not a good general PD supply.

Tronsmart Titan plus 5 port QC charger U5TF




I have tested some good charger for old style USB and QC, this one is fairly powerful and can do QC on all ports.

Urant USB-C PD 45W car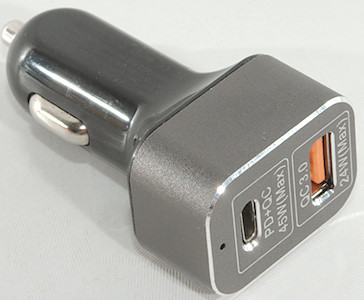 Some car chargers do support USB-C PD now, but not all are good, this one can deliver 20V and lot of current according to specifications, in real life it cannot and it will damage itself.

ESR USB-C PD 45W car charger ASCC54-P27W12+Q3



This one only has PD up to 12V, but it works and can deliver rated power. It do also has a old style USB-A connector with QC, this makes it a fairly universal charger.





With more car charger tests I decided to make a parameter table with them.



USB test equipment

I have tested some USB test equipment, that includes electronic loads, USB meters and a PD trigger.

YZXStudio USB meter ZY1280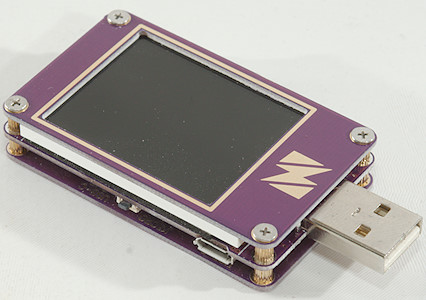 YZX studio makes new versions of their usb meters frequently and they are usual good and precise (Also expensive). This meter is my main tool for checking supported fast charge protocols.

USB-PD & USB-QC trigger 2D001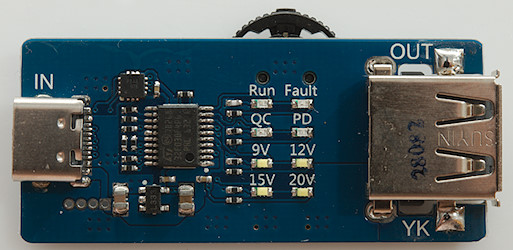 A PD and QC trigger, can easily be used to test equipment with. The above tester fro YZX can also trigger the protocols, but requires much more work to do it.

RD Electronic USB load HD35



RD has both USB meters and USB loads, I have tested most of these products this year.



Digital multimeters

Last year I started on testing multimeters and this year I have added many more (About 67, bringing the total above 80) to the index.

Aneng AN870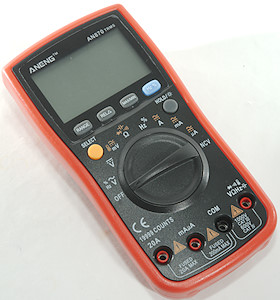 I have tested many meters from Aneng, they are cheap and often has very good functionality for the price, but there are a few lemons.

Brymen BM869s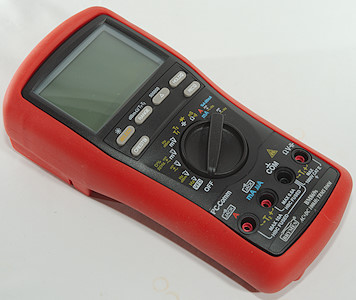 For a high quality and advanced meter this Brymen is one of the favorites.

Keithley DMM6500 6½ digit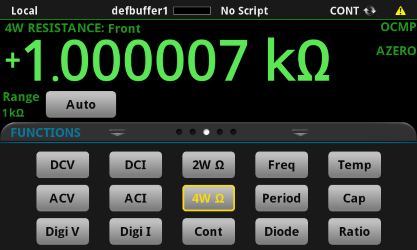 For a good fairly high end bench meter this Keithley is very nice. I did also look at some more budget friendly options.

Sanwa PM3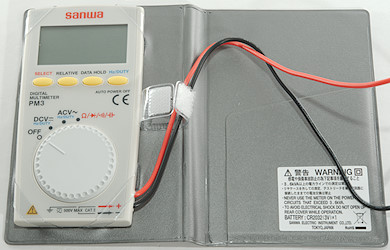 I looked at many different sized meters, here a pocket meter.

Multimeter and component testing
Multimeter probes
Multimeter and voltage measurements
Multimeter and pulsed DC current (PWM)
Tolerance specifications for multimeters
Clamp meters magnetization, demagnetization and offset
Multimeters and current measurements
Multimeters and thermocouples

I did plan to write something about multimeters and it ended up with a fair amount of articles.




Anything else

Like I planned to do I have done more in the anything else category.

Power supply frontend DPS5020-USB 50V/20A with Bluetooth and USB interface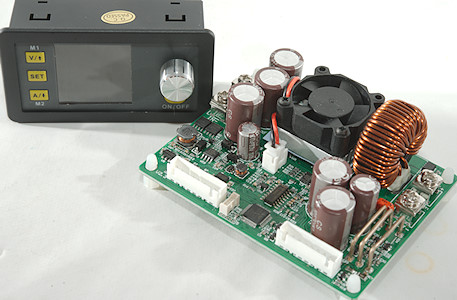 I tested two RD power supply frontend with USB and bluetooth interface and PC/Android software.

DANIU 1M 4mm Banana to Banana Plug Soft Silicone Test Cable



With lots of multimeter tests it is also relevant to test test cables.

Thermal Imaging Camera HT-02D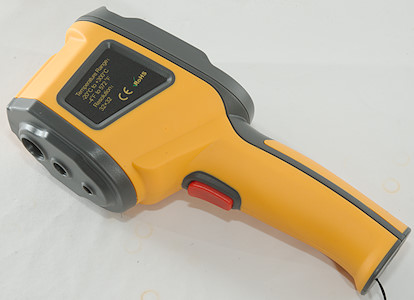 I got a thermal imager from Banggod to test, it is no match for my usual IR camera, but much better than a IR thermometer.



What to expect in 2019

The reviews will continue in 2019, but there will probably be less reviews. This will depend on how much I get and how much I have to buy for reviews, but it is very unlikely I will publish a new LiIon battery review every 4 days during the full year, this year it was only possible because I had the big box with older cells from Vapcell. I may also run out of other stuff during the year at least for periods. I have some articles about batteries and a few more about multimeters planned.

To discuss or ask questions about specific reviews they can usual be found on CPF, BLF and fonarevka (Not all reviews are posted everywhere).

Suggestions about what to test are welcome. When sending suggestion remember to include a link to a shop that ships to EU (Denmark). It is also possible to ask dealers/manufactures if they will send stuff for review.